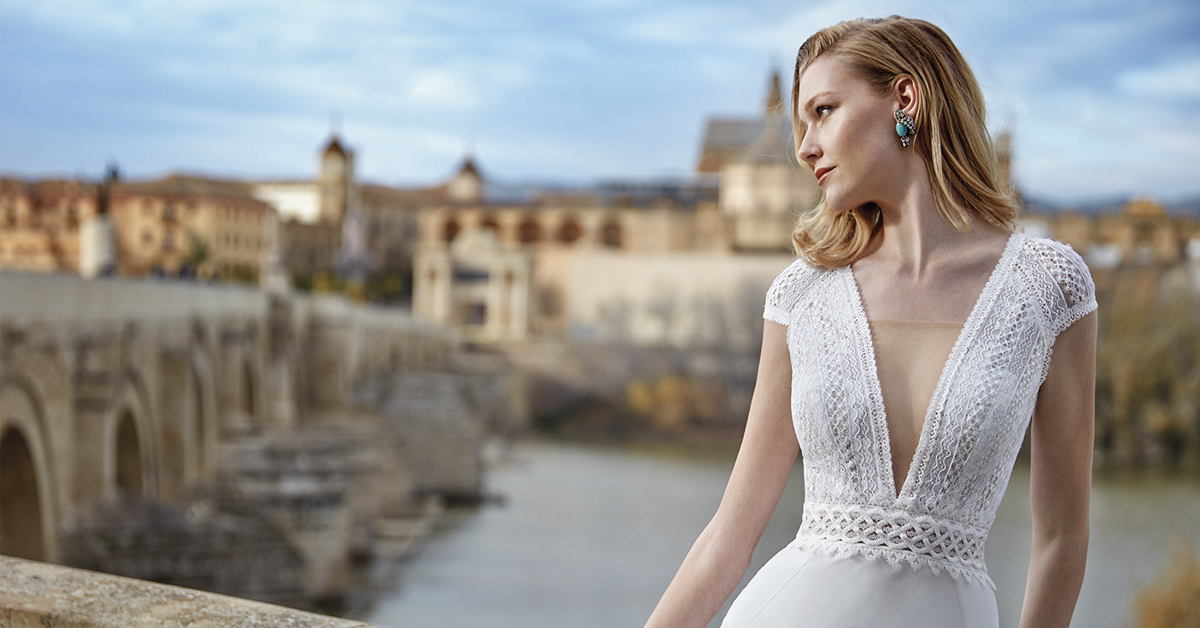 There are as many brides as there are women in the world. With this premise, we love to check every day in our stores how each of them seeks to mark her style at her wedding. It will be a very special day, on which you want to feel radiant and beautiful, but still being yourself. This way you will be able to transmit absolute happiness, that you will discover over time in the photos you take.
Today we want to review with you some of the blog entries we have published, in which we delve into wedding dresses of different styles, both by Manu García and Valerio Luna.
Do not miss it, it is possible that your wedding dress is among them.
Very flattering princess wedding dresses by Manu García
Who has never dreamed of feeling like a real princess? Skirts with spectacular volumes, that will make you feel like the most special woman on your big day. In this post we propose 3 princess dresses from the Brisa collection by Manu García.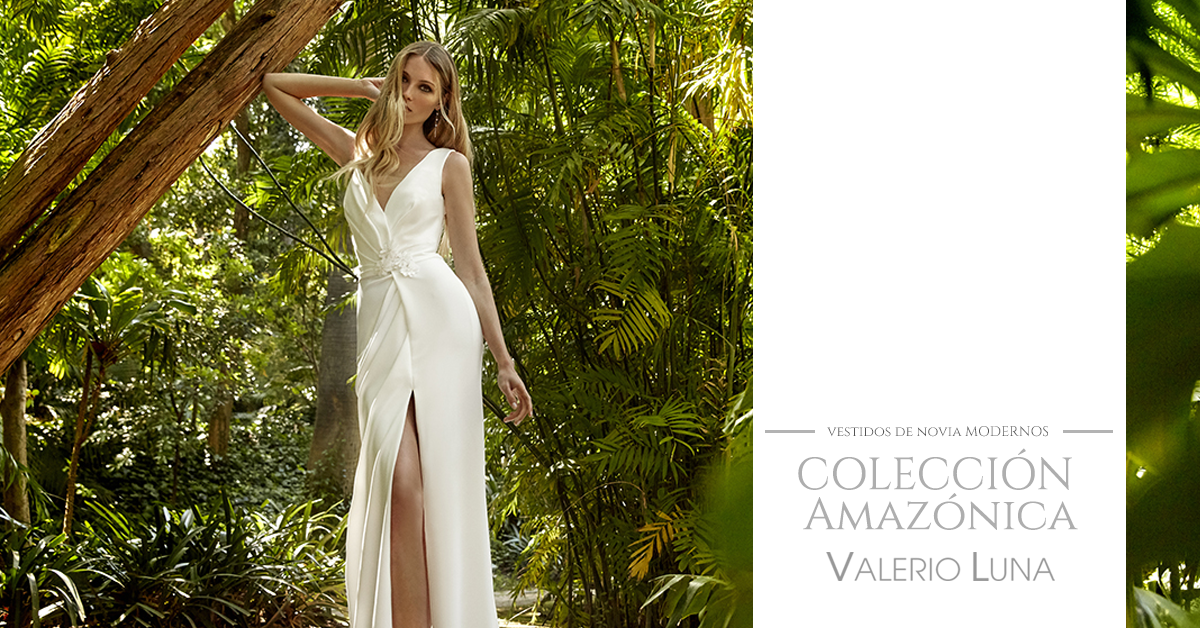 A modern and daring bride, when choosing her wedding dress, looks for the latest trends in bridal fashion and leans towards more ground-breaking designs. Like those with asymmetrical neckline, two-piece outfits, in colourful prints, or with fitted silhouettes. In this post we suggest 3 modern designs from Valerio Luna's Amazonica collection, that will not leave you indifferent.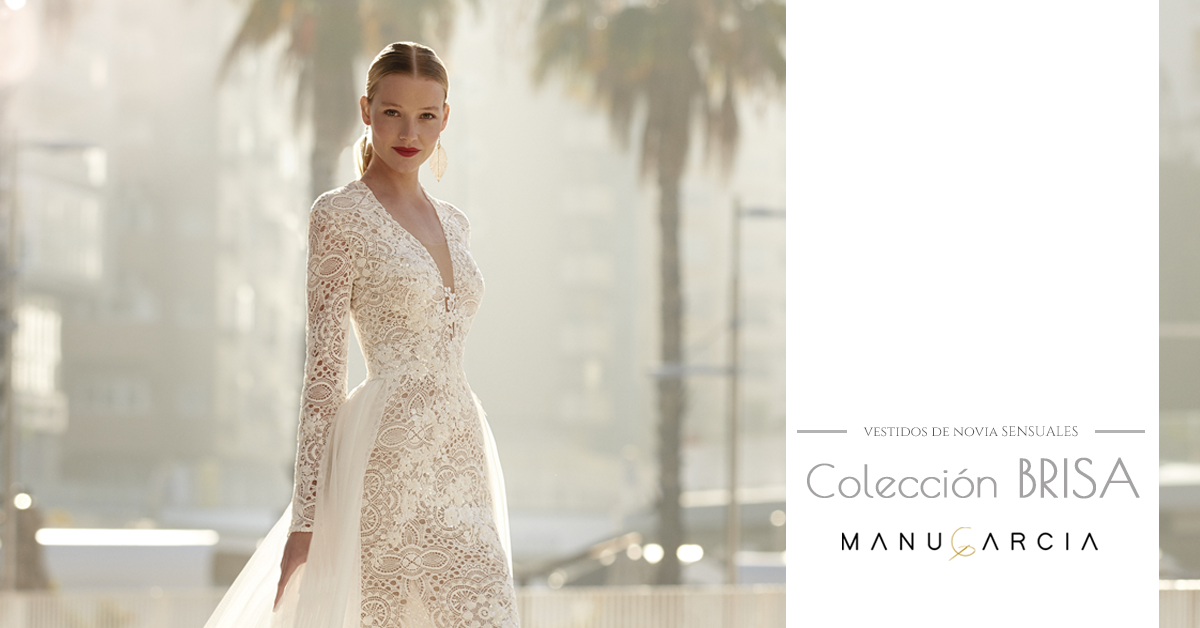 The 3 most sensual wedding dresses by Manu García
If you are one of those who like to show off your sensuality with your outfit, you will also look for a bridal design that makes you feel sexy on a day so special, as your wedding day is. In this blog post we show you three models from the Brisa collection by Manu García, with delicate transparencies, dreamy backs and necklines to highlight your silhouette.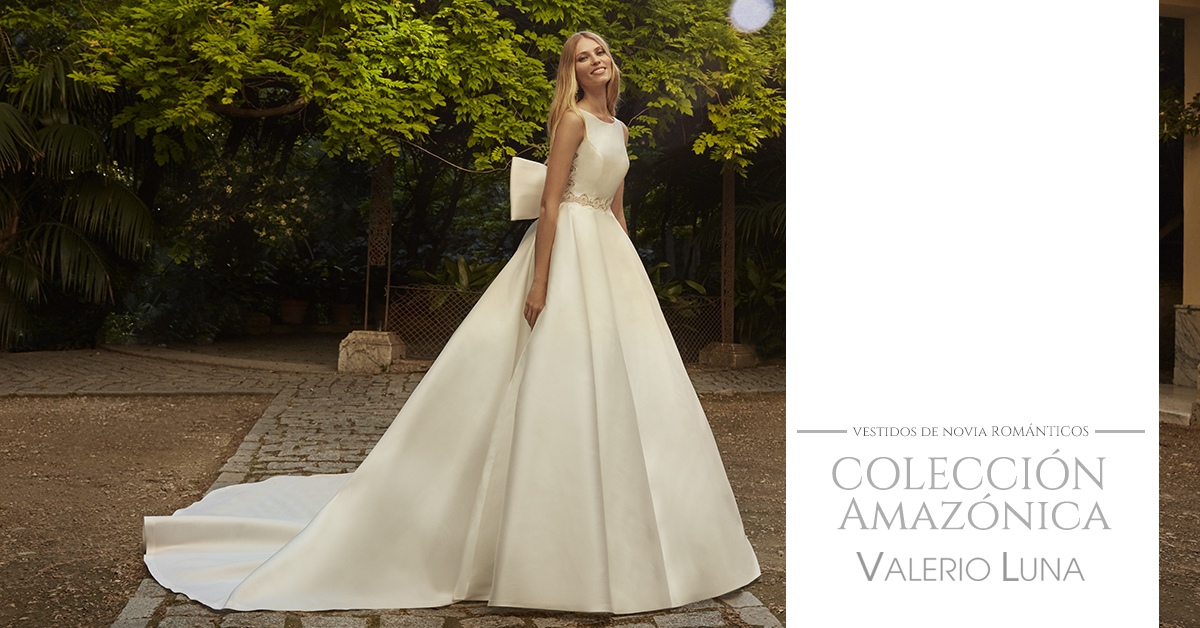 Valerio Luna's 3 most romantic wedding dresses
Pastel colours, lace and floral decorations predominate in a romantic wedding, always seeking subtlety and the mixture of delicate elements. If you consider yourself a romantic bride, the most successful fabrics that your wedding dress should contain are chiffon, tulle, and lace. They will make your dress a unique, soft, and comfortable piece. Discover the wedding dresses that we highlight in this post, from Valerio Luna's Amazónica collection.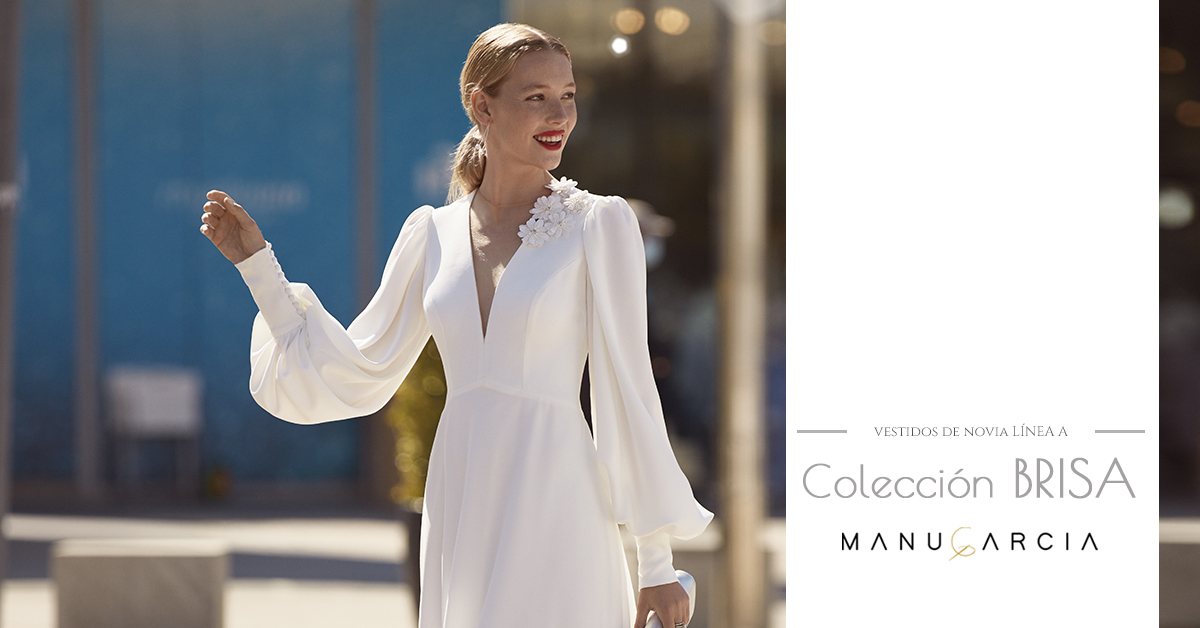 Three A-line wedding dresses by Manu García
In this blog post we present 3 A-line wedding dresses, a really flattering cut for all types of women. This type of wedding dress is characterized by being fitted to the waist, and from there comes a skirt, that opens gently in the shape of a triangle, forming an A. It is perfect for all types of bodies because it creates a proportionate, and at the same time distinguished figure.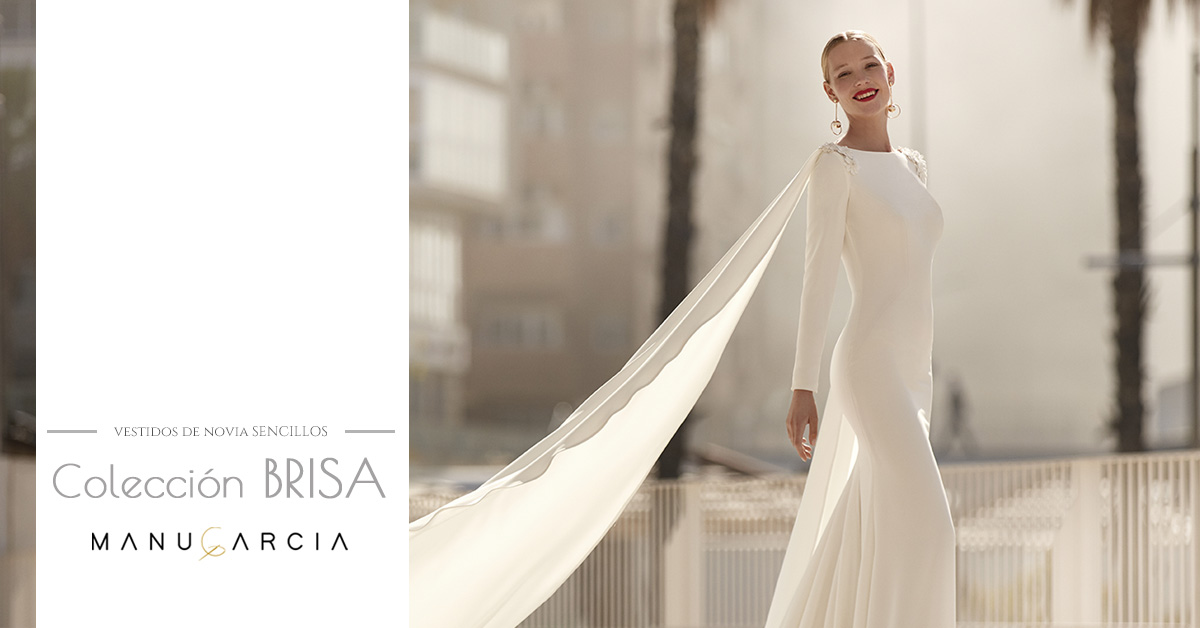 And to finish, we leave you with the entry that we published on the 2nd of August, in which we talked about three simple wedding dresses for a natural woman.
Those are the bridal designs, in which stand out their simple lines, that extol the female figure. Discreet, elegant, and light wedding dresses, that will captivate you.
You can also discover the Origen bridal collections by Manu García and Azahar by Valerio Luna by clicking on the following links.
New bridal collection by Manu García, «Origen»
"Azahar", the new collection of wedding dresses by Valerio Luna
Have you seen what catalog of wedding dresses we have at HigarNovias? Did you like any of the bridal designs?
At HigarNovias, in fact, we go further, and any of them is perfectly combinable to adapt it to your taste, and thus achieve the wedding dress of your dreams, making it a unique and exclusive wedding dress for you.
Make an appointment. We will wait for you!
HIGARNOVIAS
www.higarnovias.com/es
C/ Portales núm. 4. Fuente Palmera
Tfno 957 63 86 88
Whatsapp 673 329 646
info@higarnovias.com
VALERIO LUNA
www.valerioluna.es
BARCELONA 932 922 451
MADRID 672 220 576
MÁLAGA 952 213 833
VALENCIA 963 943 672
MANU GARCÍA
www.manugarciacostura.com
BARCELONA 932 922 451
MADRID 91 366 28 80
OVIEDO 98 523 17 20