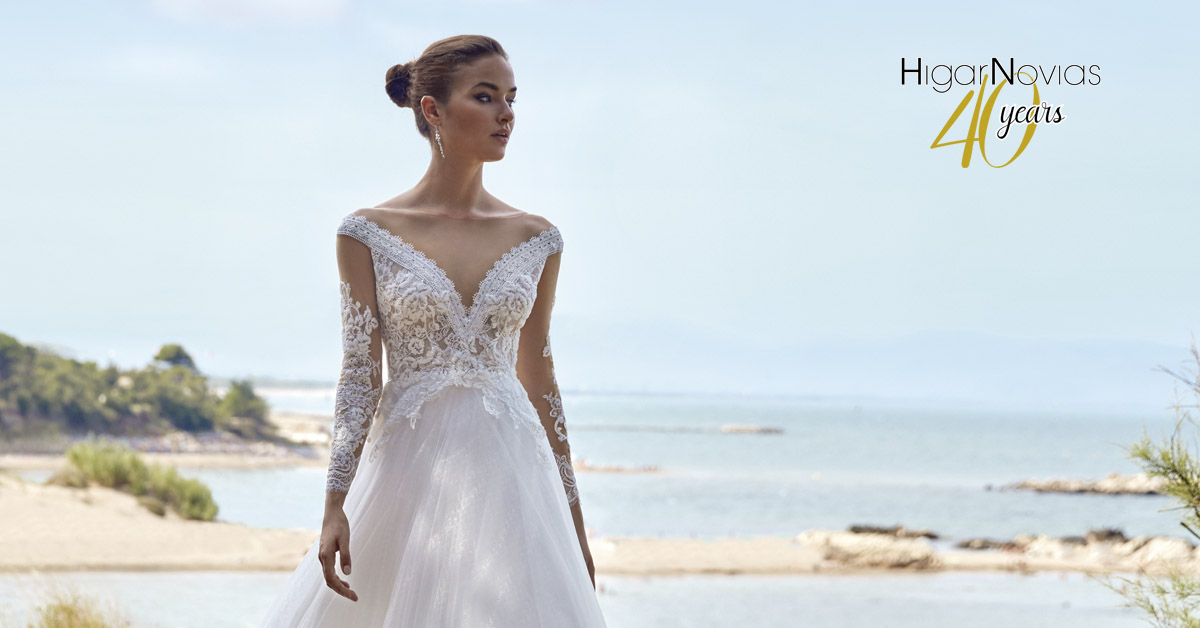 Do you remember when you were a little girl and you enjoyed watching one of those princess movies? Sure you do, and also how you dreamed of becoming one some day. You may even have dressed up or played with your friends to be Cinderella, Bella or Aurora.
And, although when you grow up, you discover that the world of princesses is not as wonderful as you imagined it as a child, it is still true that the word "princess" connotes an elegant, special and sophisticated woman.
A wonderful day, on which you can feel like a real princess, recalling those childhood memories, is your wedding day. And the fact is that princess-silhouette wedding dresses, with their voluminous skirt and fitted bodice, are flattering, stylish and very feminine.
Princess wedding dresses are a classic for winter or summer weddings, whether in the daytime or in the afternoon. In our HigarNovias 40 years Collection you will find designs that are made with fine and delicate fabrics, as versatile as tulle or lace.
Today we show you some of them.
The Quimbi Model will captivate you with its refined lace. This design features an unforgettable princess silhouette, enhanced by a tulle skirt and an elaborate lace bodice. If you are a daring bride, you would have noticed the flattering neckline, that combines comfort and seduction. The illusion back with floral embroidery gives way to a spectacular train. A wedding dress that reflects the essence of romanticism.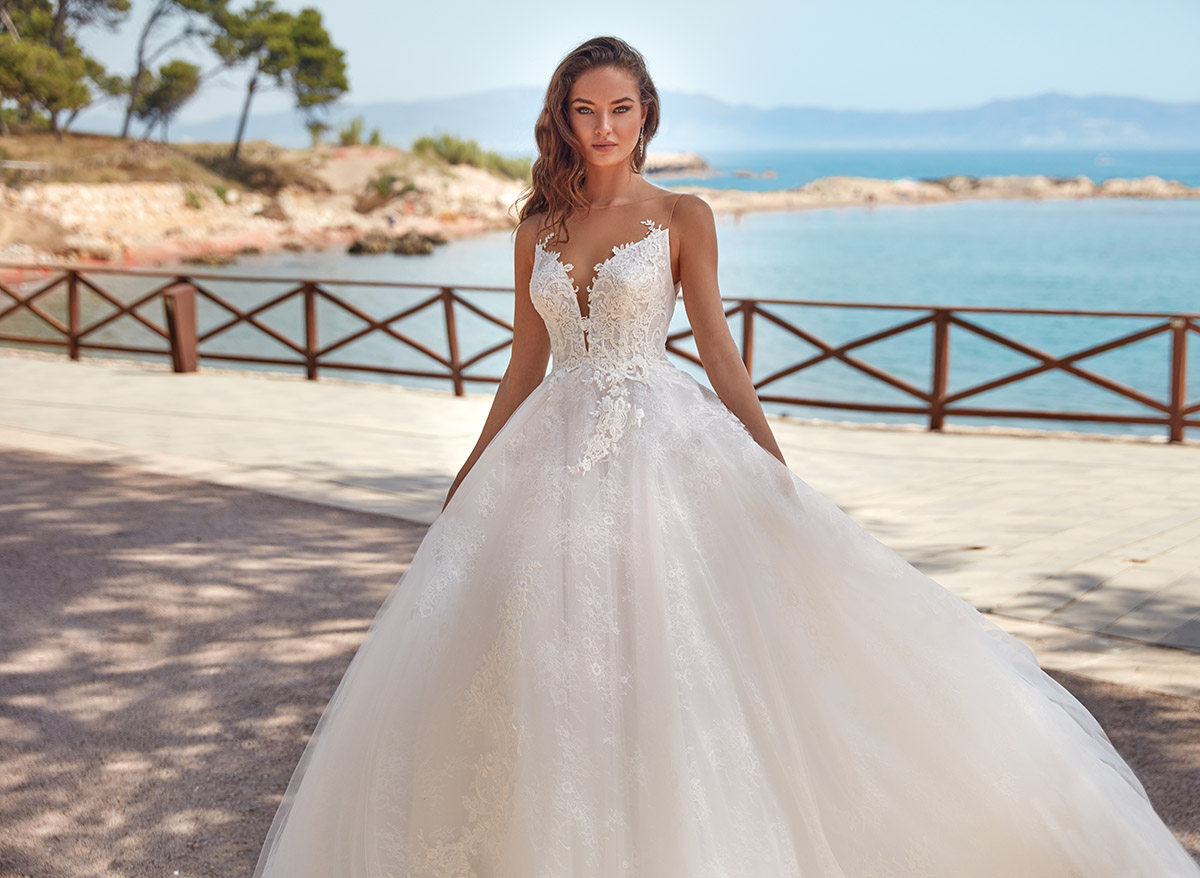 Another classic wedding dress, if there is one, is the Qalea Model. A princess silhouette wedding dress, made of silk brocade. Its infinite neckline to the waist, dropped shoulder and its voluminous skirt with an elegant fall and generous train, will make you feel like in the fairy tale, that you have always dreamed of.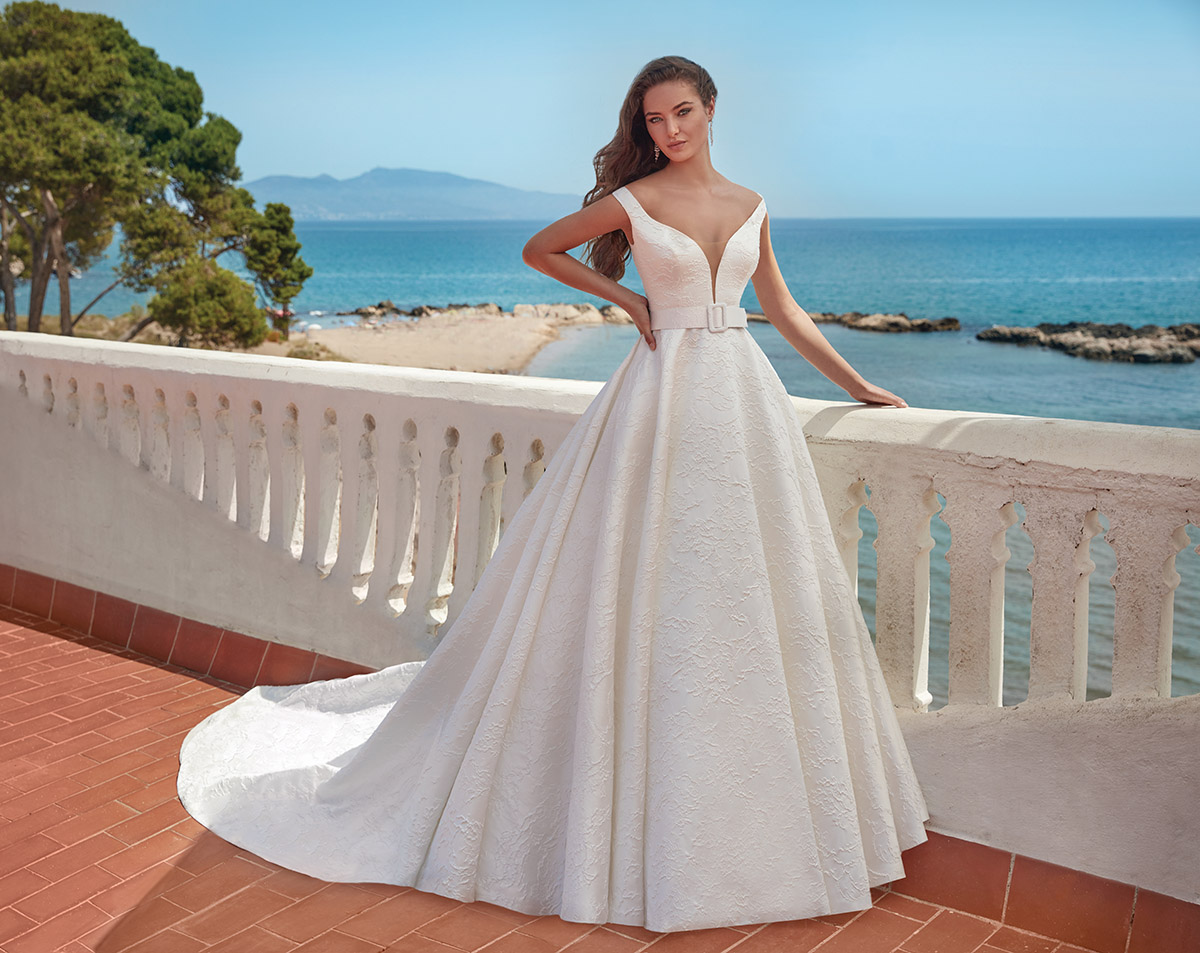 If you are a glamorous bride, the Queila Model will make you fall in love with. This princess-line wedding dress features exquisite details, like the semitransparent strapless bodice, adorned with lace appliqués, or the cinched mikado belt. And if something is the protagonist in this design, it is its wide multi-layered and tulle skirt with glitter, adorned with cascades of lace flowers. It also presents puffed fake sleeves, that give it an infinite modernity.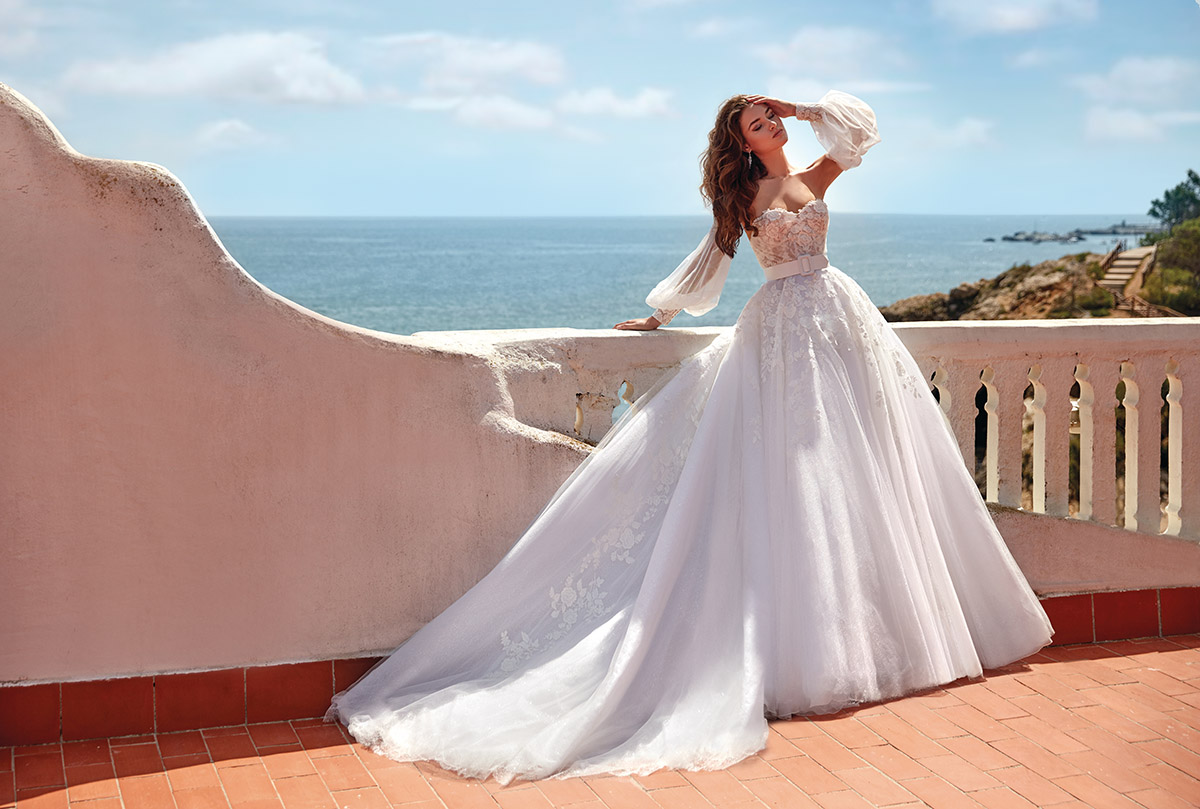 A wedding dress that will seduce you is the Quiros Model, perfect for any type of ceremony. A design that perspires pure romance with its princess-cut skirt, made from a combination of tulle, lace and rhinestones, and its lace bodice, that exudes feminine charm.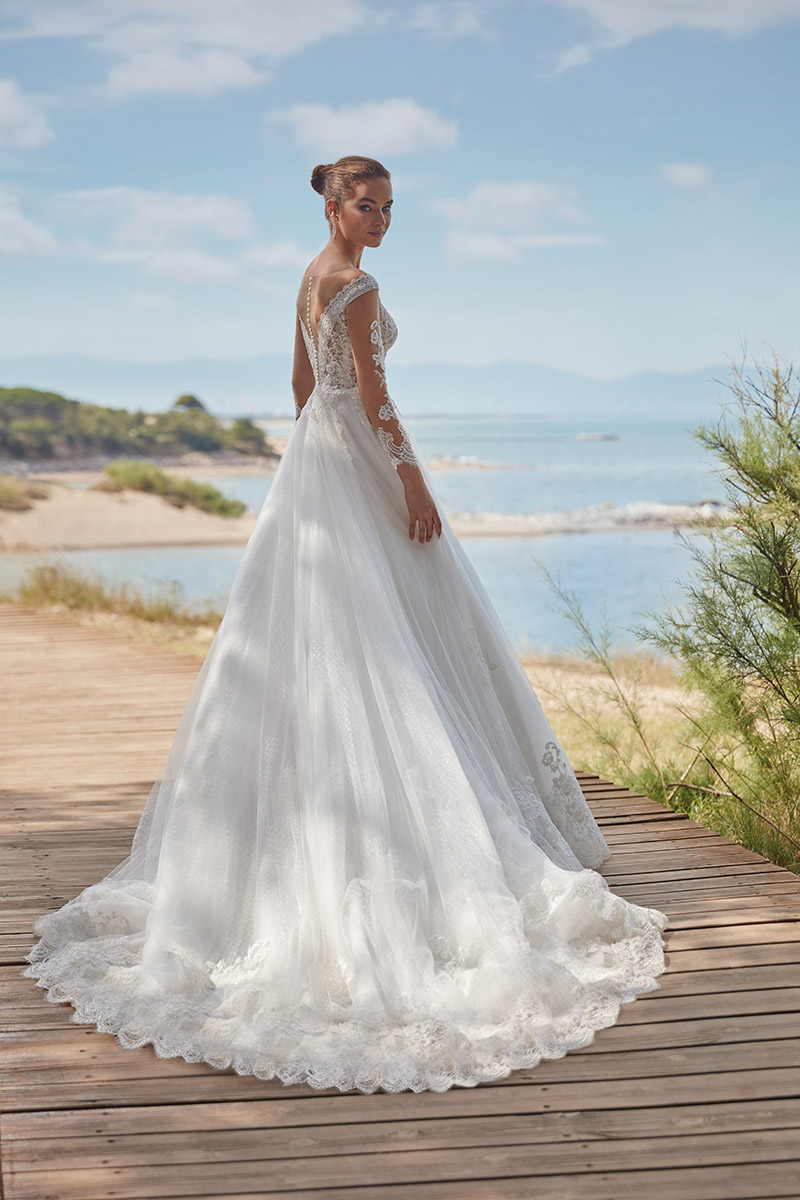 The princess wedding dresses, that you can find in the HigarNovias Group stores, will captivate you with their timeless magic. Classic wedding dresses, designed and handcrafted in Spain, are ideal for you, a woman with a very romantic personality.