Last weekend was the expected wedding of the year between the influencer Chiara Ferragni and the rapper Fedez. The media looked forward to photographing them curious to know what design they had specially created for her on her big day and according to the opinions that have been collected these days, Chiara wore a romantic, discreet, classic dress …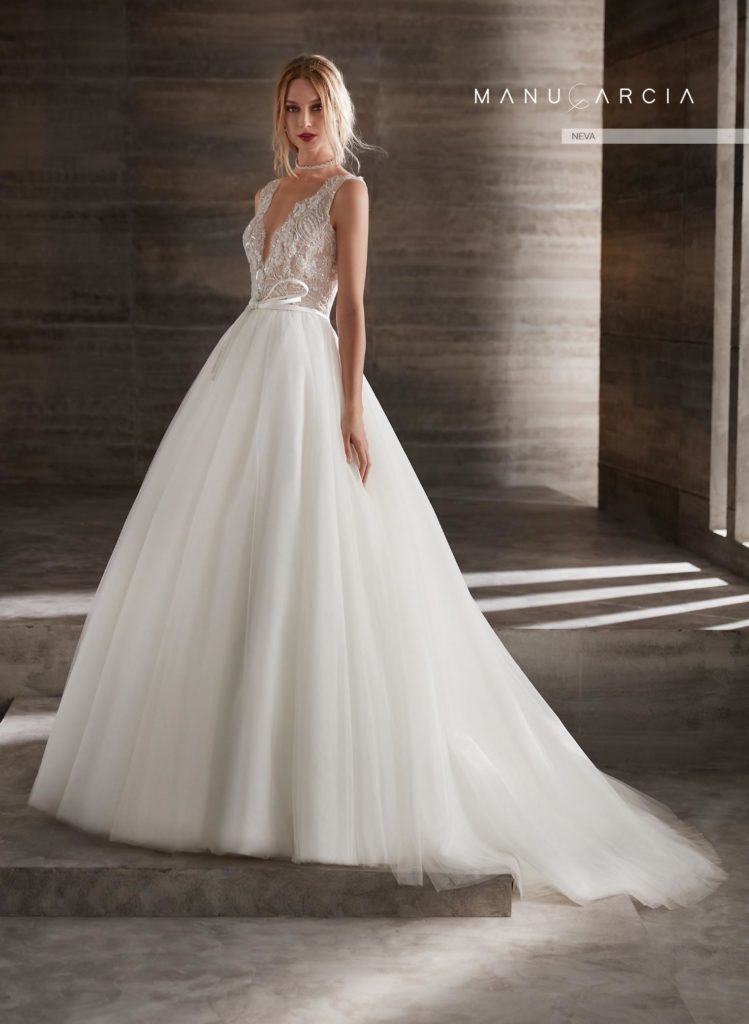 The wedding dress chosen by Chiara for her wedding consisted of a short long-sleeved chantilly jumpsuit and a skirt with several layers of tulle (you'll see a photo at the end of this post). The new 2019 bridal collection designed by Manu García and Valerio Luna have these showy and voluminous skirts of tulle combined with different bodies, created with different fabrics susceptible to undergo any modification to taste of our brides.
If you like this type of skirt for your wedding dress, do not forget to recreate the designs that we show you right away. To make the set flattering, the body has to be tight to the body, these can be long sleeves, bodice, peak neckline … even designs with some subtle different white tone. We hope you like them.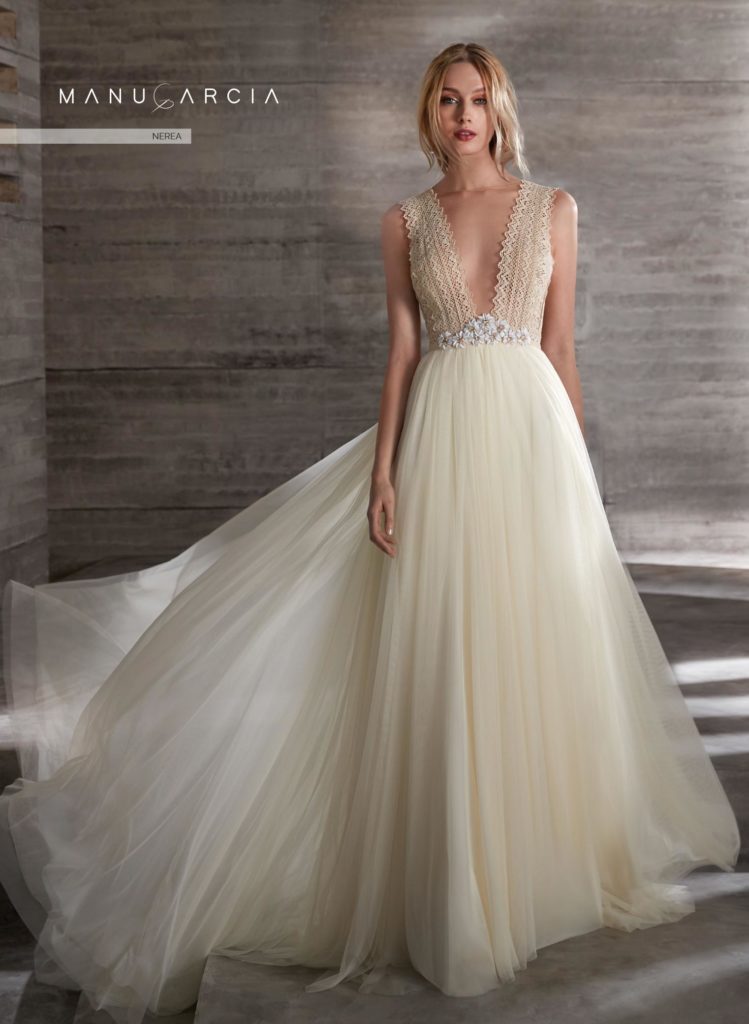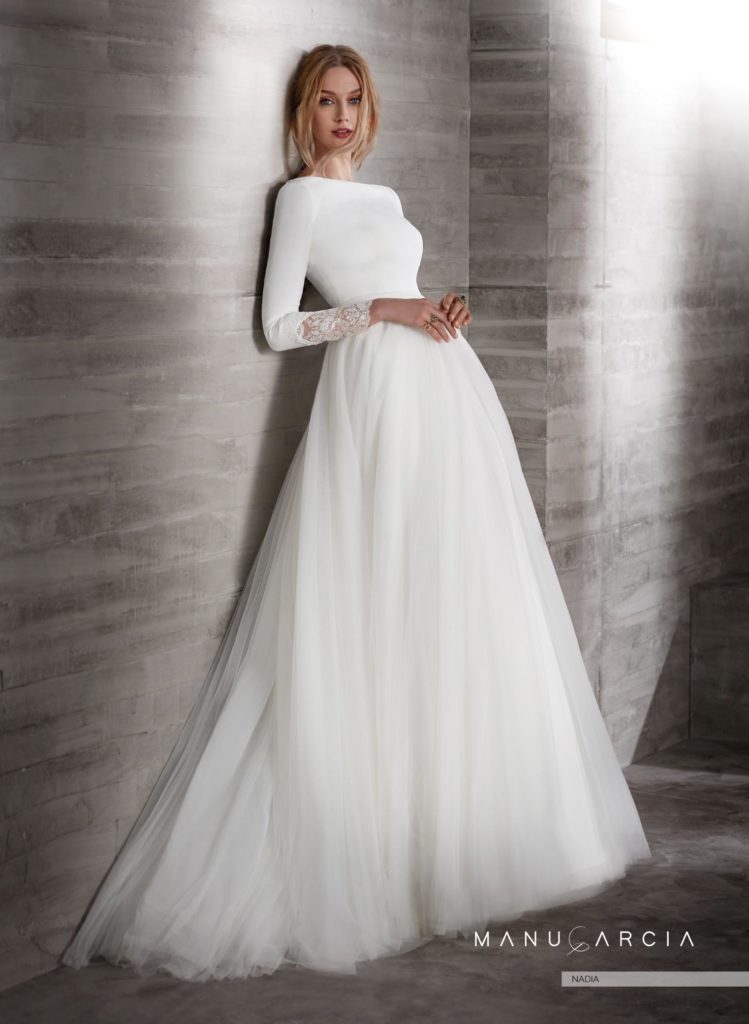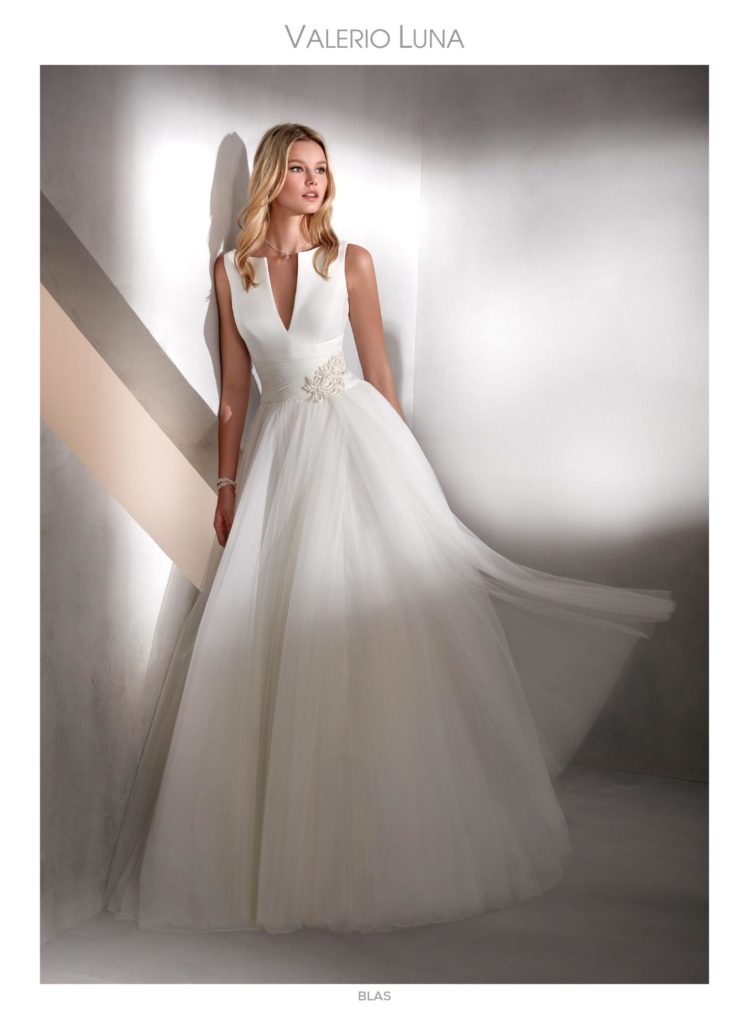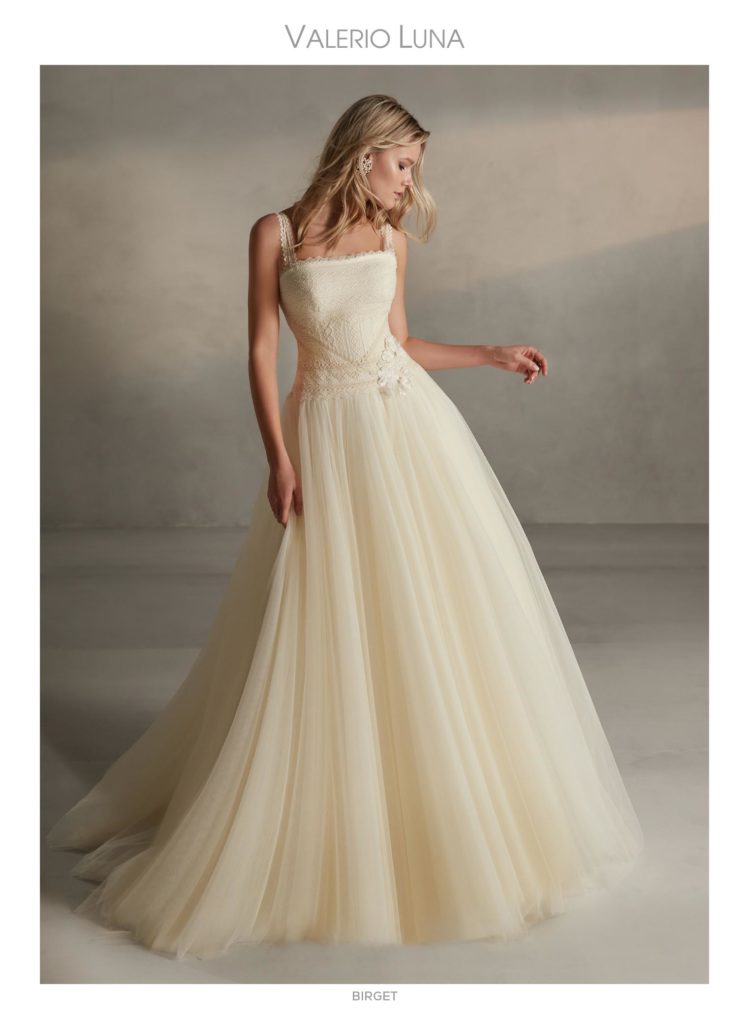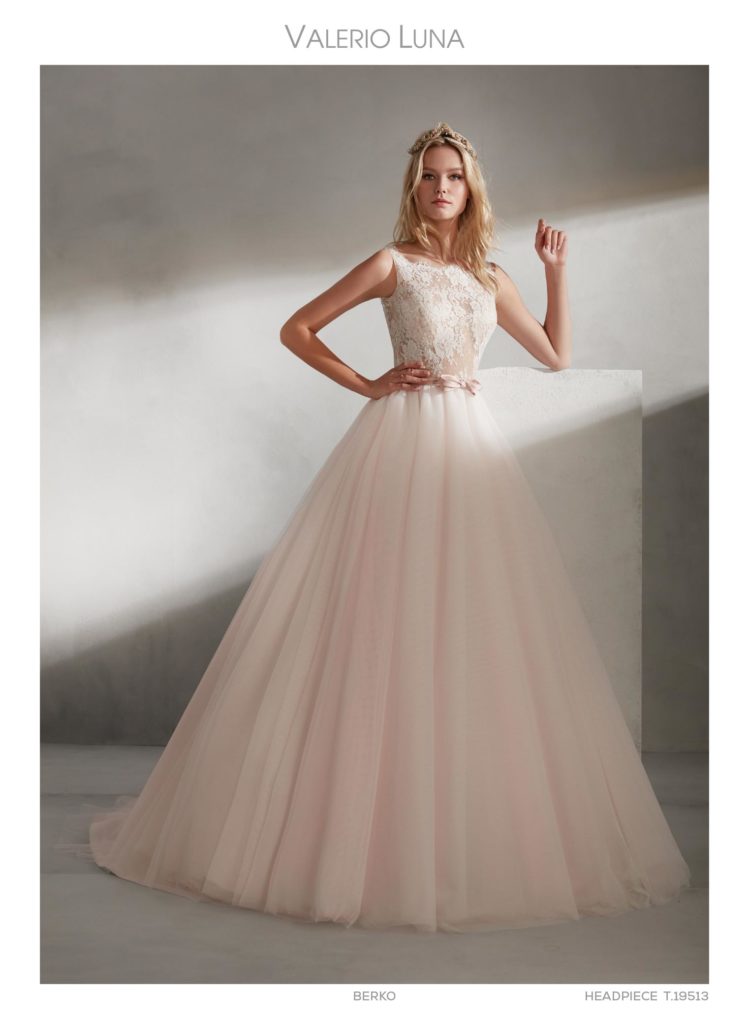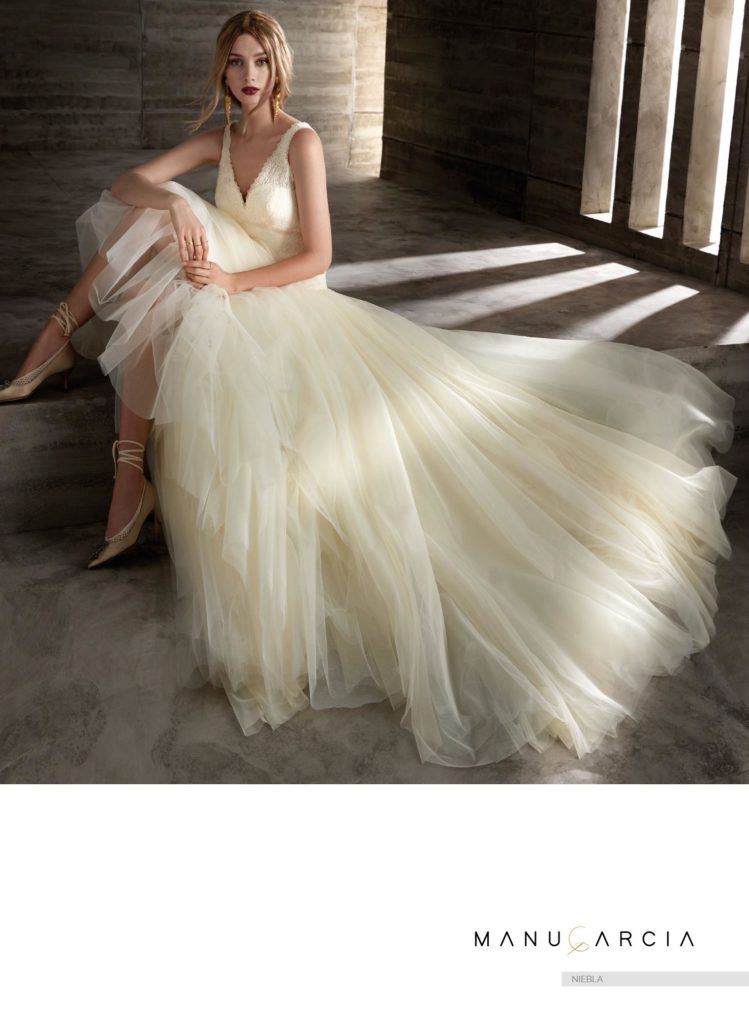 We are manufacturers of cocktail and bridal dresses, our store and factory is located at C / Portales 4. Fuente Palmera (Córdoba). Take a date on the phone +34 957.638688 and come to visit us, you will wear the dress you have always dreamed of, the one you can not wear, but a design to your liking.