Today we talk about a real bride, Charo Gallardo, We are very happy to have news about her in this case since she lives in England, even so she chose us to dress her in one of the happiest days of her life. That's what she tells us…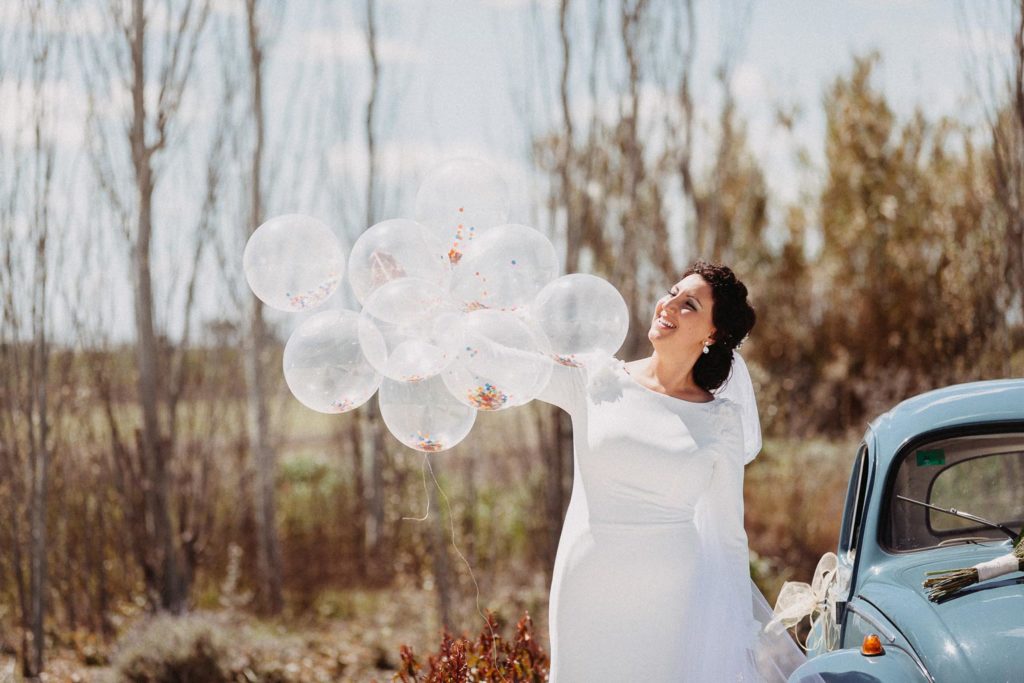 "We put a date for the wedding 6 months in advance, so we had to start restlessly organizing everything. I traveled to Spain and went directly to the store that Higar Novias has in Fuente Palmera (Córdoba), in my area it is very popular and I knew that I would find my dress there, previously, I had seen two designs on the Internet and I was interested in trying them out.
When I arrived at the store and I saw them with the dresses, something did not convince me, but there was Mari, one of the store clerks, she is charming, she always treated me kindly with a smile. Then she took out a base dress by Valerio Luna that we could make any kind of modification, it was simple but very much my style, I fell in love.
I was convinced of what I wanted, sleeves langas, transparent back with buttons and silk flowers on the cuffs and the armhole, I wasted no time and it was all very fast. I am one of the people who think that "less is more", I like simplicity and elegance, as a result, a perfect dress, unique, very personal, I felt myself with that dress.
I needed only two tests and the last to pick up it days before the wedding, some modification at the time and everything perfect. I can not be more in love with the dress and my guests loved it. I would marry a thousand times more with the same dress! I have never felt so spectacular!"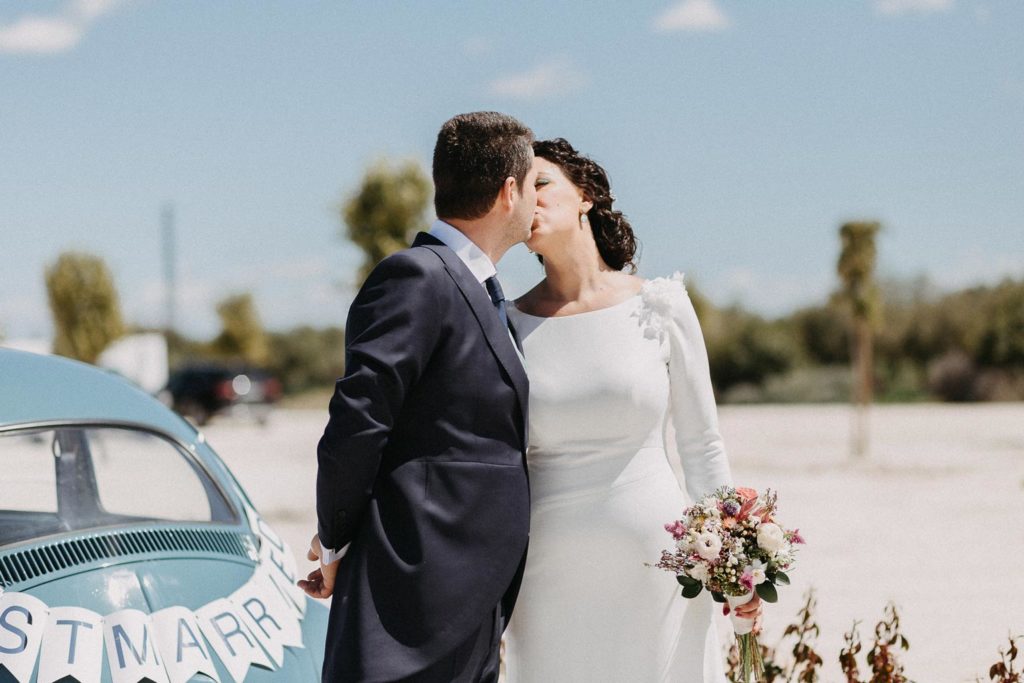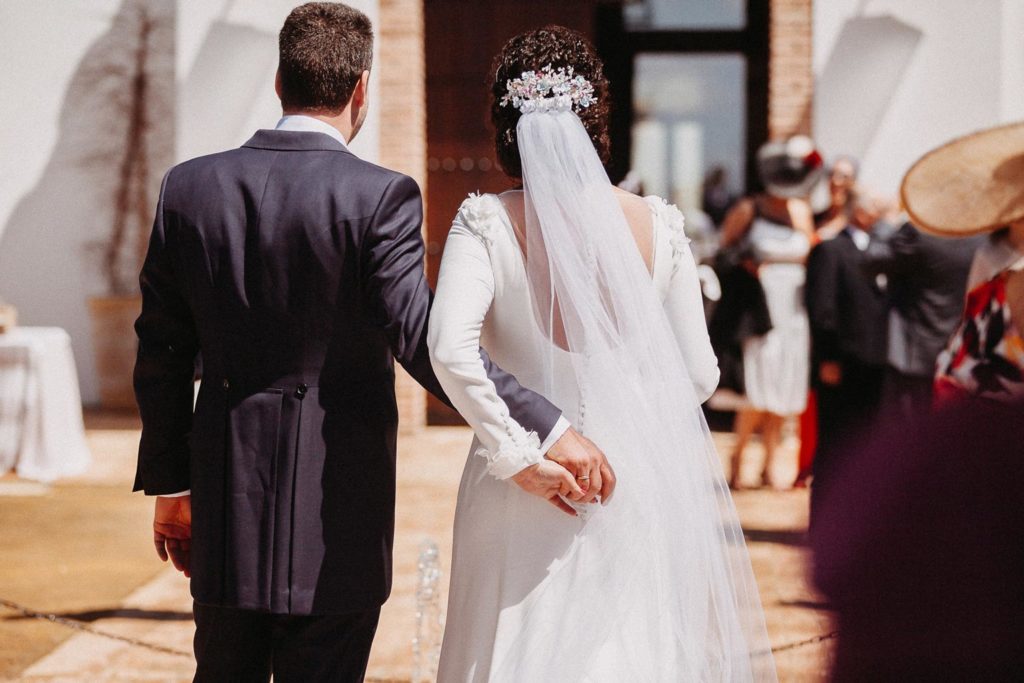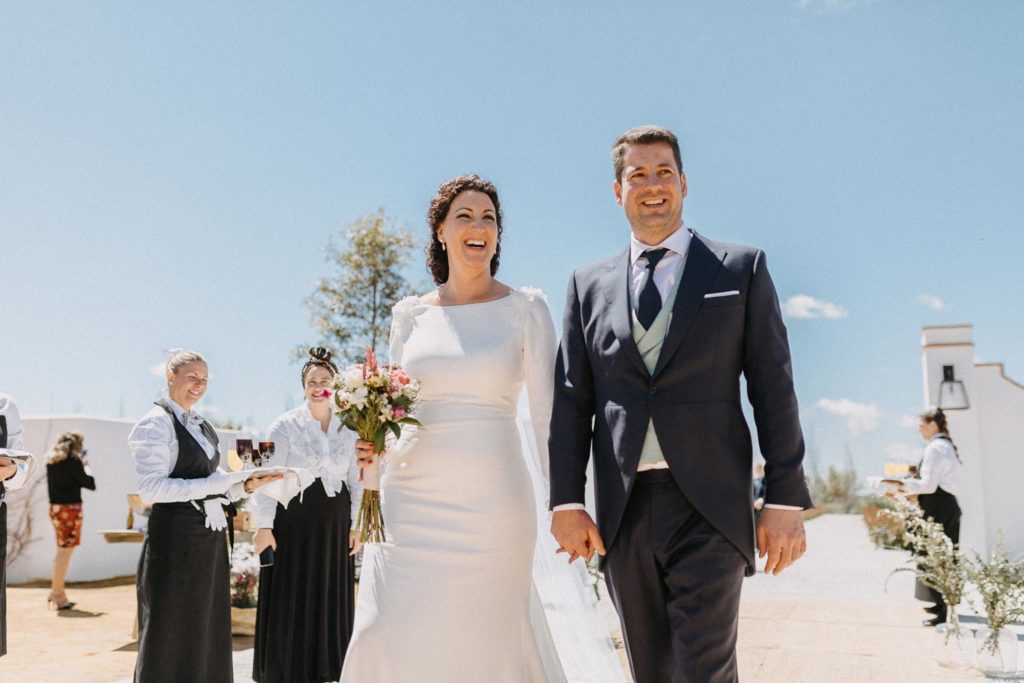 Fotos: Rosseblanc
From Higar Brides we thank you Charo, and all the girls who have trusted and trust our brand.