For this new collection Manu García has thought about very special designs, so if you have an event near here, check out these chic outfits!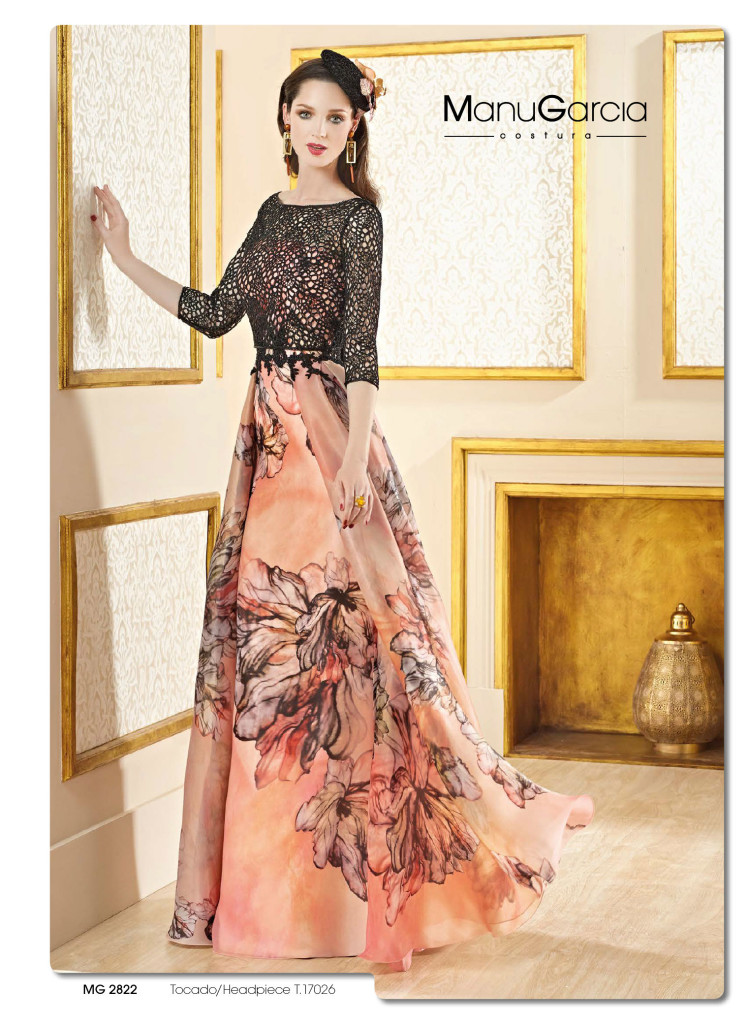 Wearing these very different party dresses, you will feel different and fetched. You will love the selection that we have made for you today.
The first dress is strapless and it combines a patterned skirt in salmon colour with an embroidered top with a boat neckline. The black sleeves are long and tight to the elbow. They are perfectly combined with the skirt´s pattern.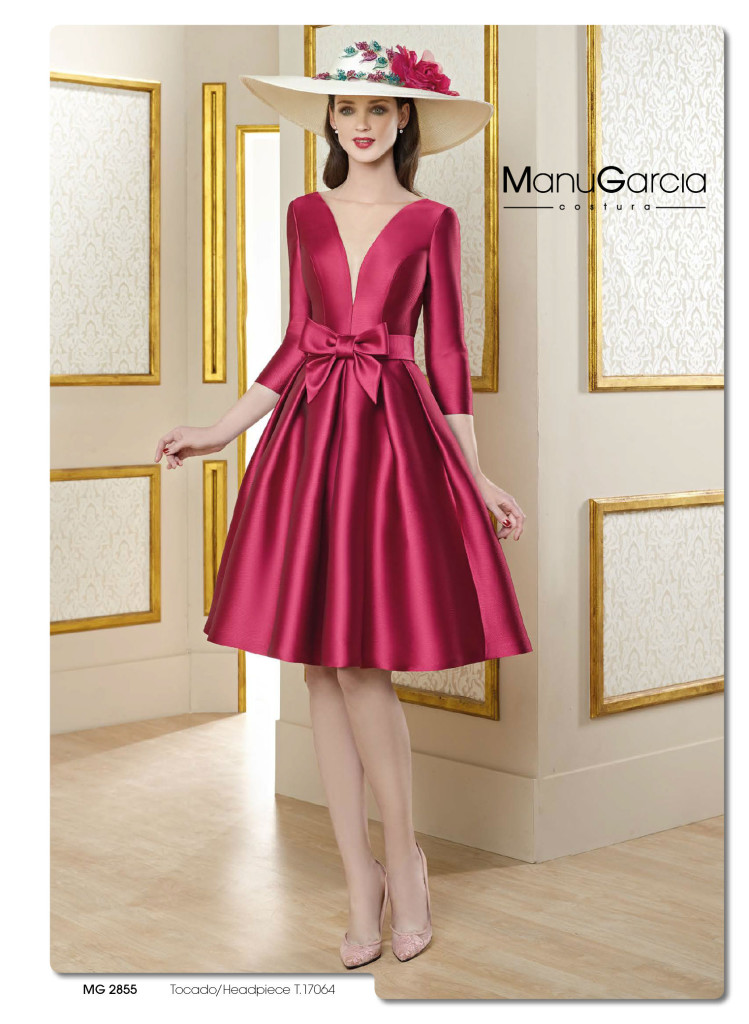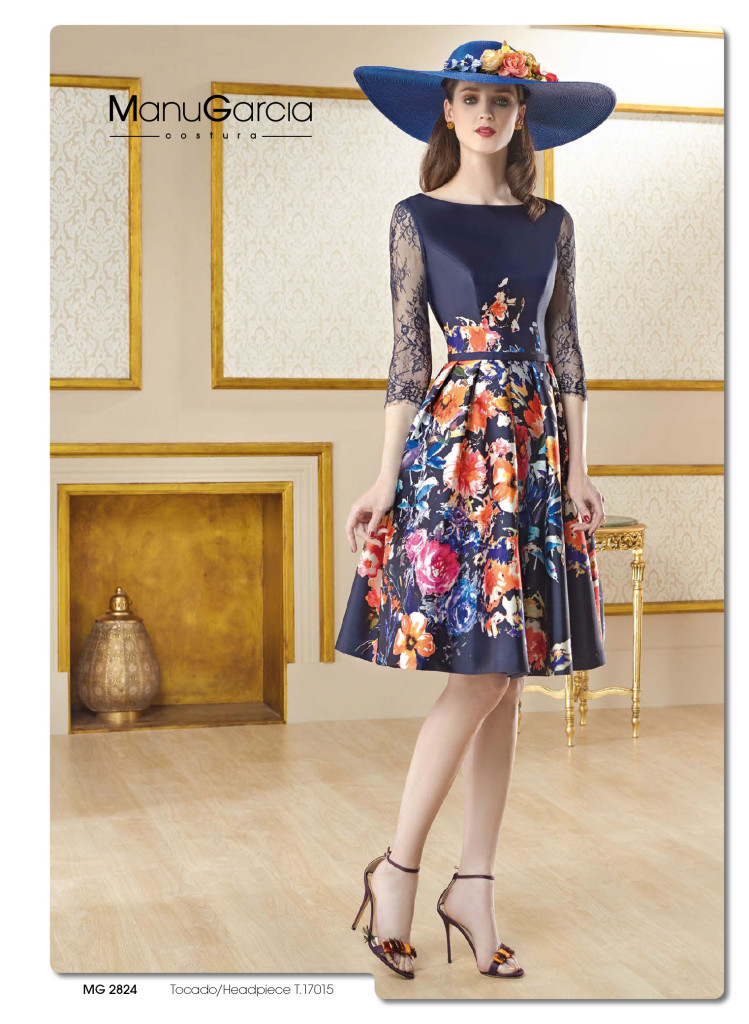 In this other outfit, the flowered skirt in navy blue makes the dress young and fun! What do you think about the semi translucent tight sleeves?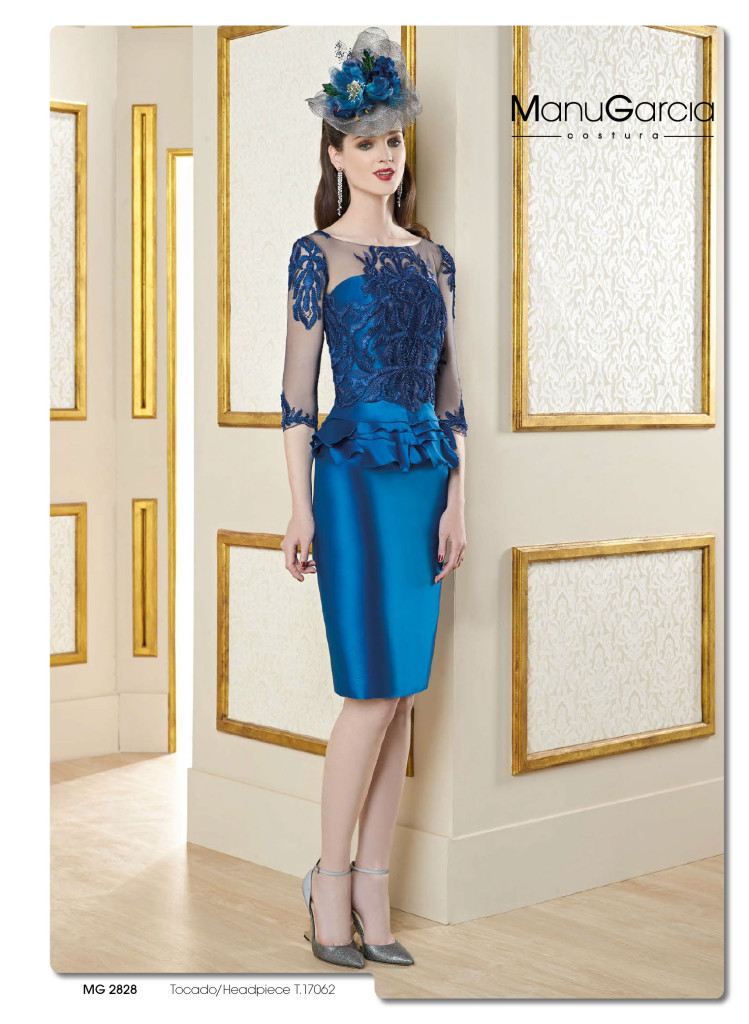 Klein blue is a really good option for both morning and afternoon weddings. As you can see the body catches all your attention. Do you like it combined with silver accessories?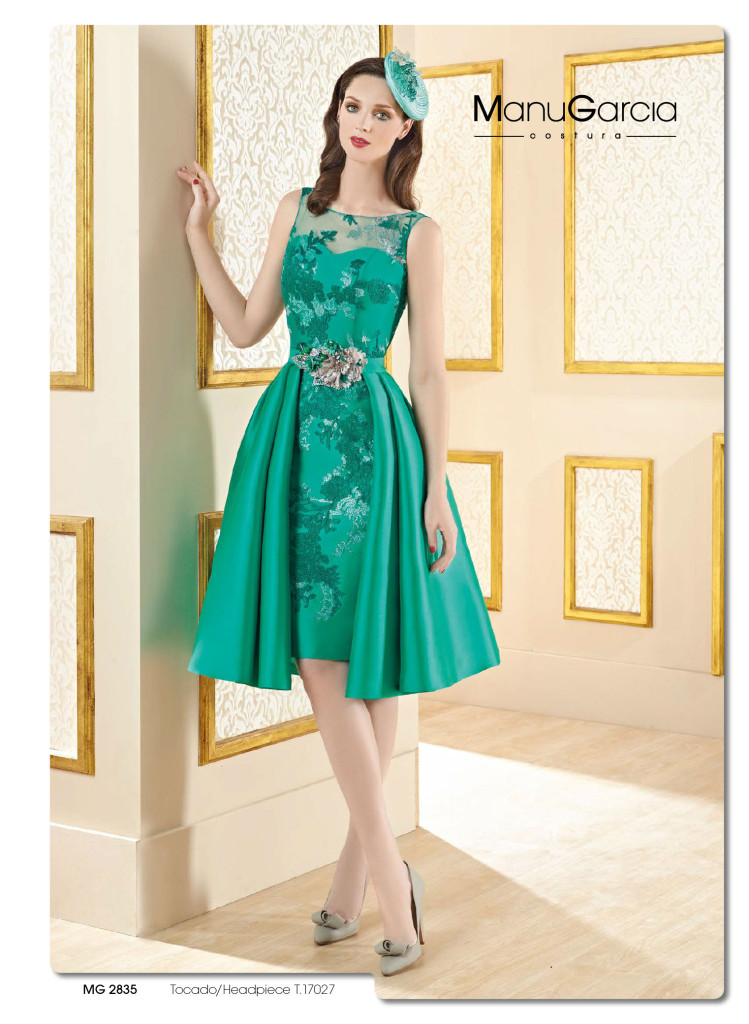 This other design is so original with a mikado over skirt. The top part has applications of embroidery. And decorating the waist it has a flowered adornment. What do you think about it?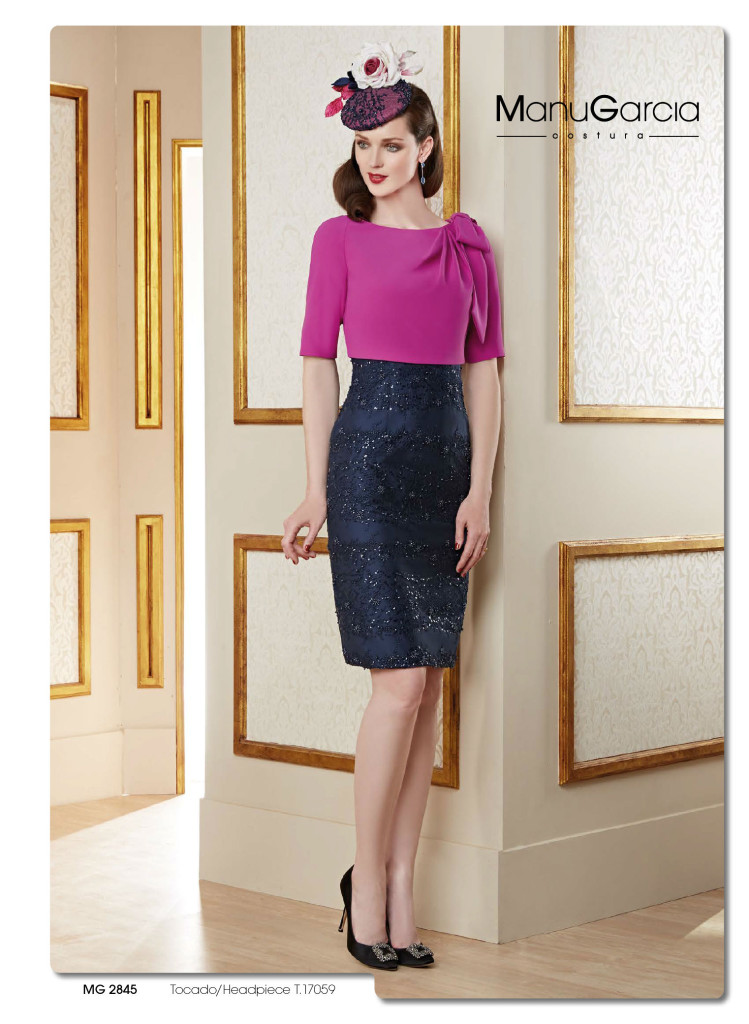 And the last dress is this one in navy blue and lilac. It is so elegant. Don´t you think?
We wish you have enjoyed our suggestions for today. Have you got any of them in mind for your next event?
Happy Tuesday!