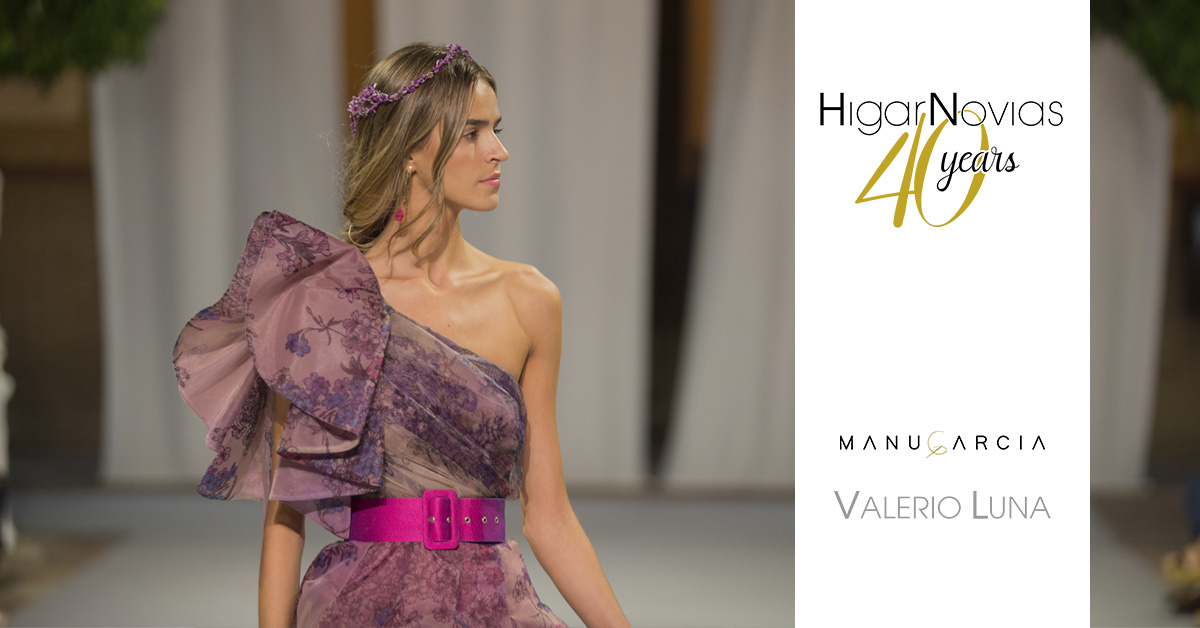 Last Friday, October 8th, we catwalked at the XIVth edition of the Wedding Fair, where we had the opportunity to show in Córdoba our new bridal, cocktail and groom collections for the 2022 season.
Today we would like to share with you some of the images of the long cocktail dresses, with which we paraded at Fuente Palmera de Boda, a moment that always fills us with emotion, and thus we offer you a preview of the new occasion wear collections by Valerio Luna and Manu Garcia.
Elegance, distinction and unique pieces, designed and manufactured in our Fuente Palmera factory, always betting on the "Made in Spain" brand and local employment.
You will find cocktail dresses in blue and pink tones, others in yellow and black, intense colors full of symbols. In short, two very colorful and lively occasion wear collections.
Remember, also, that all our patterns are modifiable, to adapt them to your taste and style, and thus to have your personalized cocktail dress and, therefore, making it unique and exclusive.
We leave you with some snapshots, so that you can discover the new cocktail designs, for those night events that we can finally celebrate again. Discover the little details of each dress, because each one is special.
Make your appointment and discover the new occasion wear collections by Valerio Luna and Manu García. We are looking forward to welcome you, because our goal is to help you and to advise you, in order to make your dreams come true.
HIGARNOVIAS
www.higarnovias.com/es/
C/ Portales Nr. 4. Fuente Palmera
Tfno 957 63 86 88
Whatsapp 673 329 646
info@higarnovias.com