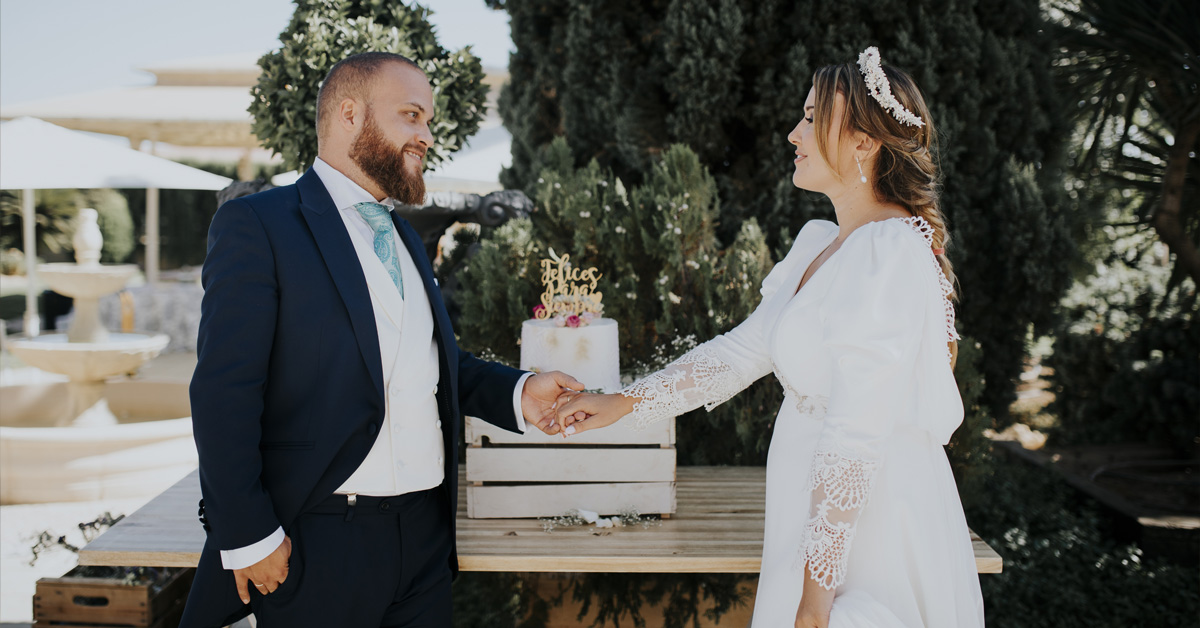 We love that this fall has arrived full of weddings. Carmen & Javier, our newly wed stars of today, celebrated their wedding on 5th of September in Córdoba.
A consolidated couple, who after fourteen years of dating decided to say "yes, I do", happy and in love, surrounded by all their family and friends.
Carmen remembers it excitedly "it sounds cliché, but it was the best day of our life. We were happy, intertwined, transmitting our joy and our love at all times ".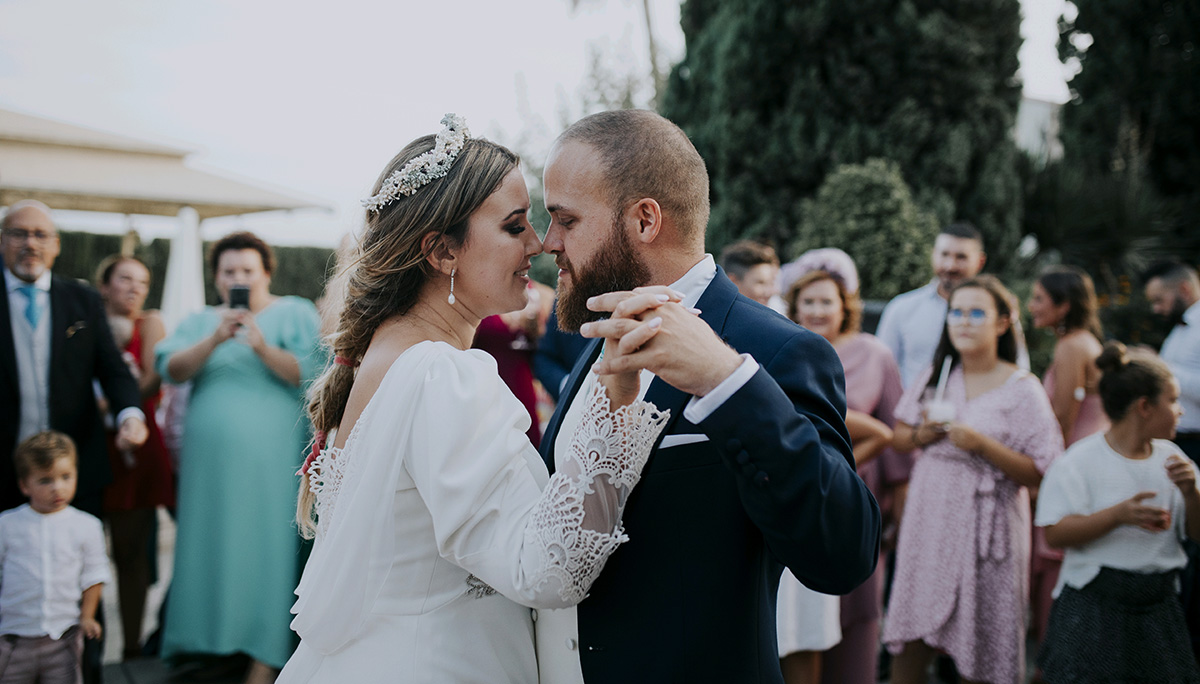 As for her wedding dress, we can say that, in her case, we made her dream come true. We managed to create a personalized pattern, based on 3 different models. Thus the perfect combination for Carmen was born . "I tried on several designs to test different looks, but I had it very clear about what I wanted to wear on the most important day of my life, a wedding dress in my style. And mixing 3 designs, it came out perfectly."
For that special day, Carmen arrived at our Fuente Palmera store accompanied by her mother, her sister, her aunt and a friend of hers. "I chose them because they are the ones who know me best and felt the same excitement asI did to live the moment of choosing my dress," she tells us.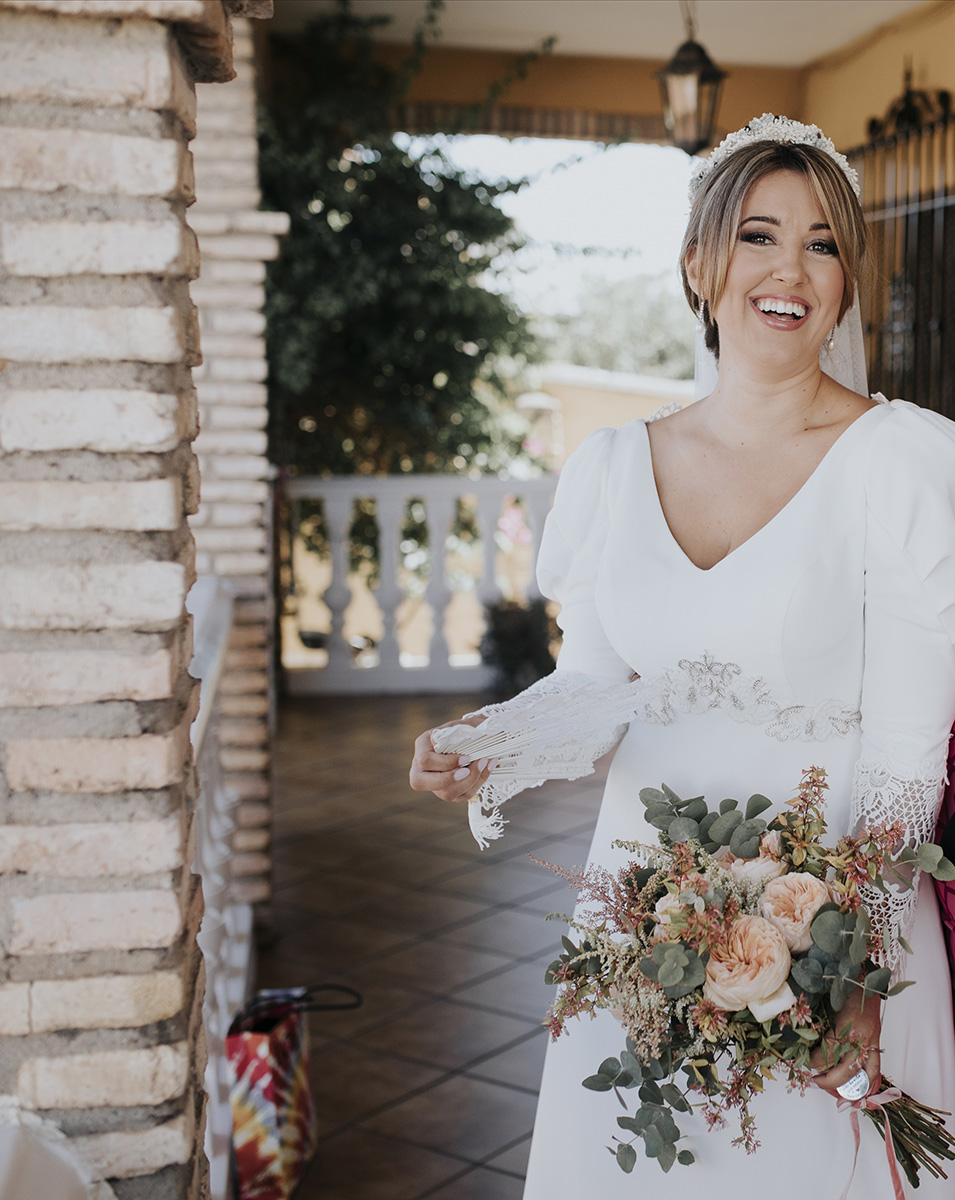 Loli and Carmen, two of our colleagues, listened to her, showed her the designs that they believed best suited Carmen's tastes, and "when we got the combination, I cried with joy, it was a wonderful feeling", she tells us excitedly.
Listening to each bride, we realize that the magical moment that each one experiences, when she feels that she has found her wedding dress, is exciting, unique and unforgettable.
As we told you, Carmen wore a unique and exclusive wedding dress, in which stand out its puffed sleeves and V-shaped back, both topped with elegant lace, which our real bride is in love with. The low cut of its chest is adorned with rhinestones, giving it a very romantic air, assuring that she looked radiant and beautiful on her wedding day.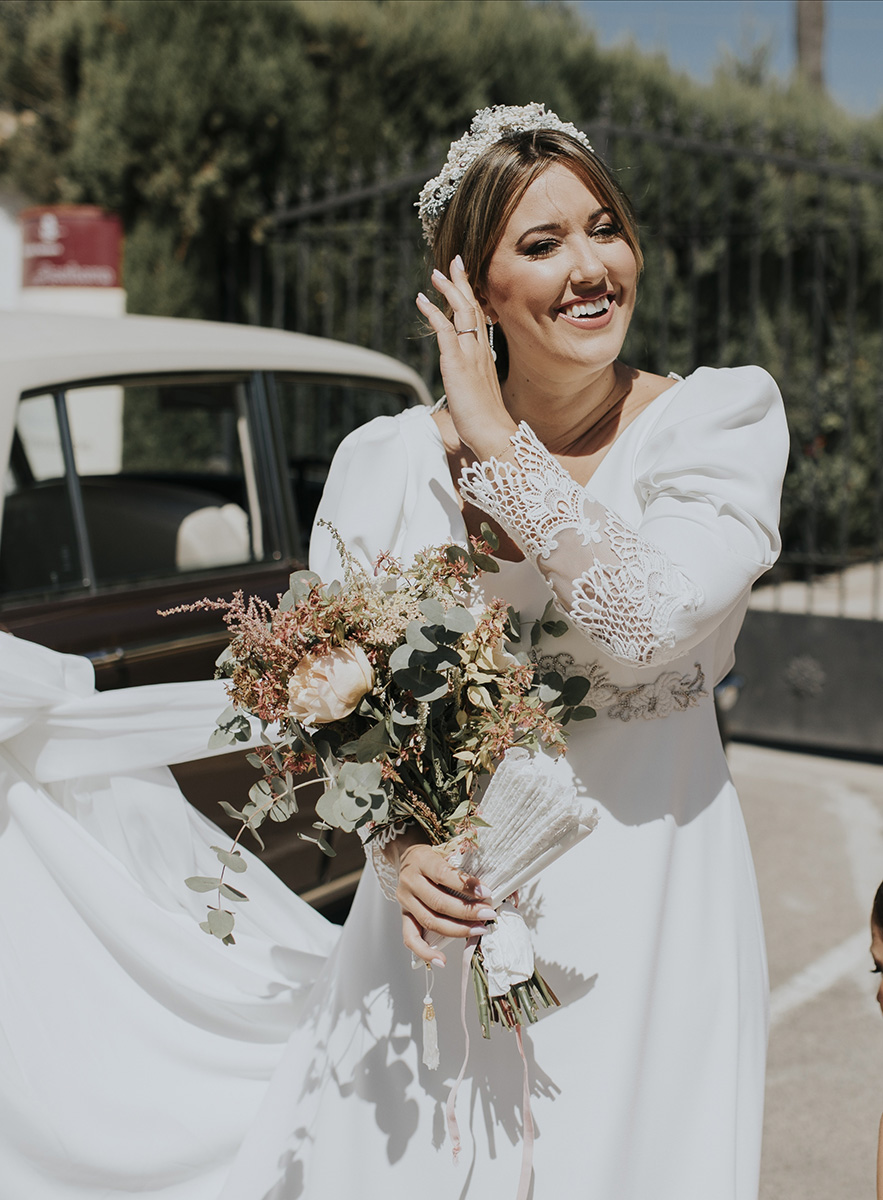 A very special day for Carmen and Javier, on which "we received a lot of affection from our guests, and our hair still stands on the end when we remember all the moments that we have experienced", explain the lovers.
A couple in which the magic of the first day continues intact. After 14 years together, "we continue with the usual customs, the spontaneous "I love you", the infinite hug, the good morning kiss, the endless laughter, the constant vertigo when we see each other …"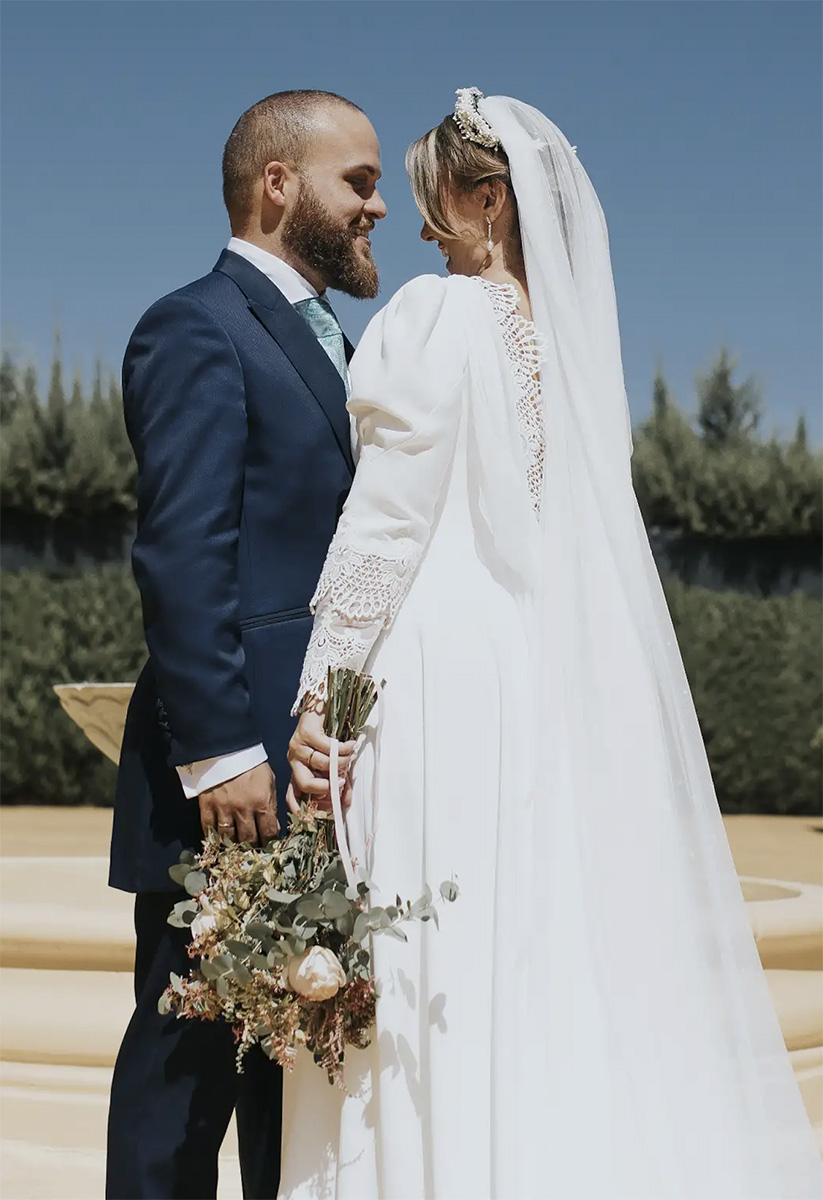 How much love exudes this couple! We hope that it continues like this for many years to come. Congratulations!!