There are many requests that we are receiving from people interested in proper designs to dress the godmother of the wedding. In this post, we showed you some of them belonging to the new collection that Valerio Luna presented a few days ago, so we did not want to leave reviewing the 2019 party collection created by Manu García to be able to inspire and help you with the choice of your godmother dress .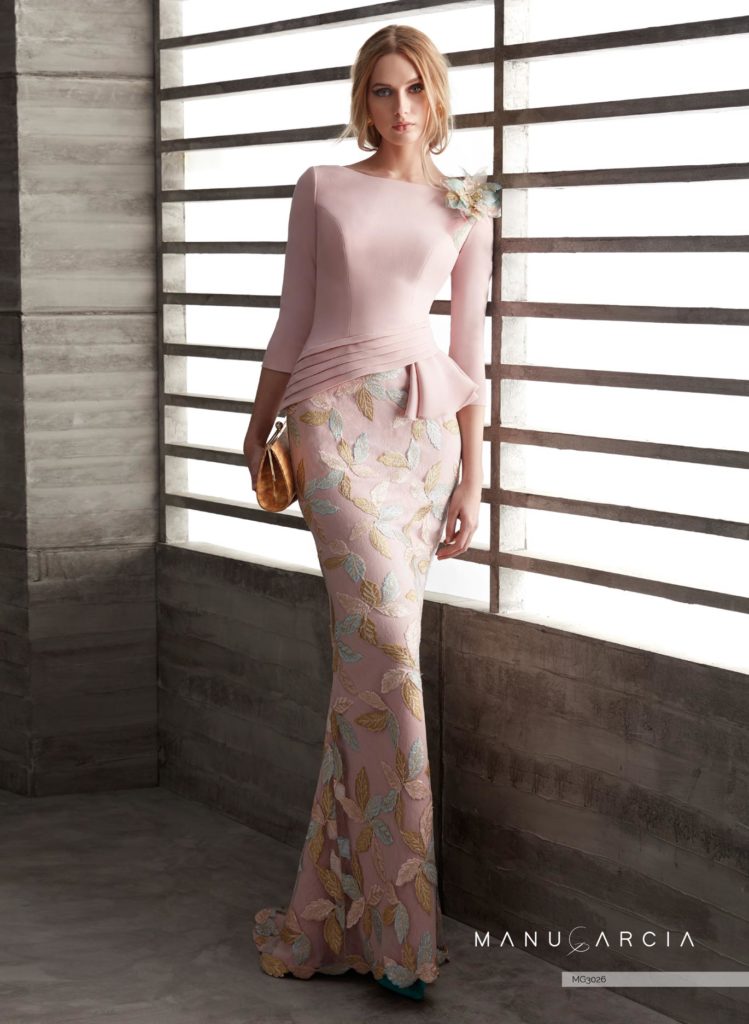 We know that it can be difficult to choose an appropriate design for that purpose since it is a very special day, but when you see the proposals that we have prepared, you will not think the same. What will be the right color?Does the color of the dress have to match the groom's tie? Long or short?Is it right for my figure? These are the questions most asked by the godmothers and we will solve them right away, before showing you the dresses of the new collection.
The color of the godmother's dress should be the one you like the most and it feels good to you, think about if the wedding is celebrated in months when the temperatures are higher and the weather is warmer or vice versa, it is a wedding of winter. Choose pastel and cheerful colors for the summer months and wine, bottle green and gray tones for weddings held in colder months. A non-resounding white or similar and black and do not try to choose a dress of the same color as the groom's tie.
The godmother can afford to go short or long, so the decision is yours, as you like or as comfortable you feel.
When a dress favors, it shows, try several and you will realize which you discard the first. Our store staff will help you in everything you need and if you want, I will advise you to choose the perfect godmother dress for your child's wedding.
If you like any of the dresses that you are going to see next or want to see the rest of the collection, get an appointment by calling: +34 957.638688. We are in C / Portales, 4. Fuente Palmera (Córdoba).