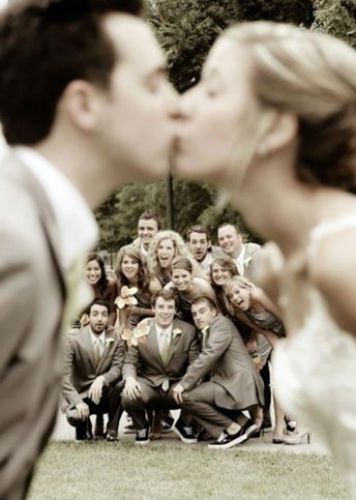 The wedding day is a wonderful day that will remind in us forever; but the time goes by and some precious details could be forgotten. Therefore it is very important we have a good professional who shoots every moment for us. Be aware of what the most important moments are in order to get impeccable wedding pictures.
If the photographer is with you since the beginning of your wedding day, it is recommendable he takes pictures of the bride when she is in her house getting ready: getting her make-up done, photographing the accessories she is going to wear, the family helping and getting dressed and grooming… and the same for the groom.
Before the bride and the groom arrive to the church or where the civil wedding is going to be celebrated, it is a very good idea the photographer takes pictures of the decoration and also of the guests getting nervous while they wait for the bride and the groom.
Another musts are: the bride getting out from the car, the groom waiting for her while she walks down the aisle to the altar, their face expressions during the ceremony, how they look at each other, when they exchange the wedding rings, their first kiss as husband and wife, pictures with the family and guests. Catch every moment and enjoy! For sure all these moments will be the more touching of all.
Another very special moment is when the just married couple is walking under a rain of rice and petals and then they get into their car. Afterwards and previously organized, they have agreed with the photographer to go to a special place, just the both of them for taking more pictures.
During several months it has been thought how to decorate and organize the venue. The photographer should take pictures of every room and detail. For instance, when the new couple arrives and the guests are waiting for them while they are having a snack. That is the moment for taking pictures with family and friends…
If the wedding is during the afternoon the staging is different. We have lights for a perfect atmosphere which make the place to be more pleasant. Photographs taken at dawn are so cool… new details, the first dance, the bouquet, the cake, the toast…
It is better the photographer keeps his eyes fixed on his camera, taking care of catching every detail, because the bride and the groom won´t be able to see loads of things that are happening that day. And it is the photographer´s mission to catch them up.
We wish you have enjoyed all our recommendations! Have a nice day.
Imagen: Pinterest