On June 15, 2018 Yohana married in Arganda del Rey (Madrid), she was happy with her wedding dress, another of our real brides tells us this way …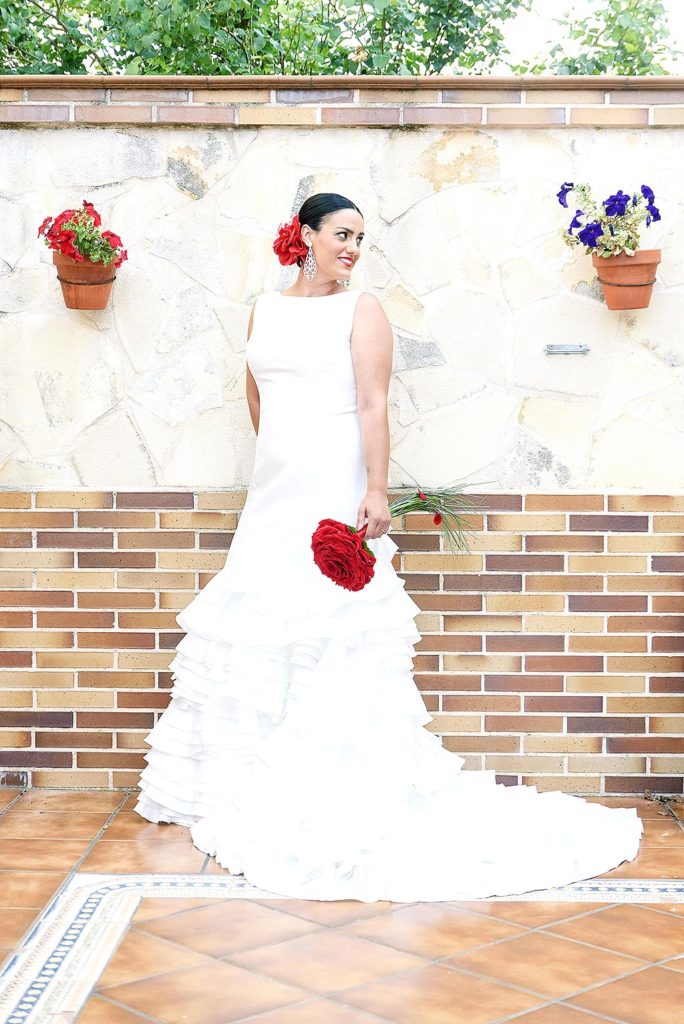 "The fact of wanting a wedding dress with ruffles and looking for it in Córdoba was predestined to find it in this province, a flamenco dress was what excited me, the words of my mother gave me confidence, I had to visit Fuente Palmera , the "town of the brides", place that they recommended since they offered many options there, so we moved with hope to Higar Novias by appointment.
I admit that I had a lot of nerves when I arrived at the store, they treated me great and I tried on a few dresses but when I saw the one that I definitely stayed, I automatically changed my face. I wanted to make a change, the original dress had long sleeves and I was getting married in June, they did not give me any trouble.
A year later I went to pick it up, again very nervous because I had not seen it since I chose it and I did not know how the change that I requested was going to be, when I saw it I was speechless, it was already mine, the dress that I would wear in one of the most special days of my life.
My wedding was the dream wedding, beautiful, a civil wedding in an incredible place, it will remain in my memory forever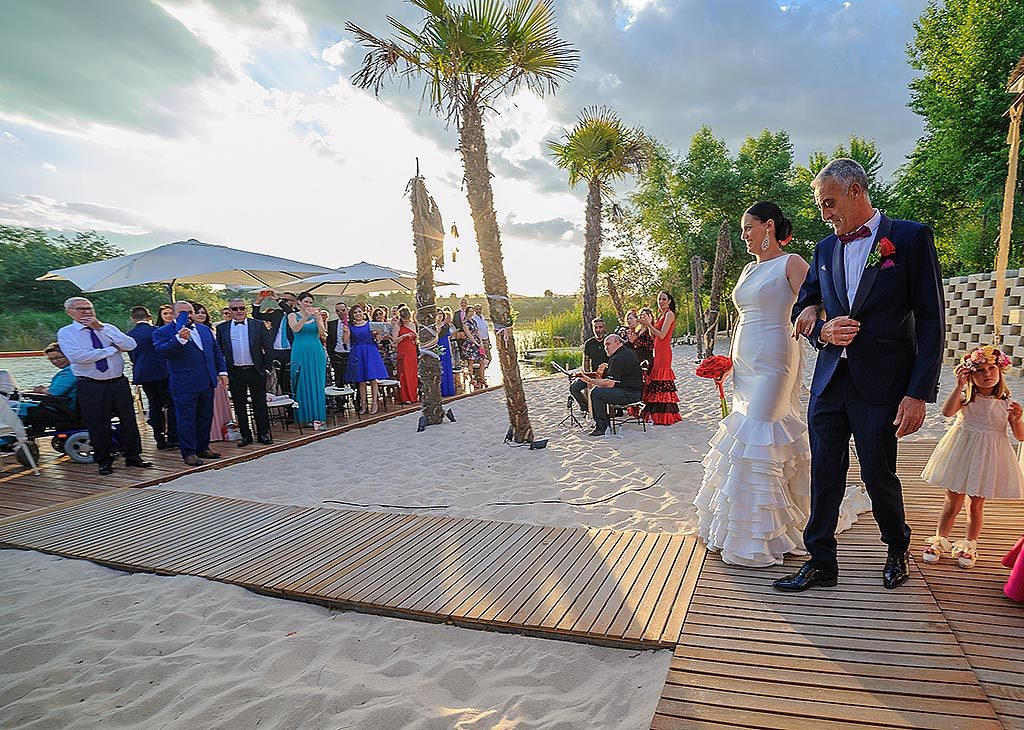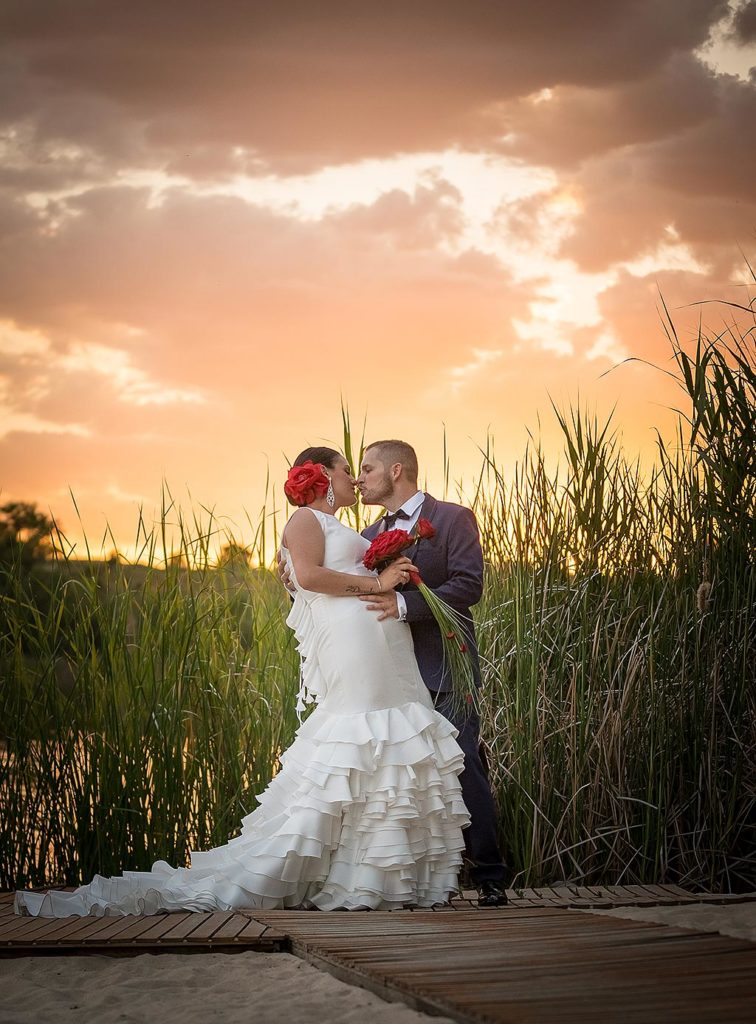 My dress everyone liked, they asked me where I had bought it since the fabric of the ruffles was of good quality.
I can only thank the Higar Novias team for your attention and dedication. "
If you want to be our next real bride, you can write to info@blog.higarnovias.com