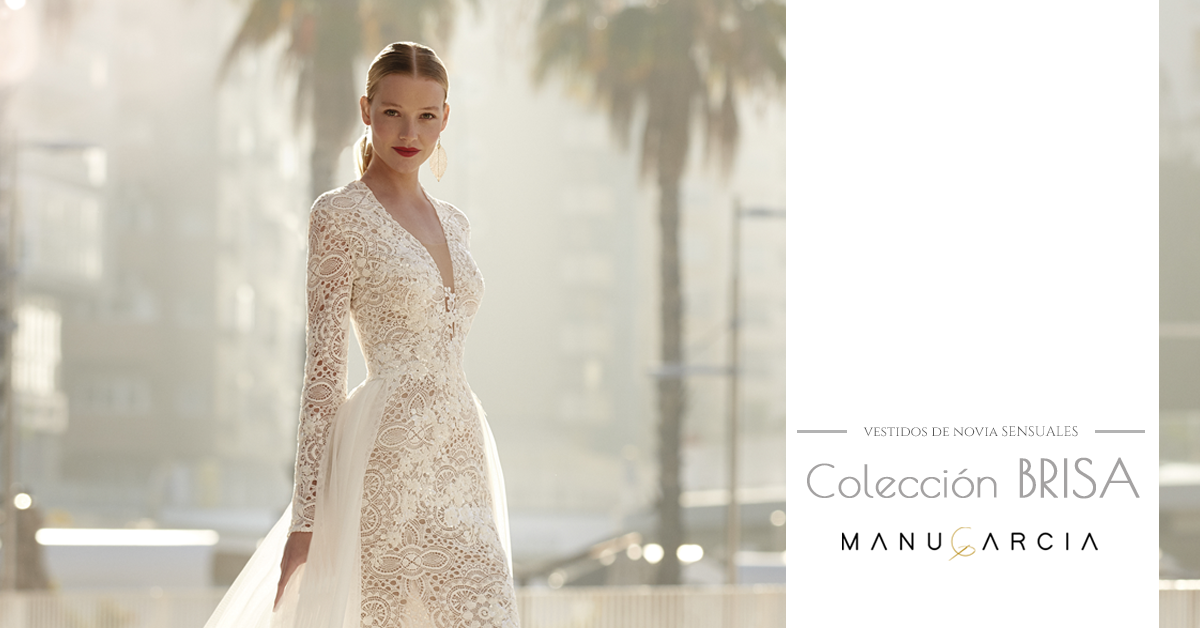 Each woman has her own style. It becomes evident when the moment comes to choose the wedding dress. If you are one of those who like to show off your sensuality with your outfit, you will also look for a bridal design that makes you feel sexy on such a special date as your wedding day.
If you are looking for a dress that makes you feel like the unique and sensual woman that you are, in this blog post we show you three models from the new Brisa collection by Manu García, with delicate transparencies, dreamy backs and necklines to highlight your silhouette.
Among the proposals that are trendy, there are wedding dresses with transparencies that highlight the female figure, without showing too much directly. Sensual designs are also those with infinite necklines, either in the front or with the back uncovered, stylizing the bride's torso.
The Relato Model is a crepe wedding dress that will envelop your figure, stylizing your silhouette. The wide neckline, with an asymmetric wraparound neck, will give you a touch of absolute originality. The high side opening in the front part of the design is of an infinite sensuality, that will make you feel like a seductive and flirtatious bride.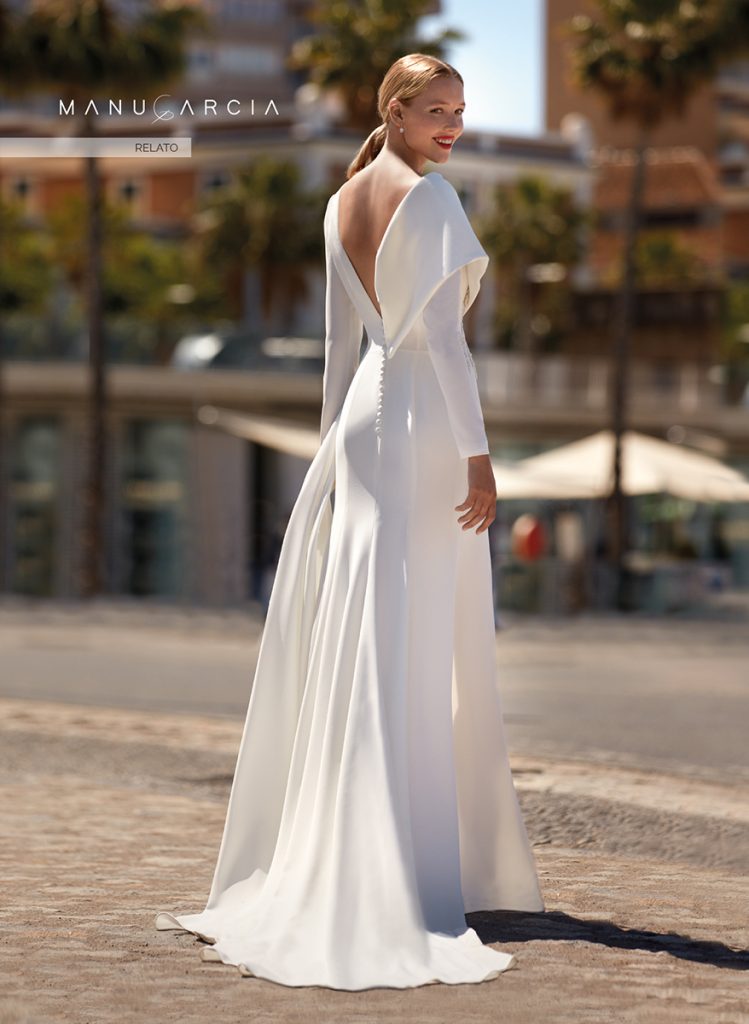 In the Roselyn Model, lace and transparencies are the main protagonists. A unique and special design, with beaded floral decorations throughout the entire length of the wedding dress. It will define your silhouette with its glamorous mermaid style. Its skirt has a stunning tulle overlay, that will wrap around your hips and fall towards the beautiful train. Its back shows off an unusual neckline, in the shape of a tear, that gives it a very seductive and totally feminine touch.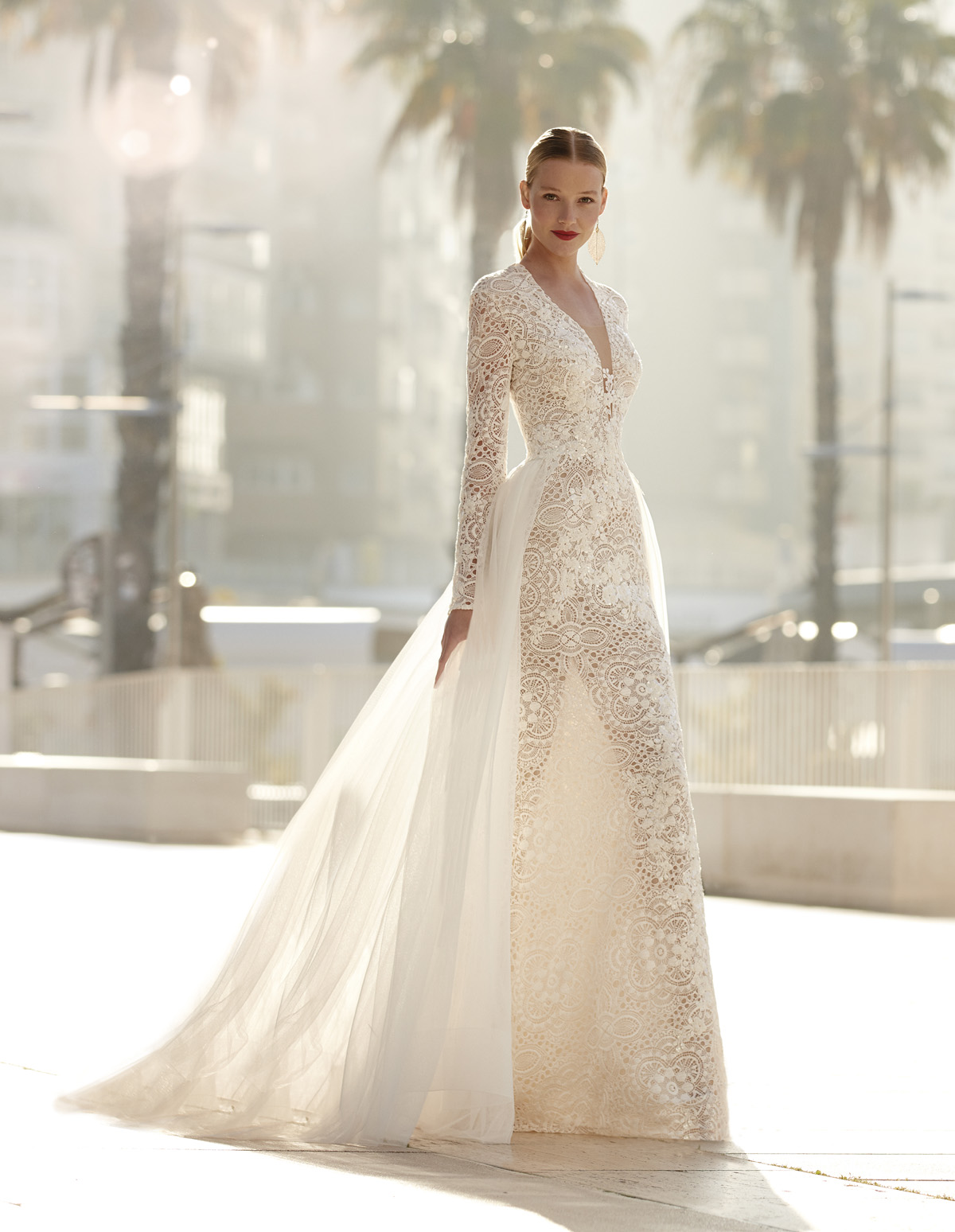 The Rustico Model is a bohemian wedding dress, for a woman looking to wear a simple look with a lot of character on her big day. Lightness and comfort define this very special design. Its flowing polka dot tulle skirt falls naturally and contrasts with the puffed sleeves, finished off with cuffs with floral motifs. Its V-neckline will enhance your bust, making you feel like the most sensual bride.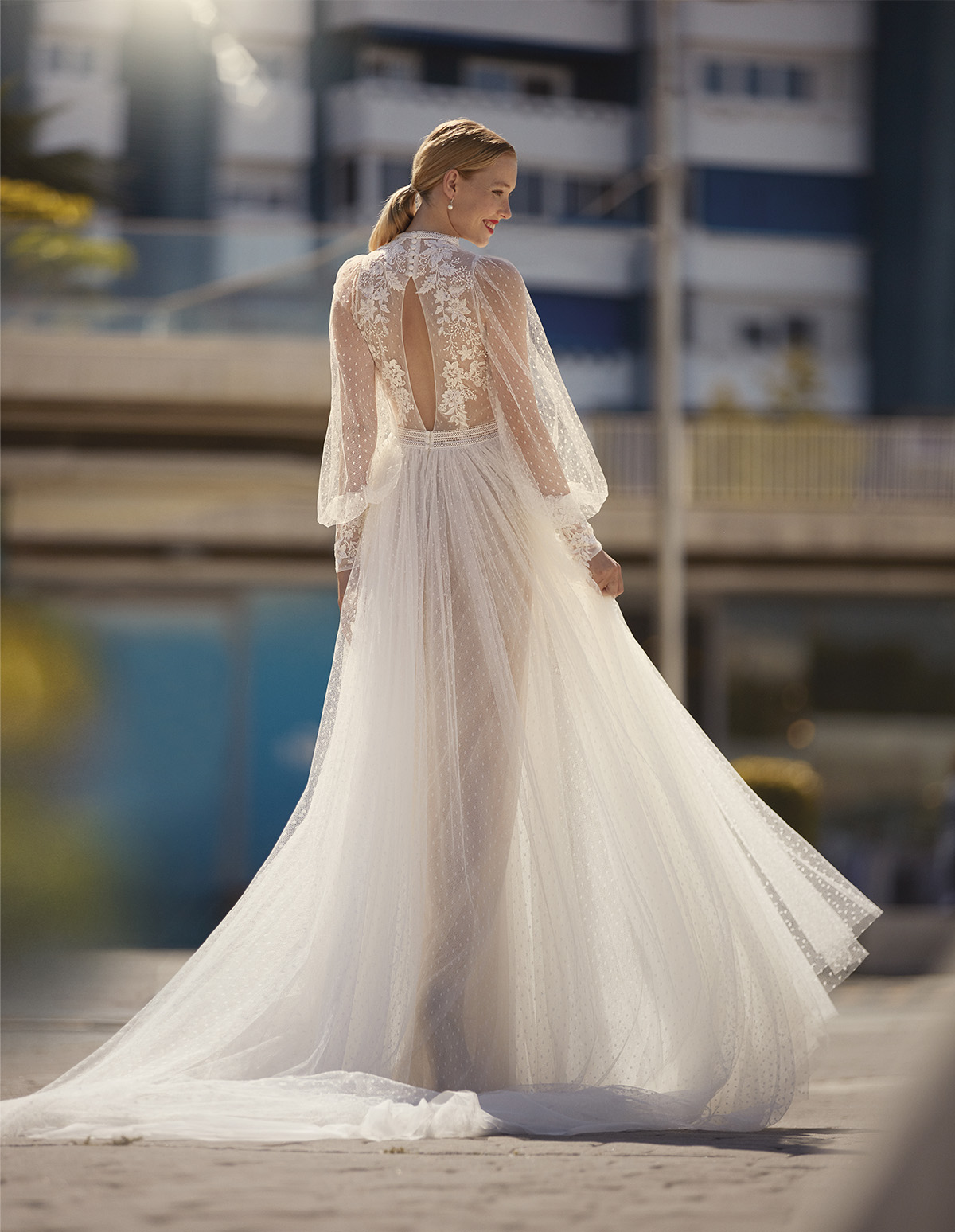 Is any of these sexy bridal designs your dream wedding dress? Have you already started with the choice of your wedding dress?
Tell us, how can we help you?
Ask for your appointment at any of our Manu García stores of the HigarNovias Group, or at our authorized points of sale, and discover the new and spectacular wedding dresses.