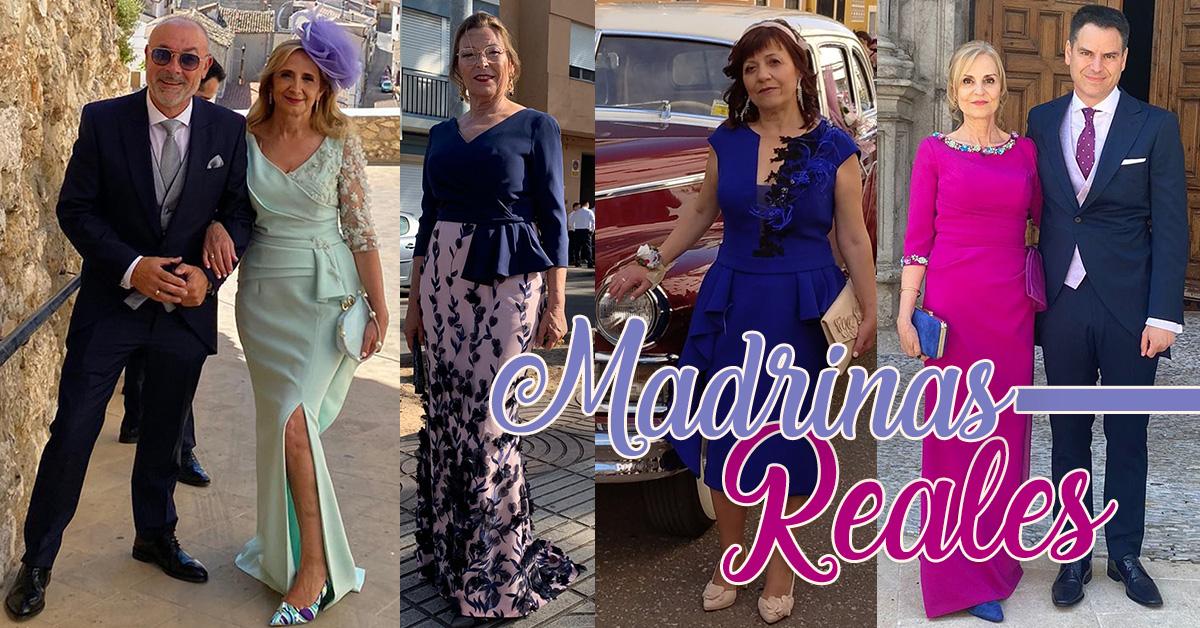 Today's blog post is dedicated to real mothers of the bride, because we know that you like to see how our designs look on women with non-catwalk model bodies.
As you can see, Chelo, Mª José, Consuelo and Victoria find their mother of the bride dresses wonderful. Each of them, in their own style, are radiant and happy on a day that is very special for them, on which emotions and nerves are on the surface.
Each mother of the bride, like any woman, is different and seeks to convey her personality and style with the chosen design. When they arrive at our Manu García stores, our customer service team accompanies them throughout the selection process to find the ideal model, according to their tastes and their body. We listen to your ideas and wishes, your doubts and uncertainties, and together we embark on the path to find the perfect mother of the bride dress for each woman.
Consuelo wears the Model MG3229 from the Legacy collection by Manu García. A long, romantic-style cocktail dress with a draped bodice, that makes it feminine and captivating. It is a very comfortable design to wear, due to the fall of its skirt, made of crepe and with a wide opening, which Consuelo decided to close to the knee. The model is complemented by its beautiful V-neckline and its delicate French sleeves, one of them made with rhinestones. Very elegant, in pastel green, our real mother of the bride.
To dress as a mother of the bride, Chelo decided on a cocktail-type design, Model MG3127, from the Love Sewing collection. A short mother of the bride dress in royal blue crepe, an intense and very flattering colour. The waist is highlighted by a smooth belt of the same fabric. From it, an asymmetrical peplum comes out towards the sides of the skirt, hiding any imperfection. The bodice boasts an original beaded adornment with feathers around a wide neckline, to which our real mother of the bride Consuelo, who looks gorgeous, has added a fabric in the same tone.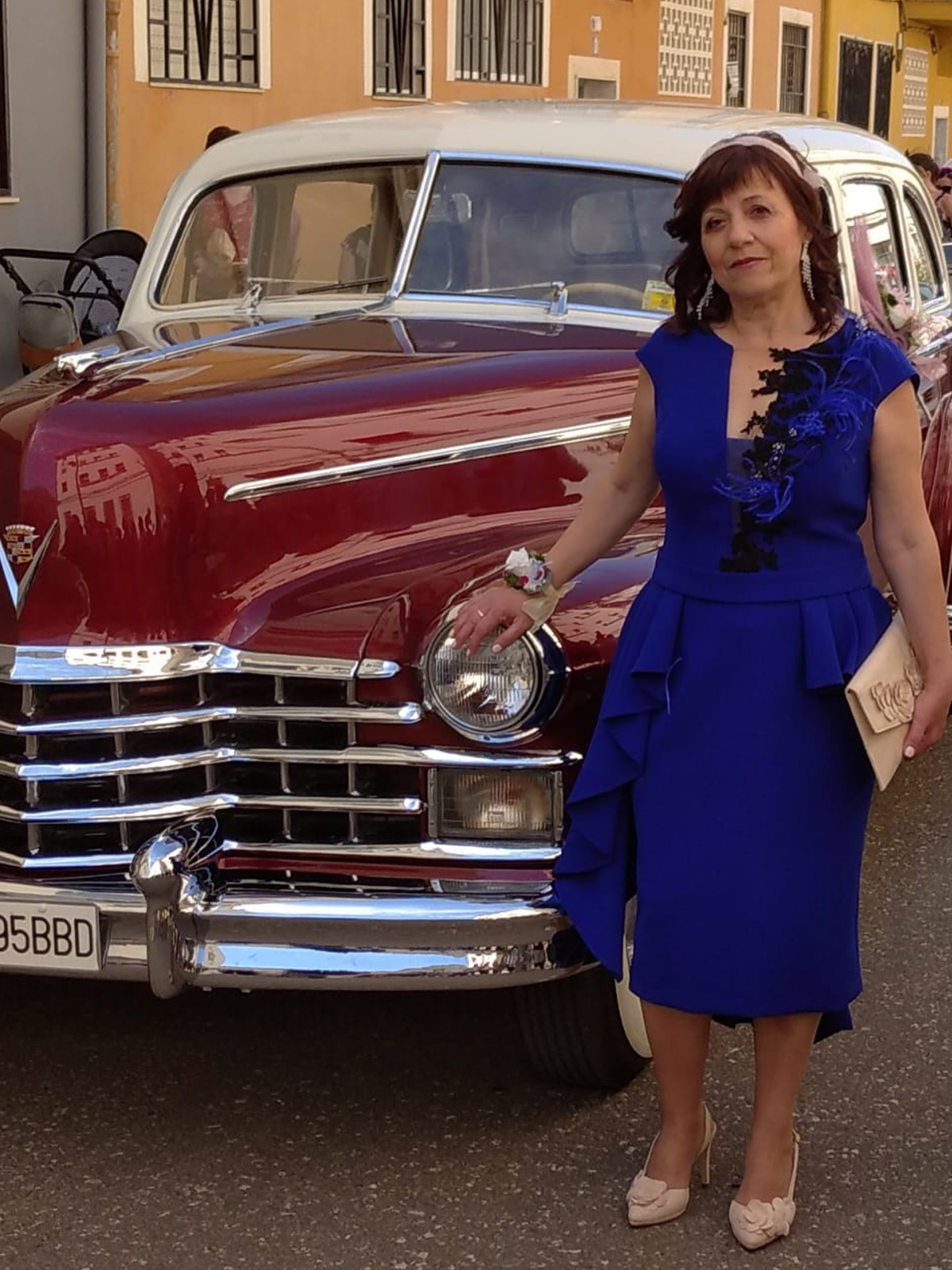 Mª José opted for an exquisite model from the Esperanza Collection by Manu García, the E1415. A long mermaid dress with a two-piece effect, that stylizes the figure of Mª José. It features a bodice made of navy crepe, with French sleeves and a draped V neckline. Its waist is marked with a thin belt and a ruffle. The originality of the design is in the wonderful, floral lace skirt. A design that our real mother of the bride wears in all its splendour.
Victoria, for her part, chose the Model MG3122, which she customized to her liking. She chose bougainvillea colour, which was more flattering, and elegant French sleeves, instead of short ones. It is a personalized mother of the bride dress, made in crepe. It features bateau neckline, adorned with fine 3D flowers, that make this model an exceptional dress. A very elegant and attractive cocktail dress with a mermaid cut, that highlights Victoria's silhouette. With the colour that she has chosen, it was a great choice for a special guest, like herself.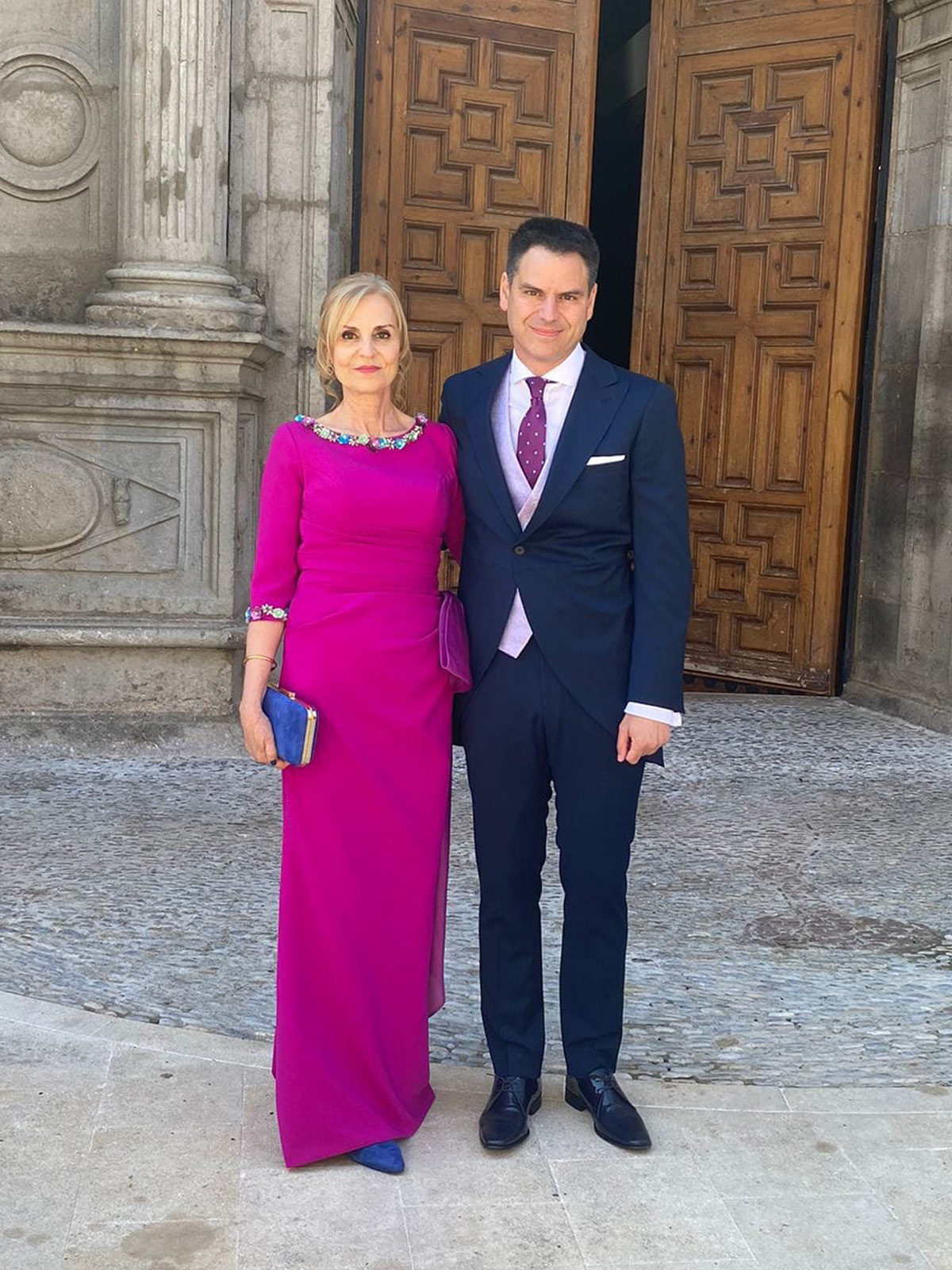 Her daughter, Vanessa, the groom's sister, also fell in love with one of our most contemporary designs by Manu García, from the Brisa Collection. The MG3317 Model is a beautiful and elegant cocktail dress, made in brocaded organza. With original puffed sleeves and a flower, that adorns her shoulder, Vanessa looks splendid.
At HigarNovias we love to dress mothers of the bride and live with them the choice of their dress, for a day on which emotion and enthusiasm are the protagonists.
Ask for your appointment at the Manu García stores of the HigarNovias Group. We listen to you, advise you and help you customize your ideal mother of the bride dress.