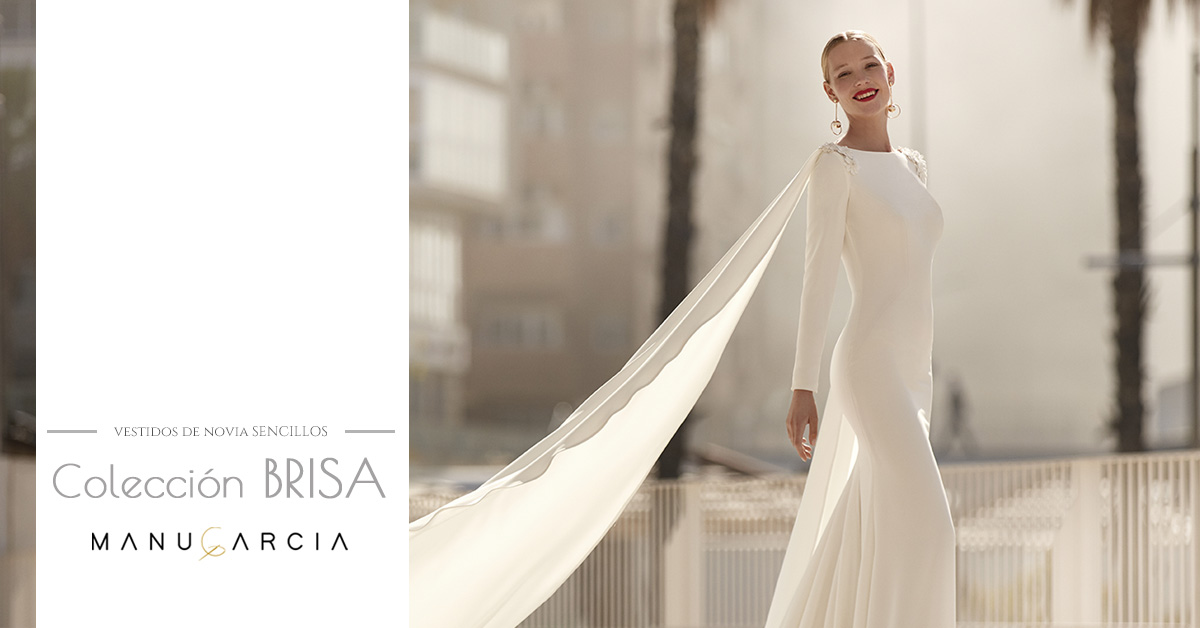 The Manu García's Brisa bridal collection is made with natural fabrics, creating suggestive and light designs, in which the embroidered applications illuminate the main fabric, like silk tulle, delicate lace, polka dots and gauze.
For a natural and discreet woman, today we present 3 bridal designs, in which stand out their simple lines, and the female figure is extolled.
We also love to see how brides set their style on their wedding day. It is a special day, on which feeling beautiful and at the same time yourself leads you to full happiness. Discover the models that we propose today. It is possible that your wedding dress is among them.
The Renata Model exudes glamor and subtlety. Its mermaid cut, with pure lines, gives it unparalleled elegance. Its open back in a geometric shape, adorned with delicate appliqués, gives it a touch of sensuality. This embellishment continues in the flowing skirt at the back, creating a very special model for your wedding day.
The Ramsés Model is pure sweetness thanks to the soft crepe with which it is made. An ideal wedding dress for a winter wedding thanks to its long sleeves with buttons. The bodice features an elegant bateau neckline adorned with 3D crystal flowers and ends in an endless mermaid train. Its back neckline has a teardrop shape, which gives it a seductive and very flirty touch. Self-fabric drapes off the shoulder break up this design perfectly, and their movements will make you shine on your way down the aisle.
The Rubí Model is a sophisticated wedding dress that perfectly combines an elaborate lace bodice with a deep neckline and a crepe mermaid skirt, which will enhance your silhouette while making you feel like the most comfortable bride.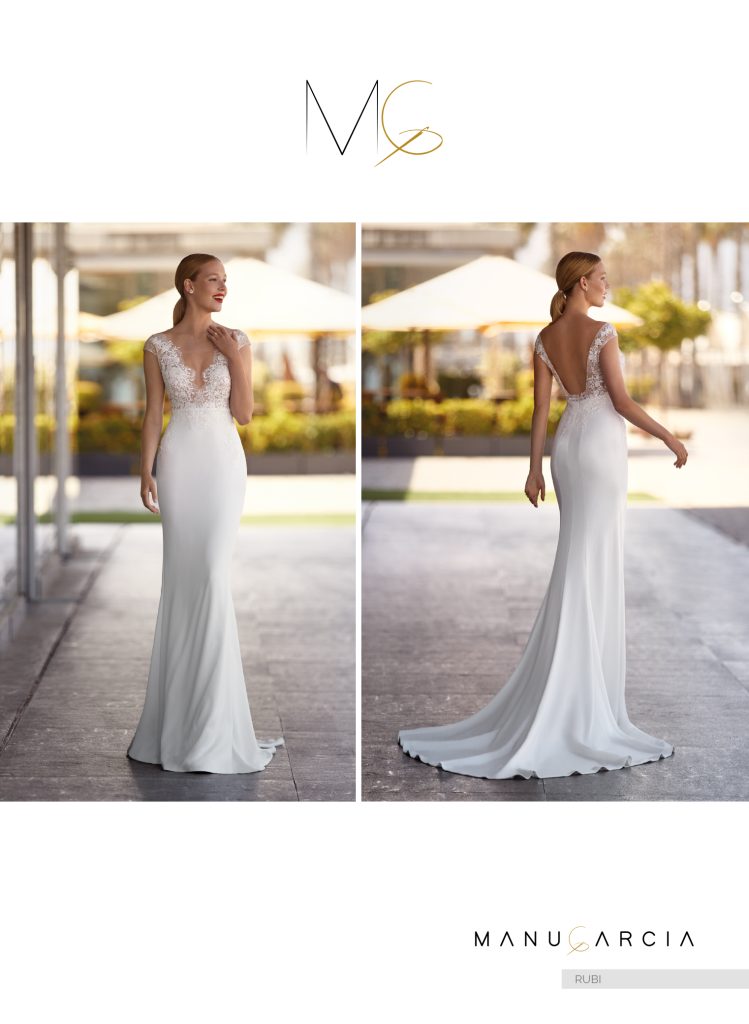 Did you like our models from the Manu García Brisa collection? Do you know that they are perfectly combinable and adaptable to your tastes?
Make your appointment at the Manu García stores of the HigarNovias Group or authorized points of sale and find the weding dress of your dreams.
HIGARNOVIAS
www.higarnovias.com/es/
C/ Portales núm. 4. Fuente Palmera
Tfno. 957 63 86 88
Whatsapp 673 329 646
info@higarnovias.com
MANU GARCÍA
www.manugarciacostura.com
Barcelona 93 292 24 51 – 649 49 55 88
Madrid 91 366 28 80 – 648 739 571
Oviedo 985 231 720 – 615 33 91 79
Valencia 963 529 706- 637 669 141