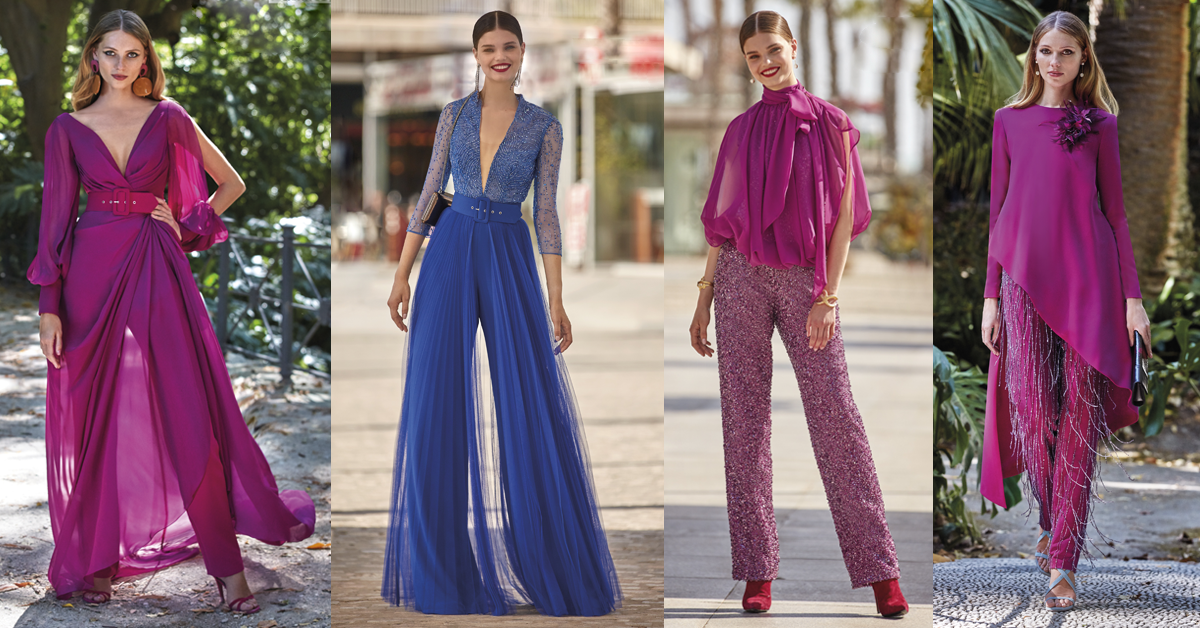 The mothers of the bride and the groom are the other great protagonists of a wedding. They will be the most excited, the bride and groom will dedicate part of their attention to them, and the large part of the guests will also direct their gaze in their direction.
Therefore, for that day, so special for the whole family, it is essential to be faithful to one's own style, to feel beautiful. If you are a woman who takes comfort above all else as a flag, for such an important day you will already be searching for a look, that will be the most practical for you.
Today, we propose you trendy, comfortable, and versatile guest suits that will stylize your silhouette, and with which you will mark a very personal style. Combinations, colours, and fabrics that create two-piece outfits or jumpsuits, that are ideal for a day or a night wedding.
Manu García captivates us with the Model MG3310 from his Brisa cocktail collection, a feminine pantsuit. A romantic and comfortable look, made up of a beaded bodice with a sensual V-neckline, along with a light pleated tulle skirt, that adorns the straight pants. A luxurious combination of lace, tulle, and crepe, perfect for a modern and original mother-of-the-bride.
Valerio Luna offers us the Model VL5205 in his Amazonica collection, a two-piece trouser set in the intense Dahlia colour, so fashionable. A contemporary look, composed of an asymmetrical blouse, with attached sleeves and adorned with a feather flower, made of crepe. Complemented by straight-line trousers, made of beaded fringes, that give it a special movement. For mothers-of-the-bride who want to surprise, and at the same time feel comfortable and radiant.
Another model that we find in the Manu García collection is the Model MG3313. A contemporary and glamorous cocktail jumpsuit, designed for women who want to show off their personality. A comfortable design made of paillettes, together with a very elegant chiffon blouse, with a bow around the neck and sleeveless, that will captivate you with its movement.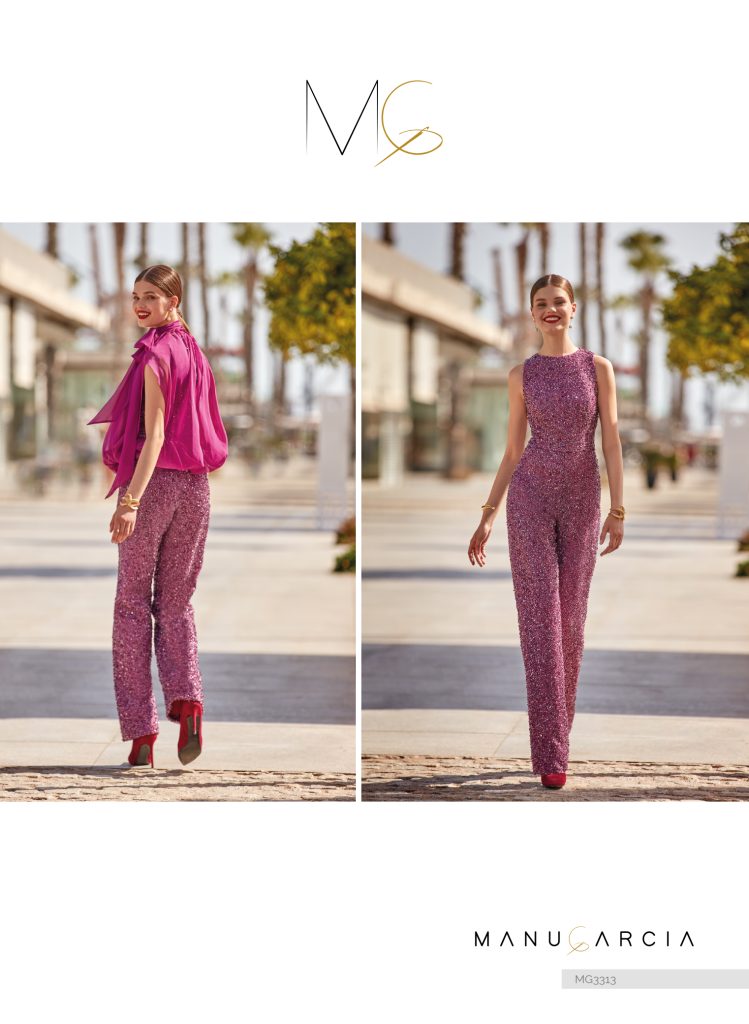 And we finish by proposing another very sophisticated Valerio Luna cocktail jumpsuit, the Model VL5215. A design that will fill with magic that great day, in which you will also be the protagonist. The elegant and flattering V-neckline joins the draped bodice, combined with the soft chiffon skirt that is gathered on one side, leaving it open, to reveal the straight pants inside. An ideal model for a woman with curves.
And to give a more special touch to any of these original outfits, you can choose from our bridal and cocktail accessories.
Ask us for an appointment, and we will advise you on everything you need, so that you can wear the most flattering pantsuit for a mother-of-a-bride.
HIGARNOVIAS
www.higarnovias.com/es
C/ Portales núm. 4. Fuente Palmera
Tfno 957 63 86 88
Whatsapp 673 329 646
info@higarnovias.com