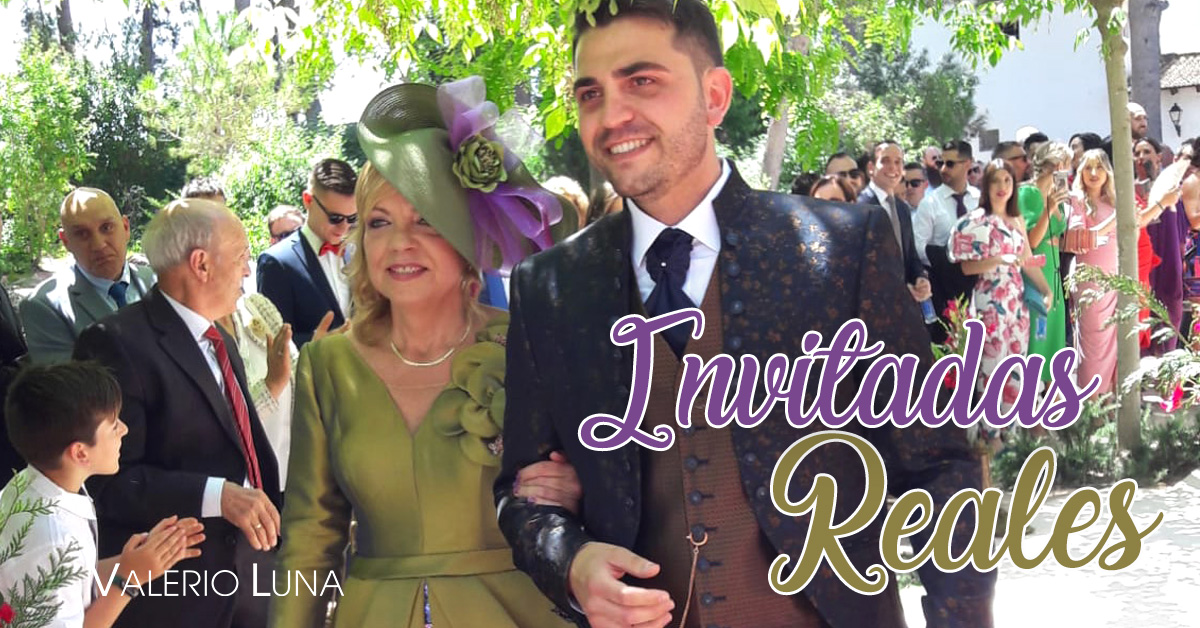 We finish the month dedicating this blog entry to our real guests, who are the ones who give meaning to our work, along with the brides. All of them come to our stores, full of enthusiasm, to find their perfect dress. We love receiving your photos of that special day, for which you have prepared with great care.
Today's guests have chosen to go short and look really radiant. Each one with her own style, as you can see in the photos that we show you, with designs by Valerio Luna.
We begin with two women, protagonists of the same wedding. Leonor, mother of the groom, and Rosa, the mother of the bride, both have chosen Valerio Luna cocktail dresses for such a special occasion as the wedding of their children.
Leonor Molina has chosen Model VL5037 to be a mother-of-the-bride. An original short cocktail dress in a nude tone, which Leonor wears elegantly. It consists of two pieces. Stands out the peplum top with a V-neckline, French sleeves, and a spectacular flower, made of the same fabric. It is complemented by an original short, tubed lace skirt, with irregular geometric shapes.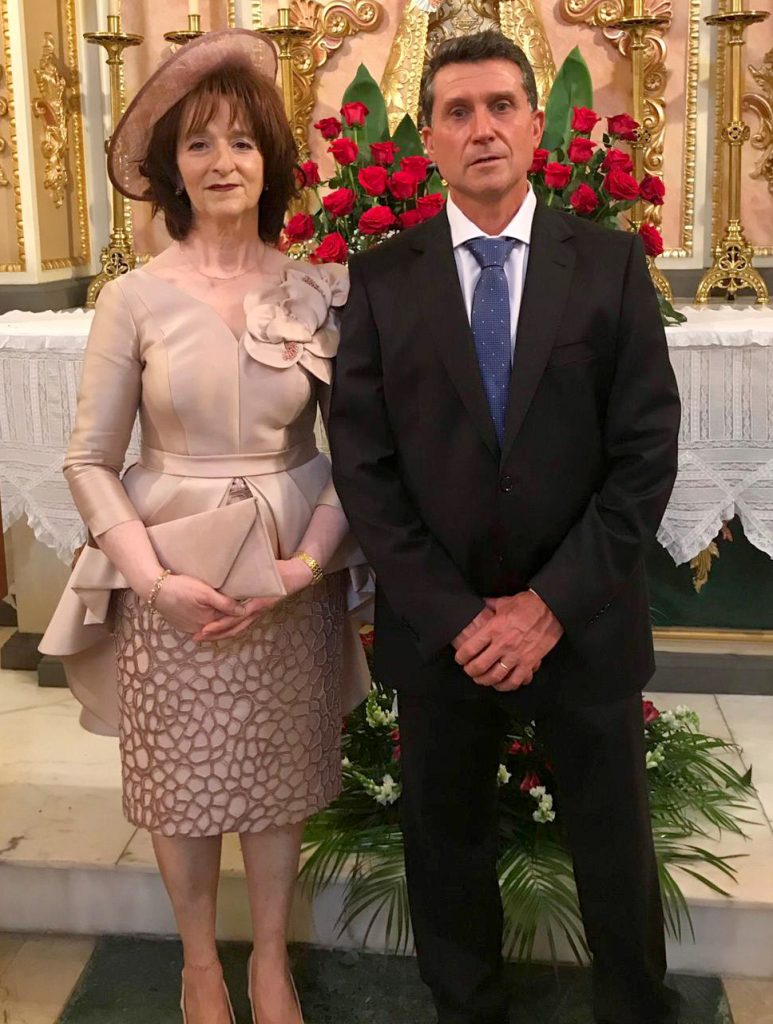 Rosa, on her part, opted for the Model VL5041 for her daughter's wedding. A design that we present in a royal blue and personalize in a flattering fuchsia pink. A short sheath dress with floral-inspired embroidery on tulle. It has a bateau neckline in tulle, a French sleeve with applications and another that is draped. We highlight the elegance, that the folds from the front to the side, adorned with flowers, bring to Rosa.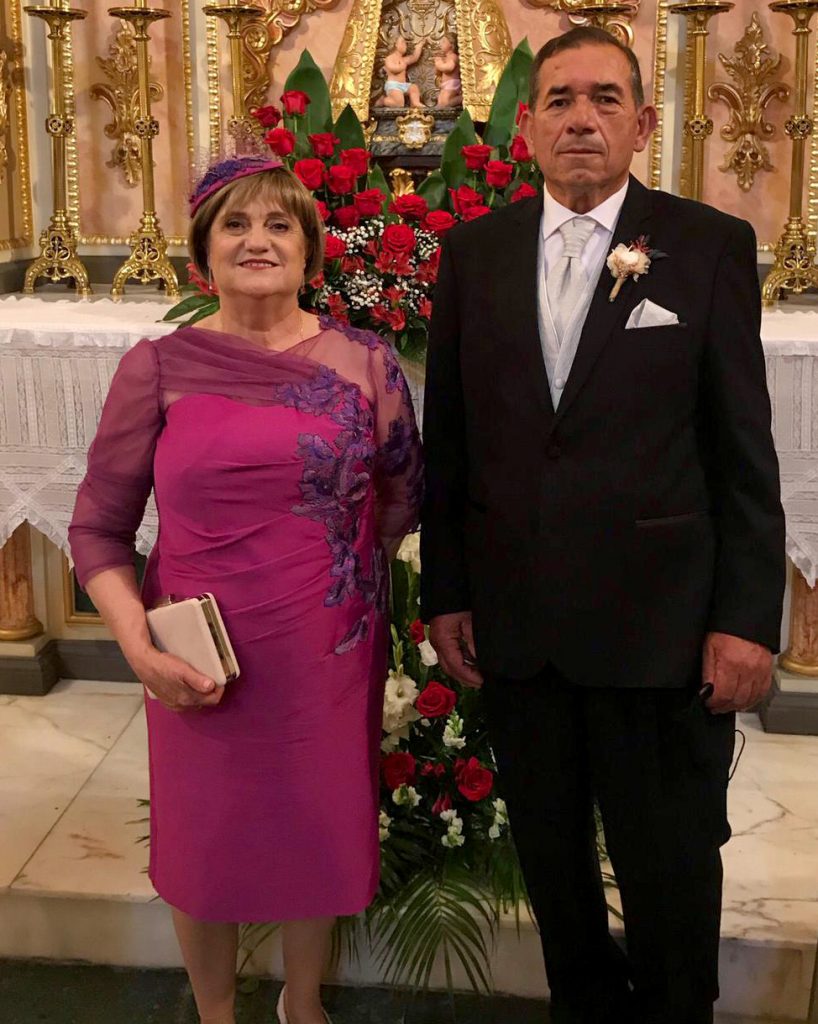 Inma Mesa, spectacular at her son's wedding, wanted to personalize her mother-of-the-bride dress. We made a combination of two models, the VL5037 and the VL5100. Based on the design of the first, with a peplum top, V-neckline, and French sleeves, but in the olive-green colour of the second. For the skirt, she chose the striking and bright floral print. Thus, we made her a new personalized mother-of-the-bride dress, completely according to Inma's taste.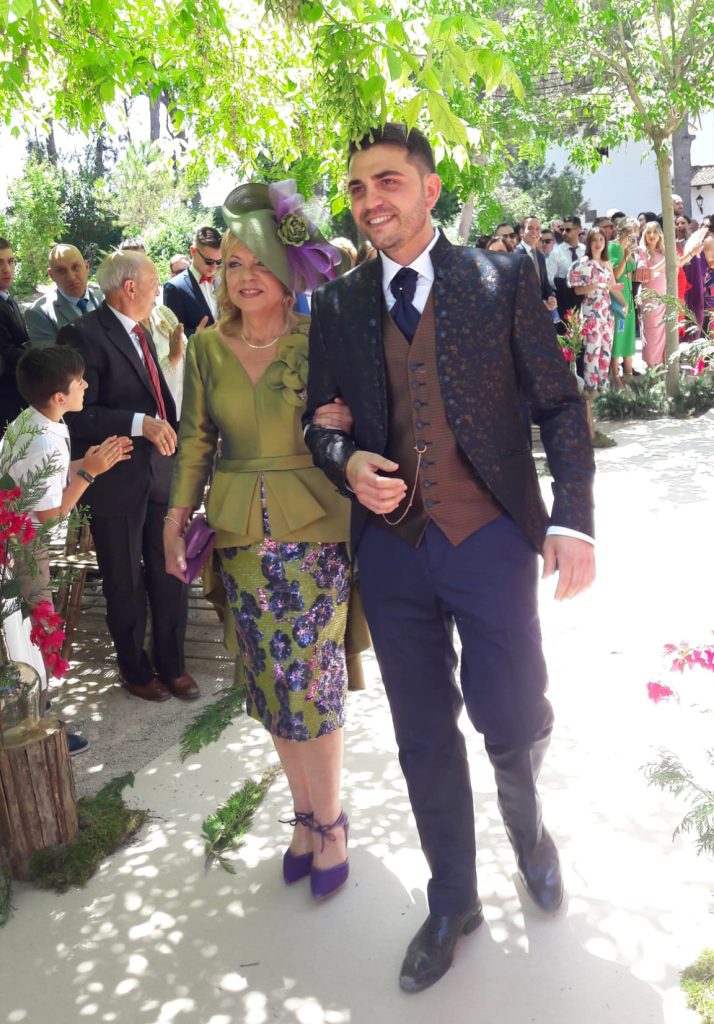 Finally, we see Amparo Tortosa with the Model VL4922. A short, sheathed dress in silk piqué in mesmerizing turquoise blue, with a romantic sweetheart neckline and polka dot embroidery, to match the colour of the dress. The bodice with pleats, that lead to an asymmetrical skirt, suits Amparo well.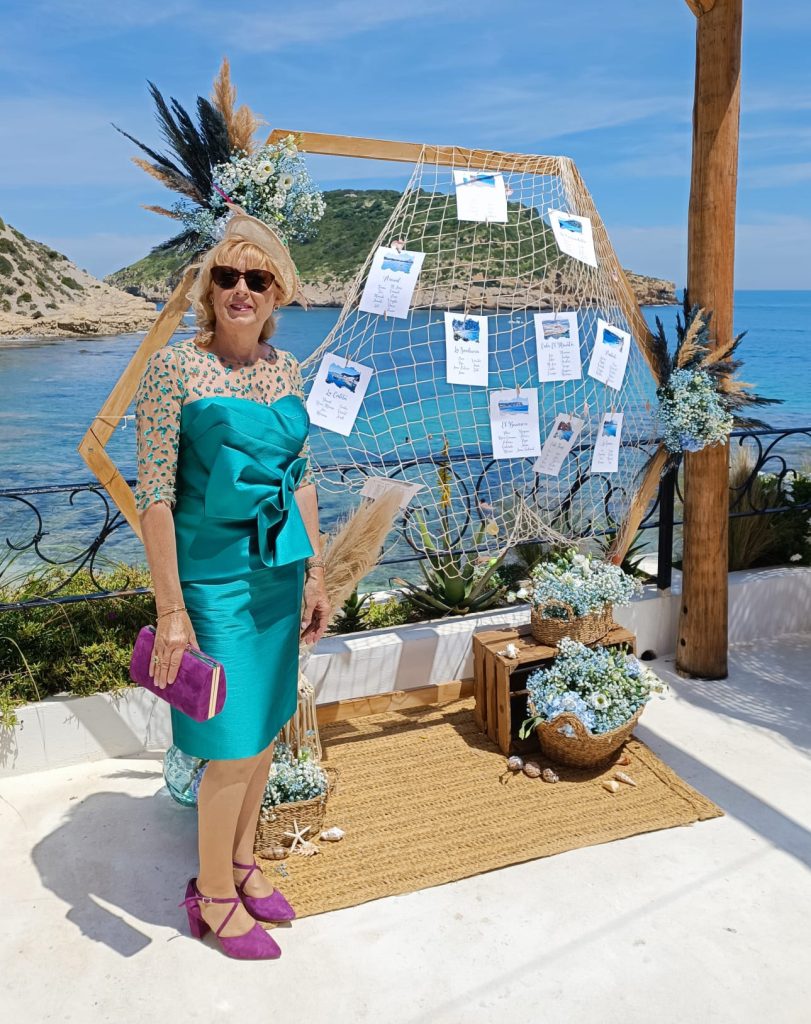 As you can see, the four Valerio Luna models, chosen by our real guests, are very flattering.
Ask for your appointment at any of our Valerio Luna stores of the HigarNovias Group and live with us the experience of choosing your dream cocktail dress.
HIGARNOVIAS
www.higarnovias.com/es/
C/ Portales núm. 4. Fuente Palmera
Tfno. 957 63 86 88
Whatsapp 673 329 646
info@higarnovias.com

VALERIO LUNA
www.valerioluna.es
BARCELONA 932 922 451
MADRID 672 220 576
MÁLAGA 952 213 833
VALENCIA 963 943 672