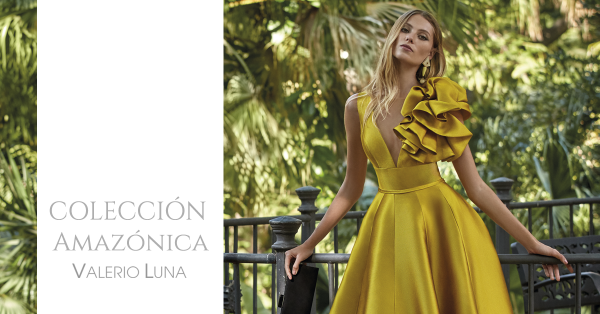 The days prior to the arrival of a new collection of wedding or cocktail dresses at our stores are always full of hope, nervousness and eagerness, because we want to be able to show you what's new and get your opinions.
That is what has happened in the last days of 2021 and the first days of this new year 2022, that we are premiering. Finally, the occasion wear models from the Amazonica Collection begin to arrive at Valerio Luna stores and authorized points of sale.
If the previous Atlantis collection of cocktail dresses reflected the romance between the moon and the sea, with designs that transmitted the undulating movements of the waves between silks, tulles and crepes, dressing our bridesmaids and guests with a range of colors that went from the bluish green of the sea water, to the intensity of the infinite red of the coral, on this occasion, we are convinced that we are going to surprise you.
With the new Amazonica Collection by Valerio Luna we move to the jungle and show you its wildest side with elegance and distinction.
With a collection entirely designed and manufactured in Spain, Valerio Luna creates designs inspired by the Amazon garden. The wide color palette of this new collection is full of symbols and offers us from blue and pink tones, to yellow and black.
The silhouettes are light and with an unmistakable style, and originality in the designs is once again the common tonic, offering us trouser dresses and flowing blouses that convey freshness and modernity. Designs made with chiffons, rhinestone fringes, organza and many details, that can be discovered in each of these unique pieces.
At the fashion shows held at Fuente Palmera de Boda and at the 16th Andalusian Fashion Week, we saw a preview of this new collection. In today's post, we have selected three very special dresses to show you a preview of what you will soon be able to choose to wear in that special and desired event, that is going to be held during 2022.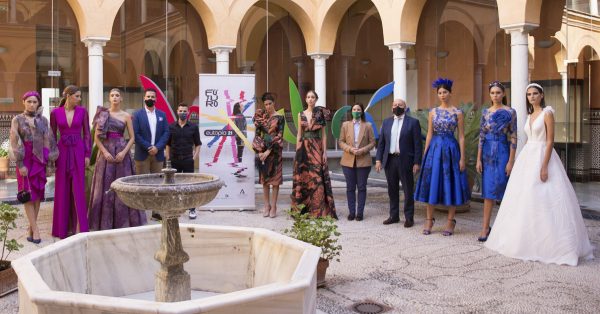 The first one is the Model VL 5212, an elegant long cocktail dress, ideal for bridesmaids and mothers of the brides, which exudes glamor thanks to its mermaid cut and its elaborate tulle bodice, embroidered with rhinestones. Its fitted bodice will enhance you thanks to its wide V-neckline, that balances the narrow shoulders, giving way to elegant French sleeves in lace. The aqua green crepe mermaid skirt flows to perfection.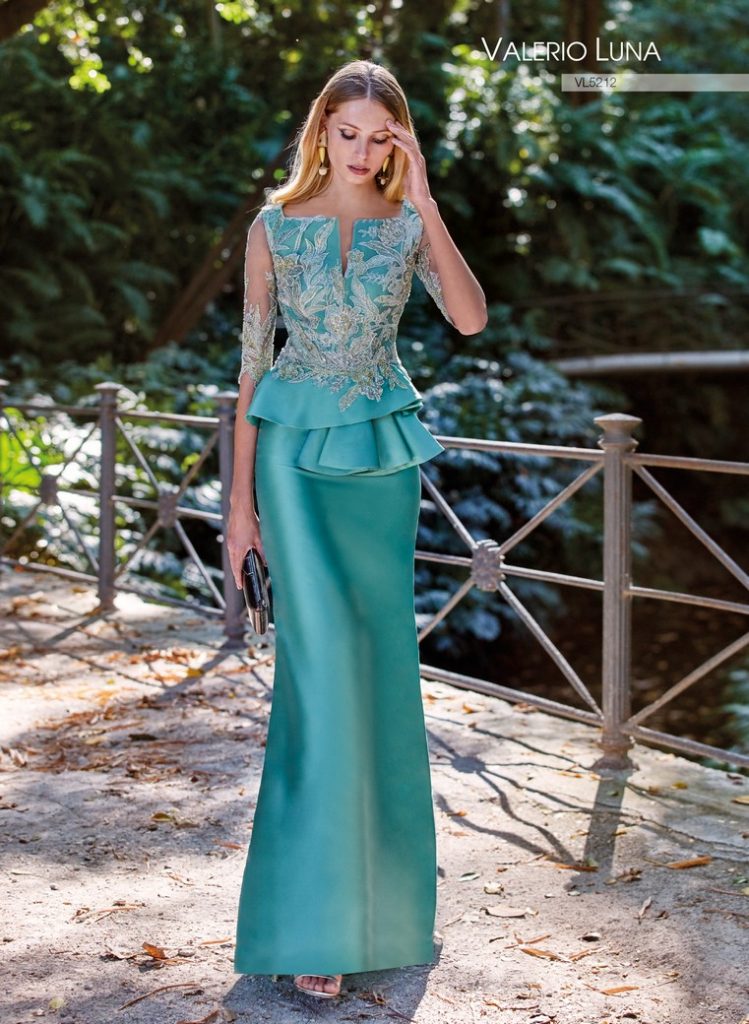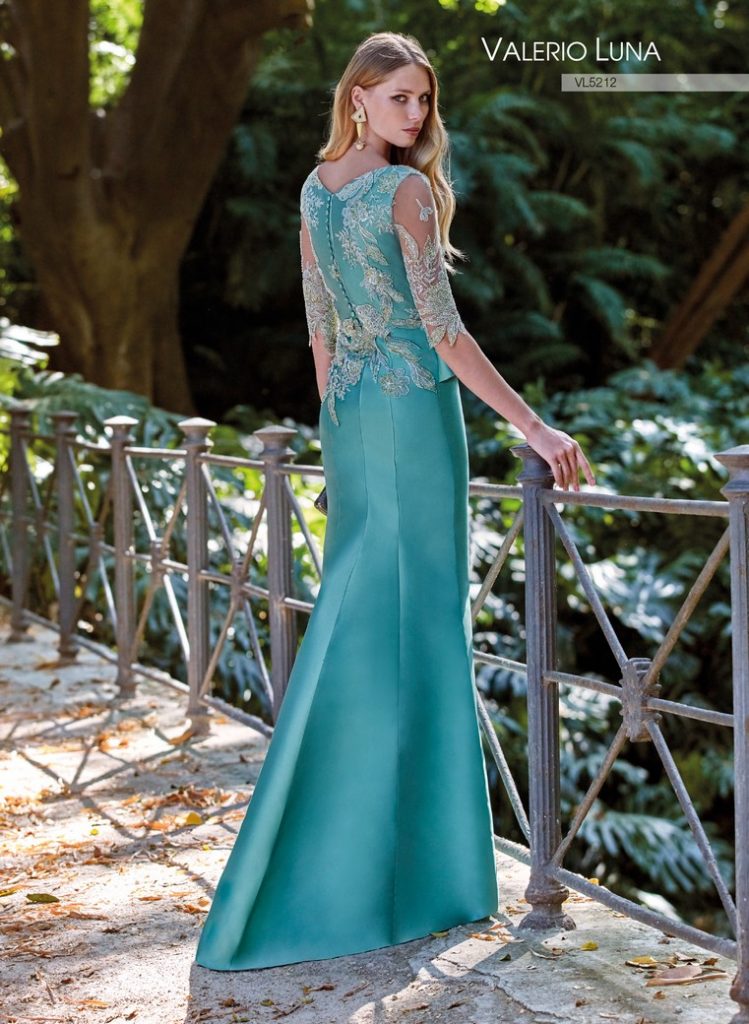 The Model VL 5211 is designed for mothers of the bride who opt for a design that combines elegance with a youthful touch, or sisters of the bride and groom who seek a spectacular look. The second design that we have chosen as a preview of the new Amazonica Collection is a long cocktail dress, made of silk piqué in a striking mustard color. It shows off a wide neckline in the front and a closed back. The criss-cross ruffles adornment, simulating a flower, draws attention, giving way to a wide flared skirt.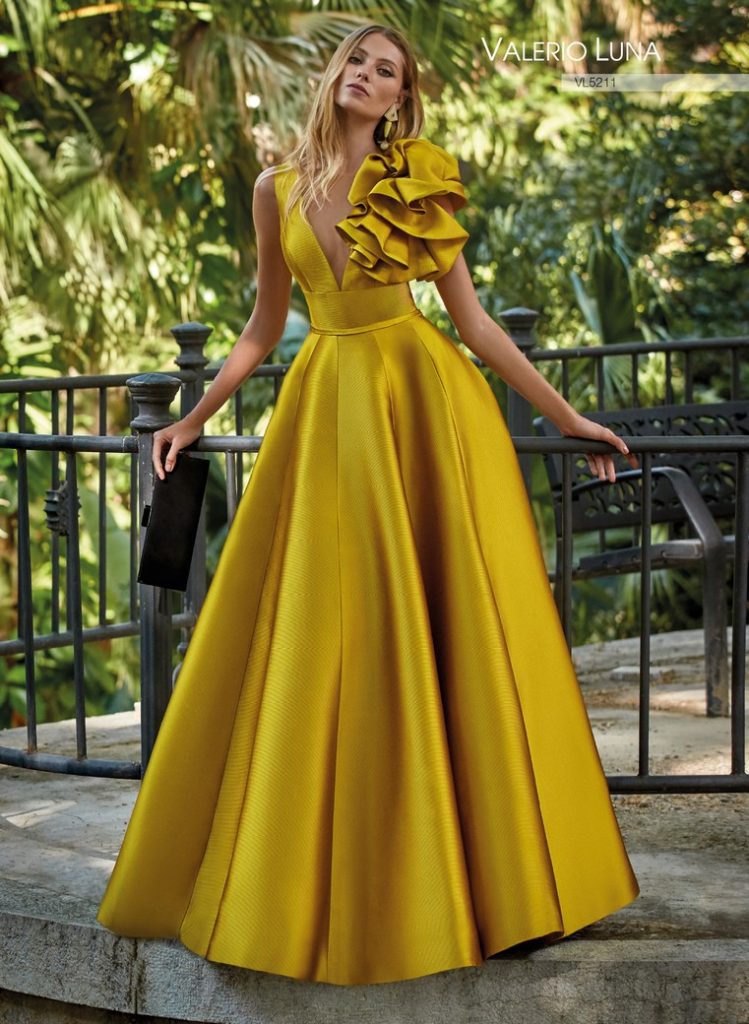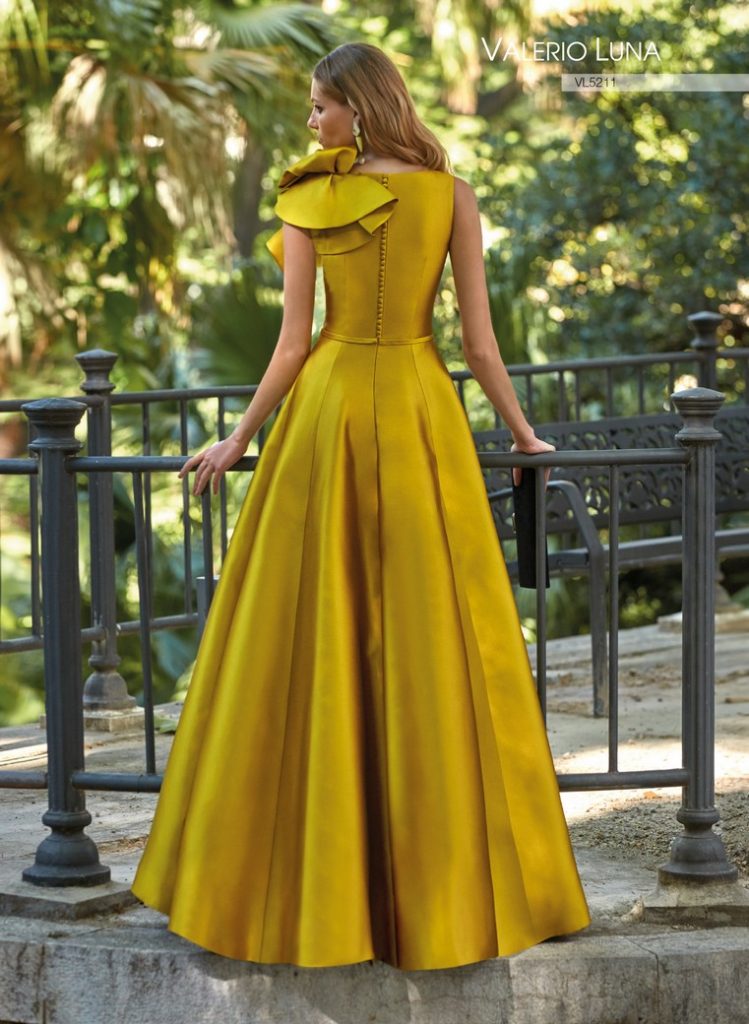 Finally, the Model VL 5213 is an elegant and sophisticated cocktail dress in piped line, made from silk piqué. With a wide V-neckline and dropped shoulders, adorned with embroidered crystal applications, it will enhance your feminine beauty thanks to the spectacular V-neckline and its belt. In addition, it complements perfectly with the jacket, made of the same fabric as the dress.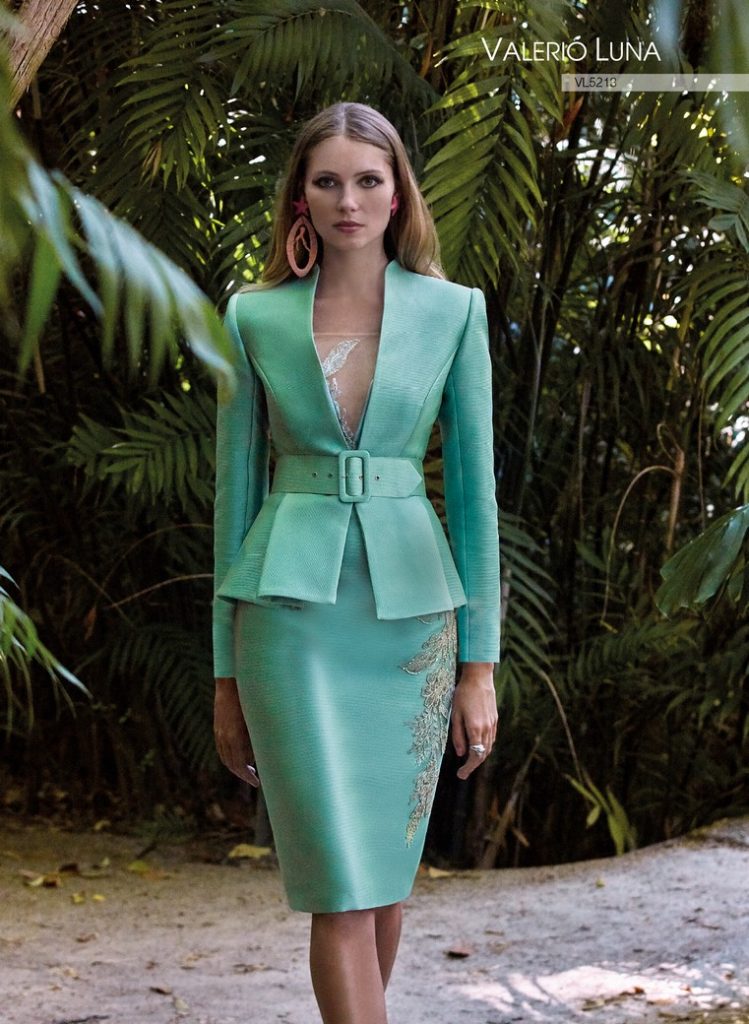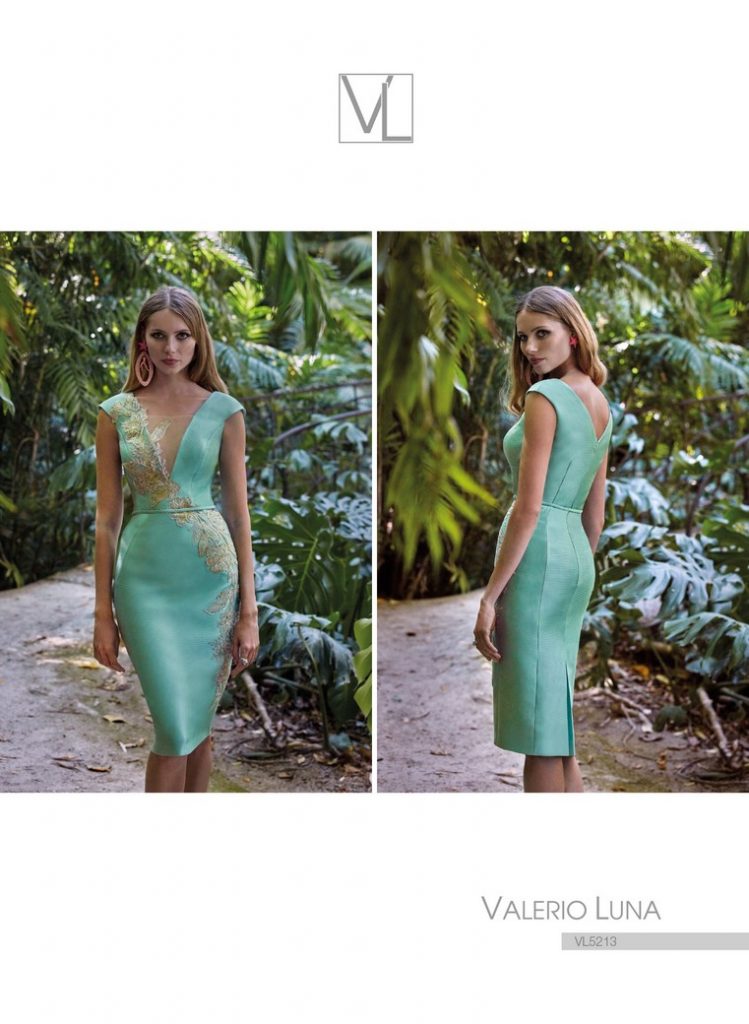 We would love to hear your opinion about the New Amazonica Occasion Wear Collection and the models that we show you. We also remind you that you can customize all our designs, to adapt them to your taste and style.