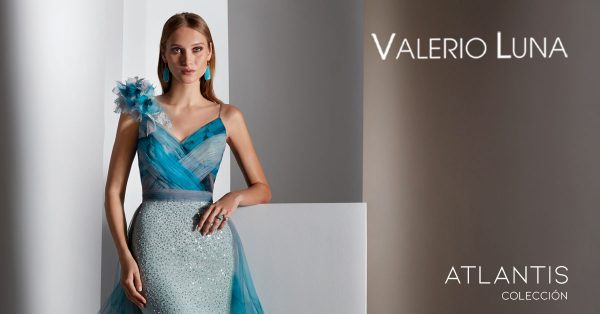 This collection of cocktail dresses is inspired by the romance between the moon and the sea. It allows Valerio Luna to create unique designs to dress women for those special occasions. Now, it is now available to you.
Through the cocktail dresses fitted to the female silhouette, the designer tries to enhance the richness of textures and shades of the seabed. Patterned, embroidered and iridescent fabrics in tight skirts and long falls play an essential role in achieving a very sensual mermaid look, that is reminiscent of those mythological sea creatures.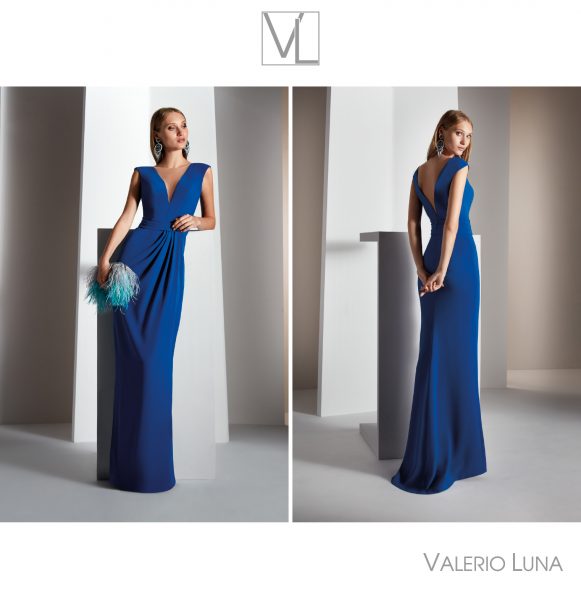 Their marked shoulders contrast with narrow waists, adorned with lined belts, that bring these glamorous designs to life. The range of colors goes from the bluish green of sea water to the intensity of the infinite red of coral, without forgetting our classic black and white.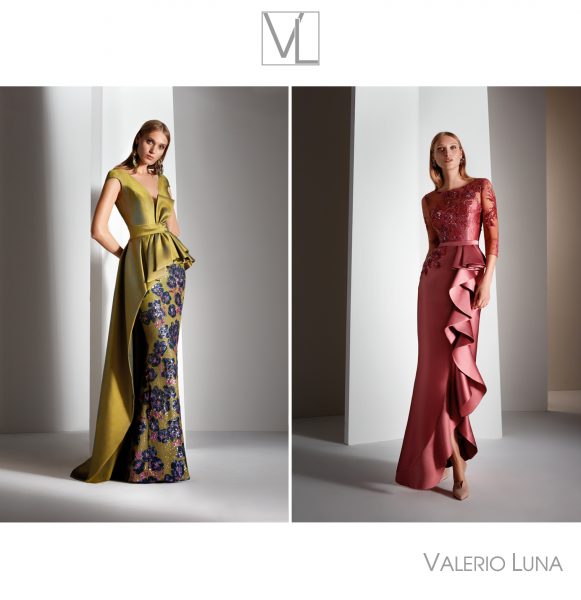 Cocktails dresses designed and manufactured in Spain that are already available in the Valerio Luna stores of the HigarNovias Group, and in authorized points of sale.
Ask for your safe appointment. We are looking forward to welcome you, to help you, to advise you and to make you feel a unique woman. Remember that we customize each design, to totally adapt it to your taste and to make sure that your cocktail dress is exclusive.
We are glad that more and more couples decide to go ahead with their wedding plans, and that they visit us to choose their dream wedding dress and their desired groom suit, as well as bridesmaids and guests. Loud applause for all of them.
We remind you of our Customer Service protocol to guarantee the safety of our clients and our team, by clicking here, and live the Higar experience totally calm.
Customer service telephone numbers:
HIGARNOVIAS
C/ Portales Nr. 4. Fuente Palmera
Phone 957 63 86 88
Whatsapp 673 329 646
info@higarnovias.com
VALERIO LUNA
BARCELONA 932 922 451
MADRID 672 220 576
MÁLAGA 952 213 833
VALENCIA 963 943 672