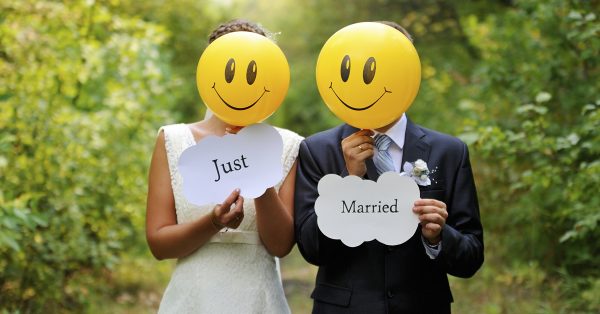 Celebrating a different wedding today is a challenge for the bride and groom. One of the most current trends is to organize an intimate and personalized wedding. And the creativity in this type of event is here to stay.
On such a special day for you, the bride and the groom, in which you are the protagonists, there is nothing more romantic than experiencing a unique wedding, that reflects your personality and where the guests are also protagonists.
You have to be guided by your own tastes, and include elements and ideas that have a special meaning, organizing a wedding that'll be full of surprises for the guests. In these details lays the difference to live a creative and original ceremony.
Ideally, when you send the invitations to announce your wedding, you should reveal what the style of your wedding will be like. To personalize it even more, you can include an illustration or a photo that shows your love.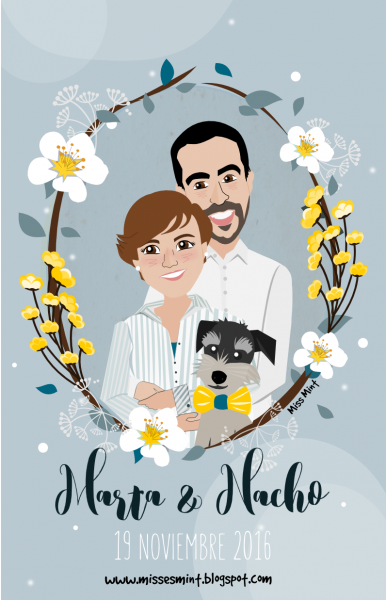 The decoration of the place of the ceremony and the celebration should reflect the thematic wedding that you have chosen: an Ibizan, Hawaiian, boho chic, rustic, vintage wedding, etc.
Another idea is to personalize the chairs of the bride and groom with the name, nickname, or with their favorite artist. Especially if the wedding is intimate; you should also personalize those of the guests. That way they will feel unique.
The welcome signs with a nice message, the giant letters with lights carrying your initials or the word "amor" or "love" are very attractive decorative details. An original idea is to make them yourself with wooden pallets, and adorn them with flowers.
Another detail is to create a special stamp for the wedding, composed of your names and the date, that matches the style of the wedding. It can be used in multiple places – from wedding invitations and personalized gifts to the paper bags of the candybar, and even on the wedding cake. You can ask to have that anagram stamped on you.
Opt for an original wedding ring holder, a glass or wooden box, in that special stuffed animal that you have since childhood, or in your lifelong jewelry box, for example.
If the memories of the wedding are made by you or include some feature of yours, they are more emotional and will be kept with love. Even more so, if you include the name of the person to whom it is addressed. It can be a CD with your favorite songs, cookies, personalized chocolates or candies, soaps or aromatic hand cream with your favorite essence, seeds of a plant with an inspiring message, etc.
To make a nice memory of the moments lived by your guests, an original idea is to place a wish tree, where they dedicate some sincere words to you. A fantastic idea would be to record an emotional video in which you, the bride and groom, thank your family and friends for living together this special day, and make way for the open bar.
And to have a fun time and capture those moments, organize a thematic photocall, providing the accessories with which to dress up, according to the chosen style.
Later, when you remember the wedding through photos and videos, they will bring you unforgettable memories. And it is so that the weddings that are different are never forgotten and are more easily remembered. All attendees will be eternally grateful for living unique moments. They will talk and remember your wedding for a long time. So we encourage you to organize a unique and personalized wedding.