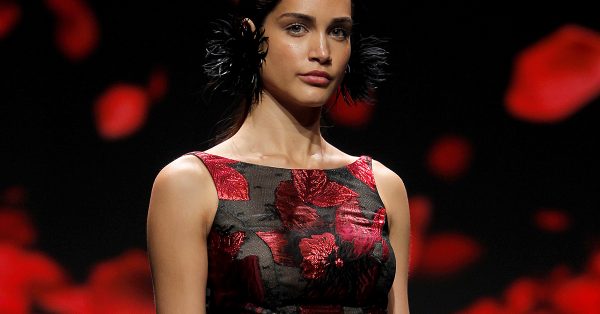 Autumn has arrived, and with it the change of colors in nature, in our daily life, and also in the clothes we wear.
Today we discover what are the trendy colors for this fall 2020. The Pantone Color Institute indicates that they are seasonal classics and full of personality. For us, they are also versatile and timeless colors, that stimulate creativity and are very functional as well.
At present, the potential client prefers tones that last over time, instead of opting for the transience of colors that are in fashion today, but not tomorrow. Hence, this fall's trendy colors will be a success.
We start with the Military Olive, a greenish tone, strong and unbreakable. It takes the color of olives, so it is a color associated with nature and freshness. It is one of the colors most linked to the idea of balance, serenity and calm, and to the spirituality as well.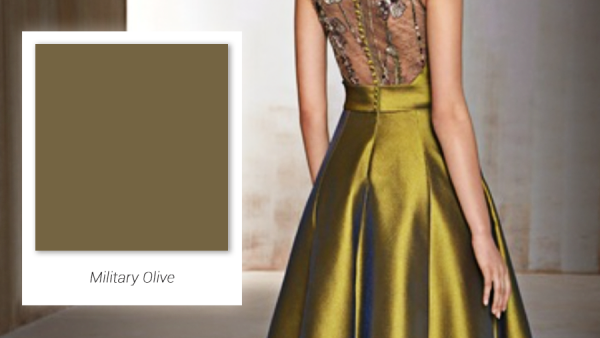 The MG3209 model from Manu García's Legacy cocktail collection will captivate you.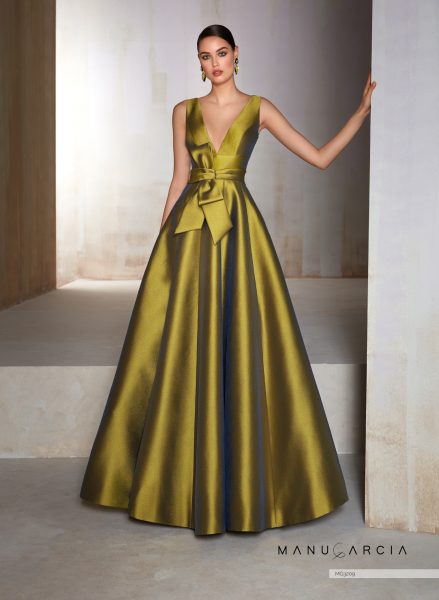 The Samba, or tile color with a touch of very feminine and sensual matte red that transmits optimism and energy, will be one of the most successful color bets of autumn.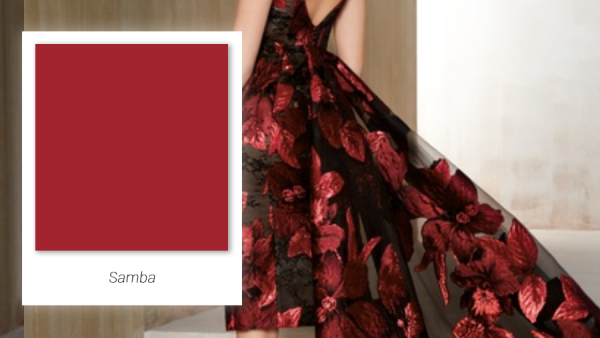 In the MG3205 model by Manu García, it combines perfectly with the elegance of black.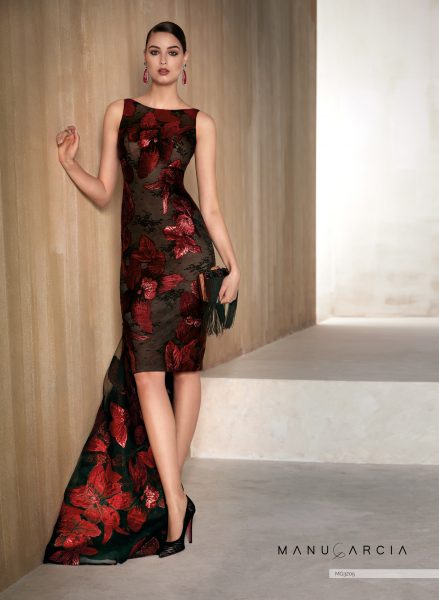 We continue with Celery, a daring and refreshing yellow-green shade. It is a somewhat rebellious and striking color, due to its acid green point.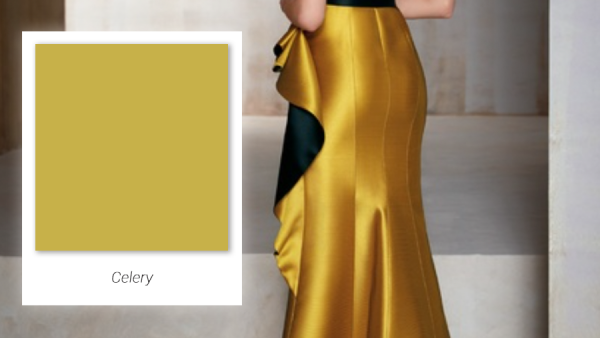 Here we present the spectacular MG3245 model from Manu García's Legacy collection.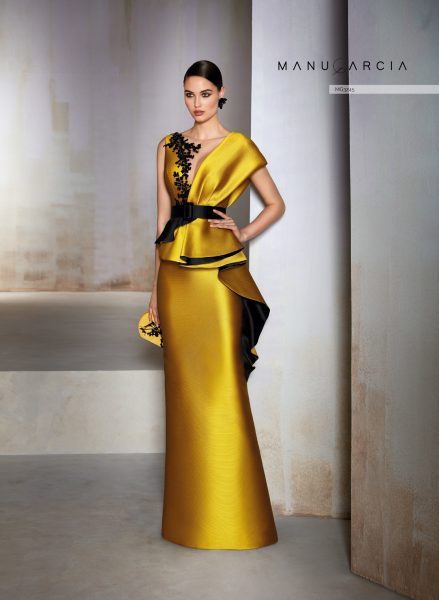 Bear in mind, that this year is the year of blue, according to Pantone. A tone that always exudes serenity, tranquility and confidence. Today we highlight True Blue, an elegant and evocative blue, very easy to combine and one that always feels good.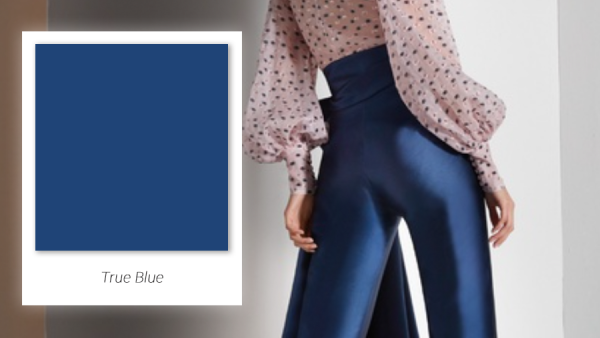 We propose the VL5135 model from Valerio Luna's Atlantis collection. It is a trouser party suit in this tone, combined with a very flattering light pink.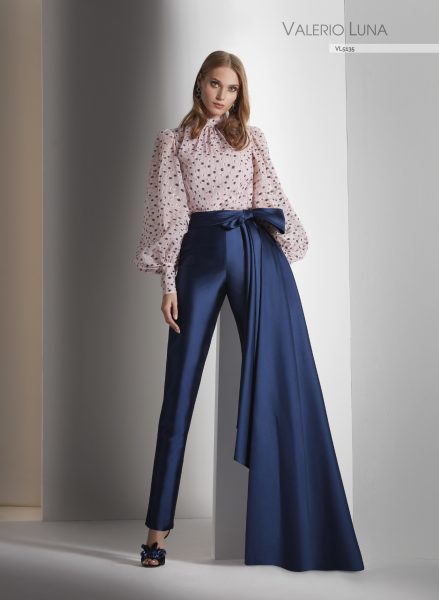 We finish this tour of the trendy autumn colors with an Ultramarine Green. An intense green tone with a point of blue, it is autumnal and very comforting. A color that breathes nature and transmits confidence.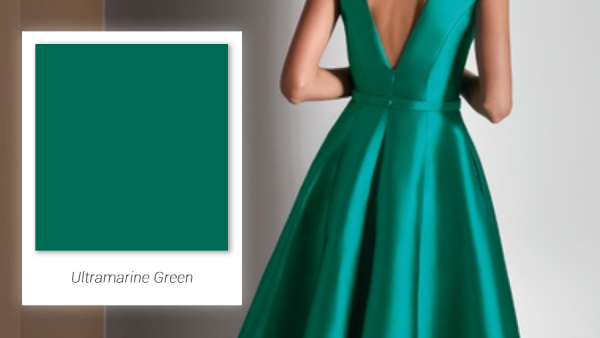 Valerio Luna's VL5109 model will surprise you not only for its color, but also for its design and handcrafted details, like every cocktail dress made by the HigarNovias Group.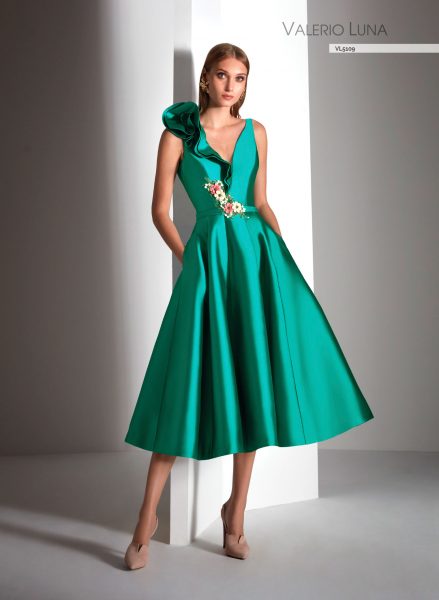 Remember that these fully customizable cocktail dresses are already available in our HigarNovias stores and authorized points of sale. Don't wait any longer, and ask for your appointment.
Customer service telephone numbers
HIGARNOVIAS
C/ Portales Nr 4. Fuente Palmera
Phone 957 63 86 88
Whatsapp 673 329 646
info@higarnovias.com
MANU GARCÍA
BARCELONA 932 922 451
MADRID 91 366 28 80
OVIEDO 98 523 17 20
VALENCIA 963 529 706
VALERIO LUNA
BARCELONA 932 922 451
MADRID 672 220 576
MÁLAGA 952 213 833
VALENCIA 963 943 672