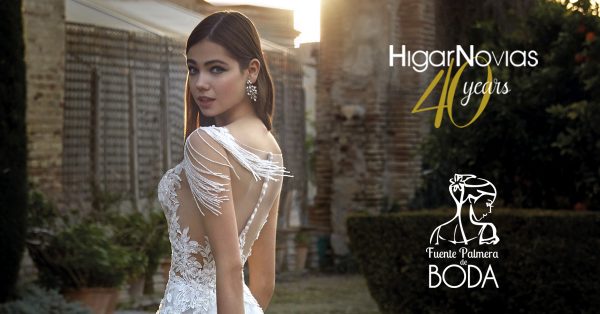 With the arrival of autumn, the HigarNovias Group is preparing to attend one of the most important fairs of the bridal sector in Andalusia.
In a different and no less special year, Fuente Palmera de Boda also opens to digital. Once again, we will take the opportunity to present the bride, groom, party and Communion collections with which we want to "make your dreams come true", as the slogan of the fair says.
We are waiting for you in our store from October 1st to 4th at Fuente Palmera, so that you and your partner can choose the looks with which you will say "yes, I do." In this edition, to offer you a safe appointment, it is essential to request an appointment at 957 63 86 88 or via WhatsApp at 673 329 646. In this way, we make sure to dedicate all the time necessary for you to try on and choose your wedding dress or groom suit, complying with the security protocols that we have established.
And of course, this year there will also be a catwalk show to present the new collections with the designs that will captivate you. It will take place next Thursday, October 1st at 16:00 on the YouTube channel of the fair. Do not miss it, because Fuente Palmera de Boda reinvents itself, so that you would be able to enjoy it in every way. It will be a digital gateway, and you can follow it from any mobile device.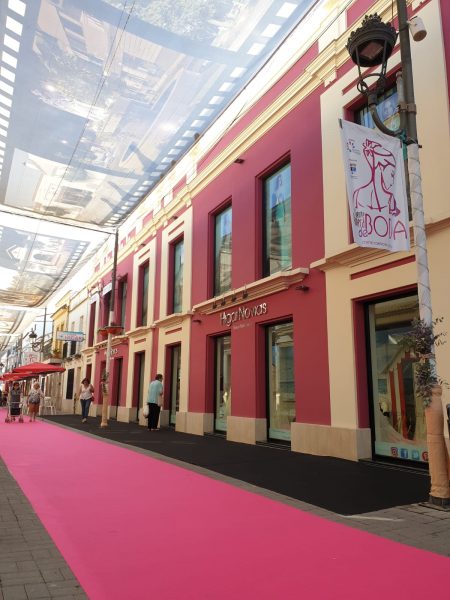 This year, in the HigarNovias Group we celebrate our 40th anniversary, and with the new collections we want to reflect the current moment in which our company finds itself, highlighting the elegance, sophistication and know how of all these years of hard work and dedication. We are looking forward to present in our homeland the designs of Manu García and Valerio Luna, and the groom and Communion suits that will be a trend in 2021. We also have prepared promotions and special discounts, with the occasion of Fuente Palmera de Boda.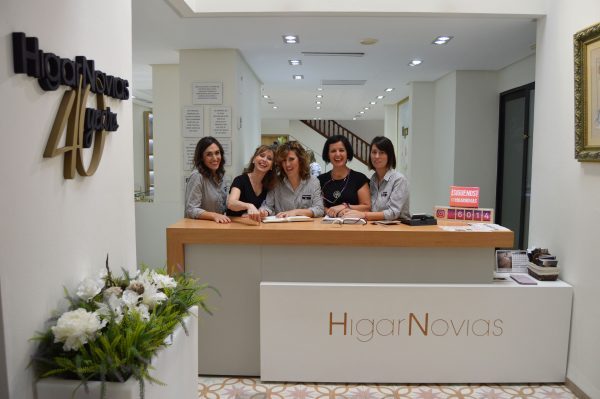 Remember to make your appointment in advance on these days. Discover all the news of the new collections in a completely safe visit with all the security and sanitary measures required by the law, enjoy the discounts that we have prepared for you and live the HigarNovias experience with us.
Photos taken at the XII edition of Fuente Palmera de Boda in 2019
Customer service telephone numbers
HIGARNOVIAS
C/ Portales 4. Fuente Palmera
Phone 957 63 86 88
Whatsapp 673 329 646
info@higarnovias.com