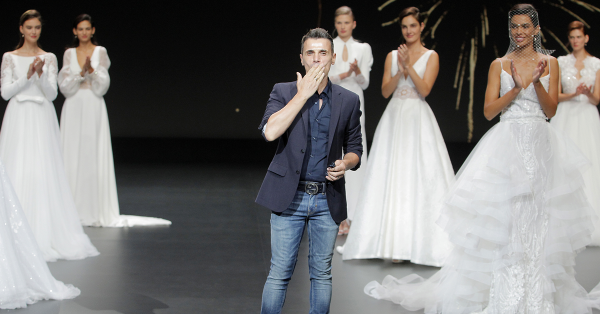 This week we have experienced very intense moments, due to our participation in the international Valmont Barcelona Bridal Fashion Week 2020 catwalk, with which we have celebrated our 40th anniversary.
Last Monday, September 21, we held a very special fashion show in which the HigarNovias Group presented the Legacy collection, with which "we pay tribute to our most emblematic patterns and take them to the present moment", according to Antonio Vázquez, the creative director.
A spectacular installation made up of a 27-meter-long by 7-meter-high screen along with a 350-square-meter stage, created ex-process by Fura dels Baus for the VBBFW20, has been the scene for the catwalk, in which we have paraded with a selection of bridal and occasion wear designs by  Manu García and Valerio Luna.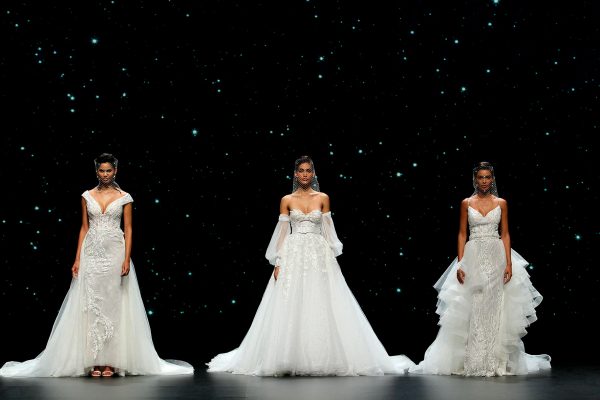 In the Legacy bridal collection we present mermaid and princess silhouette dresses renewed with embroidered details, that cover the shoulders and waist in designs made with flowing tulles, glitter, crepes and lace, in which predominate textural contrasts and embossed applications .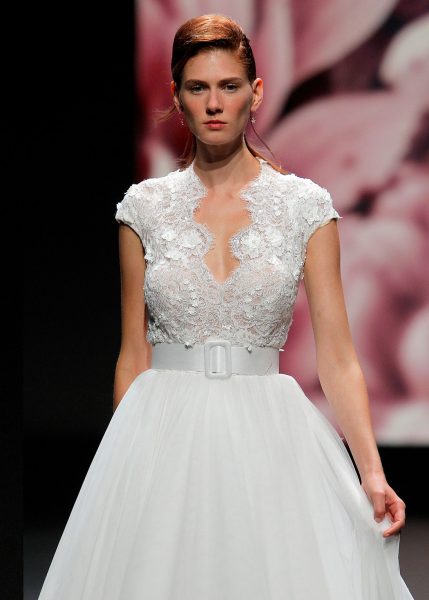 The occasion wear collection is loaded with floral prints that are reborn in sober fabrics such as mikado and sheer fabrics such as organza. Paillettes, rhinestones and feathers coexist in harmony in this new collection.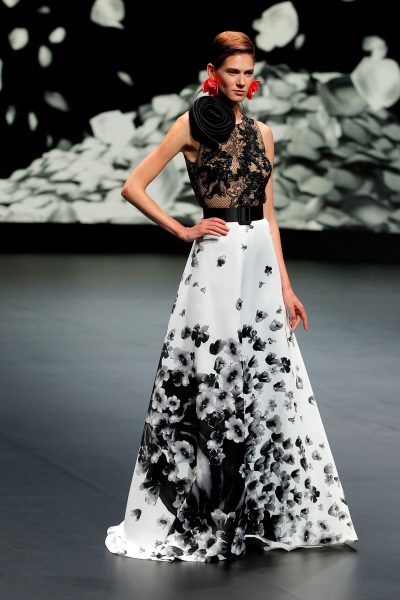 With the Legacy collection we reflect the current moment of the HigarNovias Group, paying tribute to all the effort throughout these 40 years. Despite globalization we continue to manufacture in Spain, because we are a company of traditions and craftsmanship, in which designs are created and adapted to the individual taste of each woman.
One of the most important characteristics of the HigarNovias Group collections is the customization of wedding and cocktail dresses, which requires the ability to modify patterns in a short space of time. This is only possible if the entire process is carried out in the company's own workshops. Furthermore, on a commercial level we believe in the added value that the brand "Made in Spain" brings us.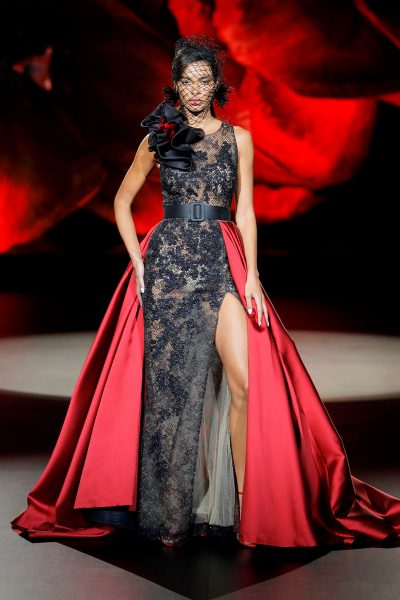 Presenting the collection at the Valmont Barcelona Bridal Fashion Week has been a great challenge, but on our 40th anniversary we had to be present at the world's most important fair in the bridal sector. Above all, in a year as atypical as it is important, in which the VBBFW adopts a new dimension by opening up to the digital world, to reach all the protagonists of the bridal fashion sector in any part of the world and in any situation.
It has been a unique experience with which we hope to reach that woman in love with fashion, who seeks to be different and appreciates the quality of fabrics, craftsmanship and customization both in treatment and in the modification of designs.