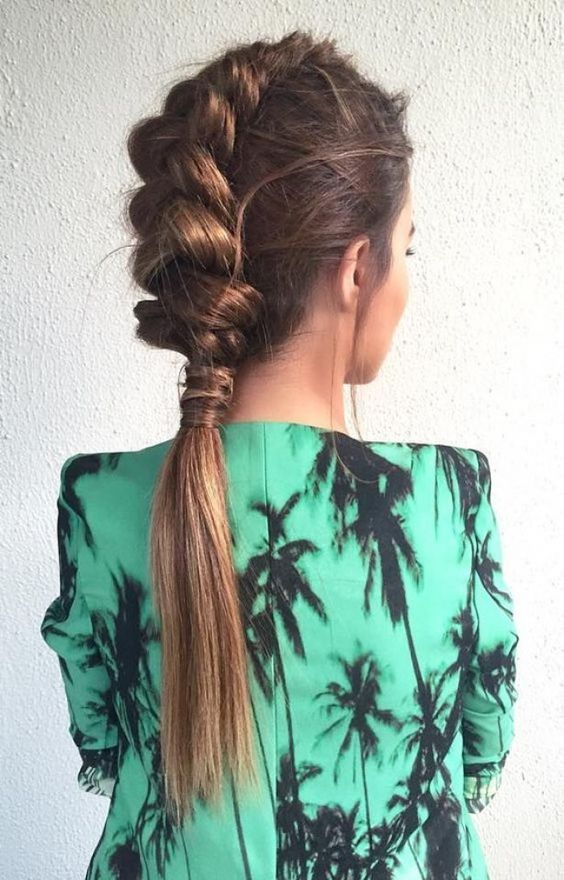 The girls are aware that with a well-worked hairstyle, that favors us to the face and that does not make us look older we have a high percentage of work done, of course, this coupled with a makeup not necessarily very sophisticated, but we should leave a beautiful skin and highlight our features, we will be ready for any event, we will only need to dress
We must pay attention and give importance to the hairstyle, whether we are the bride or the guest at a wedding. We all know what suits us and how we are more comfortable, in the case of being a guest, if you are not willing to go to the hairdresser, it is not a problem, yes, you have read well, even if you are not very crafty with your hair, when you see the tutorials that we show you, you will be able to at home, without spending a euro, you get a haircut and you show it at the wedding.
When you have combed your hair, you know that if you attend a wedding tomorrow, you should not make up in excess, if you like to load your eyes with shadows, use a lipstick in a very subtle pink tone to counteract, otherwise, you can make up your eyes with a shadow in nude tones, mascara and, in this case, use the lipstick you prefer, it does not matter that you choose a very dark tone but it must always be balanced. If the wedding is afternoon, you have more freedom for makeup but you always have to be you, without disguising yourself.
We have compiled seven hairstyling tutorials from the web, you have hairstyles collected and loose hair, we hope you like them and they serve you.
(more…)