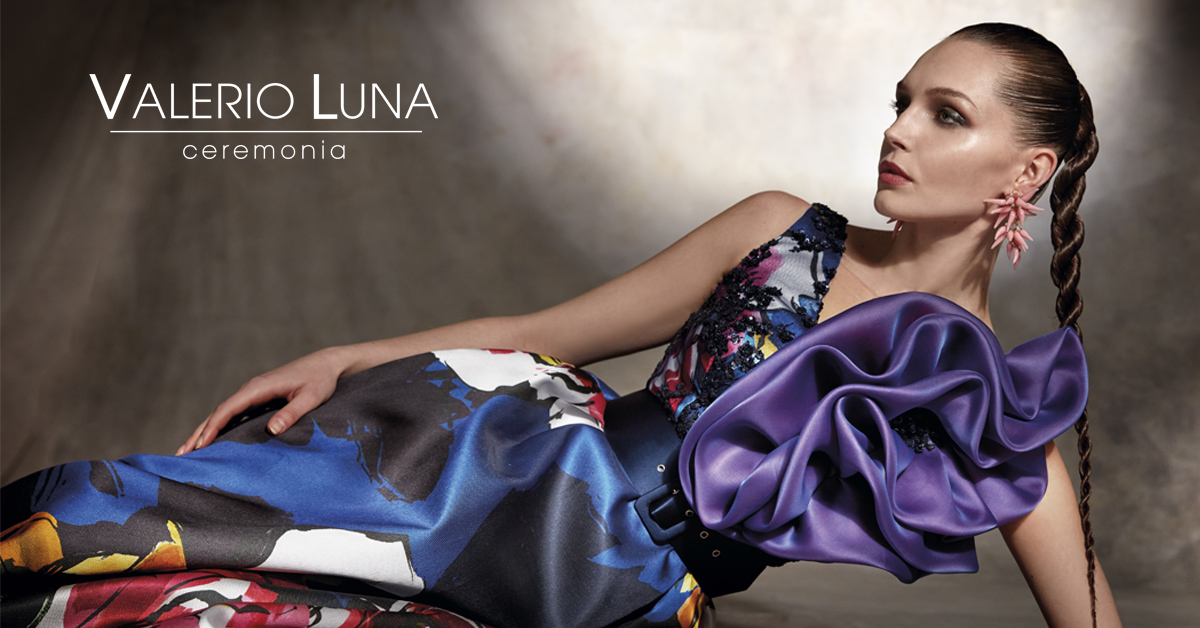 Two-tone or smooth-shape dresses are always a safe bet for any type of event. They are preferred choice of simple and discreet women, always radiant. But there are also a little more daring women, who prefer to take risks with original prints and bright colors, when it comes to wearing their ideal cocktail dress.
Floral or asymmetrical details, maxi belts, innovative and unusual prints… Without a doubt, designs that we are not used to seeing, but when we do, we end up falling completely in love with.
Therefore, if you are a modern, stylish woman, who seeks to escape the typical cocktail dresses, here we bring you some alternatives in original prints, that come to captivate in all celebrations.
If your thing is stunning dresses and being the center of attention, the Model VL5309 is what you are looking for. With its playful piqué print and flared skirt, with pleats at the waist, you'll exude romance and power with every step. Dare to wear this spectacular look on that important day.
Is the event in spring, and you are looking for something livelier and more colorful? You have found it! The Model VL5332 is for you. A vibrant, modern, and original design, that will exalt your figure with a false long jumpsuit, made of printed chiffon and crepe satin. An ideal cocktail dress for any event, thanks to its open back and the detail of the bow on the neck.
Likewise, for women looking for a special touch, to dazzle at that special event, the VL5305 Model will be ideal. Let yourself be seduced by this design, with a tight-fitting bodice, made of piqué and with a V-neckline, embellished with organza ruffles.
With an incredible black & white floral print and a spectacular ornament on the shoulder, this is our Model VL5335. It is a couture dress, made of embroidered tulle and organza jacquard, with a romantic V-neckline bodice. In this fantastic look we especially highlight its wide polka dot bow and piqué belt.
Surely, with all these perfect guest dresses you have been fascinated. We are also. For this reason, we remind you that at HigarNovias your dreams come true. Make an appointment in our store, so that all of them are fulfilled!
HIGARNOVIAS
www.higarnovias.com/es
C/ Portales núm. 4. Fuente Palmera
Tfno 957 63 86 88
Whatsapp 673 329 646
info@higarnovias.com
VALERIO LUNA
www.valerioluna.es
BARCELONA 932 922 451
MADRID 672 220 576
MÁLAGA 952 213 833
VALENCIA 963 943 672