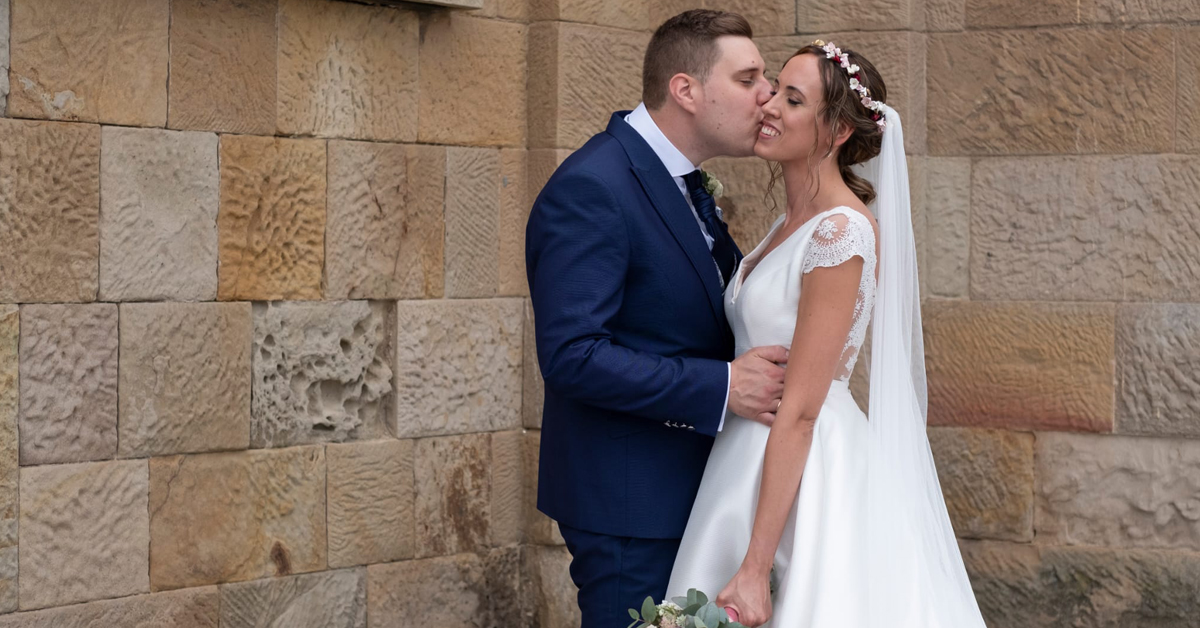 We moved to Gijón to rescue a magical June 18th, marked by love. Two young persons, Claudia and Álex said "yes, I do" between sighs to heaven, surrounded by their family and friends, and putting the finishing touch to a 10-year relationship, marked by learning, evolution, and growth as a couple, since they were teenagers.
The love story between Álex and Claudia is one of those that everyone dreams of at some point. A first love from adolescence, one of those that arrive without warning and who, between summer and summer, says goodbye, ended up becoming, in this case, a lasting and unique love. Therefore, the natural thing was to culminate it as magically as the beginning: with a dream wedding, intimate and in Asturian lands.
This date, already marked and highlighted in the calendars and agendas of the couple, started first thing in the morning, with a calm Claudia ready to enjoy the wedding preparations and take the day easy.
«Our wedding was at 12:00, so I had to get up early. Contrary to what I thought, the previous night I rested very well. I really enjoyed the hair and makeup moment, and I was very calm and happy. I looked at my dress and couldn't wait to put it on now", says Claudia, remembering that wonderful day again.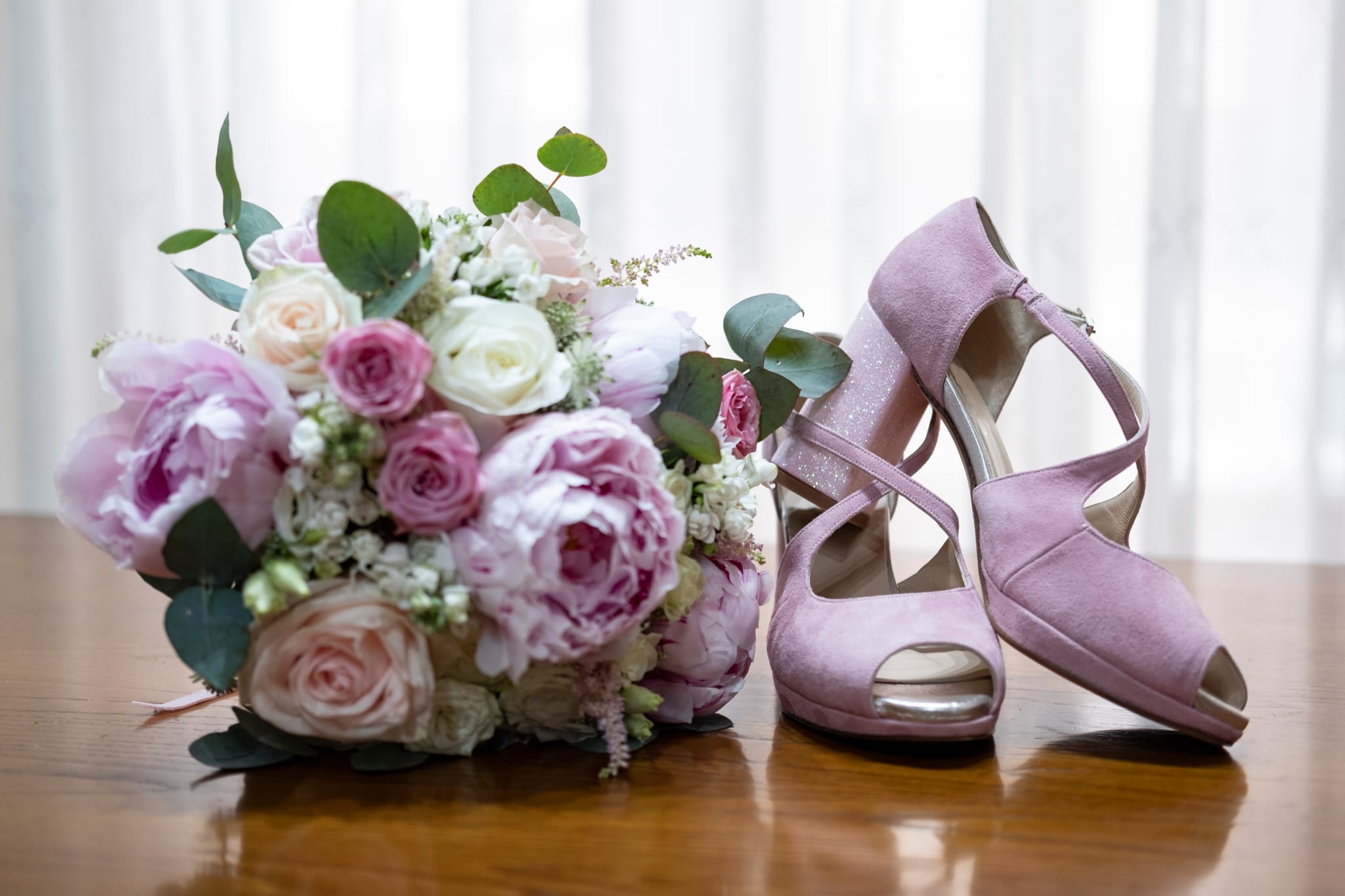 Relaxed and happy. This is how Claudia began this incredible adventure, that was her wedding. Although she remained calm and always had nerves of steel, the northern climate was still a small inconvenience. "I was only worried about one thing, and that was to look at the sky and that the dreaded rain would take the center stage," she sincerely admits.
However, the concern of our bride did not take long to appear. Oh yes. "The previous nerves showed up at the last minute, due to some setback related to the preparations for the wedding," admits Claudia, also adding, amused, that "it was not normal to be as calm as I was, you had to give it some emotion!"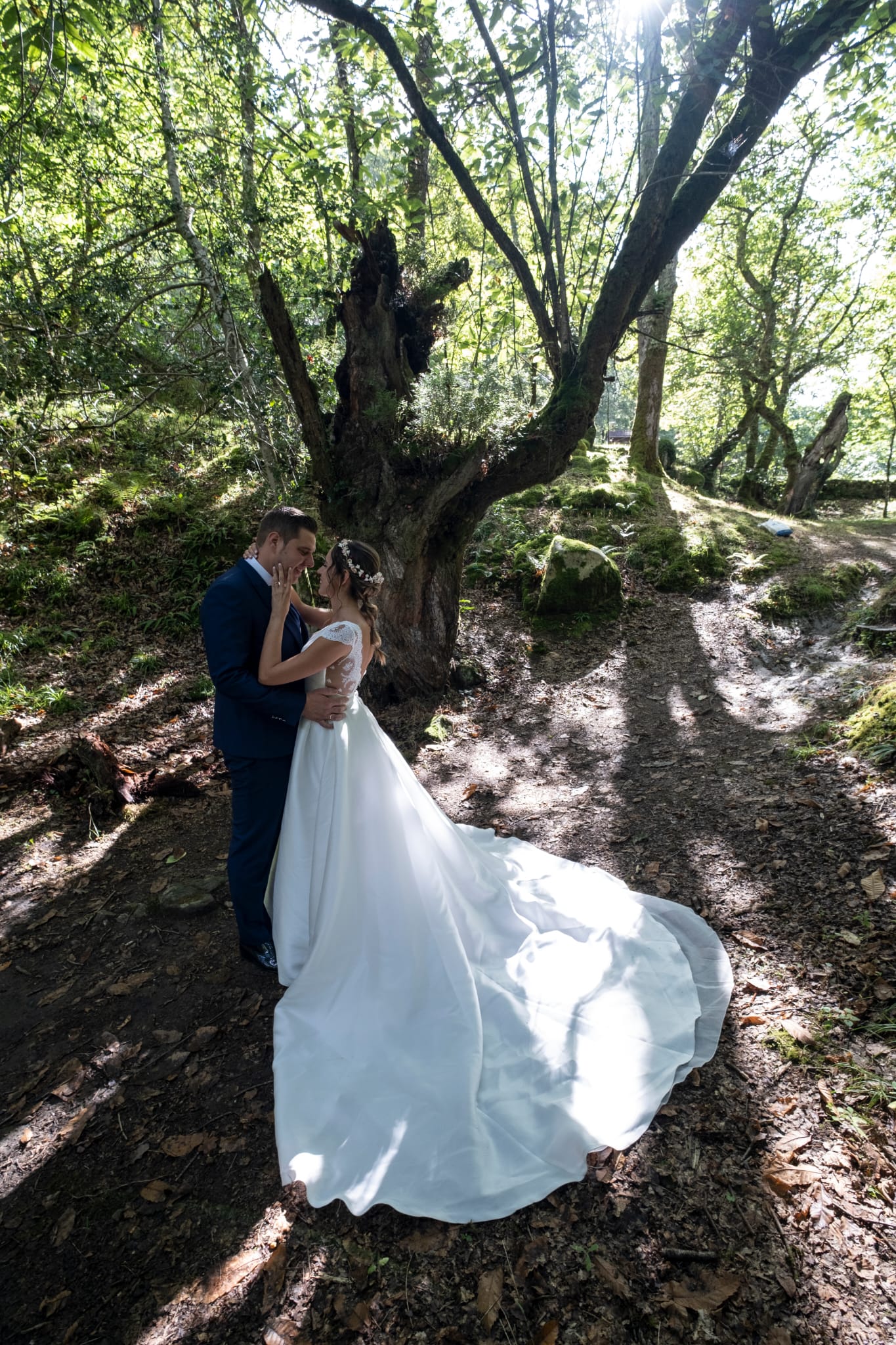 Finally, with nerves and without them, everything was worked out and went according to the plan. «We went out to the Church and there he was, together with all our family and friends. The long-awaited moment had finally arrived." Because it was longed for, and a lot, and it was worth it, without a doubt.
"Everything went perfectly, and we could not enjoy our beautiful wedding more. It was a wonderful and unrepeatable day", comments Claudia excitedly, highlighting, above all, the emotional and special nature of her engagement with Álex.
"If I must highlight something about our relationship, it would be having grown and evolved together. We started at 16 and 18 years old, and we got married after 10 years of relationship. Quite an adventure together."
A day that will always be remembered with joy and nostalgia, that June 18th, 2022, on which one of the main protagonists, of course, was her wedding dress. A spectacular design, customized by herself, for which Claudia decided to combine four Manu García dresses: the skirt of the Pisa Model, the neckline of the Oasis Model, the sleeves of the Regaliz Model and the jewel in the crown: the incredible open back with which she looked radiant.
At that very special moment of choosing the dress, which she finally found in our store in Oviedo, she was accompanied only by her mother. "I knew that she was the person who was going to advise me best, both when choosing the dress and for subsequent fittings, because of her sewing knowledge," says our happy bride.
"I had an approximate idea of what I wanted. I spent many months looking at dresses from different brands, but I couldn't find any that I completely liked. I discovered that at Manu García I could combine different dresses, so I made an appointment," Claudia declares, assuring that, after trying on a total of eight dresses, she decided to keep what she liked best about each of them, which was her initial idea.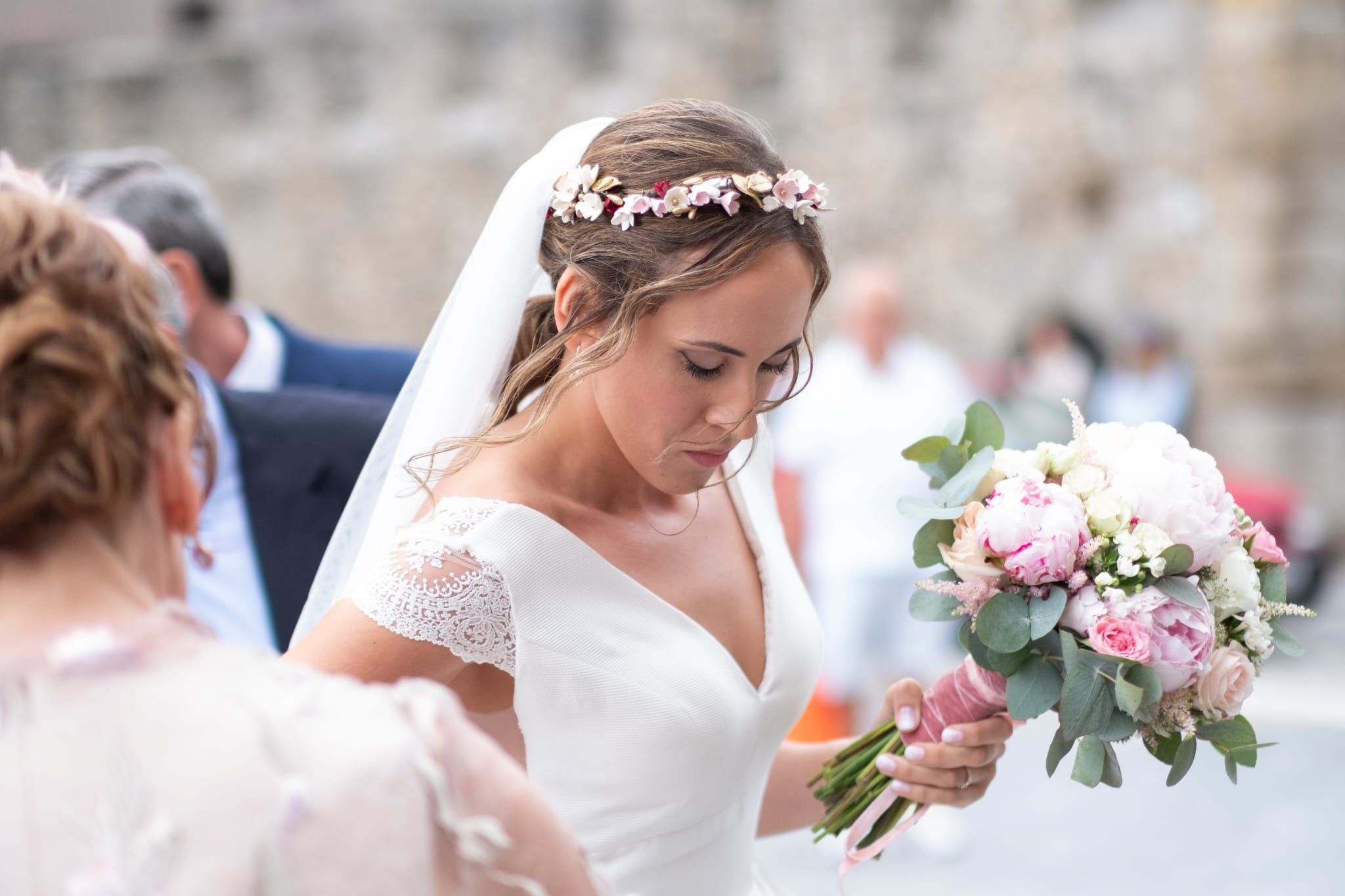 Undoubtedly, an ideal choice, with which Claudia created the dress of her dreams. A special, unique, and personal model, with which she shone with her own light and captured all the eyes. An emotional day that, against all odds, turned out to be wonderful and sunny, worthy of this celebration. Congratulations to the happy couple, Claudia and Álex. May this be the beginning of that other adventure, that you started 10 years ago.
Fotographer: Dither Pro (@ditherpro)
Place: Restaurant Pena Mea (@restaurante_penamea)
Hairdress: Raquel Hevia (@peluqueriaraquelhevia)
Make Up Artist: Laura Gesto (@laura_gesto)