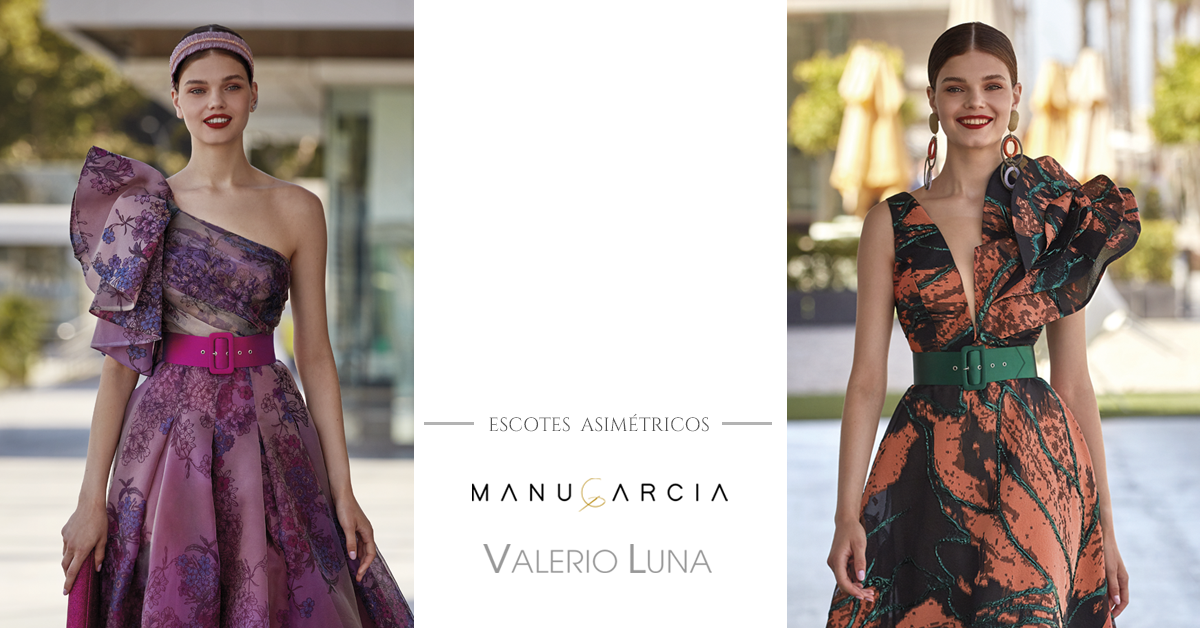 A very current trend in cocktail dresses, to be the perfect and most original guest of the event, is to wear asymmetrical necklines. Those are the looks that are as sensual as they are flattering. They make a difference, and that is why they are so popular.
In today's blog post we show you some of our asymmetric, modern, and elegant cocktail dresses that you will love, and that are ideal for summer events.
What the 4 designs that we bring you have in common, is that they are long cocktail dresses, perfect if you are a very special guest, looking for a model with which to surprise, because you are a family member, who is very close to the bride and the groom.
Thus, the Model MG3316 from the Brisa collection by Manu García is an evasé-style cocktail dress, made of brocaded organza, very silky and soft to the touch, an original design for any summer event. Its asymmetrical necklines, with the large floral decoration on one of the shoulders, are the perfect combination. Its waist is finished off with a striking belt in a forest green tone, that will enhance your silhouette. A wonderful design, with which you will not go unnoticed.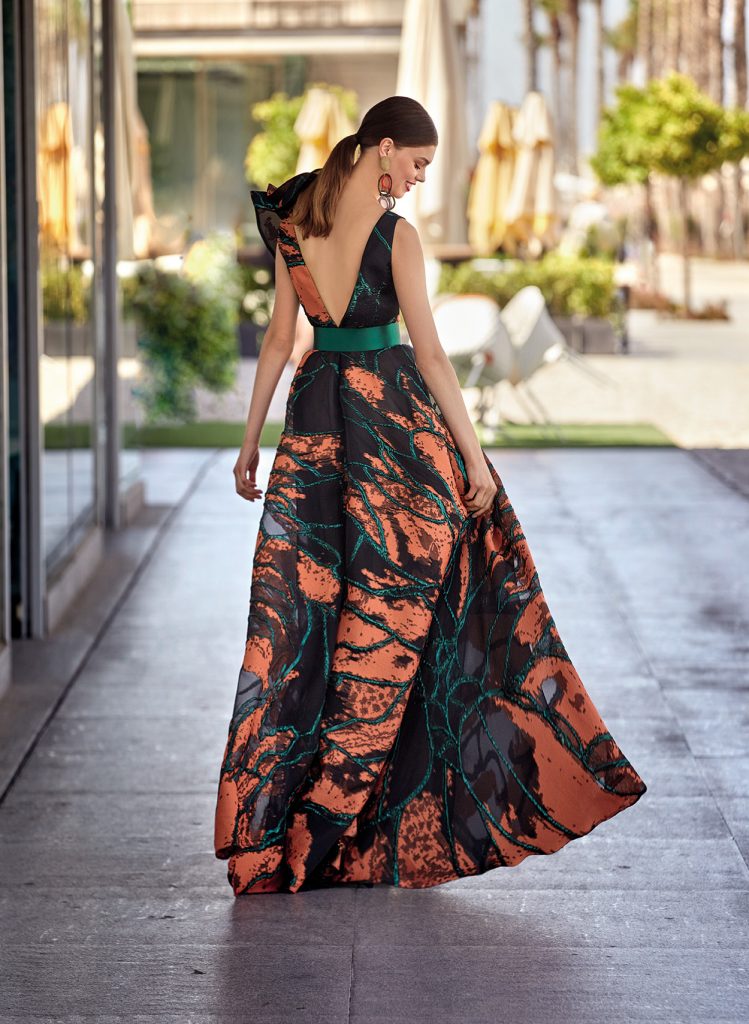 The Model MG3303, from the Brisa collection by Manu García, is a spectacular guest dress, with a delicate floral print in dahlia colour. It is totally up to date, as we've told you in the Dahlia party dresses entry, "the colour trends for this spring-summer".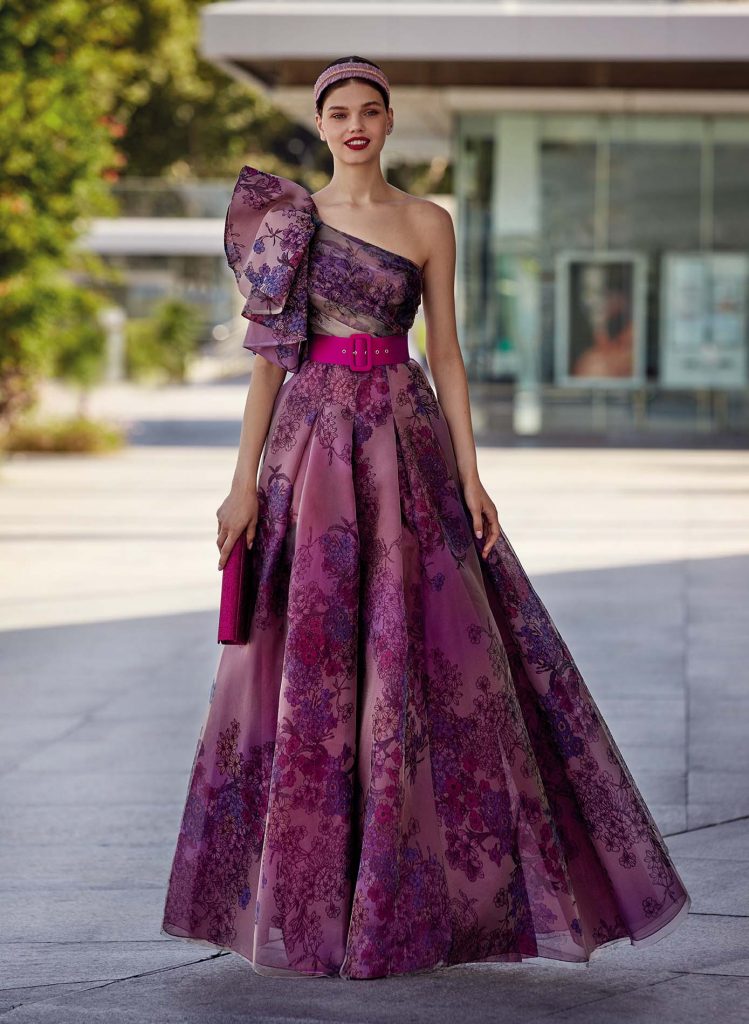 The spectacular skirt with volume of this design will make your visit to any place unique and will attract all the eyes. With an asymmetrical neckline, made of printed organza and fitted at the waist with a belt, it is the ideal design to be the most feminine guest at a spring or summer wedding.
The Model MG3219, from the Manu García Legacy collection, is an ideal mother of a bride dress, for that woman who will take her child to the altar, made of crepe with a mermaid skirt and French sleeves. With a striking colour and a high, asymmetrical V-neckline, the protagonist of this design is the matching organza flower, that adorns one shoulder. No doubt, very flattering model that will surprise you.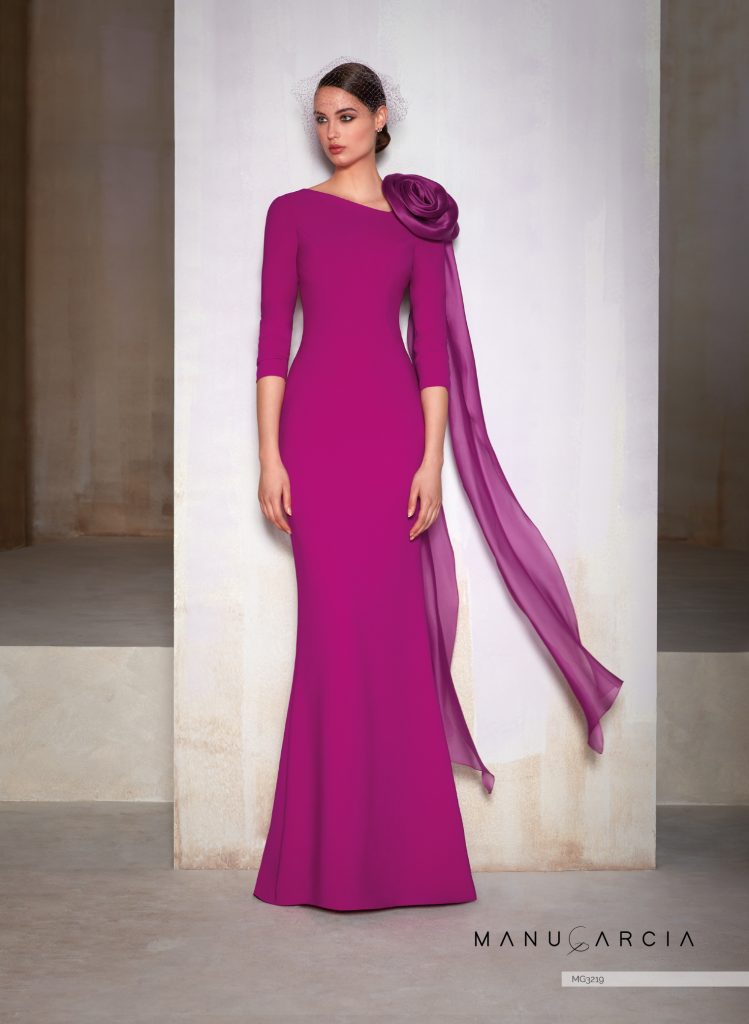 And to finish, we highlight the Model VL5125 from the Atlantis collection by Valerio Luna. A long cocktail dress, in which simplicity is present in its mermaid cut and original, asymmetrical bateau neckline. You will be captivated by the delicate draping towards one of the sides of the dress, which ends with a touch of beading, from where emerges a cascade of ruffles. You will radiate sophistication with this design.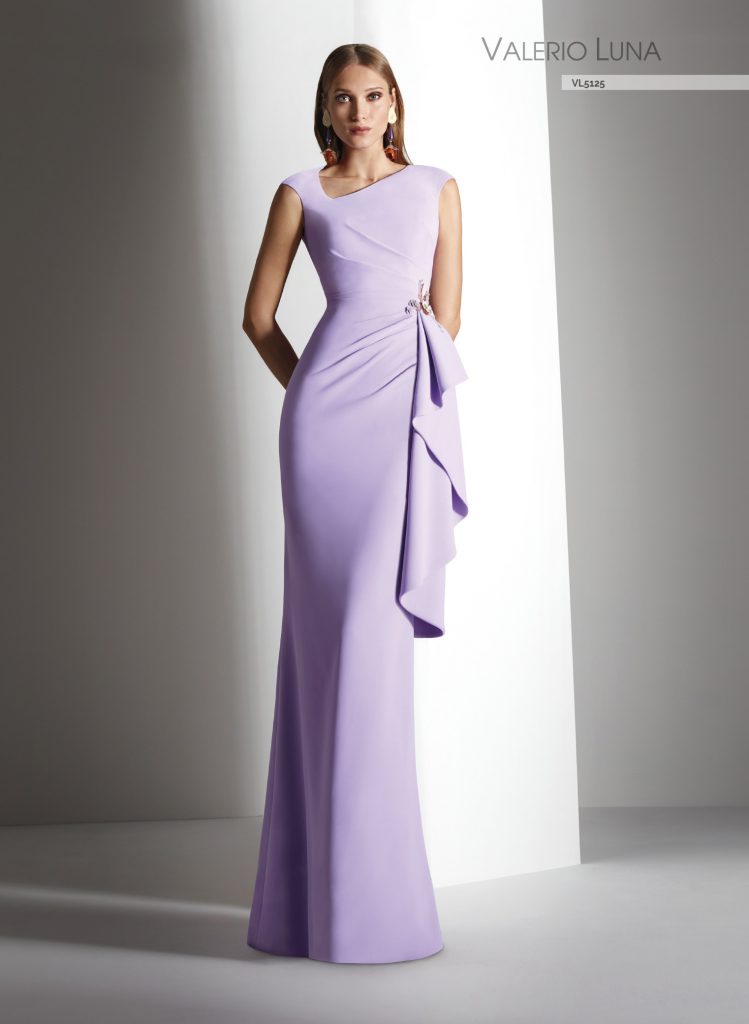 Have our asymmetrical cocktail dresses surprised you? Would you like to try them on? Ask us for your appointment in one of our stores.