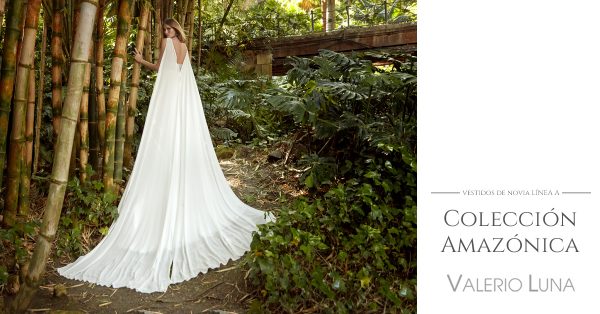 The contemporary bride is a woman with personality, who dresses to please herself, with dresses in which she feels comfortable and very sensual. Along these lines is the new collection by Valerio Luna, Amazónica, with which the brand has opted for elegant wedding dresses, with sensual touch and that adapt perfectly to the female figure.
Among the models in the Amazonica Collection, there is a selection of dresses with A-line skirts, with fitted waists and a soft fall, that give the dress a boho air, but without becoming too vaporous.
If you are looking for a dress, that makes you feel like the unique and sensual woman that you are, here we show you three models from the new Amazónica collection by Valerio Luna, with amazing necklines, dreamy backs and skirts to highlight your silhouette.
We start with the Edel model, a wedding dress that stands out for its simplicity and marked boho-chic style. Made of off-white georgette chiffon, it shows off a perfect V-neckline with front lace and finished at the waist. It stands out for its subtle draping on the chest, that manages to enhance the neckline and stylize the figure. The V-shape extends to the back, and from each shoulder comes an original cape, that falls to the ground, providing the train that makes it ideal for romantic and sensual women.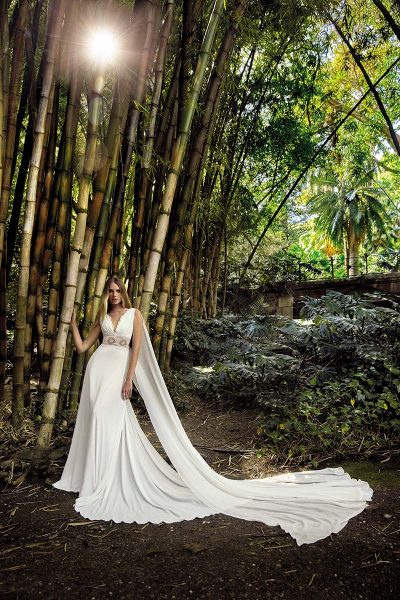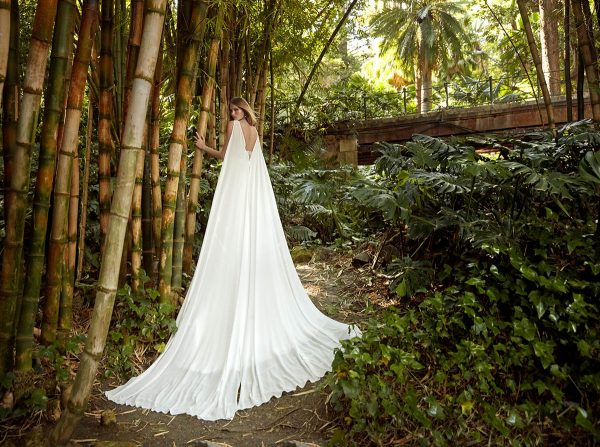 The second model is Erika, also made in georgette. The bodice of this wedding dress has short sleeves, with a drop that outlines the body, giving way to a seductive V-neckline. The skirt falls from the waist and, thanks to the A-line cut, defines the silhouette with lightness. The back, with a box-shaped neckline, is finished off with a subtle bow at the waist.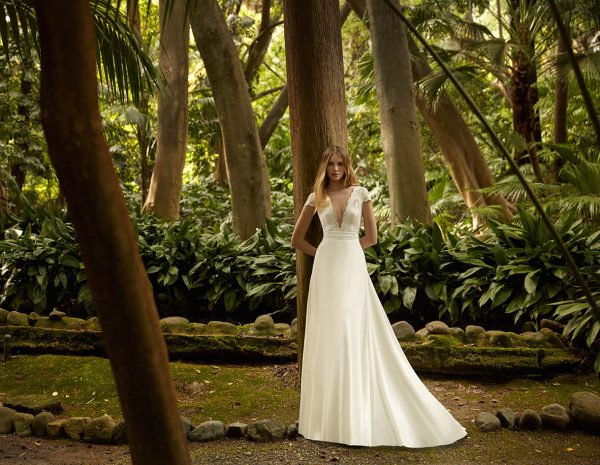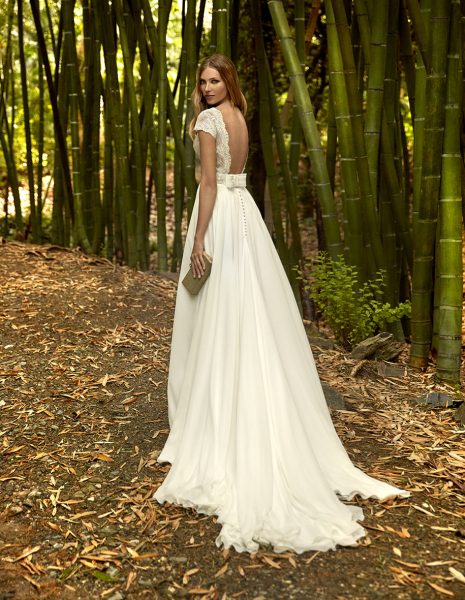 Last but not least, we are talking about the Edison model, a true jewel that combines boho-chic with the elegance of its straight cut. The spectacular nature of this dress radiates from the crystal details at the waist, that offset the elegance of the rest of the dress, made of crepe. The puffed sleeves, buttoned to the wrist, add sophisticated touch. To conclude with the sexy touch of the V-shaped neckline and open back. The set, with a cape attached to the shoulders, gives the romantic touch that you are looking so much for in your wedding dress.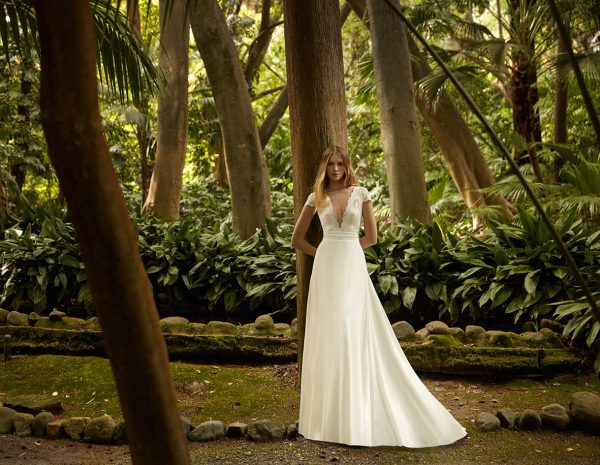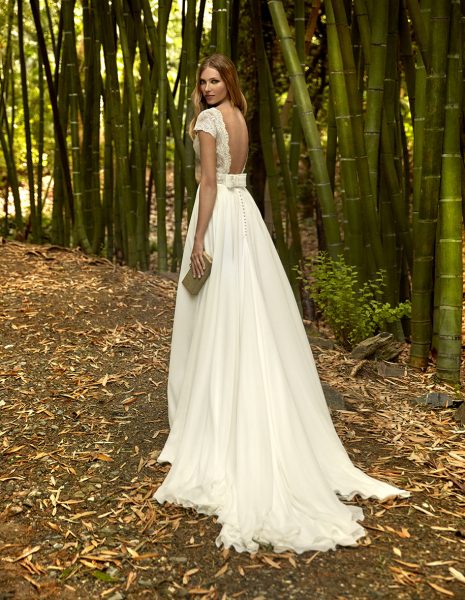 Discover Valerio Luna's Amazónica bridal collection on our website www.higarnovias.com/, of which we also have a brand new image.
Take note, ask for your appointment at the Valerio Luna stores of the HigarNovias Group or authorized points of sale, and find the wedding dress of your dreams.
HIGARNOVIAS
www.higarnovias.com/
C/ Portales Nr. 4. Fuente Palmera
Phone: 957 63 86 88
Whatsapp 673 329 646
info@higarnovias.com
VALERIO LUNA
www.valerioluna.com
BARCELONA 932 922 451
MADRID 672 220 576
MÁLAGA 952 213 833
VALENCIA 963 943 672