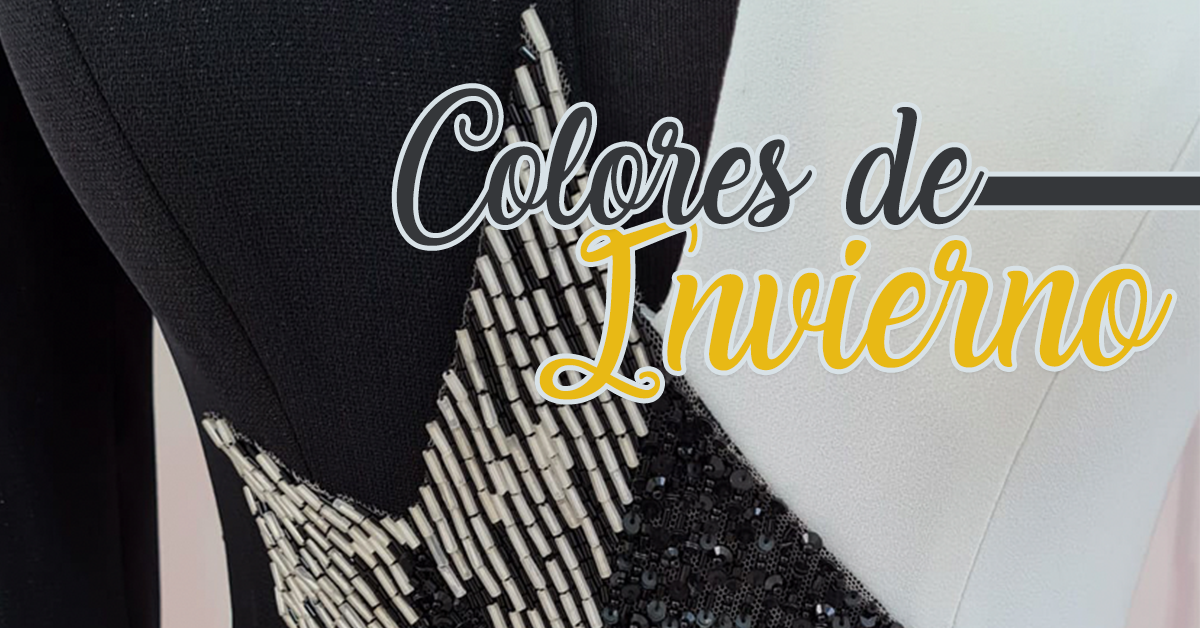 For this winter, the chromatic palette is composed of very subtle colors. The fashion of 2021 came loaded with bright and intense colors, to cheer us up in a difficult and complicated period for everyone. And, as after the storm comes the calm, so does the trend in colors.
This 2022 arrives calmer, despite the fatigue of all and this sixth wave, that already seems to be remitting. The pandemic is controlled, thanks to vaccination, and in HigarNovias we are optimistic. We are sure that there is less left to overcome it.
Fresh colors, easy to combine and that adapt to any lifestyle. Very feminine and versatile tones, that seek to enhance feminine beauty. Pastel blue, any shade of pink, classic red, neutral colors such as earth tones, gray or green tones in their less bright range, are some of these trendy colors of this winter 2022.
In this post, we highlight some of these shades in our new occasion wear collections.
We start with Olive Branch or Khaki, as we usually know it. An easy to integrate and warm color, that will bring luminosity to your skin and face.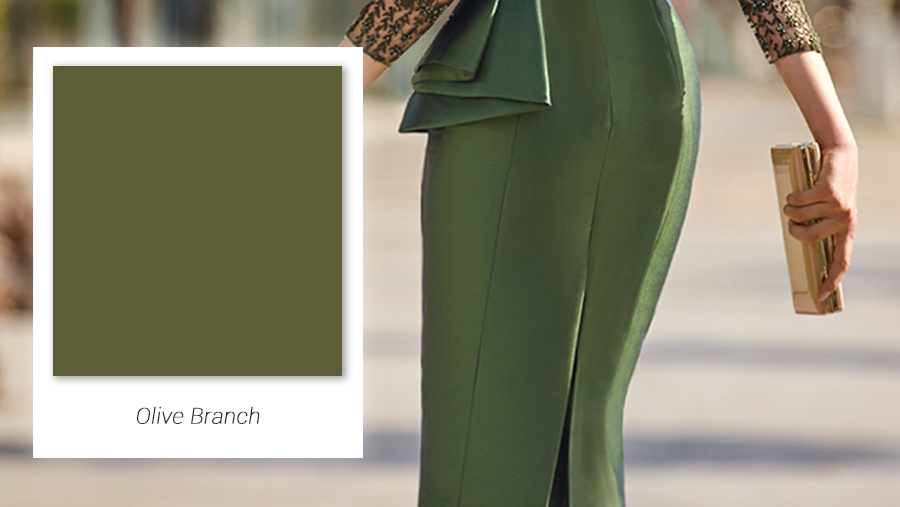 In this tone we present Model MG3318 from the Brisa collection by Manu Garcia. A wonderful cocktail dress, carefully made in mikado, that highlights the delicate lace and rhinestones on the bodice. A design that will give you a traditional air, very feminine and elegant.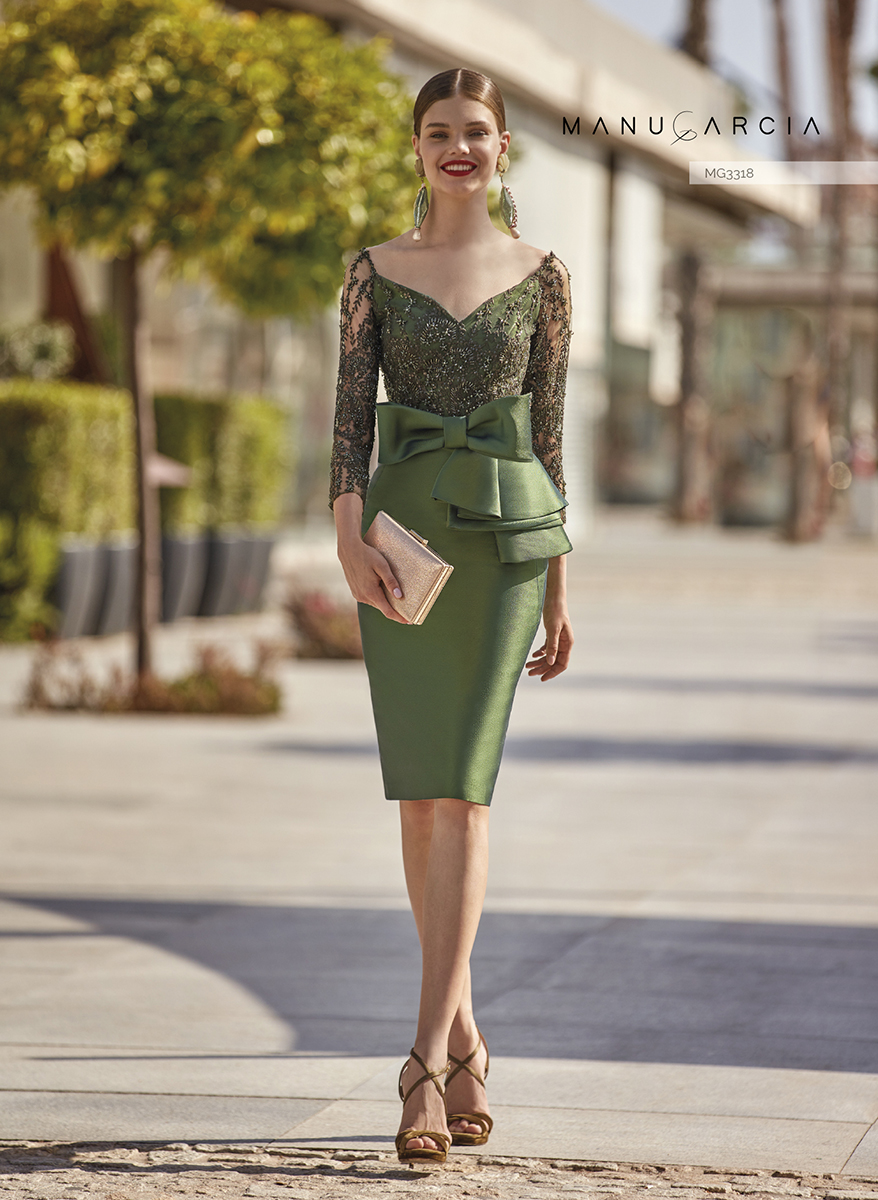 Yellow, in any of its shades, will be the star color this winter, due to the energy it transmits. Among these shades you can find golden, a tone that is associated with gold and its brilliance. Wearing this color will bring you joy and positivity.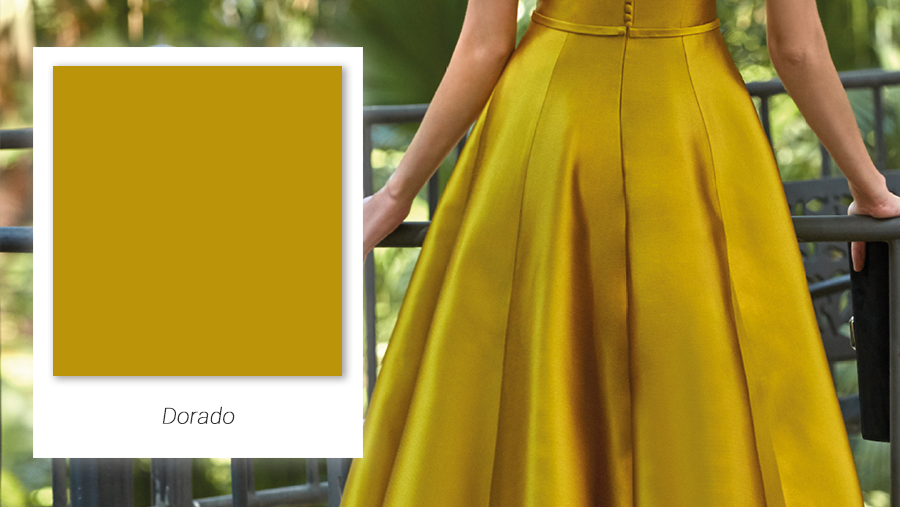 In this tone we propose the Model VL5211, from the Amazónica occasion wear collection by Valerio Luna. A spectacular cocktail dress, made of silk pique, with a wide and flattering flared skirt and an original ornament of crisscrossed ruffles, simulating a flower. Ideal to be the perfect guest for that special event.
We highlight the pink color again, as it has been a preference of designers on the fashion runways, in their presentations of the autumn-winter 2022 collections. We love it too. Pink enjoys great versatility, a luminous range in any of its shades.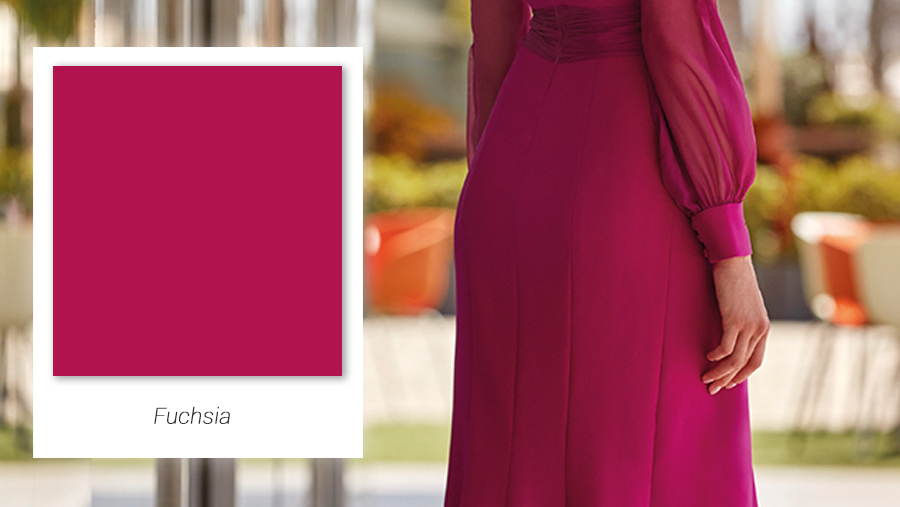 In fuchsia color we present the Model MG3312, a seductive mermaid cocktail dress, made in light crepe. You will look radiant with this design, with puffed chiffon sleeves, that will give you a romantic air. Its draped waist, adorned with a bow, and its wide front slit will enhance your figure.
Among the trendy colors of winter, we highlight the lilac color. A tone that imprints elegance and an air of romanticism, being a sweet and feminine color.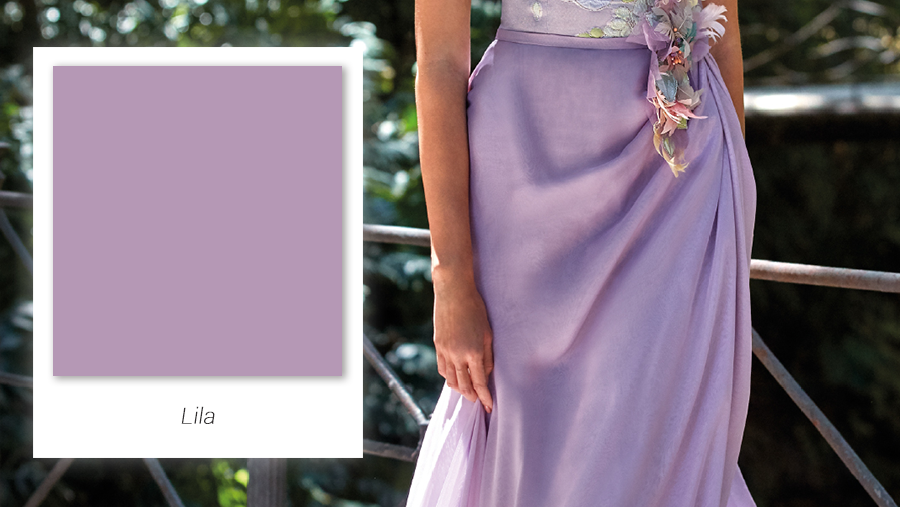 In this tone we present the Model VL5217, a sleeveless cocktail dress with brocade organza bodice and bateau neckline, very romantic. Refined and elegant, it will show off your shoulders and lengthen your figure to the waist. All this, thanks to the straight cut that it presents, and from which flows a long smooth skirt, made of a light chiffon, which will give you a special movement when walking.
Neutral tones are always a success, because they combine perfectly with other colors and because they set the style. In this sense, in HigarNovias we have created the Model MG3321 from the Brisa collection by Manu Garcia.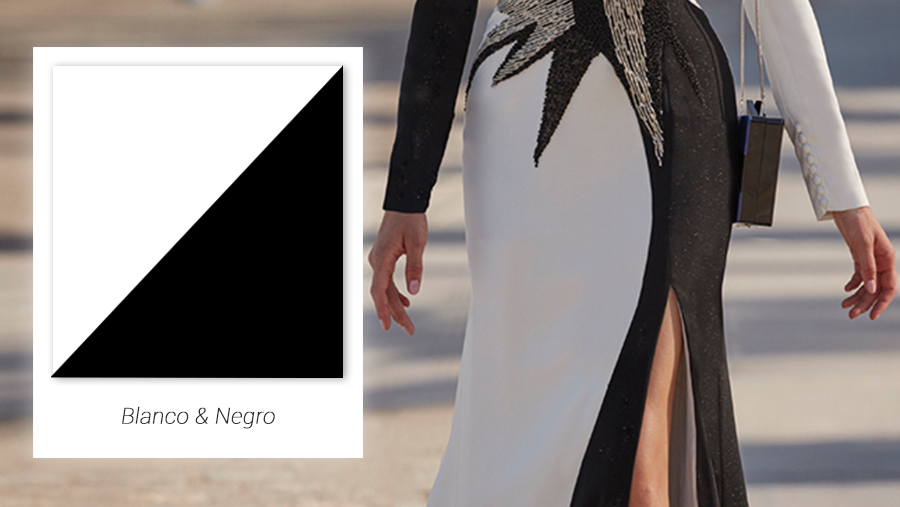 A glamorous and elegant mermaid cut cocktail dress, made in black and white double-tone crepe. Its fitted bodice, with wide V-neckline and long sleeves gives it a very special touch. Its skirt flows perfectly, thanks to the crystal embellishment in the center front. Ideal for the sister of the bride or the groom, to become the most distinguished guest of that long-awaited wedding.
Did you like the colors of winter and the designs that we propose? Visit our website, take note, make an appointment at any of our HigarNovias stores or authorized points of sale, and let yourself be seduced by our new occasion wear collections.
We are designers and manufacturers in Spain, so if you want to make any modification, customize your cocktail dress to suit your taste, thus achieving an exclusive look for you.