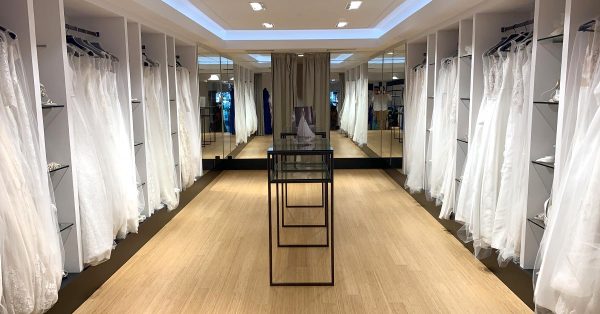 After a fairy tale proposal, it's time to start preparing for the wedding. Find the date, venue, catering, flowers and, of course, your wedding dress. This experience, far from making you nervous and anxious, should be an occasion to enjoy, because you will only experience it one day in your life.
We know that in your head you already have the wedding dress that you have always dreamed of, but… what if it does not fit you well or you feel more comfortable with another style? Therefore, it is important that you go to choose your dress with an open mind and with the intention of letting the store team advise you. We are professionals in the sector, with a lot of experience in dressing brides like you every day. Today, we give you some tips to keep in mind when choosing your wedding dress:
Request your appointment. Before the pandemic, we already recommended making an appointment to choose your wedding dress. Now even more so, due to possible schedule changes or capacity restrictions.
Choose well the people who will accompany you. Normally, we recommend that you come accompanied by two or three people who know you well, who are totally trustworthy, with whom you feel comfortable. Coming to choose the dress accompanied by many people is risky. You might wish to please everyone or listen to all opinions. Such a situation will confuse you, and you will not listen to yourself and your tastes.
Open your mind. Some brides arrive with expectations that make them nervous, hoping to find their dress with the first trial. This may happen or, on the contrary, you may not find it as soon as you would like. The fundamental thing is to be calm, try on dresses that suit your body, your style and believe us, the truly yours will be there. Our recommendation is that you let yourself be advised. Of course, when you see that a model is for you, do not try any other, because you found it!
Don't get obsessed with the perfect model. As we have already said, it is normal that in your head you already have the image of the dress of your life, that of the princess that you have always dreamed of being, or that of bohemian bride, with whom you have identified yourself, while surfing the internet. But, it may easily be that when you try it on, it doesn't suit you. This happens more times than you think, but don't worry, because our team of assistants is there, to guide you towards the dress that suits you best.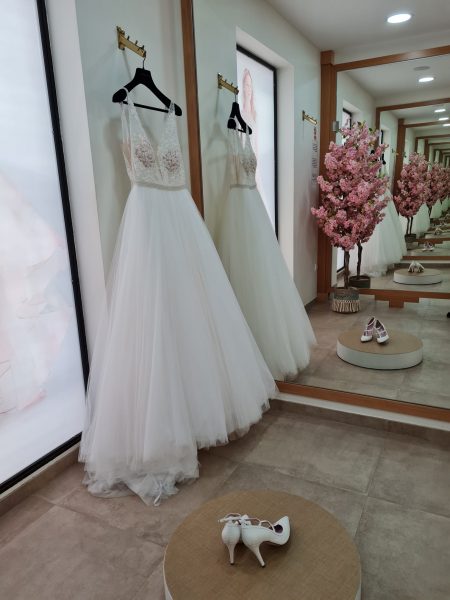 Listen to the professionals because they have experience. Before showing you the entire catalogue, our store team will ask you some questions, to get to know you a little better and to find out what you are looking for. When is the wedding?, during the daytime?, at night?, by the Church or civil?… With a brief questionnaire, they will break the ice and you will feel more comfortable, in confidence, to choose the ideal dress according to your tastes and needs, without having to saturate yourself with too many models.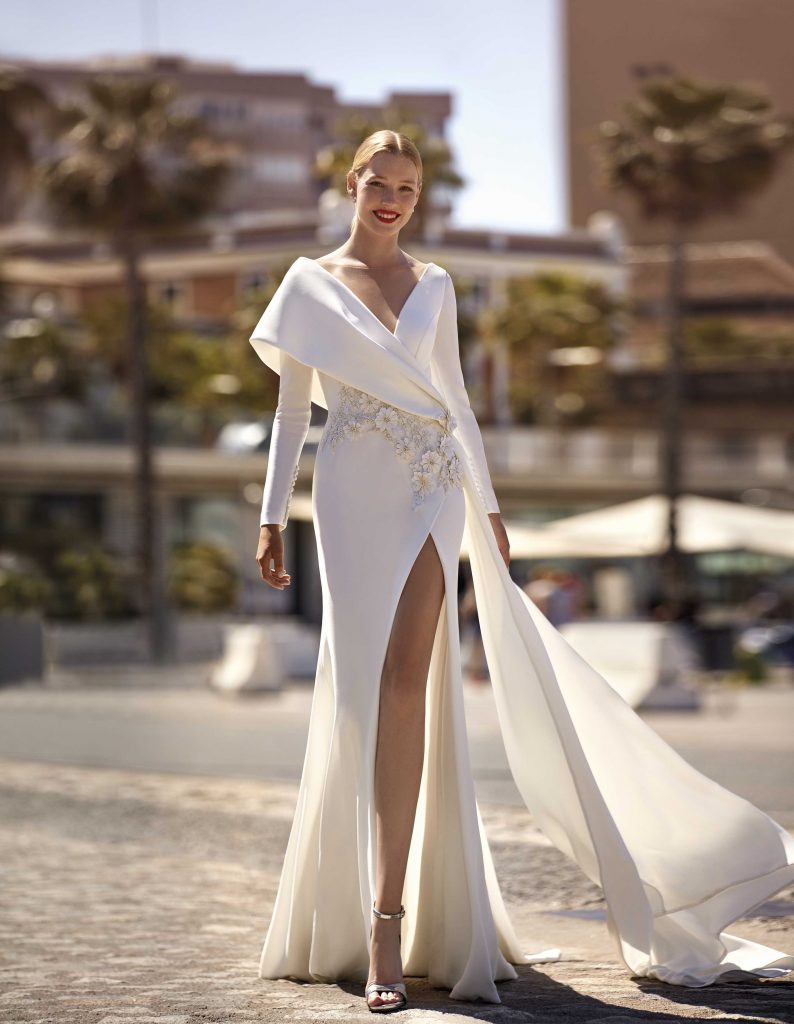 In short, we advice you to enjoy the HigarNovias experience. Leave behind the pressures, high expectations and stress, because we are sure that your perfect dress awaits you in one of our stores, either from our extensive catalog, or personalized.
Request your safe appointment now:
HIGARNOVIAS
www.higarnovias.com/
C/ Portales Nr. 4. Fuente Palmera
Phone: 957 63 86 88
Whatsapp 673 329 646
info@higarnovias.com
MANU GARCÍA
www.manugarciacostura.com
Barcelona 93 292 24 51 – 649 49 55 88
Madrid 91 366 28 80 – 648 739 571
Oviedo 985 231 720 – 615 33 91 79
Valencia 963 529 706- 637 669 141
VALERIO LUNA
www.valerioluna.comBARCELONA 932 922 451
MADRID 672 220 576
MÁLAGA 952 213 833
VALENCIA 963 943 672