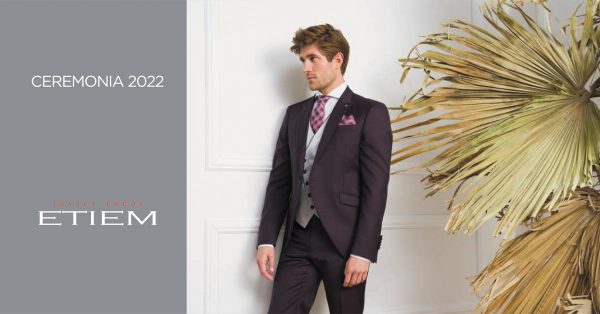 On your wedding day, one of the aspects that most defines you is the elegance of your suit, a detail that is not at odds with fashion and the latest trends in men's suits. This idea is the main one in the catalog line of Etiem's ​​ceremony collections, whose designer is the well-known Javier Cañás.
As the brand itself defines, "the Etiem 2022 Ceremony collection is characterized by its outstanding elegance". This season, the designs once again reflect the designer's philosophy with "a sober and sophisticated line, with fitted suits, in which the figure is accentuated and stylized".
Are you looking for a high quality groom suit with materials of Italian origin? Continue reading, because here we show you some models that will make you fall in love with.
For men, in whom absolute elegance is their hallmark, and who are looking to celebrate a distinguished wedding, the Etiem 2709.7413.63 model is what they are looking for. A navy blue morning suit, made of 100% virgin wool. A perfect model to combine with a double-breasted waistcoat in the same color range, a tie and a handkerchief in a different tone, to give that personal touch to your style.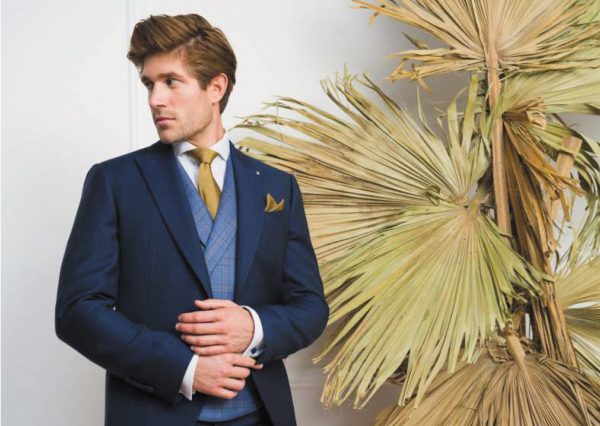 For men with presence, who are committed to straight, fitted lines and who want to dazzle on their wedding day, the Etiem Collection has short, fitted jacket sets that adapt perfectly to each figure. An example is the Model 2707.7854.56. A more conventional suit, but with contemporary patterns.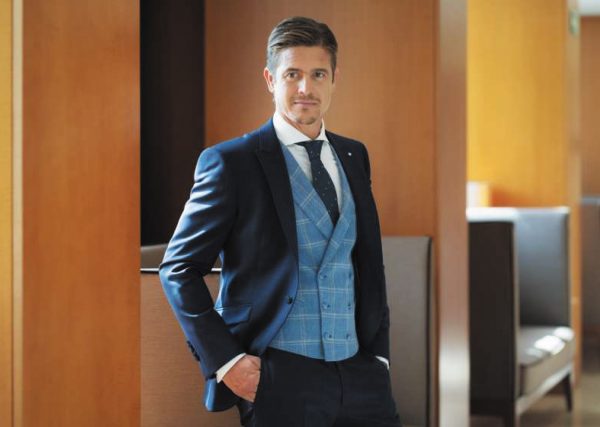 For daring men, who like to give their personal touch and avoid the conventional colors of suit jackets, Etiem has the Model 2704.7413.73. A complete look of elegant jacket and trousers in light tones, that combines perfectly with checkered vests in blue or green tones and a tie in the same hue.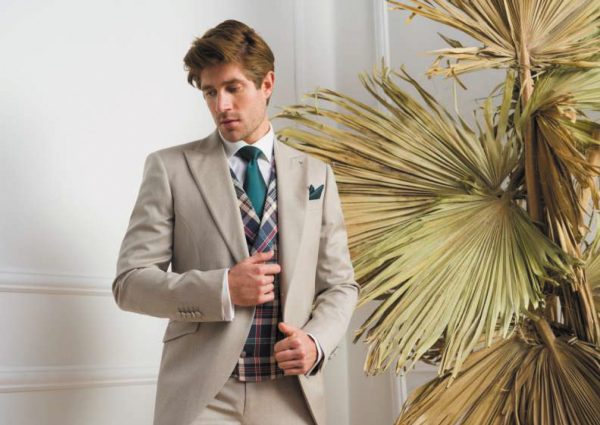 If we continue in the line of different groom suits, also made with 100% virgin wool and 100% Italian Super 100's wool, but in maroon. This year, reddish tones are on trend and offer the opportunity to look elegant with vibrant colors. This model is ideal for that man who wants to reuse his groom's suit on other occasions and not just on his wedding day.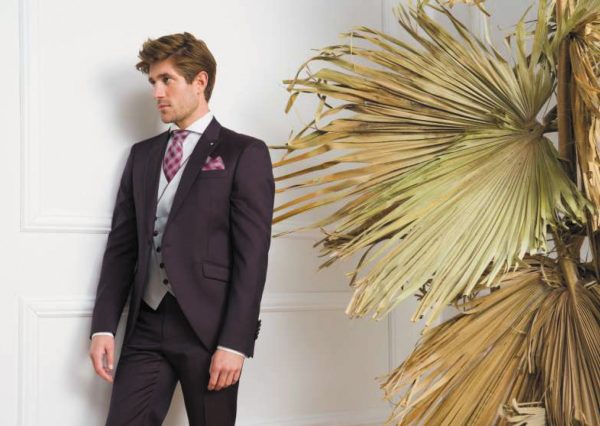 Last but not least, a gray men's suit with a fitted jacket, also made of 100% virgin wool. Gray is that tone, like black, that will never go out of style and provides elegance and maturity for a man who wants to look spectacular on his wedding day or at that special event.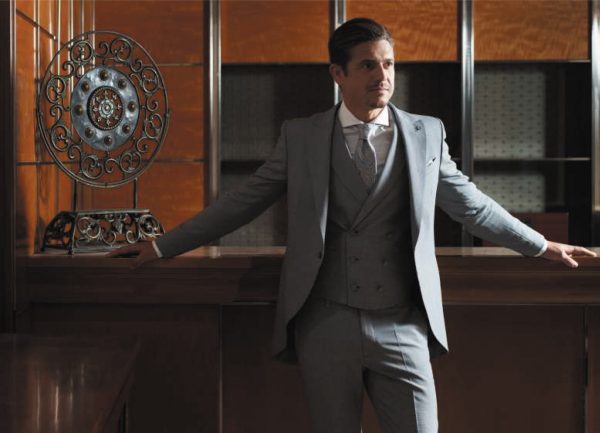 All the models in the Etiem 2022 Ceremony collection are designed not only for grooms, but for any gentleman who wants to dazzle at an important event, be it a wedding, a party or any other ceremony, because "an exquisite and elegant clothing marks the difference".
The new Etiem Ceremony collection is available at our Higar Novias store in Fuente Palmera. If you want to get your wedding suit right, let yourself be advised by our team, always up to date with the latest trends, guaranteeing a unique and personalized result for each groom.
Ask for your safe appointment in our groom store in Fuente Palmera.
HIGARNOVIAS
C/ Portales Nr. 4.
Fuente Palmera
Phone 957 63 86 88
Whatsapp 673 329 646
info@higarnovias.com