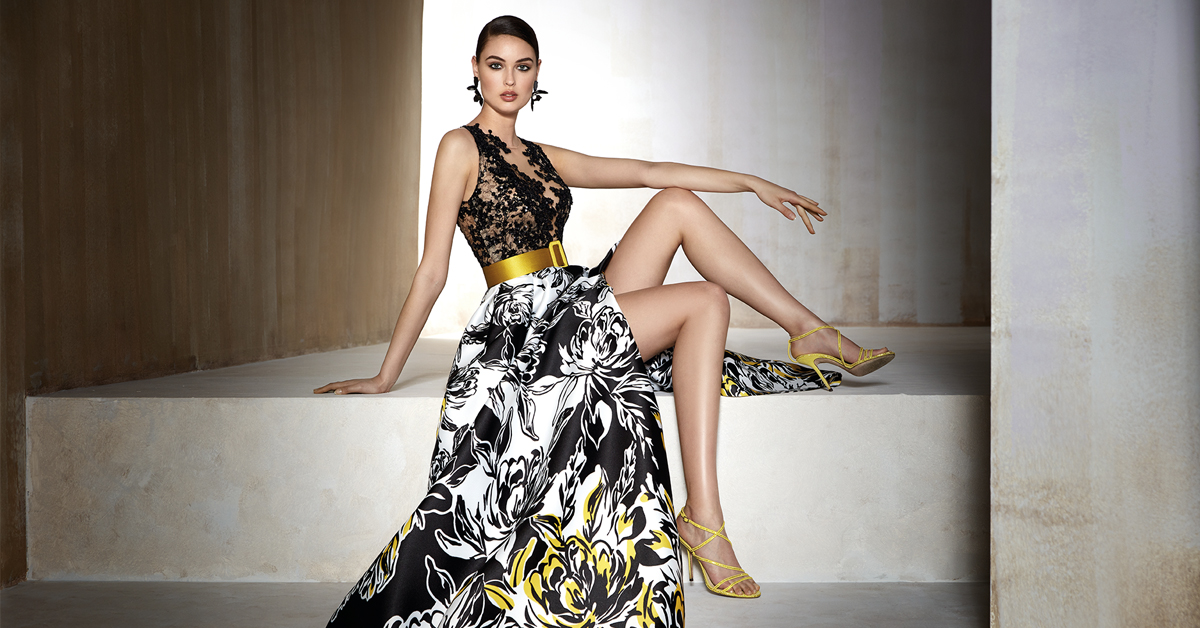 New Years Eve is a magical night, in which we say goodbye to the year and we give way to a new one. It is the time to set new challenges, make wishes, renew hope, fulfill traditions (such as wearing clothes of certain colors to attract what we most want) and celebrate with all our loved ones. This year, like the previous one, with full responsibility and complying with sanitary measures.
But New Year's Eve is also the most elegant night of the year. Do you want us to help you choose the ideal cocktail dress to fully enter 2022? Take note of these three options that we suggest you!
We start with this Valerio Luna dress, Model VL5145. A sensual option that will accentuate your figure, thanks to its straight and fitted cut. Its bateau neckline will help you to stylize the figure, while giving the romantic touch that we are all looking for tonight. Have you noticed its rhinestones? They start at the neckline and work their way down to the hips. It is the magical detail of this dress, along with the large two-tone bow.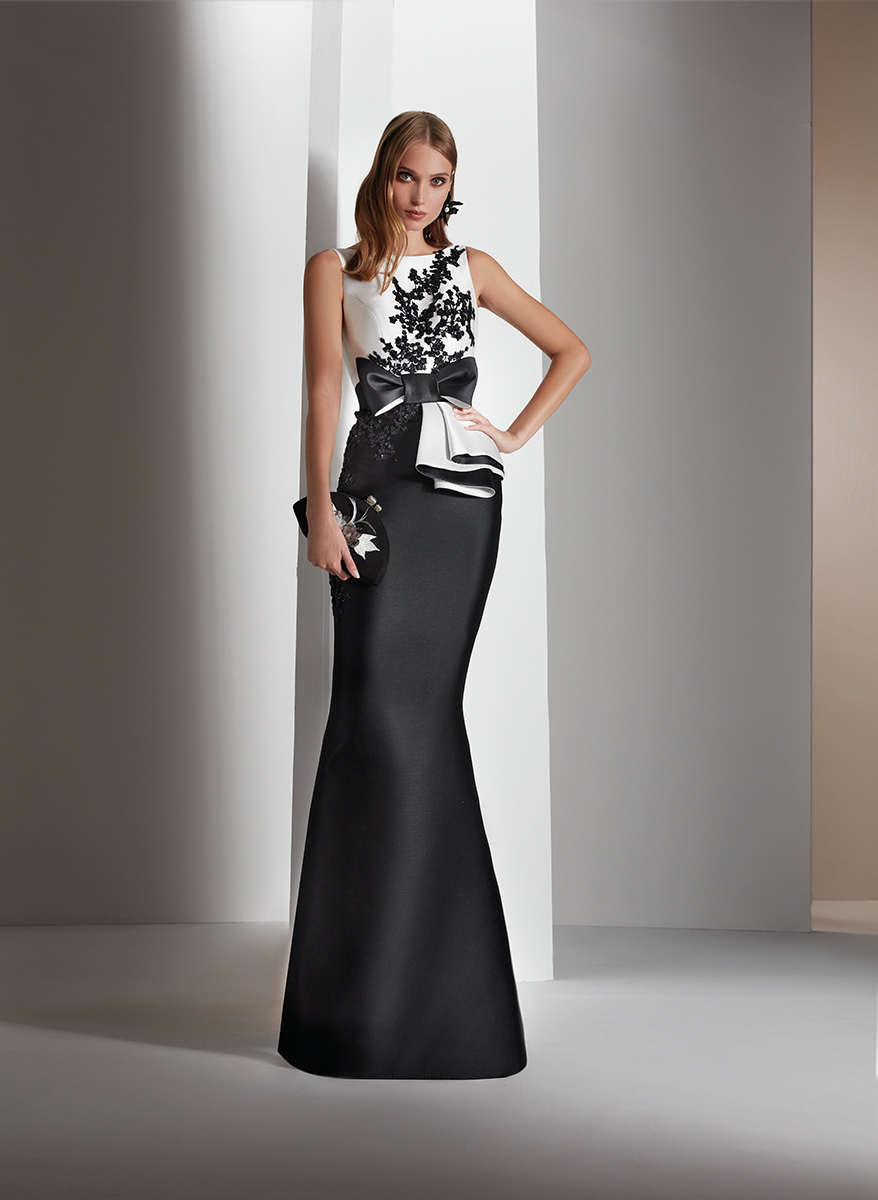 And if you thought that everything spectacular was in the front, do not miss its sophisticated, subtly pronounced rear V-neckline. In addition, according to tradition, its black and white color combination will help you attract renewal of energy and the rise of sensuality.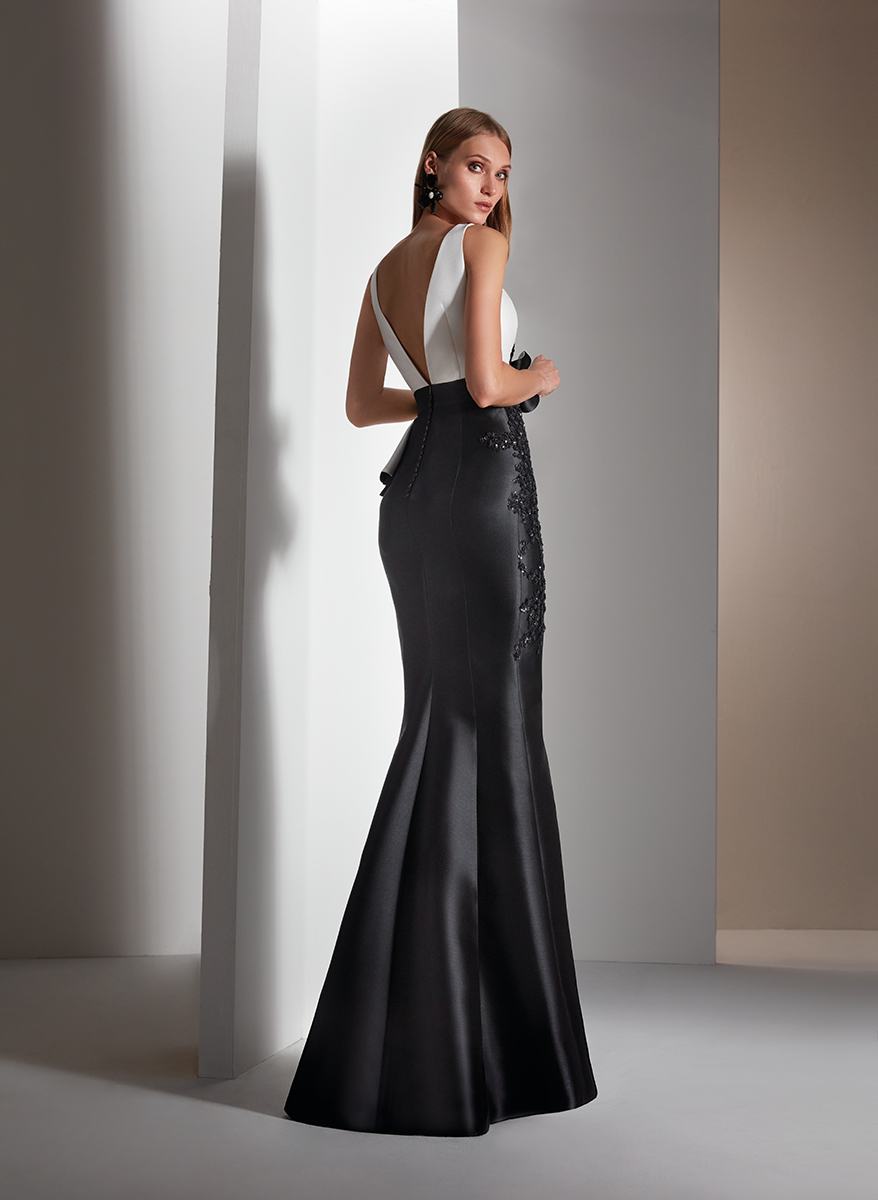 Gold is the symbol of wealth and success, as well as the ideal color for strong people. On New Year's Eve it is one of the most chosen colors, both in decoration and in traditions (such as toasting with a piece of gold in the glass).
Dazzle everyone with the Model MG3245 from Manu García's Legacy Collection, this cocktail dress in gold and black tones, made of piqué, with black beaded appliqués on the neckline. Its impressive asymmetrical neckline leads to the back, accentuating the bodice of the dress and giving way to the peplum, that crowns the mermaid skirt.
Our last proposal is the Model MG3242 by Manu García, that combines the colors of the two previous dresses: gold, black and white. The bodice features beaded lace, with a flattering V-neckline and a closed back, also adorned with beaded and lace inlays, as on the front.
Lengthy to the feet, the impressive flared skirt has a generous opening at the front, which will suggestively mark your every move. The waist is adorned with a pique-lined belt.
With which of the three spectacular New Year's Eve cocktail dresses do you choose to attract what you most want, and thus dazzle in this new beginning of the year?
Whichever is chosen, remember that you can find them in our store for cocktail and wedding dresses in Fuente Palmera and in authorized points of sale.
And since this is the last entry of the year, we want to take this opportunity to thank all the customers who have trusted us this year, in which weddings and events have returned.
On this magical night we will toast you and a 2022 full of happy moments.
Happy New Year!