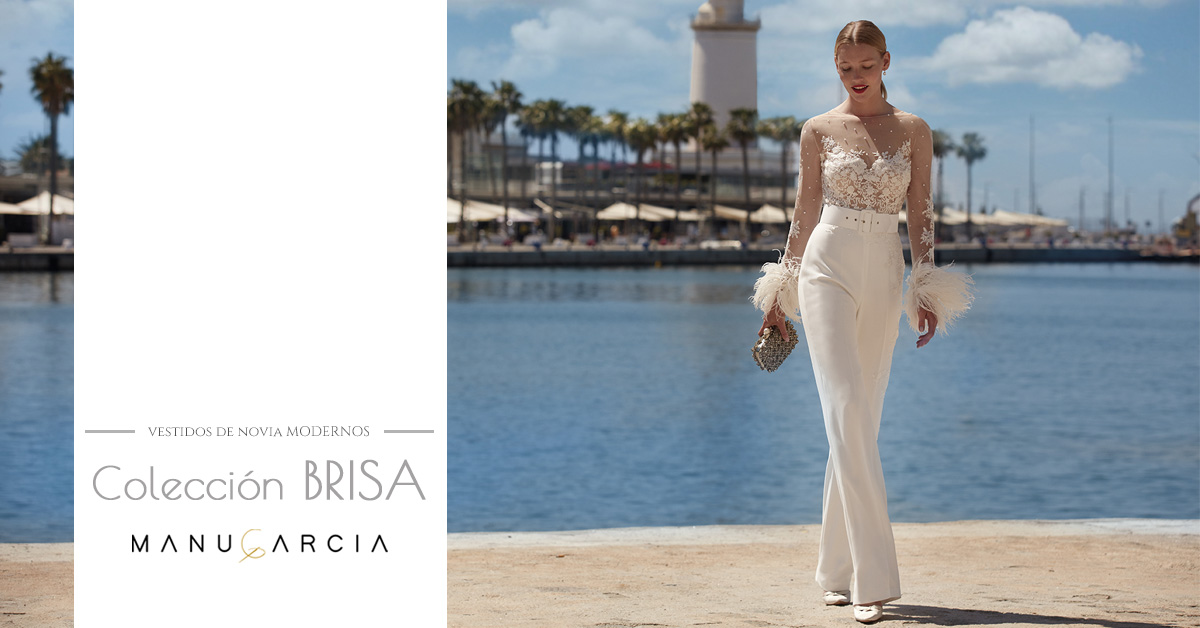 Today is the day on which we celebrate Christmas Eve. Another Christmas, in which you have to be responsible and take care of the most vulnerable family and friends, so complying with health measures is essential.
At this time we think of those couples who are deciding on their wedding date, their hopes and concerns. From the HigarNovias Group we send all our strength and encouragement to these couples. You will be able to celebrate your wedding sooner rather than later, and it will be the most beautiful day of your life.
In 2021 we have learned to live with this pandemic. And weddings have been held again, safely and adapting to the imposed sanitary measures at all times. Therefore, do not be discouraged, because love can do everything. Keep thinking and dreaming about the moments that you will live, and how beautiful and radiant you will be.
Today we propose to our most modern and daring brides three spectacular designs from Brisa, the new Manu García collection. We assure you that you will surprise all your guests.
The Relato Model is a crepe wedding dress that will envelop your figure, stylizing your silhouette. The original and wide neckline, with asymmetric wrap neck, will give you a touch of sweetness. The high lateral slit at the front of the design is endlessly sensual. It will make you feel like a seductive and flirtatious bride.
The Roldán Model is a bridal jumpsuit, designed for modern women who dream of wearing a different model on their big day. It combines pants made of very flattering crepe, which will accentuate your figure, adjusted at the waist with a belt. The bodice with a bateau neckline and beaded applications gives way to a transparent plumeti tulle, that will give you a very sexy touch. Its open back completes this bridal jumpsuit, along with its long sleeves, adorned with subtle feathers.
This model was worn by Arantxa del Sol, so beautiful, in the 5th Young Designers Contest of the last edition of Fuente Palmera de Boda.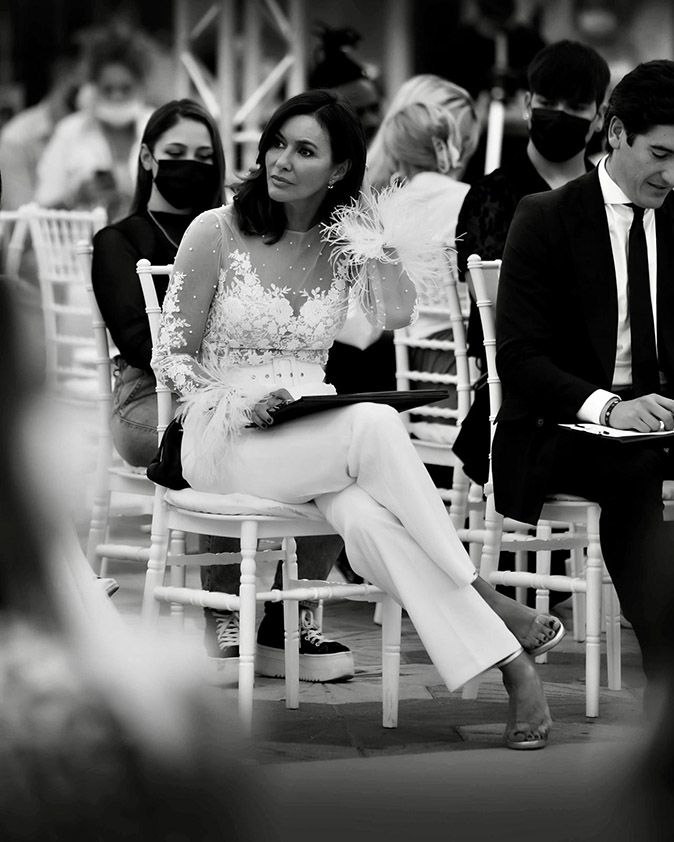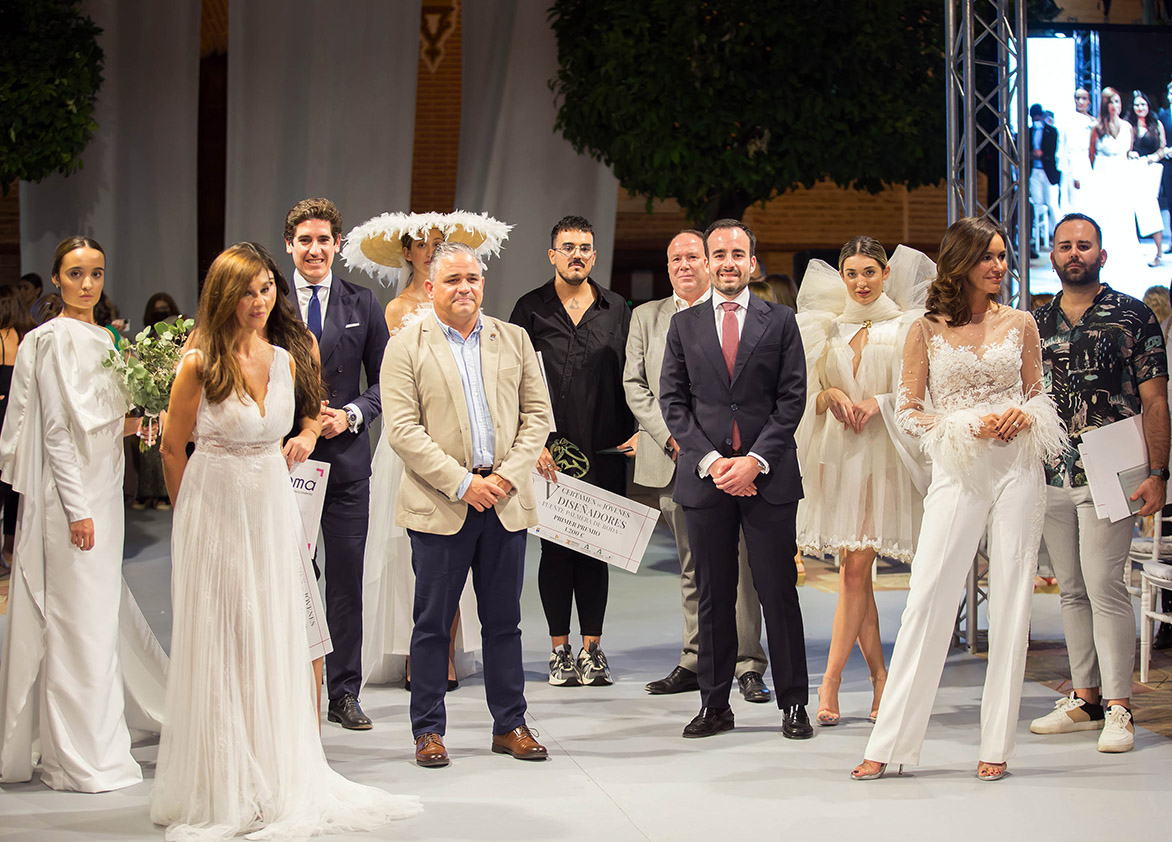 And we finish with the Rómulo Model, a perfect wedding dress if you are looking for an elegant and sophisticated design in mermaid silhouette, with which to draw your curves. Made of crepe, its deep neckline will enhance your sexiest side, girdling the waist with small intertwined drapes, that are lost in the neckline of the back, from where a spectacular chiffon train is born.
What do you think of these modern wedding dresses? Are you looking forward to start your wedding preparations and to choose your wedding dress?
We are waiting for you at HigarNovias to listen to you, help you and advise you on everything you need to find your dream wedding dress. One of our hallmarks is the customization of wedding dresses.
Make your appointment at any of our Manu García stores of the HigarNovias Group or at our authorized points of sale and discover the new and spectacular wedding dresses.
HIGARNOVIAS
www.higarnovias.com/es
C/ Portales Nr. 4. Fuente Palmera
Phone 957 63 86 88
Whatsapp 673 329 646
info@higarnovias.com
MANU GARCÍA
www.manugarciacostura.com
Barcelona 93 292 24 51 – 649 49 55 88
Madrid 91 366 28 80 – 648 739 571
Oviedo 985 231 720 – 615 33 91 79
Valencia 963 529 706- 637 669 141