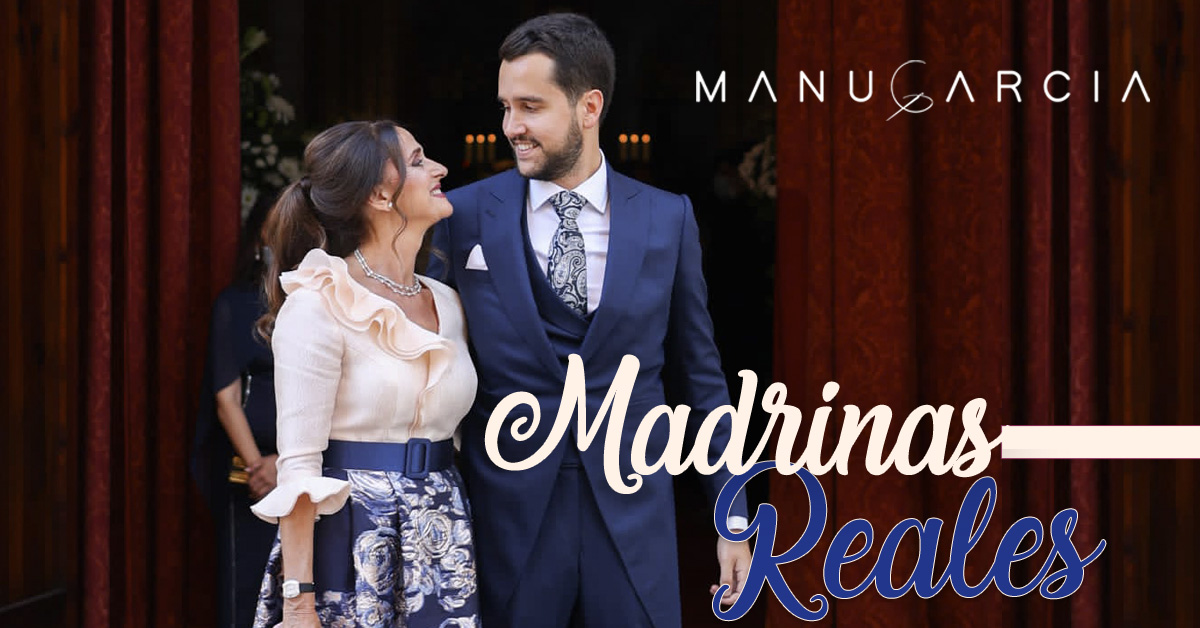 The mothers-of-the-bride of a wedding are its another great protagonists. They come to our stores with the excitement of finding an ideal mother-of-the-bride dress. One that reflects their personality and, above all, with which they will look radiant on such a special day.
We show you some of our real mothers-of-the-bride with designs by Manu García, beautiful and elegant, living unique and happy moments.
To be a mother-of-the-bride, Laura Cano chose the Model MG3227 by Manu García, an elegant mother-of-the-bride dress with a Jacquard organza flared skirt and an original bodice with a V-neckline, in which stands out the cascading ruffle on one side. The lined belt around its waist enhances its pretty silhouette. A design with which Laura looked spectacular on that beautiful autumn day.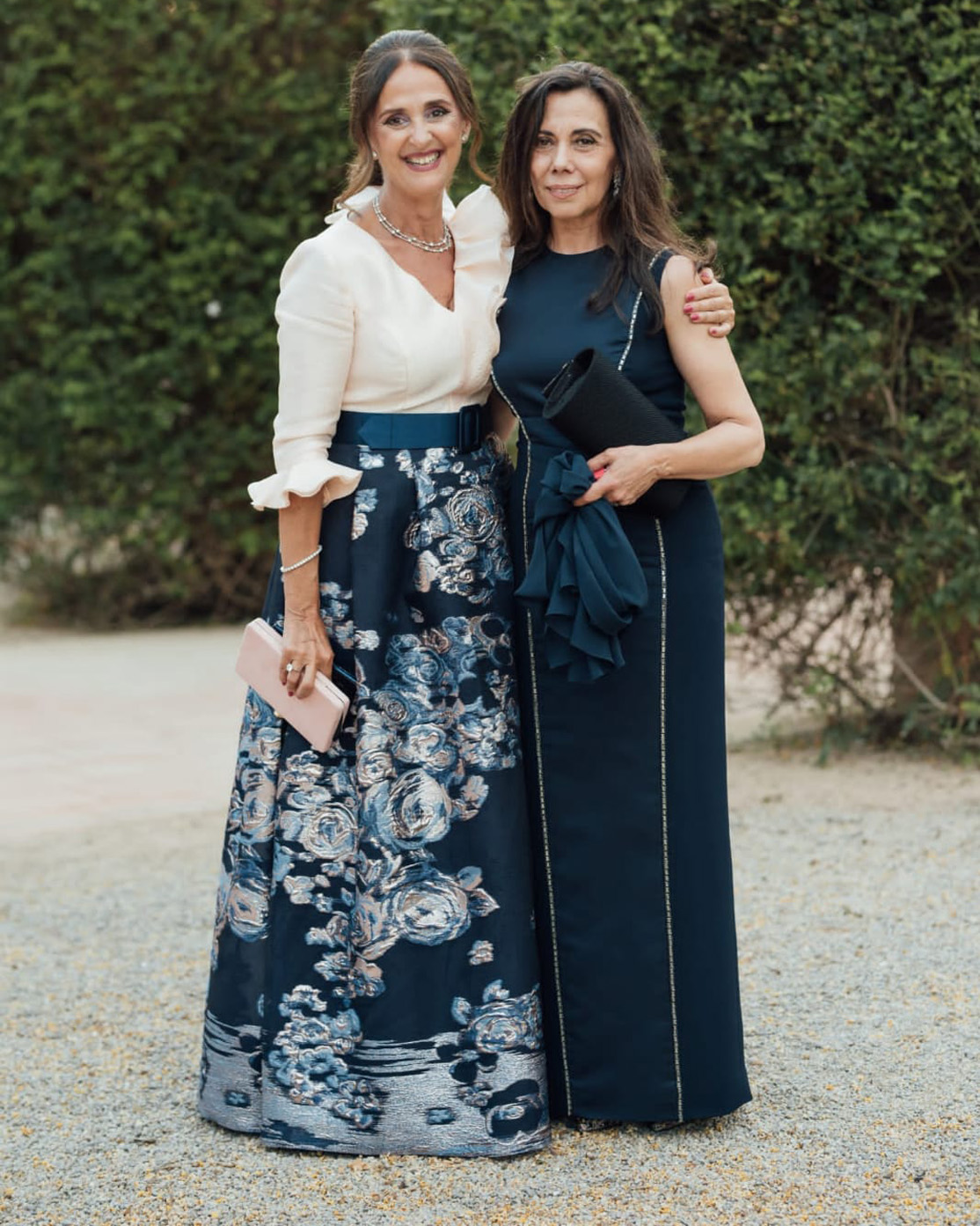 Another of our mothers-of-the-bride dressed by Manu García is Isabel Perona. She chose a spectacular deep blue dress, Model MG3126. She decided to show off her shoulders without the original semitransparent tulle of the design, and to give prominence to the sweetheart neckline of the original bodice with asymmetric lorzas. Isabel looked splendid in this model with a mermaid skirt, that enhances her figure and also highlights the beaded flower that adorns her waist.
Just a few weeks ago Mª Carmen Garrigues dressed as a mother-of-the-bride with the sophisticated Model MG3140 by Manu García. A mother-of-the-bride design in silk piqué and tulle, embroidered with rhinestones with which she looked gorgeous, as we can see in the snapshot that she sends us. The bodice with a wide neckline plays with the transparencies of the lace, in the same way as the three-quarter sleeves.

At HigarNovias we love to dress mothers-of-the-bride and to live with them the choice of their dress, for a day in which emotions will flood them and for which they prepare so excited.
Request your appointment at any of our Manu García stores of the HigarNovias Group. We listen to you, we advise you and we help you to customize your ideal mother-of-the-bride dress.