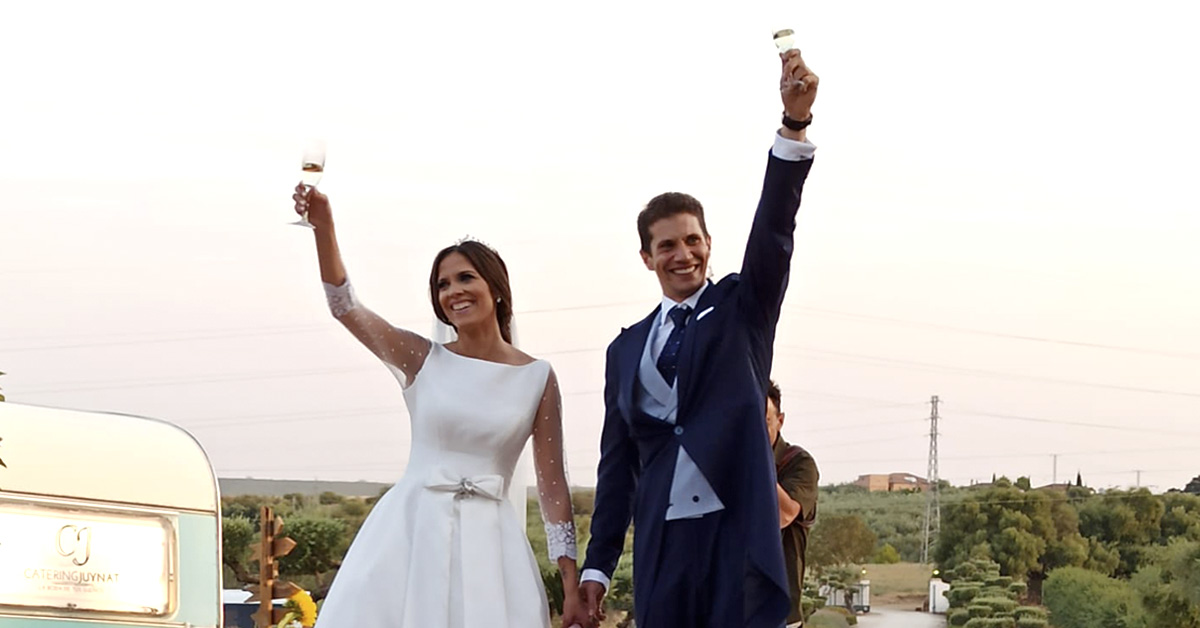 Saying "yes I do" on a beautiful afternoon at the end of this past August has been very special for Lorena & Juan José, because of everything they had experienced previously. A long-awaited and desired wedding, after 13 years of relationship and great experiences together.
After a year and a half of pandemic, of having to postpone their wedding like so many other couples, of overcoming obstacles due to restrictions, several changes of hour, invitations that were delayed, a new destination for the honeymoon, … The great day has come with nerves, excitement and a lot of happiness.
The bride and groom decided to test all their guests for antigens for everyone's peace of mind, and the wedding was a success.
Regarding the choice of her wedding dress, Lorena tried on only 3 models in our Fuente Palmera store, because she had a clear idea about the wedding dress of her dreams, "My dress would be very bridal, princess silhouette and with a train".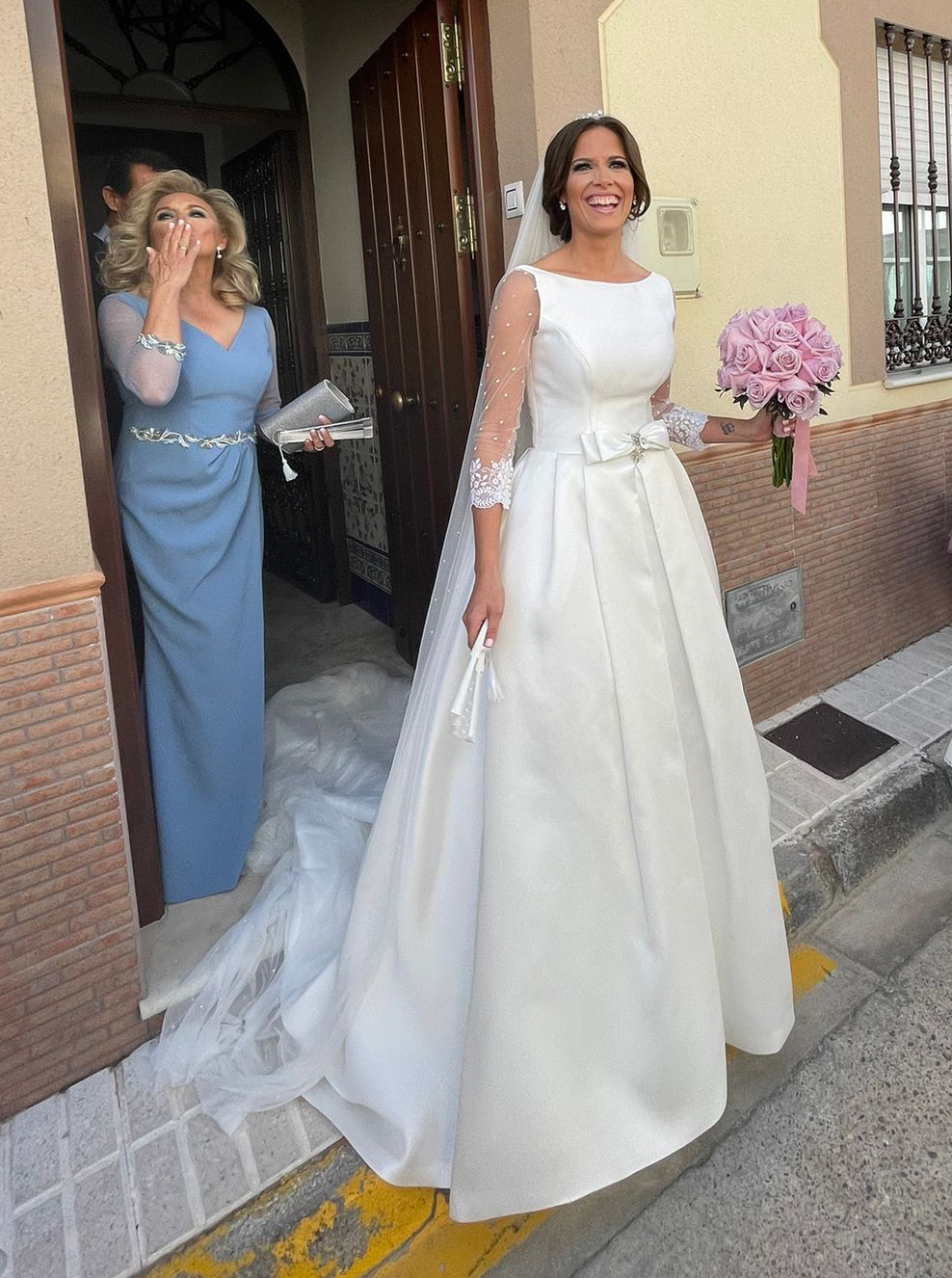 She fell in love with Valerio Luna's Cancún Model, the first design that she tried. "I felt that it was mine from the first moment, my face was pure happiness, like those of my family. We decided to see some more, but finally, I was sure that my dress was that, that it was for created for me! Don't have a single doubt about it, Lorena, my family told me ». For this unique moment she was accompanied by people who are very important to her, such as "my aunt, who is like a second sister to me; my grandmother, who I knew was very excited to see her granddaughter; my sister, who could not be absent, and of course, my mother, she was the one who gave me my dress as a present».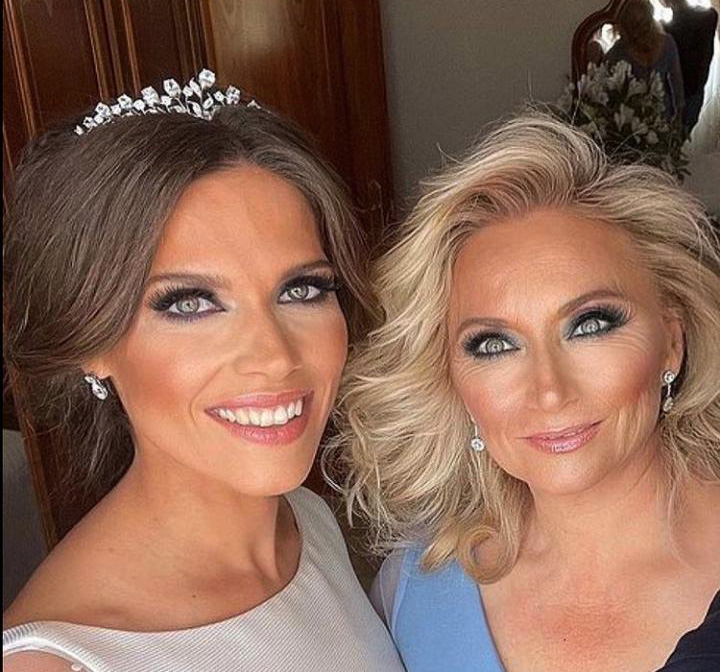 The Cancún Model is a classic wedding dress made of silk piqué. It is fitted at the waist, features a bateau neckline and combines French sleeves in plumeti tulle with a pronounced neckline at the back, finished with transparent lace, which Lorena loves.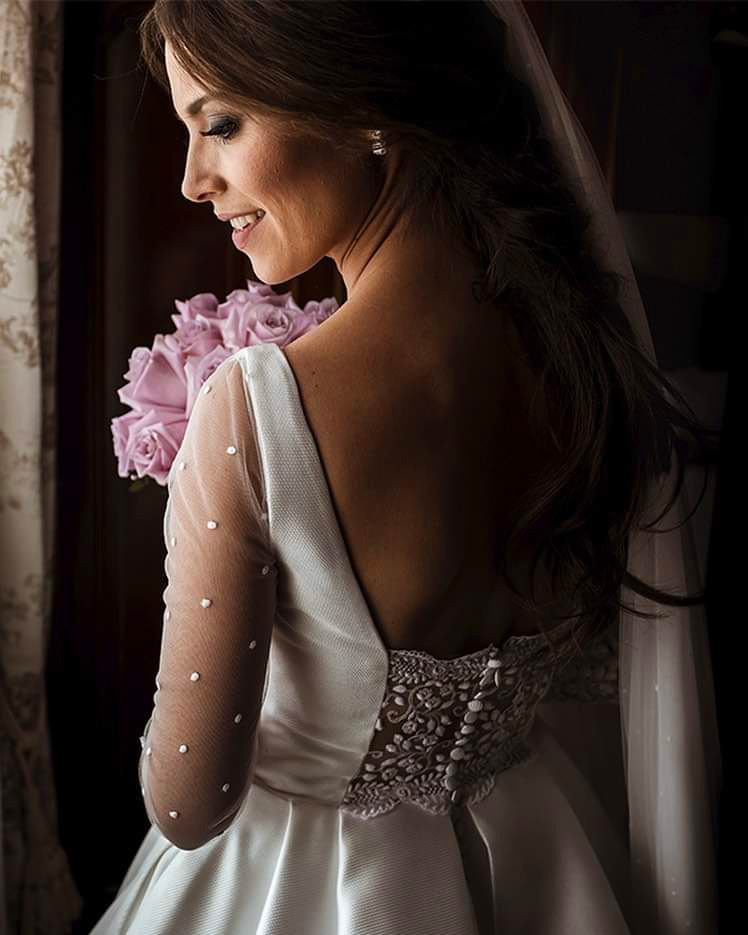 Radiant with happiness, she tried it on with a veil that matches the sleeves "when I saw myself dressed as a bride with a veil included, I became so excited!" She decided to add more length to her train, and give a more rounded shape to the subtle bow at her waist.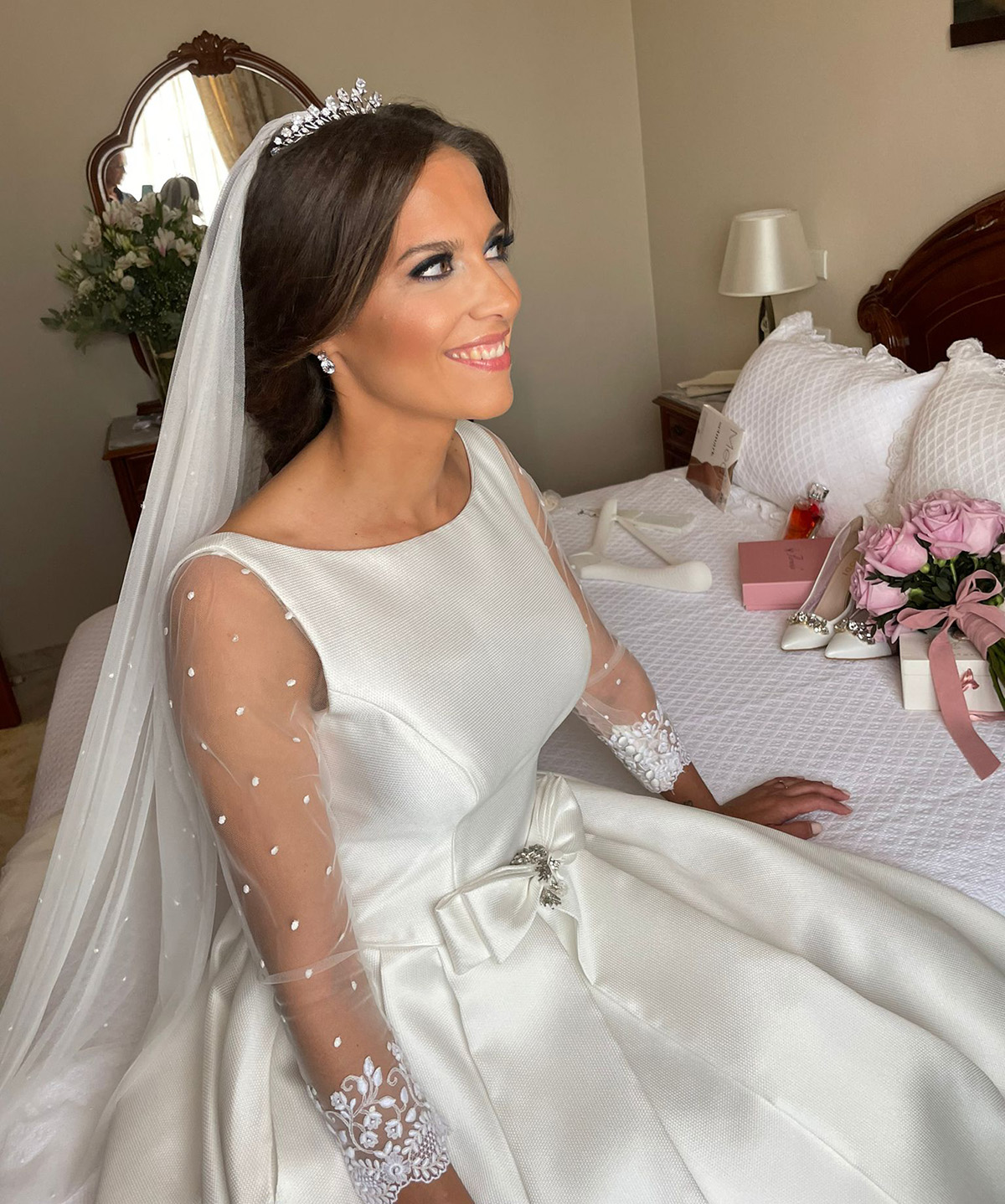 Lorena remembers her wedding day with a sparkle in her eyes "there were many emotions felt on that day, when Juan José and I met, it was a moment of emotion and joy. Seeing our family and friends enjoying the moment comforted us and gave us peace of mind to see that everything was going as desired. It was a short, beautiful and intense wedding, according to what our guests told us ".
With this wedding, as with the others that we have been telling you about, we can see how we are able to adapt to all circumstances, no matter how adverse they may be. Our grooms and brides continue with their weddings, adapting to the new reality, organizing their wedding with all the excitement, and with their love always present.
This wedding was made possible and special by:
Catering Juynat 
Carlos Pascual
González floristas
Fuenteflor María
Finca el Cercado