How happy we are to be able to tell you about the new weddings that are being celebrated this year. It is a sign that life goes on, that everything comes back and that love has no limits.
Today we share with you the selection of Inma's wedding dress for her wedding with Ezequiel. She is a Spanish influencer from Osuna, @inmakno, who has more than 14,000 followers on Instagram and has a blog, in which she makes recommendations for beauty, clothing and lifestyle products.
She had it clear that her dress would be from HigarNovias because, according to her blog, "they can design for you absolutely everything you wish. And the best thing is that you can start from the designs that they already have and you can modify. It is a great advantage, since it gives you an idea of what you have chosen ".
She chose the Pelagio Model by Manu García, totally customized to her liking. Thus, the front part with the V-neckline became a sensual square neckline, and for the back she chose a square neckline, in which the polka dot and the lace finish gave her a unique romanticism.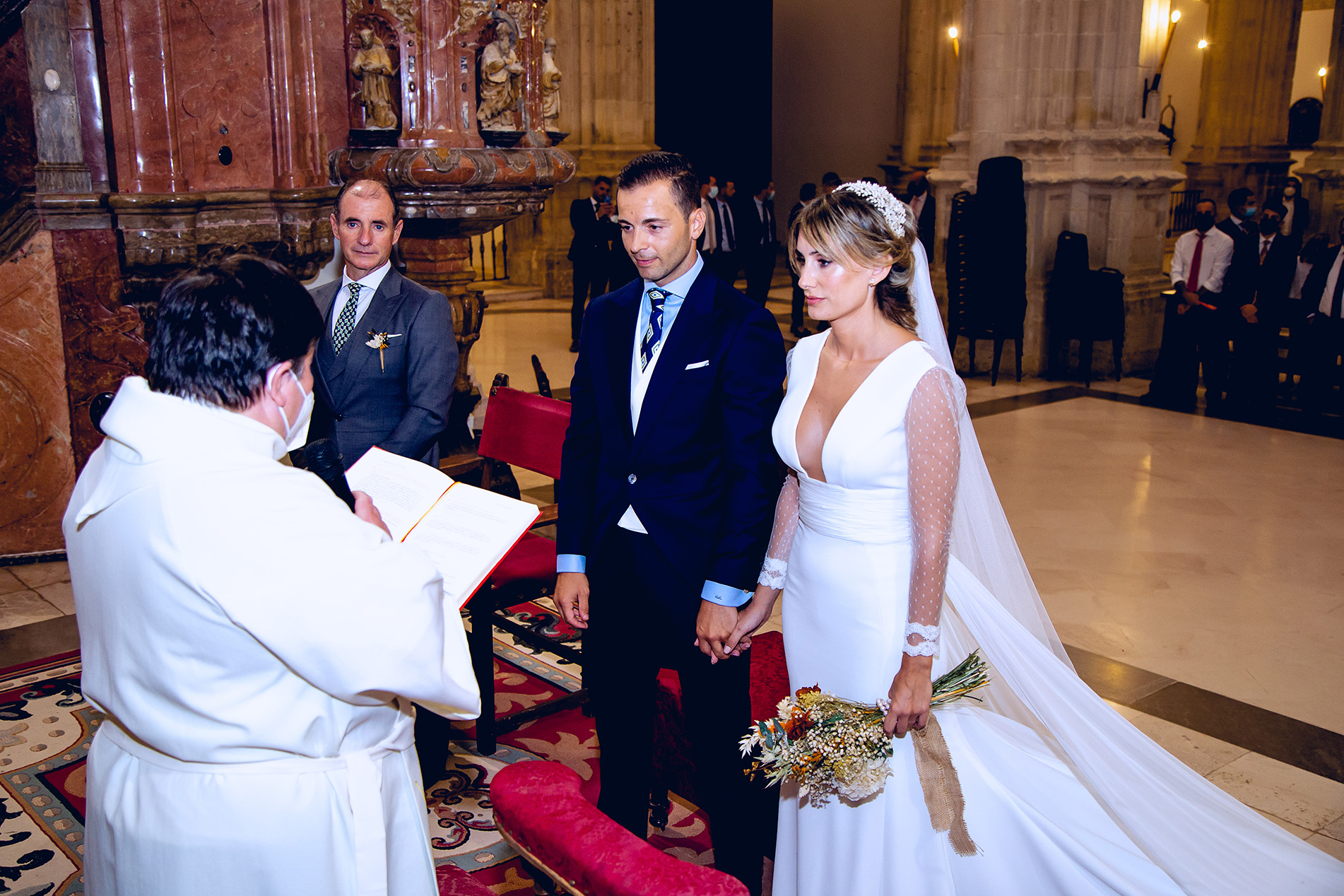 Inma confesses to us "I know that the front part was daring while the back part was romantic but I felt that it was ideal, and I was not worried about who might or might not like my dress. For me it was the best in the world and I had never seen another like it". At HigarNovias we care about the comfort of the brides and we do our best to assure that on that special day they only think about their happiness. As she tells us, "I chose a quite daring neckline, with which I felt super safe when moving, because they did it to me in such a way that I could feel free ".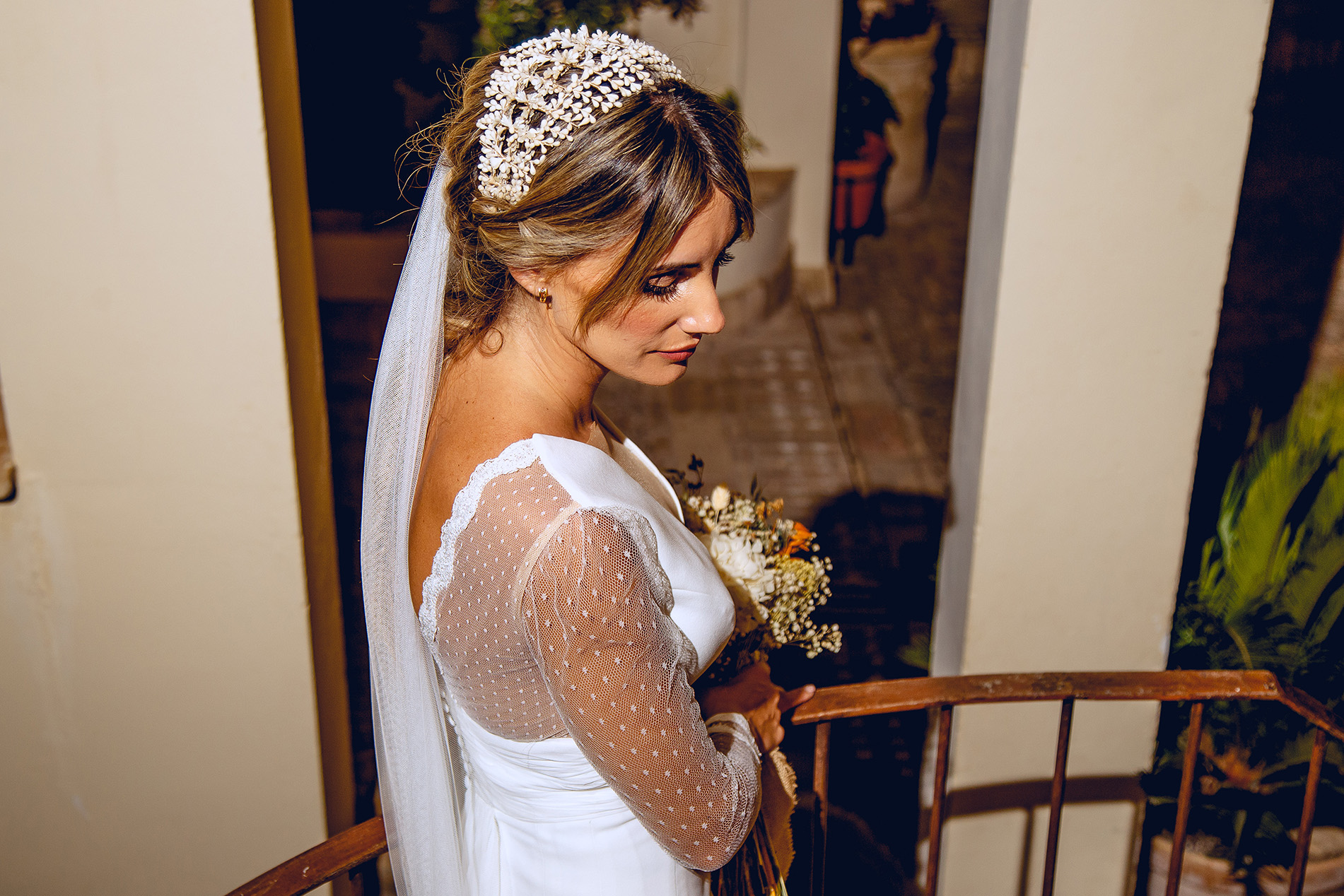 In our Fuente Palmera store and accompanied by her mother, her cousin and the stylist Marta Villanueva, she felt at home and found the wedding dress of her dreams. "At first I felt somewhat disguised, since it was not my size and we were deciding the changes on it. I felt very comfortable thanks to the unbeatable treatment of Loli, the professional who attended me. And the day I went to try it on, already personalized, I remember it as a very emotional and wonderful moment ".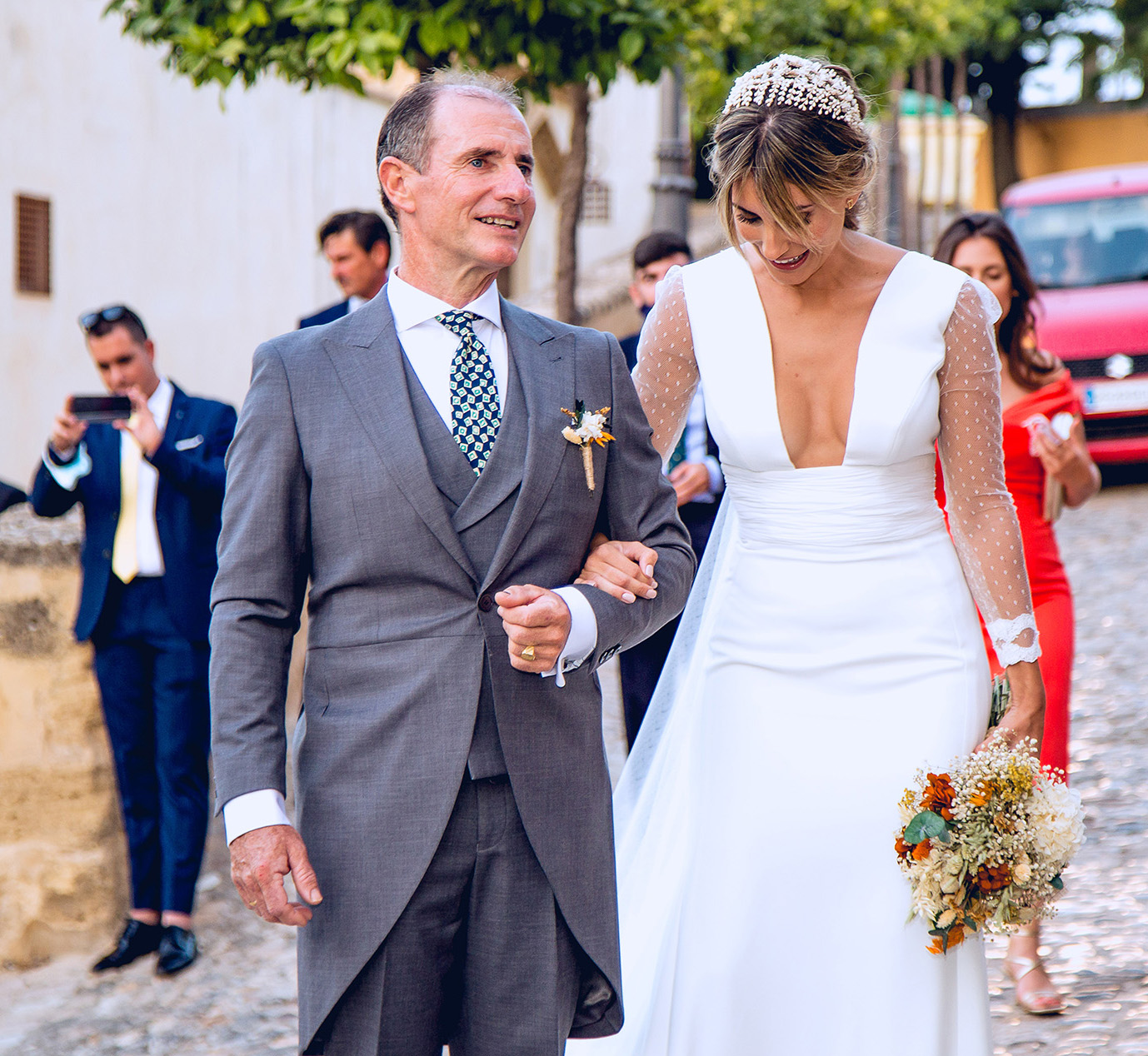 Inma remembers her wedding day as "one of the hottest in history and yet, not even once did I think about the heat that I could suffer with a quite heavy wedding dress, like mine was. I felt so pretty that didn't matter the restrictions, the heat or anything else that could spoil such a special day for us ".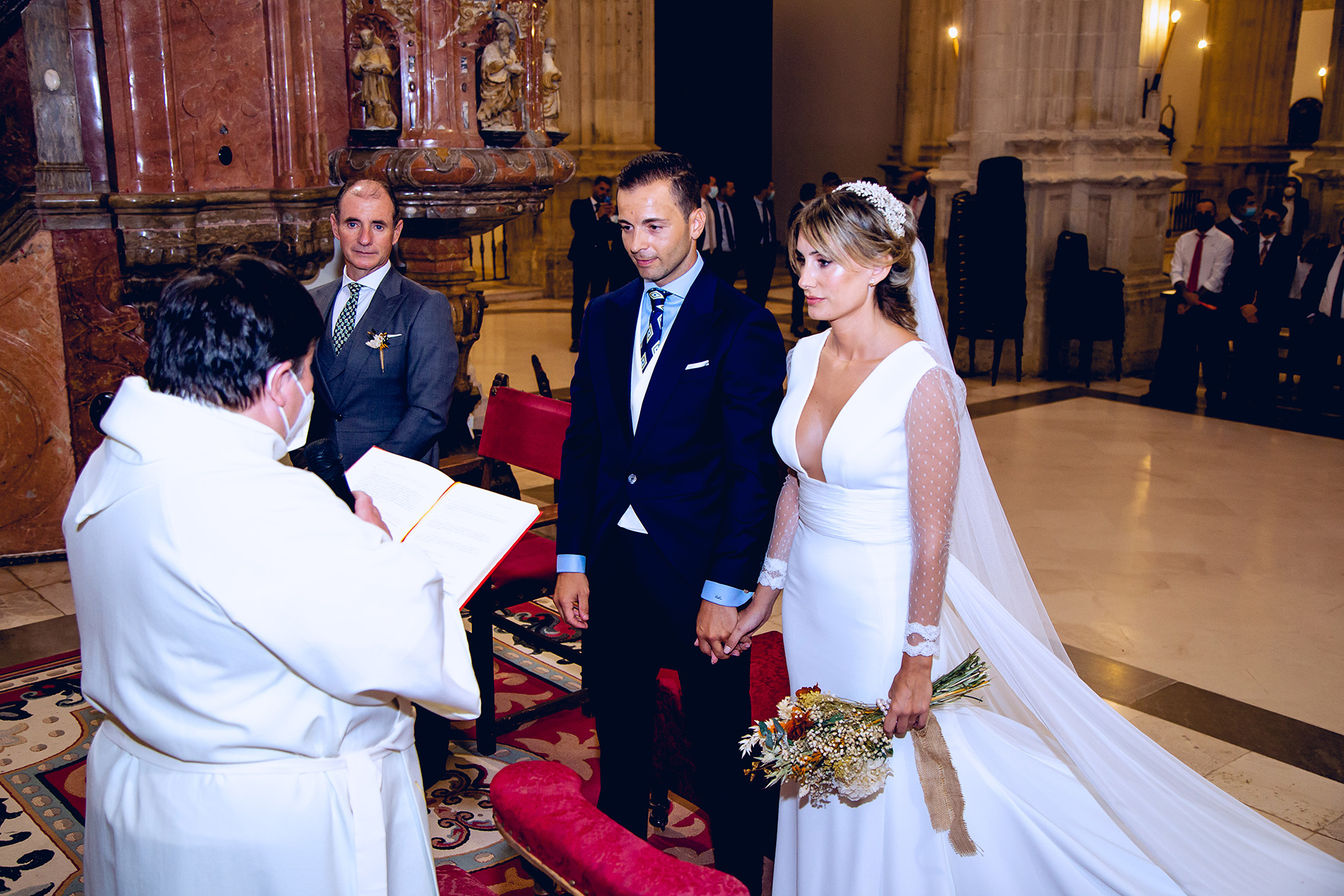 To finish, she confesses excitedly, "I never thought of getting married, and it was not even my priority. But now I would repeat that very special day over and over again."
Inma was radiant, splendid and very sure of herself, as you can see in the snapshots that we show you.
Congratulations, we wish you a lot of happiness!!
Have you gotten married and your wedding dress is from HigarNovias? Do you want to become one of our real brides? Write to us at info@blog.higarnovias.com