The deep lounge neckline is a neckline that stylizes the female figure, with an infinite V-shaped opening. A simple and elegant neckline that achieves a slimmer silhouette, while balancing the bride's chest.
For risky but also classic brides, this deep-lounge or deep-plunge neckline is becoming increasingly fashionable because, thanks to its verticality, it gives the feeling of a greater length of the silhouette. A very flattering neckline that also accentuates curves, lengthens the neck and streamlines the upper torso.
In HigarNovias we bet on the comfort of the bride. For this purpose, in this type of so pronounced necklines, we use a semitransparent fabric, so that you feel comfortable and safe, but also sensual and radiant at the same time .
With the wedding dresses of the new HigarNovias 40th Anniversary Collection that we offer, you will be able to show your most sensual side on the most special day of your life.
We could define the Qatar model as a charming and sensual design. It is a boho chic style wedding dress that will make you feel very light and comfortable on your big day. With a beaded bodice and a flowing skirt in royal tulle, its deep-lounge neckline and its waist, adorned with crystal trimmings, that gives way to a wide skirt, will captivate you.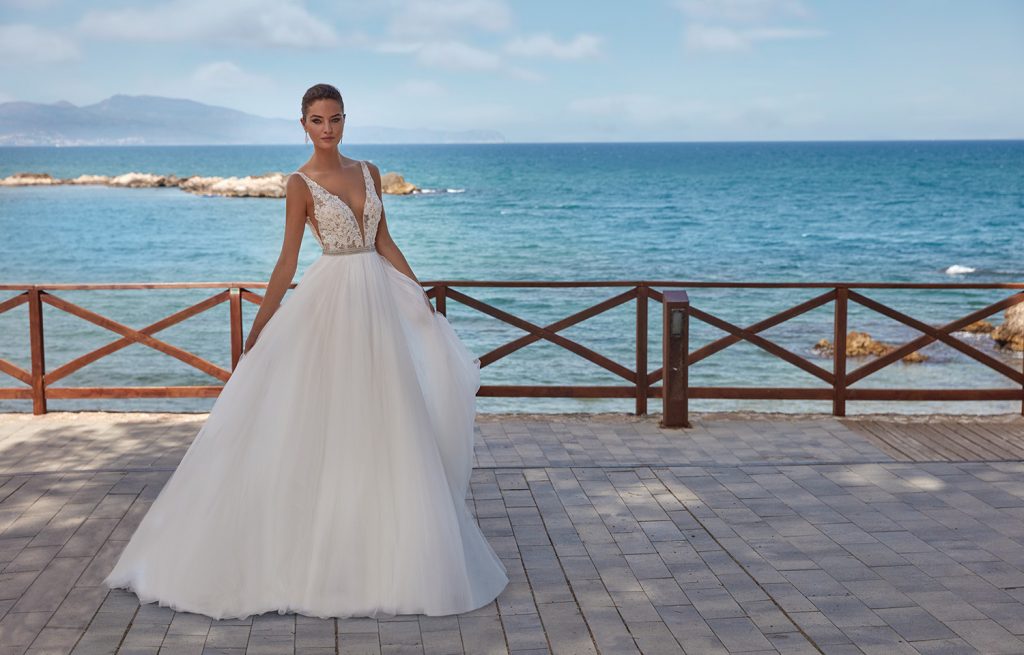 The Quebec model is a proof that this type of infinity neckline combines perfectly with a classic design. Crafted in crepe and tulle, this princess silhouette wedding dress presents a haute couture look with a traditional flair for a classic bride. The soft bodice is accentuated by the V-neckline, tailored sleeves and open back. The ruffled tulle skirt has an elegant fall, adding volume and a good dose of romance.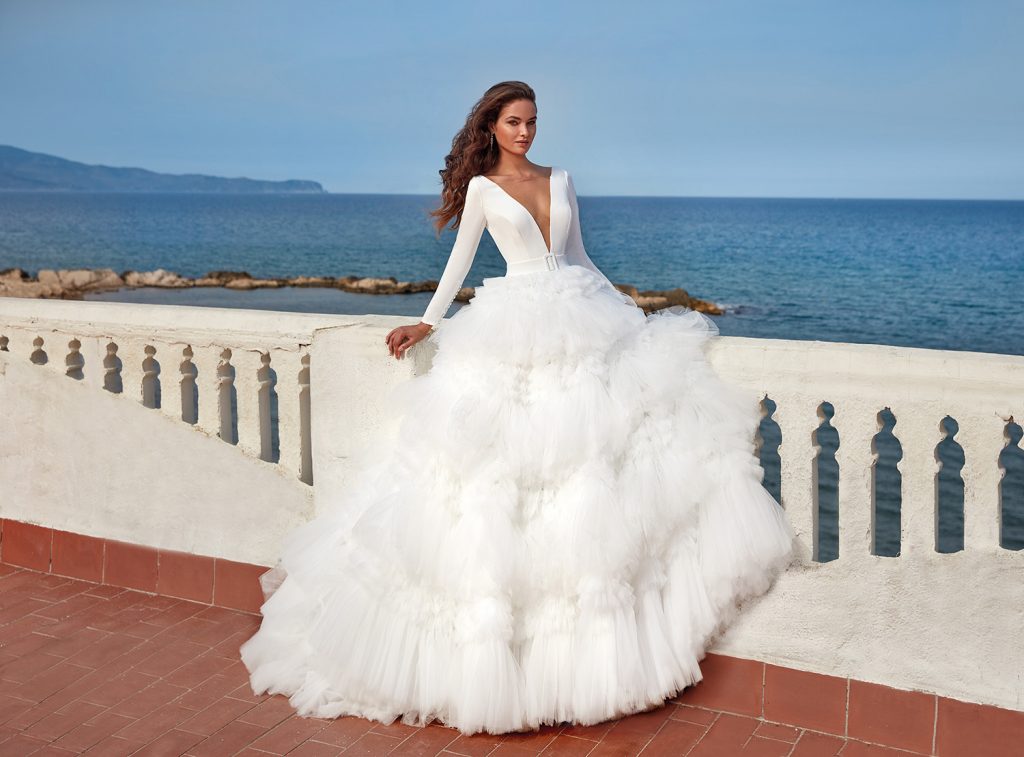 Seductive and sophisticated, the Quin model is ideal for brides looking for a suggestive and elegant mermaid wedding dress. Made of lace and rhinestones, it features a bold and playful V-neckline, adorned with a spectacular flower. The straps link with a deep illusion back, that will turn heads on your big day.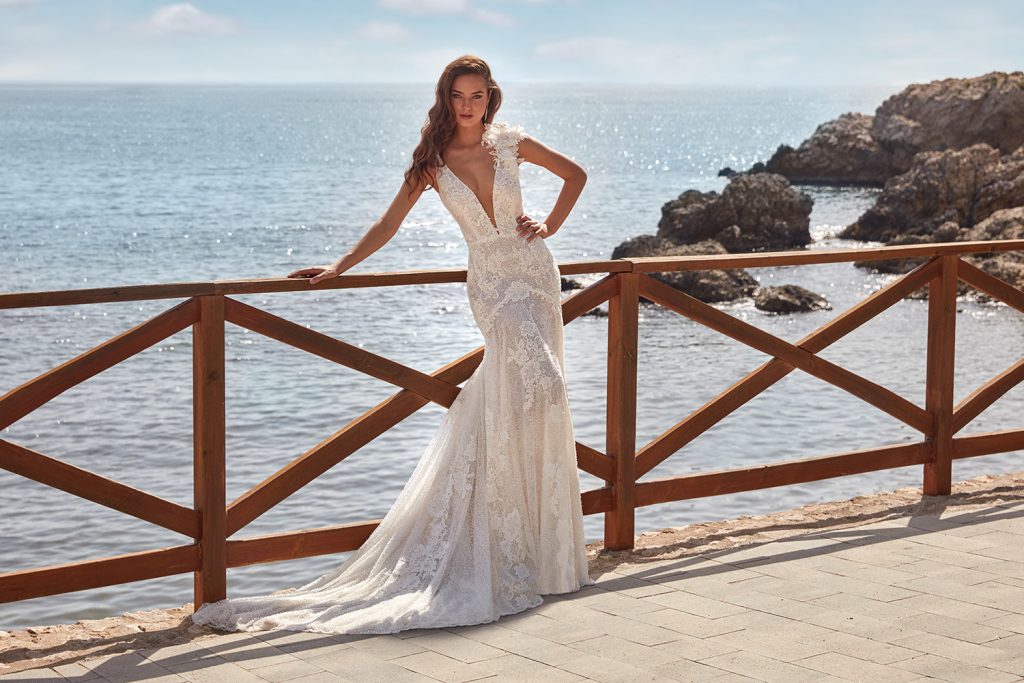 Another classic wedding dress, if there is any, is the Qalea model. A princess silhouette wedding dress made of silk brocade, it features an infinity neckline to the waist, with a dropped shoulder. Its skirt with a beautiful fall, wide volume and generous train will make you feel like in a fairy tale.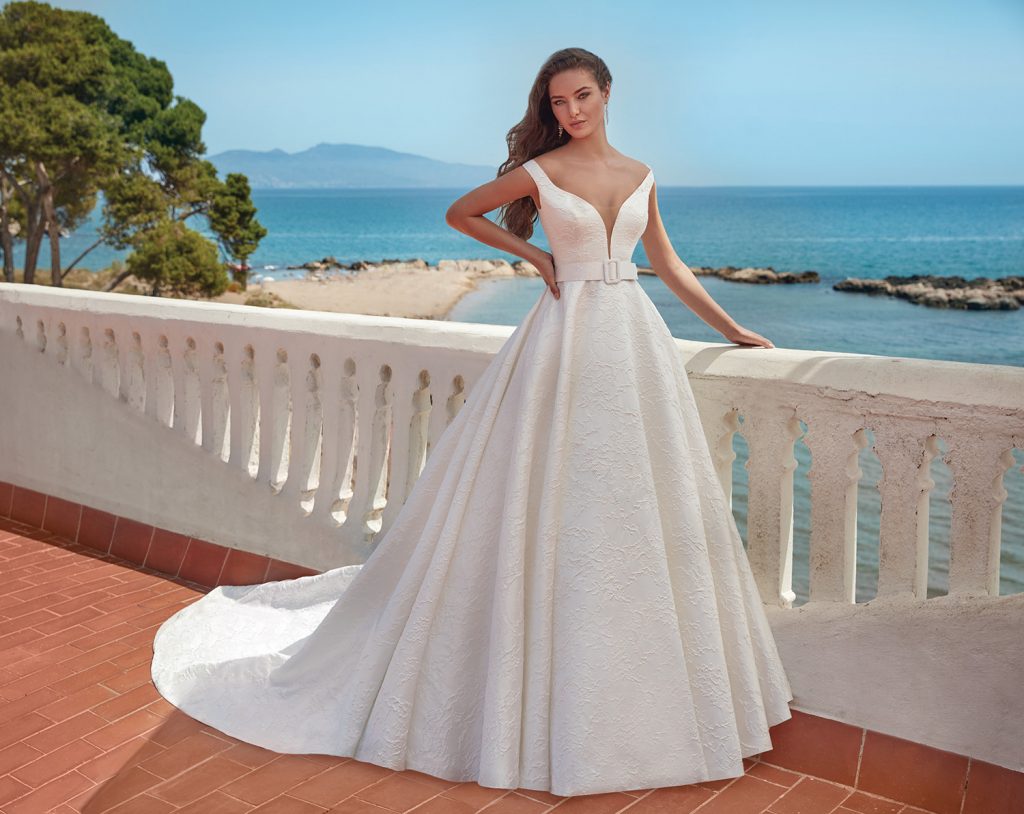 We encourage you to visit our website, where you will find more models. As we are the manufacturers, if you fall in love with the neckline of one of our designs, but you like more the skirt of another one, you can make the modifications that you wish, until you get to make your dream wedding dress, personalized and totally exclusive for you.
Customer service telephone numbers
HIGARNOVIAS
www.higarnovias.com/es
C/ Portales Nr. 4. Fuente Palmera
Phone 957 63 86 88
Whatsapp 673 329 646
info@higarnovias.com
MANU GARCÍA
www.manugarciacostura.com
BARCELONA 932 922 451
MADRID 91 366 28 80
OVIEDO 98 523 17 20
VALENCIA 963 529 706
VALERIO LUNA
www.valerioluna.es
BARCELONA 932 922 451
MADRID 672 220 576
MÁLAGA 952 213 833
VALENCIA 963 943 672