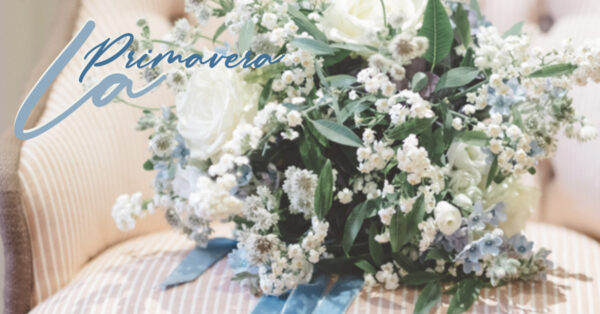 Spring begins tomorrow and, as in every change of season, we will talk about the trend colors that are going to be worn.
If you are one of these women who like to be fashionable, you would surely like to know them, and you will have them in mind when choosing the cocktail dress that you will wear at that special event that is already approaching.
The color palette that London and New York catwalks have chosen for this spring/summer season stands out for its optimism, so necessary at the moment. The confinement, already more than a year, has taught us to appreciate the small pleasures of life.
Living with tranquility and well-being has become a main objective for many of us, and to achieve this, hope and optimism are essential. Two emotions that are reflected in the trendy colors that we highlight here.
We start with Purple Rose, a seductive and mystical light violet tone that exudes serenity. For you, an intelligent and modern woman. It will make you feel powerful.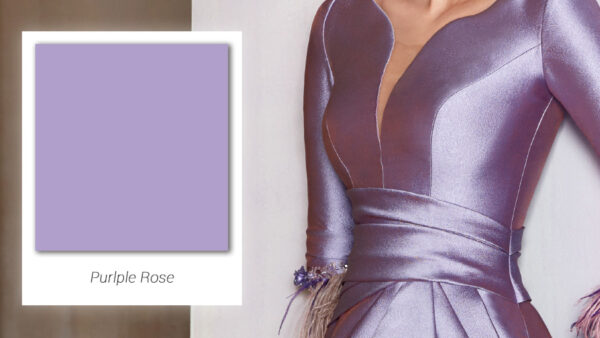 The MG3218 model from Manu García's Legacy collection features this elegant color. A cocktail dress made in silk jacquard that presents several peculiarities: a sophisticated V-neckline, a wide pleated sash that helps to define the body and original French sleeves with feathers and beaded finishes.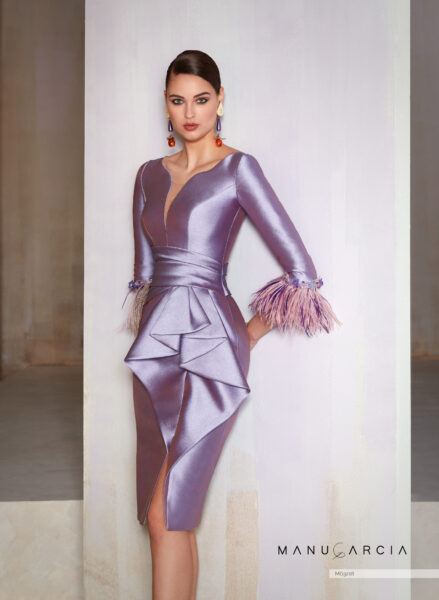 The refreshing Beach Glass color is a pastel shade of green, an aqua shade, reminiscent of ocean currents. Young and energetic, for a risky and confident woman.
In this tone we highlight the MG3230 model, a distinguished short cocktail dress, with a classic and timeless cut. The piqué fabric is so soft to the touch and is so comfortable to wear, that it is the ideal choice for any event. You will fall in love with the perfect pleating of the bodice and its illusion back with rhinestones, with which you will squander youth and femininity.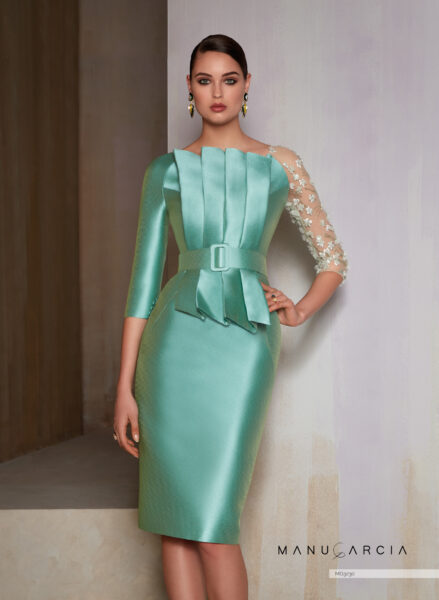 We continue with the French Blue color, a bright, cheerful and very flattering blue. For a woman who inspires optimism and vitality.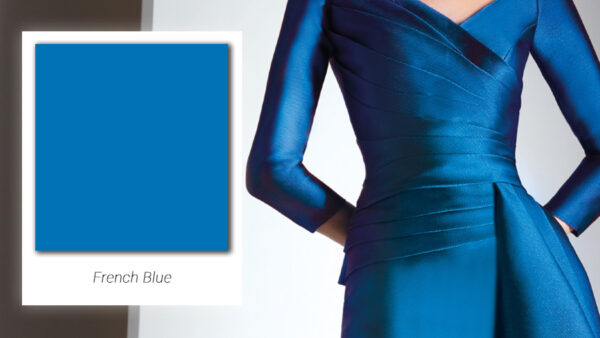 In this color we bring you the VL5130 model from the Atlantis collection by Valerio Luna, a spectacular cocktail dress made of silk piqué that stands out for its bodice, pleated to the waist, from where start the mermaid skirt and a sophisticated overcoat. It is an ideal design to be the perfect guest.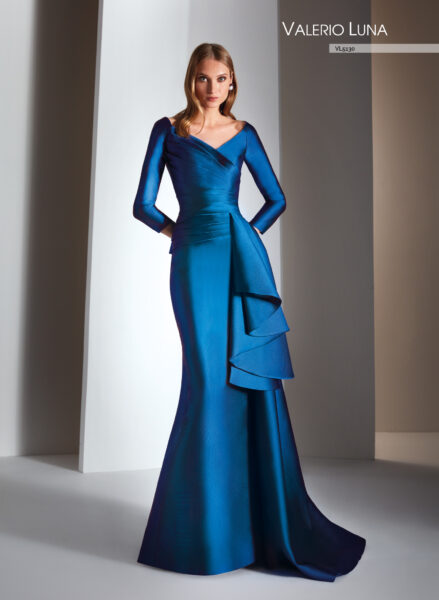 And we finish with the striking and passionate Raspberry Sorbet, an intense pink that could not be absent in spring. The sun and the nature, that resurfaces joyfully, fill us with energy and warmth, like this tone.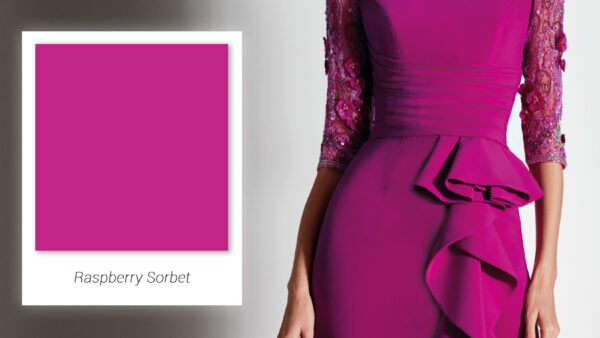 In this color we bring you a new Valerio Luna model, the VL 5116. A long cocktail dress, with a bateau neckline and a bodice that fits at the waist with a draped sash. The clean-cut mermaid skirt stands out for the wide and seductive opening that is finished with ruffles. Its French sleeves, adorned with 3D rhinestones, with a perfect finish, look ideal.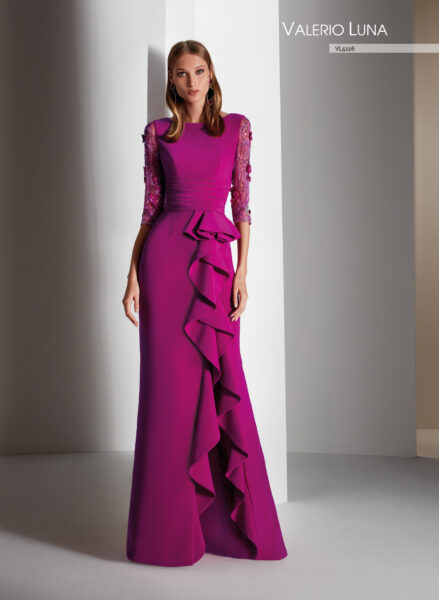 What do you think of the trendy colors of this spring 2021? We think they lift your spirits and are very flattering.
And remember, if you like any of these cocktail dresses, ask for an appointment at any of our HigarNovias stores and at authorized points of sale.
Our designs are made in Spain and can be customized, because we are manufacturers.
Customer service telephone numbers
HIGARNOVIAS
C/ Portales núm. 4. Fuente Palmera
Tfno 957 63 86 88
Whatsapp 673 329 646
info@higarnovias.com
MANU GARCÍA
BARCELONA 932 922 451
MADRID 91 366 28 80
OVIEDO 98 523 17 20
VALENCIA 963 529 706
VALERIO LUNA
BARCELONA 932 922 451
MADRID 672 220 576
MÁLAGA 952 213 833
VALENCIA 963 943 672
Header photo: @kaleidoswedding
This bridal bouquet from @pecciartefloral accompanied us in the shooting, in which we participated with Valerio Luna's Cuba model, in the Olivar de Santa Teresa.
You can see it in the post that we dedicate to it:
A wedding dress with personality, the Cuba model by Valerio Luna