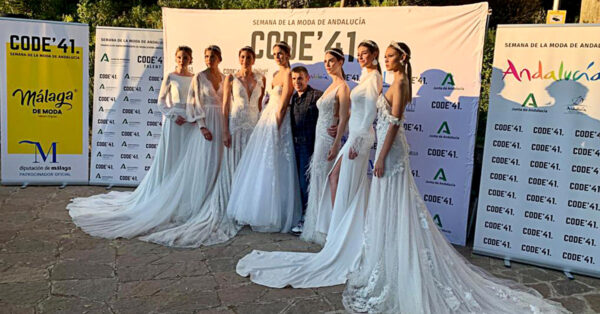 HigarNovias has participated in the first face-to-face fashion event of 2021 that combines the designs of the great Andalusian firms and the commitment to young creators.
From Sunday 21st to Saturday 27th of March, fashion shows, productions and audiovisuals are held in different unique environments of Andalusia.
HigarNovias has catwalked in the archaeological site of Itálica, in Santiponce (Seville), last Sunday 21st. A very special day, because we have once again catwalked with an audience, in a place full of history, on a splendid day. We have presented, among others, two wedding dresses from our special 40th anniversary collection, and also the latest creations by Manu García, from the collection we call Legacy, with which we honor our most emblematic patterns.
In this collection we bet on the mermaid-silhouette wedding dress, such as the Quindra model, and the princess-silhouette wedding dress, such as the Queila model, two of the designs that have catwalked in Itálica. We would like to highlight as well some exquisite details, such as the 3D flower embellishments, the lace bodice or the tulle skirt, complemented by puffed false sleeves, or romantic dropped straps with rhinestones.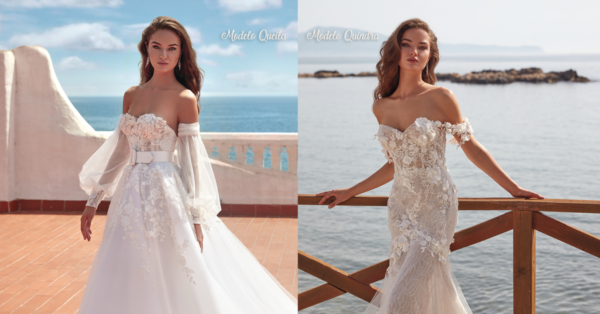 In this idyllic setting we have also catwalked with our most spectacular cocktail dresses by Valerio Luna and Manu García.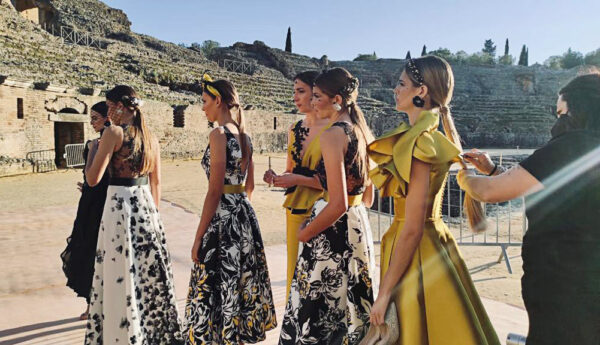 These models exhibit the laborious and totally personalized work carried out by the professional team that forms HigarNovias.
In the Roman city, a candidate to become a World Heritage Site, we have lived very special moments, because the return to normality is gradually becoming a reality.
These are some of the moments lived at the backstage of the show.
The health crisis has greatly affected our sector, so events such as Andalusian Fashion Week, Code41, supported by the Andalusian Government and committed to events with public, are essential to relaunch Andalusian design.
And we must keep in mind that the fashion sector is one of the most powerful cultural industries in Andalusia, employing more than 10,500 people through almost 2,500 companies.
If you are thinking of getting married soon, be sure to visit our website www.higarnovias.com or request your safe appointment at our Fuente Palmera store, or at any of the points of sale that HigarNovias has in Spain.
HIGARNOVIAS
C/ Portales núm. 4. Fuente Palmera
Tfno. 957 63 86 88
Whatsapp 673 329 646
info@higarnovias.com
MANU GARCÍA
www.manugarciacostura.com
BARCELONA 932 922 451
MADRID 91 366 28 80
OVIEDO 98 523 17 20
VALENCIA 963 529 706
VALERIO LUNA
www.valerioluna.es
BARCELONA 932 922 451
MADRID 672 220 576
MÁLAGA 952 213 833
VALENCIA 963 943 672