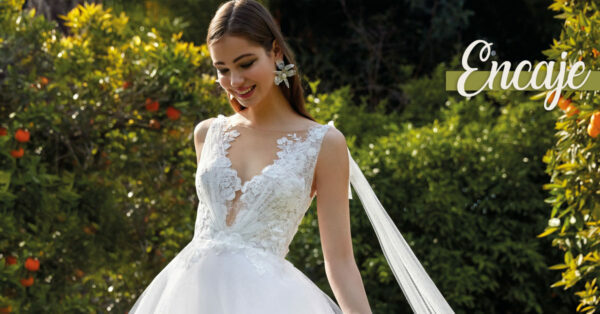 Lace is a fabric that is widely used in the manufacturing of the wedding dresses. It perfectly combines with all kinds of designs, from the most sensual to the most classic. 
The forms that lace outlines, whether on the skin or superimposed on other fabrics, reflect the femininity and romanticism of any woman.
Lace in wedding dresses is very versatile and combines with all styles, whether they are more classic in princess silhouette, or more modern in mermaid line.
The details in the wedding dresses are what make them unique. Thus, the lace provides delicacy and sensuality. An example of this is shown in the illusion necklines or tattoo-effect backs, where the lace, with suggestive transparencies of floral motifs or geometric shapes, creates spectacular designs.
We present you four flirty lace wedding dresses from our brands Manu García and Valerio Luna, so that you can discover the magic of this delicate fabric.
From the Legacy collection by Manu García we highlight
The Papiro model is a wedding dress with an illusion neckline and armholes finished with the same floral details made in lace, that falls on the mermaid-line skirt with a wide opening, made of crepe. A delicate design with a simple line, that will frame your figure in a way that will make you feel really beautiful.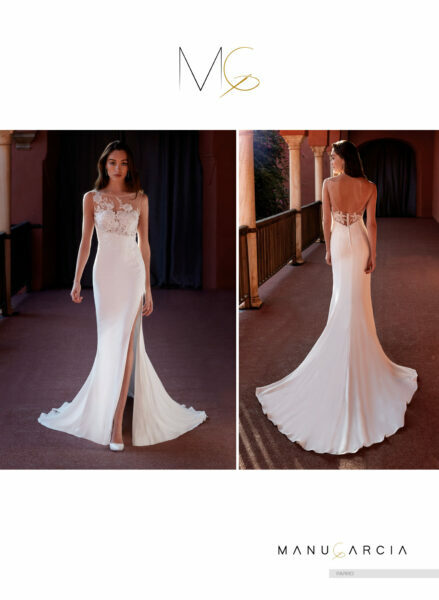 The Patria model is ideal for a daring bride. A lace and tulle wedding dress with a wide neckline, that will seduce your partner and your guests. The mermaid silhouette of the design will highlight every inch of your figure and the long train, adorned with lace applications, gives it a romantic and sensual air.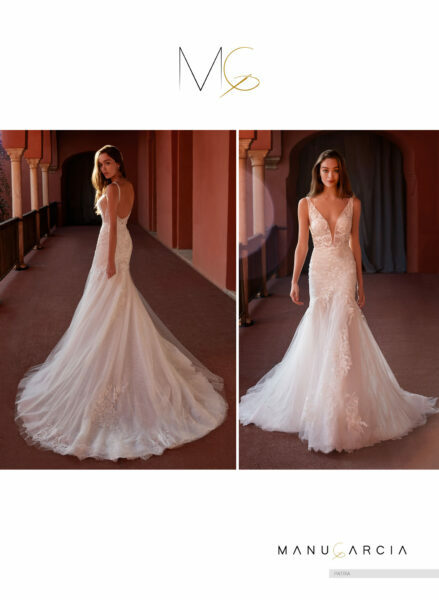 From the Atlantis collection by Valerio Luna we present you
The Dique model, an elegant wedding dress made in a flattering A-line silhouette, whose magic touch is on the sleeves and back, due to its fine transparencies that form a second skin. Very suggestive design to create a very sensual bride.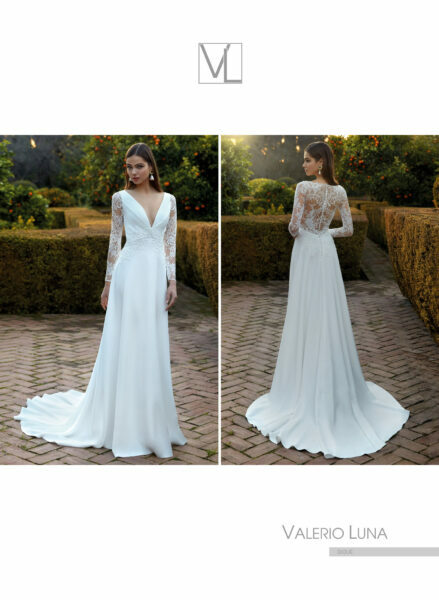 Elegance and modernity come together in the Dorado model. A princess silhouette  wedding dress that exudes naturalness. Its lace bodice with guipure provides all the essential details for such a special day. The daring V-neckline is perfectly complemented by the illusion back, for a true modern princess.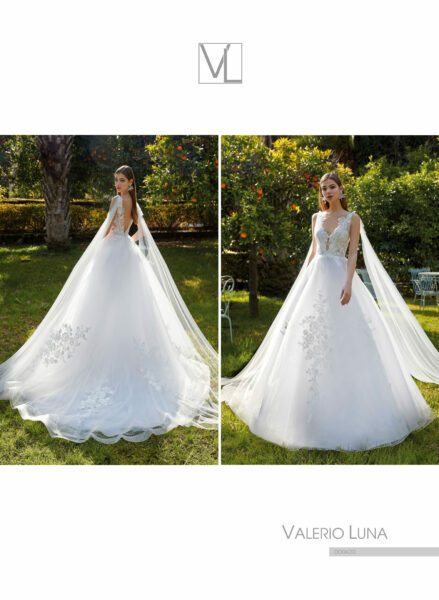 As you can see, the versatility of lace allows it to be used anywhere in the wedding dress to create romantic and seductive designs, whether in the form of "tattoos" or on top of other fabrics.
At HigarNovias we manufacture our own designs, so any model can be customized to suit your taste and style, and thus make it unique and exclusive for you.
Request your secure appointment at any of our stores and at authorized points of sale:
Customer service telephone numbers
HIGARNOVIAS
www.higarnovias.com/es/
C/ Portales Nr. 4. Fuente Palmera
Phone: 957 63 86 88
Whatsapp 673 329 646
info@higarnovias.com
MANU GARCÍA
www.manugarciacostura.com
BARCELONA 932 922 451
MADRID 91 366 28 80
OVIEDO 98 523 17 20
VALENCIA 963 529 706
VALERIO LUNA
www.valerioluna.es
BARCELONA 932 922 451
MADRID 672 220 576
MÁLAGA 952 213 833
VALENCIA 963 943 672