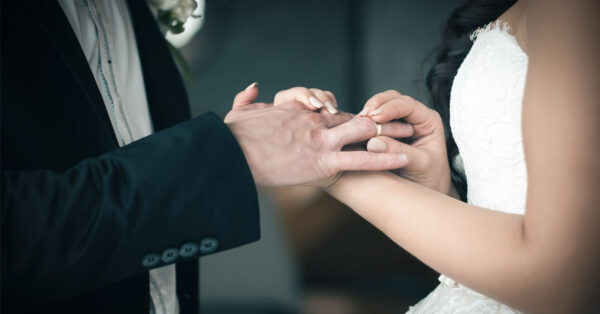 The photographs of your wedding day are extremely valuable, because they are a beautiful memory that will remain for a lifetime. It helps us to relive that special day and those wonderful moments shared with your partner, family and friends. 
For this reason it is important to trust a good photographer, who captures those important details that you will like to remember over time: gestures, hands, smiles, group photos, the most emotional moments and the greatest fun, of course, and also those details of the decoration that you have chosen with so much care.
The current trend in wedding photography is to capture relaxed, spontaneous and non-posed moments, with the aim of showing the happiness of that day in a natural way.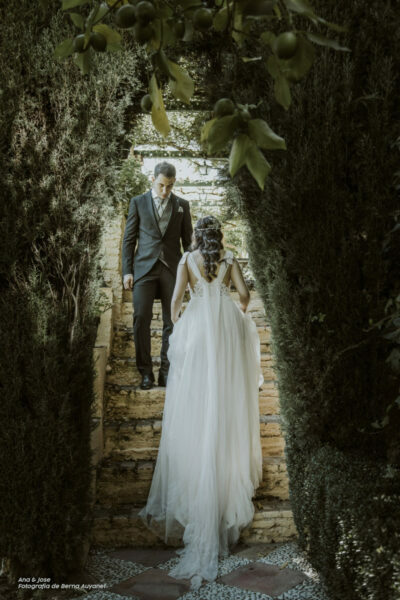 Photographing details of the chosen decoration, the centerpieces, the welcome drink area or the original ideas that have occurred to you and that have worked so well.
You can choose different styles of photography, from the most artistic to the most romantic, passing through the most cinematographic one. You just have to find the professional that suits your tastes best.
It is fashionable, if you decide to do a pre- or post-wedding report, to get out of the bride and groom's comfort zone and do it in a place that is not the couple's residence. Choosing a perfect place, with charm and the desire to enjoy the moment, is all you need.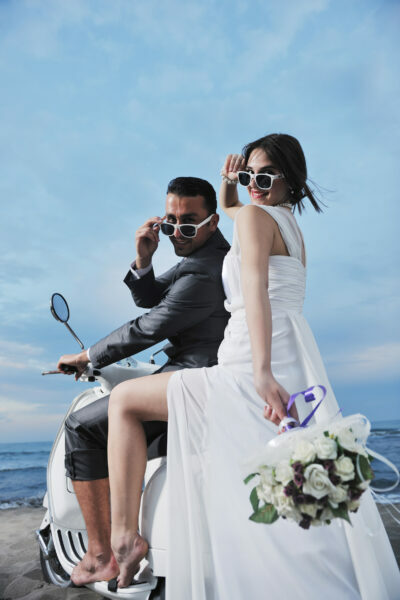 On the other hand, we suggest that, in the era of social networks and smartphones, it is a good idea to ask your guests to collect snapshots of your wedding with their eyes, with their own style. Thus, you will have incredible photos from different points of view, in addition to the "official" ones.
There are free apps available that permit sharing the photos and videos of your wedding taken by the guests with their mobile phones, such as WedShoots, from the web site www.bodas.net or WedBox. They are closed forums, so there is some privacy. In addition to sharing the photos, guests can comment and "like" any of them.
Anything to remember that day as if you were living it again. May the photographs produce you beautiful sensations of joy and emotion, be it a photo of yourself, of a detail or of any other protagonist.
Do you already have an idea about the style of wedding photography that you want?