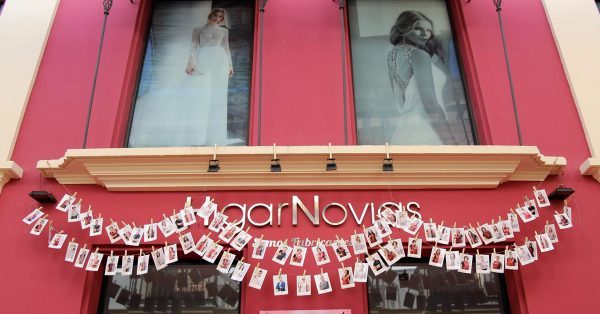 The year that comes to an end has been very difficult for everyone. But in our hearts flows the hope that 2021 will be a good year, in which weddings and the most special events will return. We will give each other the kisses and hugs that we have not been able to exchange, and they will be more intense and more sincere. 
If we reflect on everything we have experienced, we can only thank our entire team for their passion, their dedication and the desire to move forward, without losing the smile.
There have been couples who have moved on with their wedding date, rearranging everything, being brave. And other couples have postponed their wedding to 2021, and it is that we must not lose the illusion, and continue with our plans, even if it is in a different way.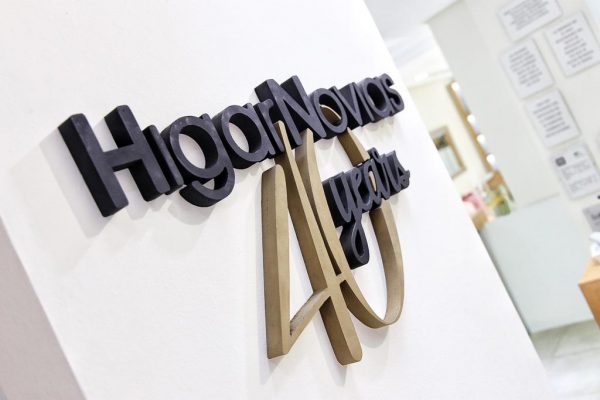 For HigarNovias it has been a year of new challenges. We have celebrated our 40th anniversary with participation in the Barcelona Bridal Fashion Week, one of the most important fairs in the world in the bridal sector, which in such an atypical year has adopted a new dimension, opening to the digital world to reach all the protagonists of the bridal fashion sector in any part of the world and in any situation.
A unique and unforgettable experience with which we have grown as a company, parading with the new wedding and cocktail designs by Manu García and Valerio Luna, in a tribute to our history and know-how. We are a company of traditions, in which designs are created and adapted to the individual taste of each woman. All our dresses are handcrafted in Spain.
We want our brides to be excited, preparing their wedding and deciding which day they are going to visit us and who will accompany them to live that emotional experience, that is the choice of her wedding dress; that the mothers-of-the-bride are thinking about that so flattering cocktail dress that they will find in our stores, and that those mothers, whose little boy or girl make first communion, ask what is the best time to come to HigarNovias and check the wide variety of communion dresses and suits.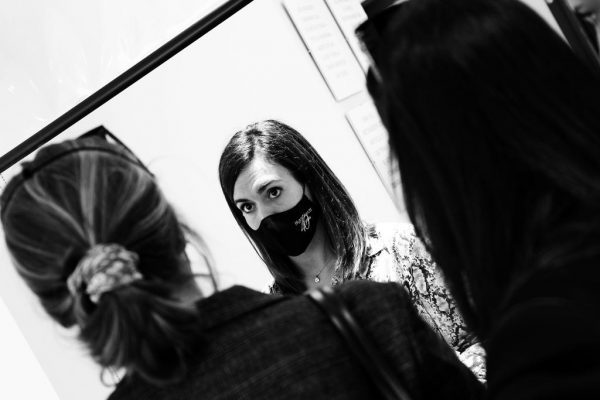 Our entire team awaits you to advise you and to help you to find what you are looking for, and to make your visit as safe, as it will be special and unforgettable. We are always committed to your health and to your dreams.
We would like to toast with you for a 2021 full of good moments, improvements and great joys. 
Because… "love has no limits"
Photographies: Javier Adame