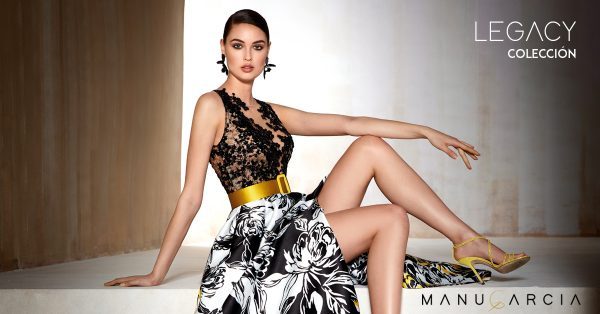 It is the last night of this year that leaves us. Although we all wish that this year ends soonest, we deserve to do it elegantly.
We will not attend parties, and family gatherings will be reduced, but that should not affect the party spirit that is breathed on New Year's Eve. There is nothing more beautiful than dressing up for dinner, eating the grapes that will lead the way for 2021 and having fun, albeit in an intimate way, with the closest family.
Although it is not spring, floral prints to brighten your life are a trend in this autumn and winter season. They provide a romantic and elegant air for this special New Year night.
For this reason, we present three very comfortable models from Manu García's Legacy collection. They are full of special charm, and you can rescue them for any other event later, to celebrate, for example, the end of this pandemic.
We start with a youthful two-piece set in printed satin. It is the MG 3206 model, that we love for its lightness and comfort. The original coat, without darts, with a roll neck and without sleeves has captivated us, together with its metallic color. What about you?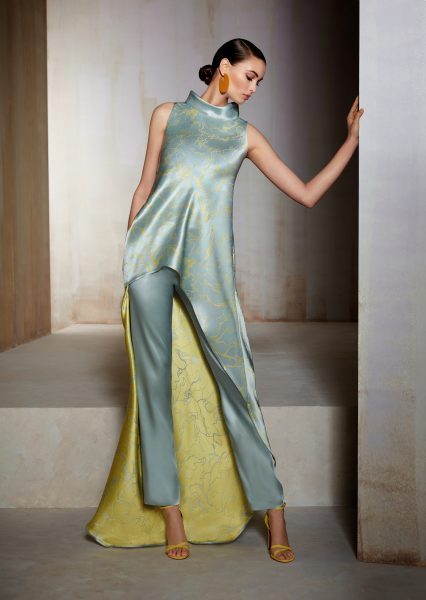 The model MG3203 is a flared cocktail dress made of soft printed mikado, with a very natural movement. A very feminine and flattering design that will enhance your figure.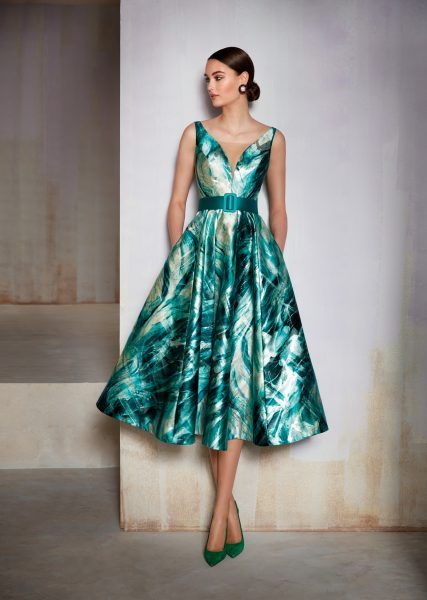 You will be fascinated by this New Year's Eve cocktail dress. The MG3241model, a classic cocktail dress with clean lines. The combination of yellow and black is perfect, as well as its elegant boat neckline and the detail of the organza flower. Can you imagine saying goodbye to 2020 wearing this wonderful design?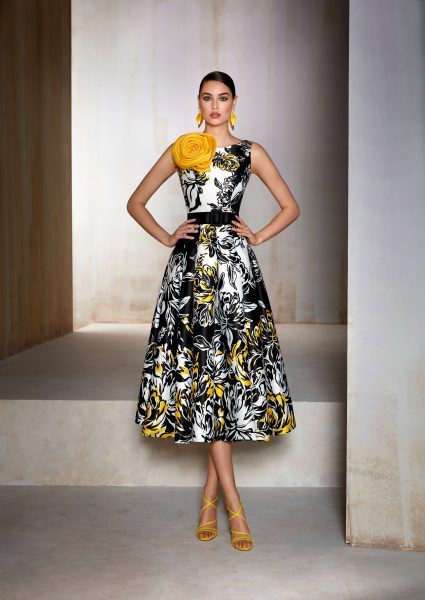 Now that they allow us to travel throughout Andalusia, be sure to visit us at the Manu García stores of the HigarNovias Group and at authorized points of sale. These and other cocktail dresses for New Year's Eve await you. In addition, now we celebrate Christmas Sales, very special Christmas discounts on cocktail, bride, groom and communion until this next December 31.
HIGARNOVIAS
C/ Portales Nr. 4. Fuente Palmera
Phone 957 63 86 88
Whatsapp 673 329 646
info@higarnovias.com
MANU GARCÍA
BARCELONA  93 292 24 51 – 649 49 55 88
MADRID  91 366 28 80 – 648 739 571
OVIEDO  985 231 720 – 615 33 91 79
VALENCIA  963 529 706- 637 669 141
We remind you that we have established a customer service protocol to guarantee the safety of our customers and our team, since every day more and more people decide to go ahead with the celebration of their wedding or event.
Ver esta publicación en Instagram