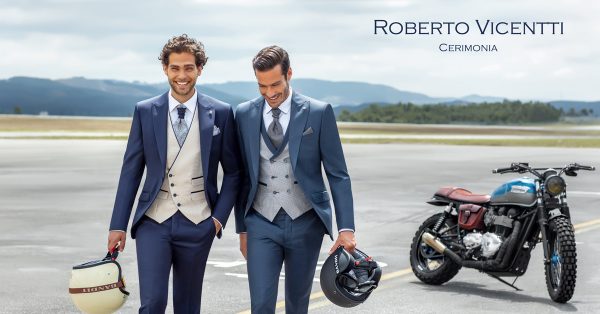 If you are an enthusiastic guy who likes adventure, and you want to convey that personality on your wedding day, pay attention to this post. 
Today we present several designs from Roberto Vicentti's new collection of groom suits called 1001 Emotions Campaign, with elegant combinations that define the style.
And within 1001 Emotions Campaign, Eternal is the most adventurous groom collection. Groom suits with personality in slim fit, handmade from Italian fabrics of the best quality, so that you can celebrate your love as you deserve.
The Eternal Negro 31.21.000 model is a groom suit in lycra wool fabric. The jacket is a blazer with a peak lapel that contrasts with the 4 × 4 button double-breasted vest, a tie with a floral print and a handkerchief.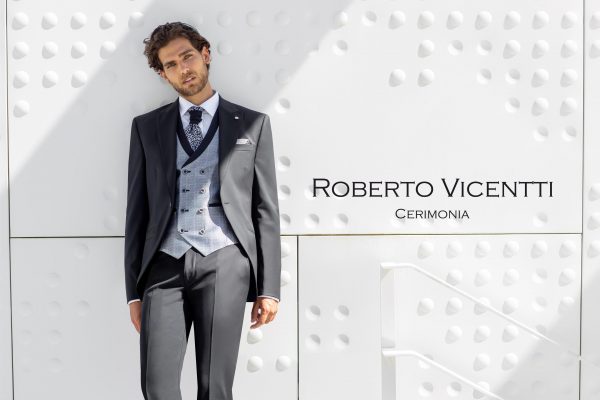 The Eternal Azul 03.21.313 model is a more formal groom frock coat, in lycra wool fabric with peak lapels. The 3 × 3 button waistcoat with a maroon micro-pattern, the original tie and the handkerchief with floral motifs combine perfectly with the blue tone of the groom suit. An elegant and jolly proposal that you will love.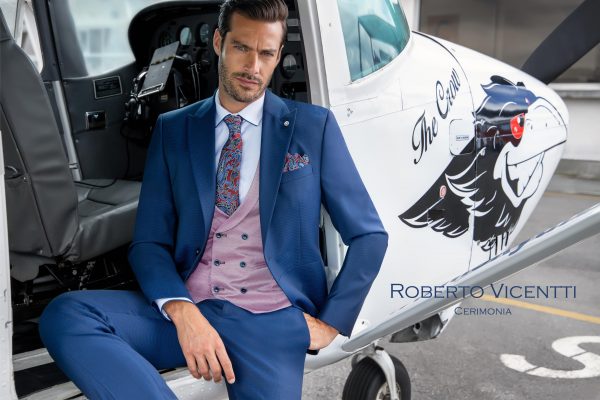 The Eternal Blue 06.21.332 model is a plain blue groom suit in mohair wool fabric. The slim-fit American jacket is in contrast to the 4 × 4 button double-breasted vest, tie and handkerchief in the same tone. An eternal and timeless look, with which you will undoubtedly stand out on your wedding day.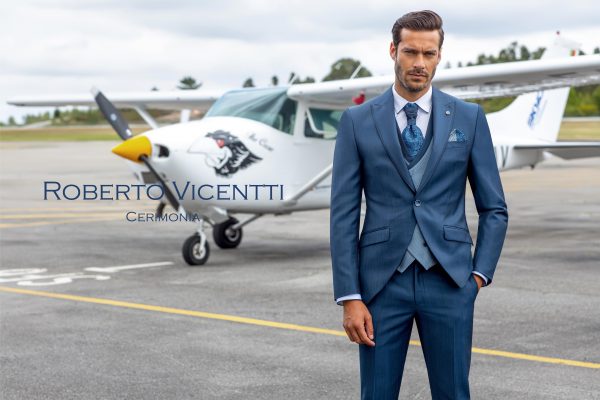 Discover 1001 Emotions Campaign by Roberto Vicentti, groom suits in Fuente Palmera that will make you fall in love. If you want to get your groom suit right, let our team advise you. They are always up to date with the latest trends, guaranteeing a unique personalized result for each groom.
Ask for your safe appointment in our store,
HIGARNOVIAS
C/ Portales nr. 4.
Fuente Palmera
Phone 957 63 86 88
Whatsapp 673 329 646
info@higarnovias.com