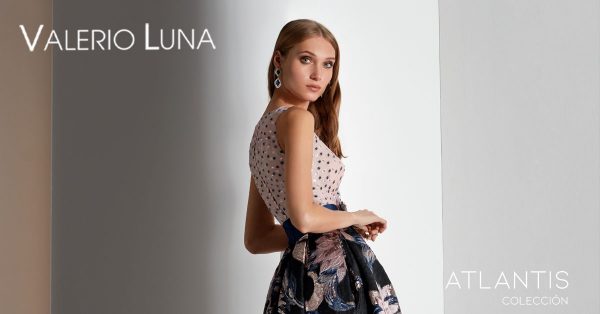 In the Atlantis collection by Valerio Luna we find some spectacular cocktail dresses, to dress a woman who wants to feel unique on the most special occasions.
Because, despite the hard times we are living in, we must not lose hope and continue celebrating the happiness of that brave couple who decide to celebrate their wedding, of those parents who baptize their baby, or of that girl or boy who was not able to receive his first communion, and he does it now in autumn.
Life goes on, and we are sure that we will defeat this virus, and that it will not be able to defeat us.
So, today we propose 4 very different cocktail dresses, which have in common elegance and glamor, that will make you the perfect guest.
The mermaid cut is back in fashion, to enhance your silhouette. The VL5104 cocktail dress achieves the perfect union by combining 3D rhinestones with crepe, that girdles to the body. This model stands out for the intense red color of the skirt and its large opening, that gives it a distinguished sensuality with which you will captivate.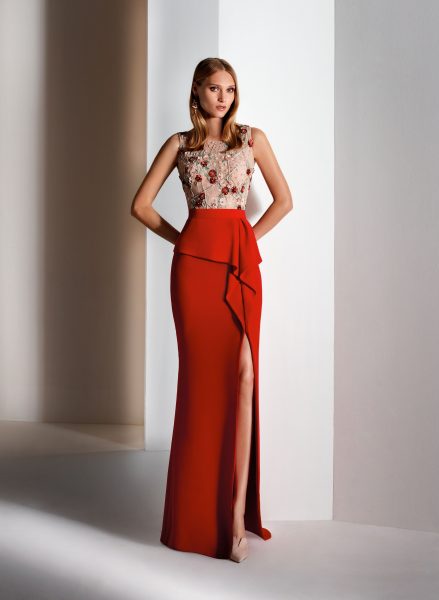 For your day event we suggest the VL5107 model. A midi-length cocktail dress in printed silky tulle, with an attractive V-neckline draped in the same fabric. The flying skirt, a very current trend, will flatter you and will make you feel very comfortable.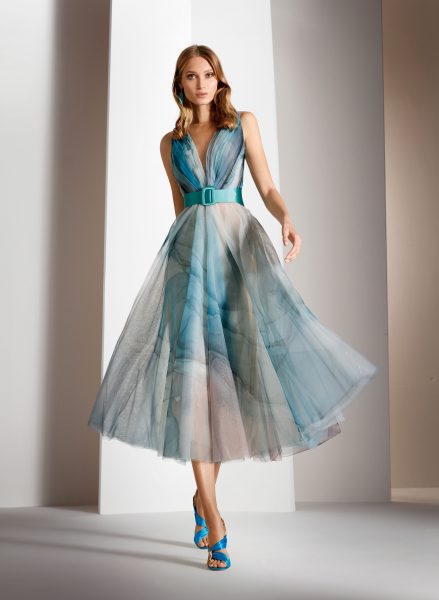 You will fall in love with the VL5121 model, a wonderful youthful cocktail dress made of organza. Its surprising V-neckline will enhance your bust and the draped waist, from where a spectacular A-line skirt comes out, will make you move with lightness and ease. You will be the sensation of that special event.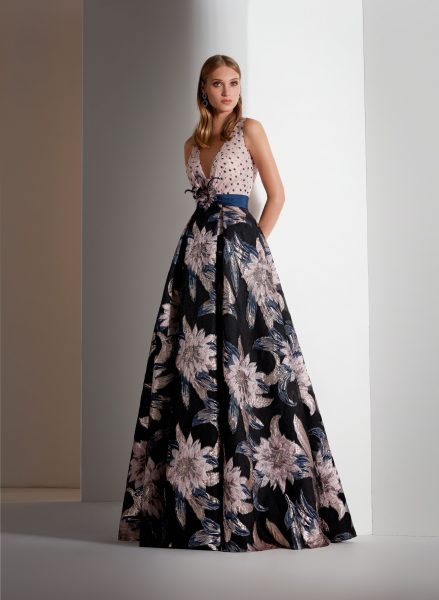 Another model that will surprise you is the VL5124, a dazzling and youthful long cocktail dress with a flared shape, made in mikado. You will look splendid with the original jeweled neckline and the pleated skirt, fitted with a Paris knitted bow, that will enhance your figure.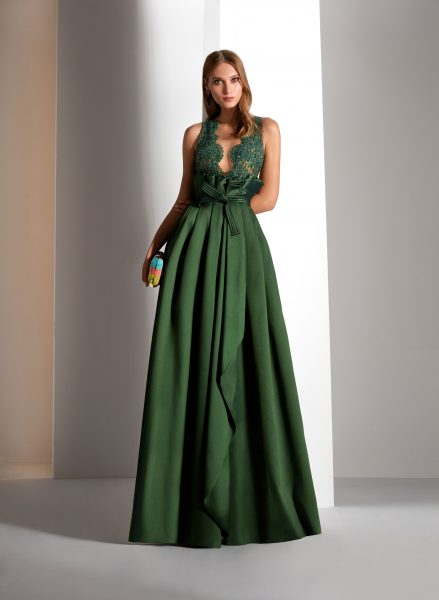 With any of these models you will be the perfect guest. Remember that we customize each design to totally adapt it to your taste and to ensure that your cocktail dress is exclusive.
Request your safe appointment at any of the Valerio Luna stores of the HigarNovias Group and authorized points of sale. We are looking forward to meet you so that we could help you, advise you and make you feel like a unique woman.
Customer service telephone numbers:
HIGARNOVIAS
C/ Portales Nr. 4. Fuente Palmera
Phone 957 63 86 88
Whatsapp 673 329 646
info@higarnovias.com
VALERIO LUNA
BARCELONA 932 922 451
MADRID 672 220 576
MÁLAGA 952 213 833
VALENCIA 963 943 672