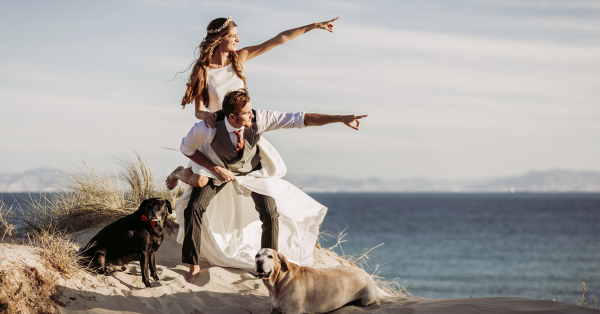 On many occasions, life puts us to the test, as in these moments, that are difficult for all of us. Nevertheless, we have to move on without losing our dreams. And that's what Miriam and Antonio, our star couple, have done. On 18th of July, on a beautiful summer afternoon, they said "I do" at Fuente Palmera.
"We went through a lot of nerves, but everything turned out much better than expected. We have not celebrated our wedding in one of the best moments, but we trusted all those professionals who helped us to adapt our wedding to the new situation", Miriam tells us.
On a day of great emotions and unforgettable moments, our bride remembers the happiness experienced by each and every one of her guests. A wonderful and very important gift for them, because since they met 7 years ago at another wedding, they have been a very in love couple, leaning on each other at all times.
No matter how bad things can get, you always have to try to find the positive side, and be brave to move forward with enthusiasm, as Miriam and Antonio have done, celebrating their wedding.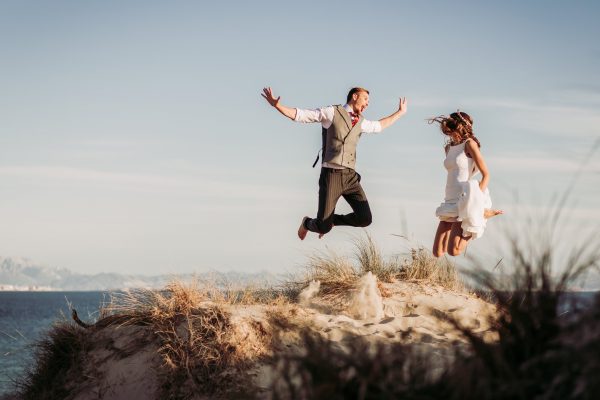 The emotional choice of her wedding dress
Miriam had it clear that she wanted to live the day of choosing her wedding dress with people who are important to her – her mother, her friends Leo and Fernando, her cousin Mari and her sister-in-law Cristina. She tells us that "I always had a clear idea about how I wanted the dress to look like, and that was one of the things that worried me. I didn't know if I would find just the idea I had in mind." And Miriam found it. It was the first wedding dress she tried on, living an unforgettable and endearing moment. "When I put it on, everyone was excited and I felt very comfortable."
Her ideal wedding dress was the Oceania model from Manu García's Love Sewing collection. "When I saw it on photos, I already knew that, with some change, it would be the chosen dress." The colleague who attended her listened carefully to find out exactly what she wanted. She immediately got her idea, and they managed to create the wedding dress Miriam dreamed of, making the changes that she proposed. In these times that are difficult and complicated for everyone, it is essential to live magical and happy moments. And at HigarNovias we make it possible.
Our real bride tells us with enthusiasm about what she likes most about her wedding dress: "it is very original and for my taste very elegant, and it was unlike anything I had seen. Without a doubt, my favorite part is the back, made of dropped lace and beaded details ".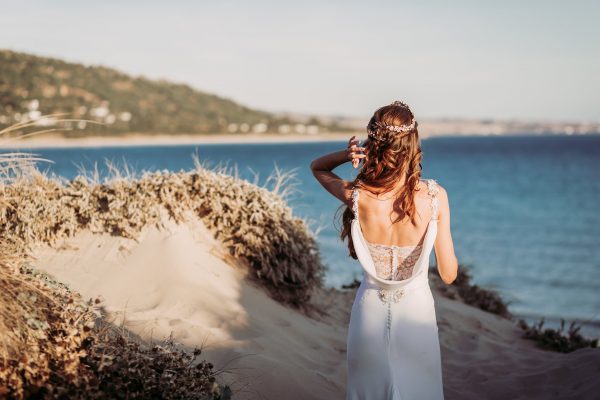 Regarding the accessories that accompanied her sensual mermaid wedding dress, she describes that "I selected a crown of flowers handmade by Laurena, and also a veil with a lace finish that I chose together with the dress. I told the consultants of HigarNovias about my idea of making modifications to the shoulders with the idea that they would accompany the design of the crown. The girls saw no problem in doing so, and it was spectacular ".
In this wedding, as special as was expected, our groom, Antonio and the mother of the bride also chose their suits at HigarNovias. The groom opted for a modern groom suit, "I could imagine that he would not go with the classic suit, but I was very surprised by the original design he chose," Miriam reveals. And it is so that for such a special day, our grooms also want to be protagonists and to contribute their personality.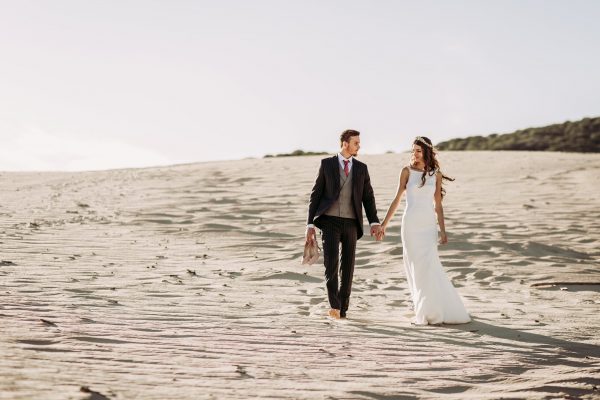 Miriam and Antonio are an example of courage. Do not stop making your dreams a reality and betting on love, because it has no limits and can do with everything.
Congratulations to our beautiful couple.
Photographs by XpresArte Photography