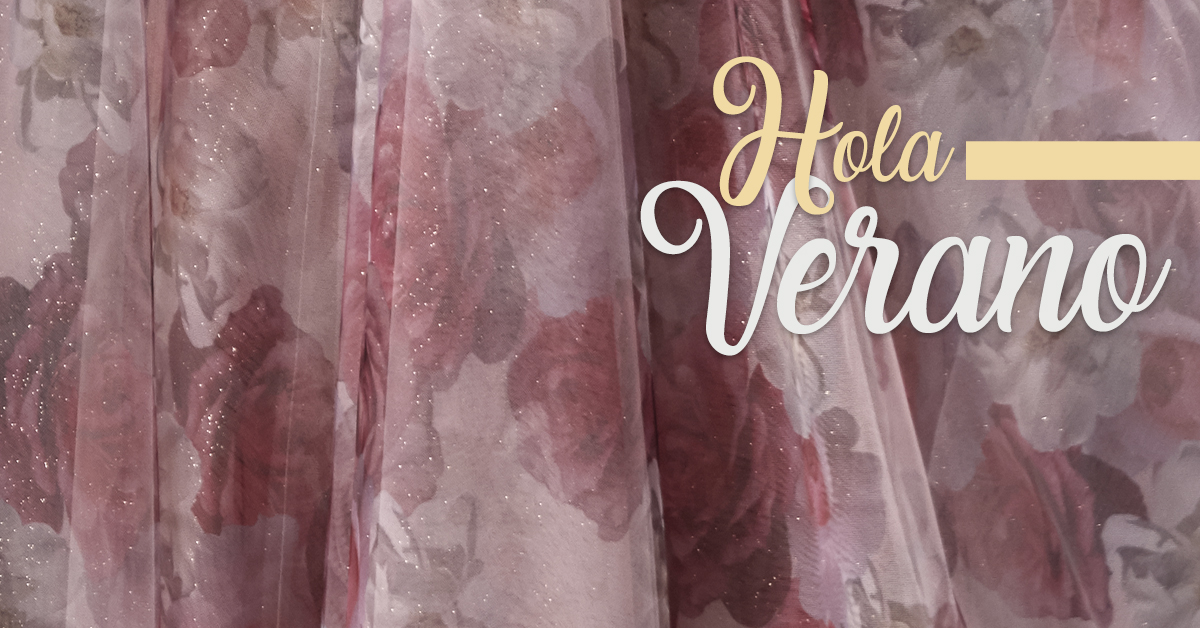 After so many months of confinement, you feel like dressing in bright and flattering colors. Today we discover the most fashionable colors for this summer 2020.
There are many colors that improve our mood, and those are undoubtedly the most summery colors. We show you the trends that we like the most for our party dresses.
One of the essential colors to raise positivity is Lilac, one of the colors that will be worn the most this summer. A tone that is between the intense purple color and the softness of the pastel tones. It transmits tranquility, sweetness and warmth.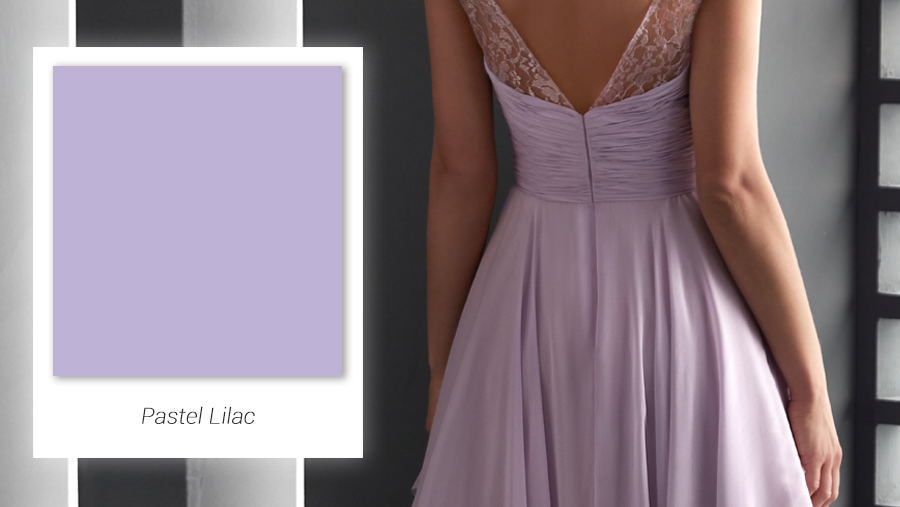 We propose you two spectacular long party dresses:
The Model MG3105 by Manu García, a lilac chiffon party dress that will make you fall in love at first sight, with its vaporous skirt and bodice in false sweetheart with applications of rhinestones in green tones. You will be the personification of elegance in that summer event that makes you so excited.
The Model VL5008 by Valerio Luna is a very special romantic party dress. Play with the mermaid silhouette of the inner skirt with floral embroidery and printed tulle transparencies, that give it a very youthful movement.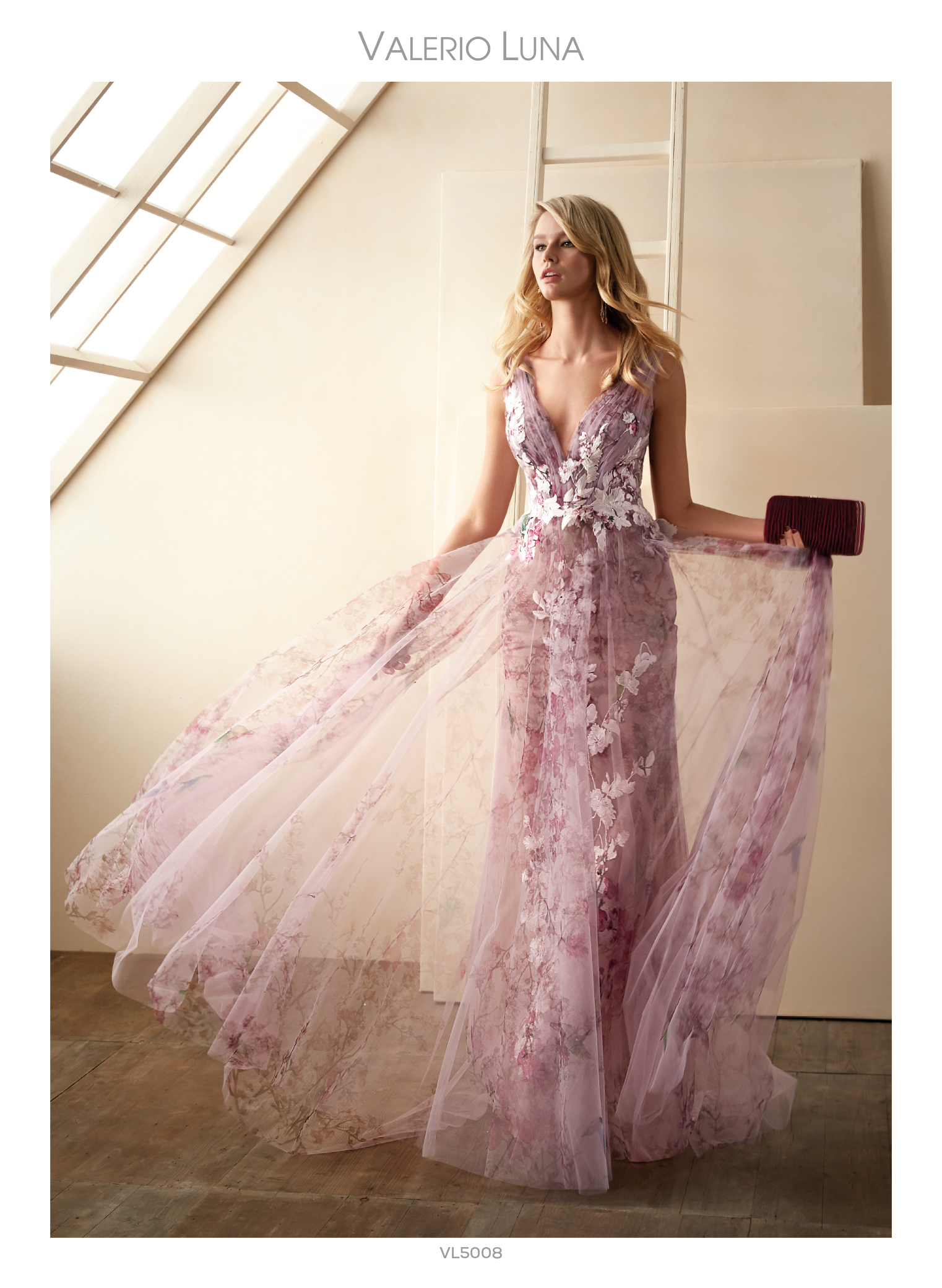 We love the yellow pastel Sunlight shade for the joy and optimism it brings. Another of the trendiest summer colors.
Imagine yourself in that very special event, dressed in the Manu García Model MG3111, that is pure elegance. A tubed skirt midi cocktail dress that will enhance your figure. With the flowers as shoulder pads, and those that adorn the frill in a very harmonious combination, you will be the sensation of the party.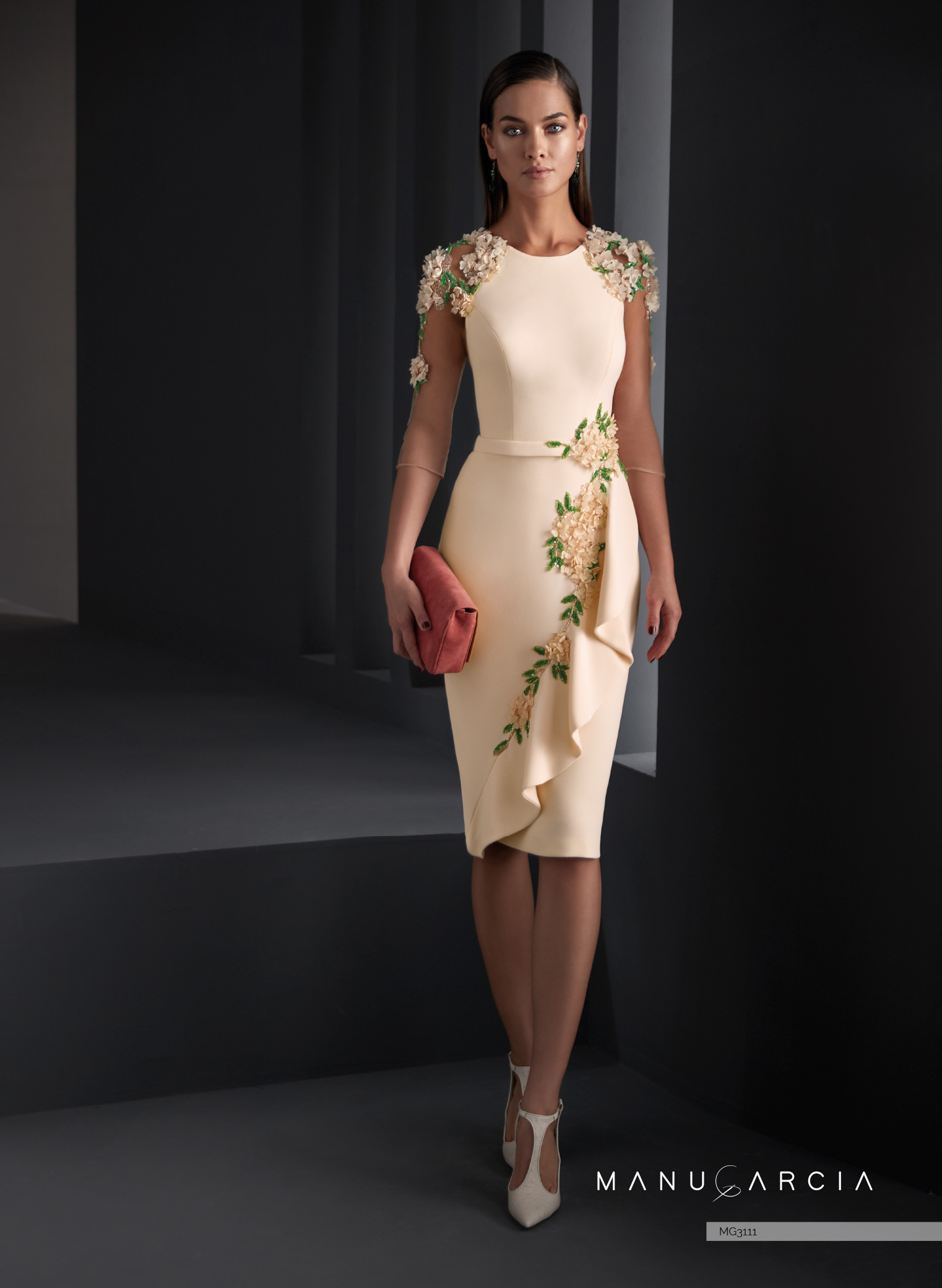 The blue shade Faded Denim is another of the trendy colors of this summer 2020, especially for those women who like to convey kindness with their look.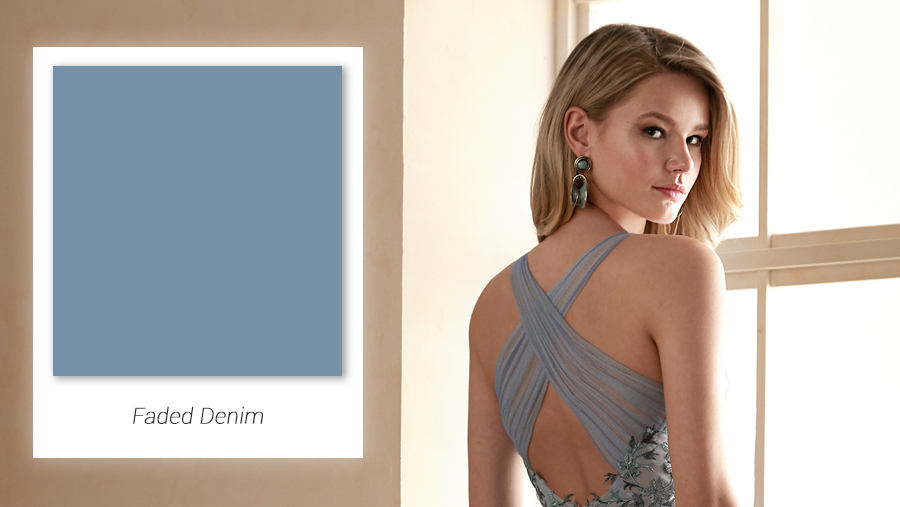 The Model VL5053 by Valerio Luna is a long tulle cocktail dress with a semi-transparent skirt and a draped v-shaped neckline, with which you will be the most sensual and sophisticated guest.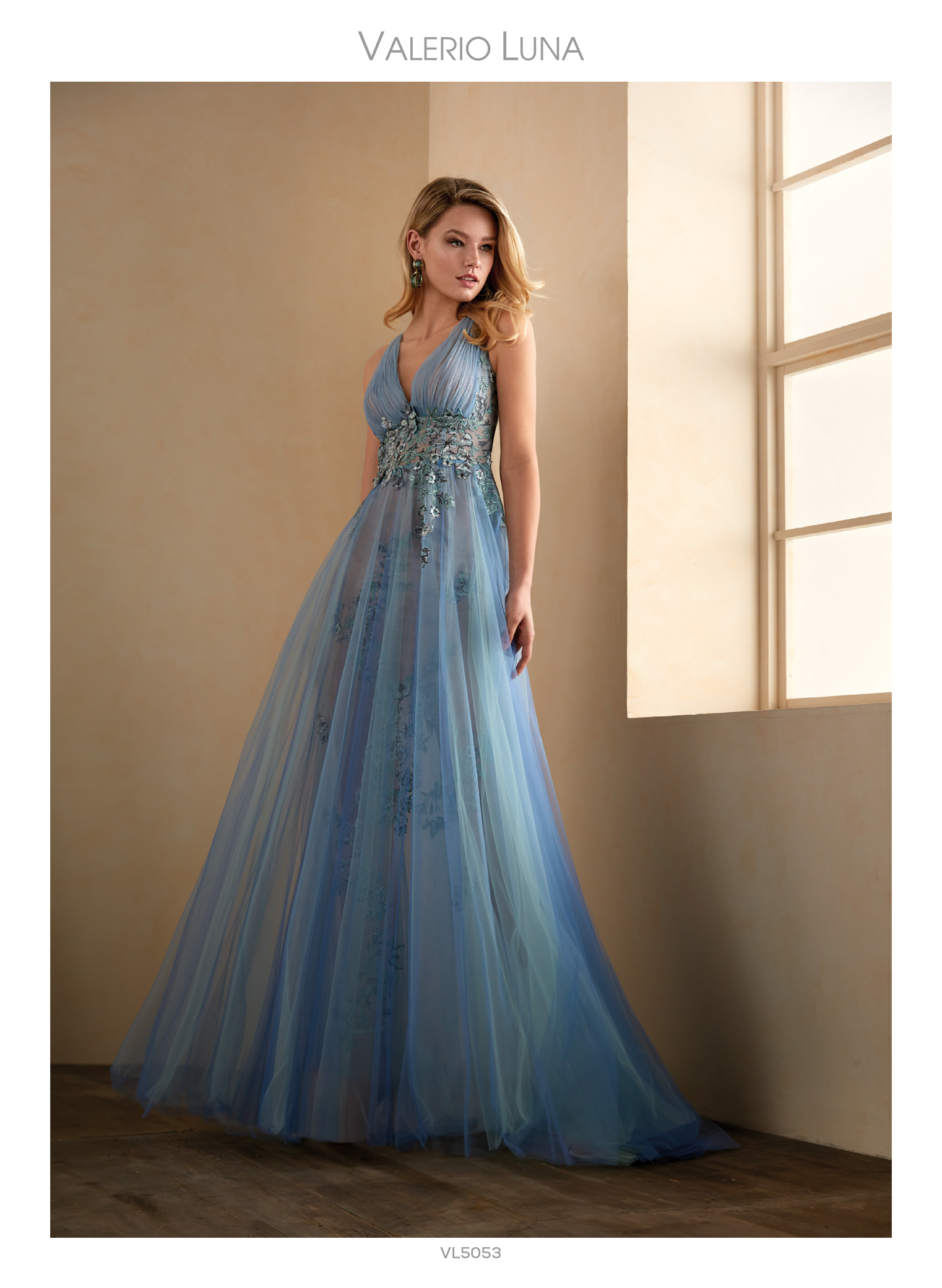 We wanted to highlight a shade of White, Blanc de Blanc, because it is a sure value for the summer. It is the one that will most favor your tan.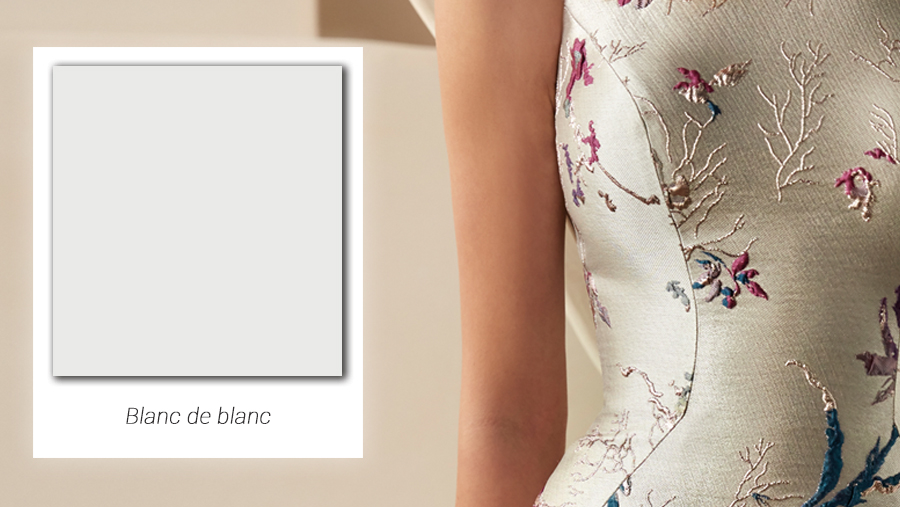 For this color we propose the Valerio Luna's Model VL5024, a cocktail dress that enjoys elegance as its most distinguished feature. A design made of silk fabric with drawings that evoke nature. Its tubed shape will make your great figure shine.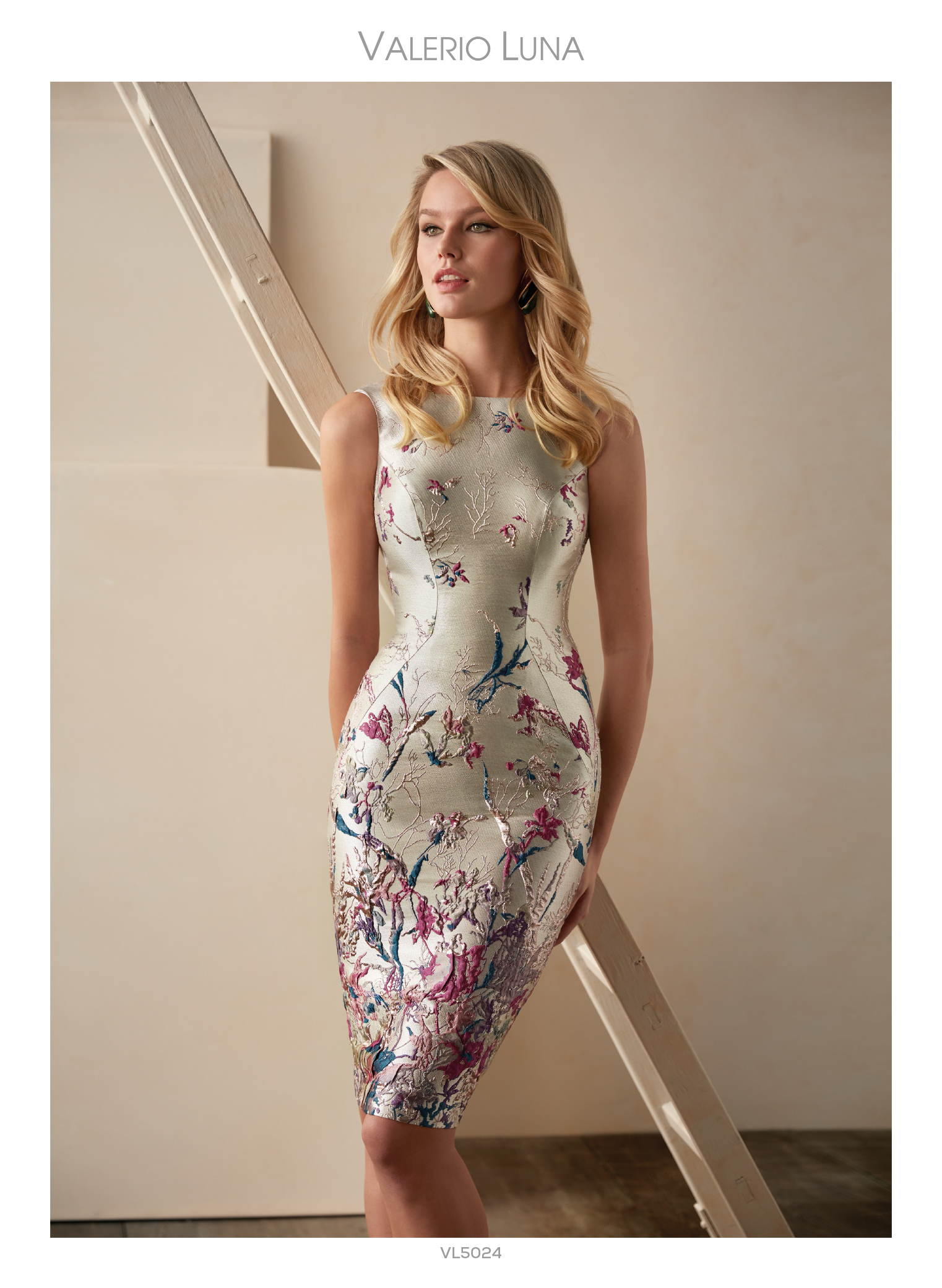 Four trendy colors for this summer 2020, very fresh to wear on that day that you are so enthusiastically waiting for.
You can find these and other party dresses from the Manu García and Valerio Luna collections in our Higar Novias store in Fuente Palmera, c / Portales, 4, in the Manu García stores in Barcelona, Madrid, Oviedo and Valencia, and in the Valerio Luna stores in Madrid, Malaga and Valencia, where we always wait for you with our best smile, to advise you on the colors that will suit you best.
Remember that an appointment is essential.
Customer service telephone numbers
HIGAR NOVIAS
C / Portales no. 4. Fuente Palmera
Phone 673 329 646
MANU GARCÍA
BARCELONA 648 739 571
MADRID 648 739 571
OVIEDO 648 739 571
VALENCIA 637 669 141
VALERIO LUNA
MADRID 648 739 571
MÁLAGA 678 406 008
VALENCIA 601 340 131