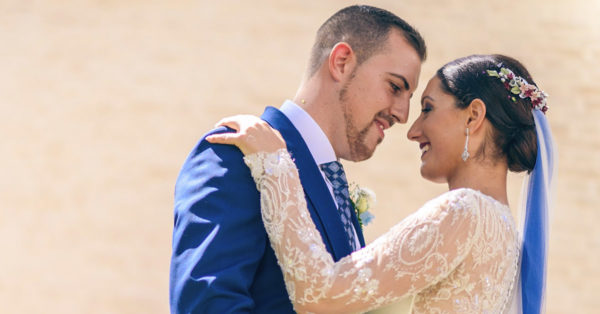 They got married on 5th of October, 2019 and wished to share their wonderful day with us.
For every woman who decides to say yes to her partner, the choice of her wedding dress is a very special event. You always want to live it with your loved ones, and with those in whom you confide most. Beatriz came to Higar Novias to choose her wedding dress in Fuente Palmera, very well accompanied by her grandmothers, aunts and her mother, neither of whom wanted to miss that great moment.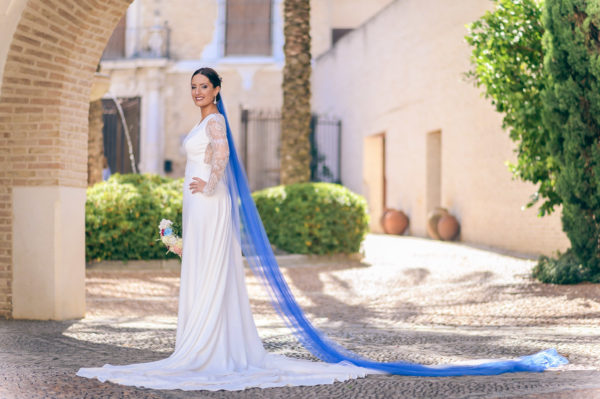 Beatriz immediately connected with our consultants, and after several tests she fell in love with the model Natalie by Manu García, a crepe dress with A-line skirt, and V-shaped neckline with an original cut, that marks the waist. She was captivated, above all, by its semi-transparent back and sleeves with rhinestones. She also emphasized to us, how comfortable it was to move in this dress. She was so radiant, that she even did not want to make any alterations.
Part of the blue veil that matched her shoes in the same color, and the wedding headdress with colored flowers were the touch of originality that Beatriz gave to her image.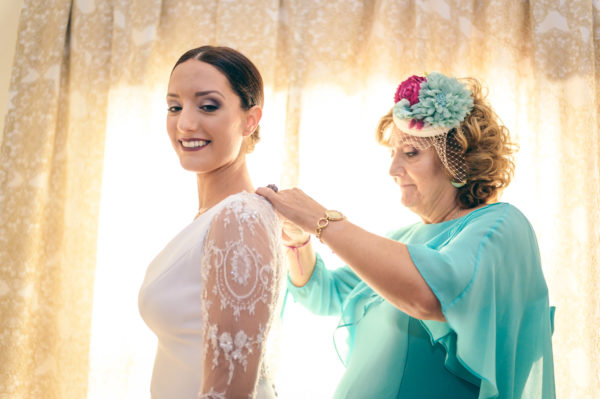 This wedding dress by Manu García is very special, because it was given to her as a presentby her grandmother, who is like a mother to her: "she has made a great effort to make that day so radiant and spectacular. And that's how it was, I owe everything to her ", she tells us.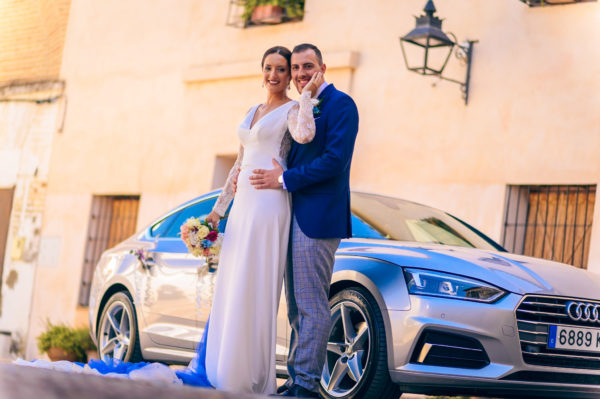 After two years of preparations with a lot of effort and tenacity, on a spectacular autumn day, Beatriz tells us that "everything turned out perfect and wonderful". She and Leandro, her boyfriend, said "Yes, I do" to each other.
Our most sincere congratulations!
Photography: Antonio González