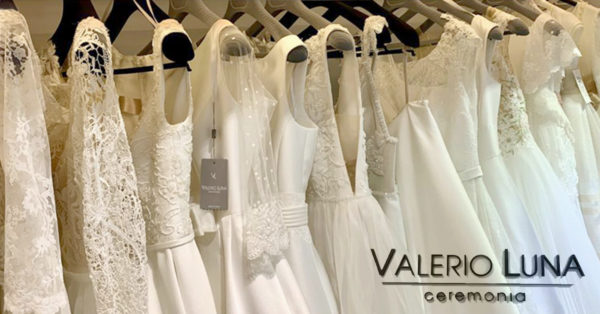 You will fall in love with Valerio Luna's new collections of wedding and cocktail dresses in his Malaga store.
When that long-awaited and special event approaches, one of the things that make us most excited, is thinking and looking for the ideal dress that we will wear. If you are from Malaga or its surroundings, you are lucky to find the exclusive Valerio Luna store, which each year offers us a new collection of wedding, mother-of-the-bride and cocktail dresses, in addition to the signature cocktail dresses collection Angela Ariza.
You will love to know that the personalization of each design, following the taste and style of each client, is a hallmark of the firm, as well as its high quality fabrics and accessories and the seal of "designed and manufactured in Spain".
Valerio Luna's collection of wedding dresses in Malaga is full of emotions, where each design has its own history, such as at the Bohème Opera. Mimí, the dressmaker who gives her name to the collection, made flowers in her attic and lived a romantic love story. This is the inspiration for a collection, dedicated to women. Wedding dresses that stand out for the elegance and simplicity of their lines, without forgetting the bohemian and romantic gowns, recalling the love poems that received the protagonist. If you are in love with gauze, tulle or crepes decorated with small rhinestones, this is your collection.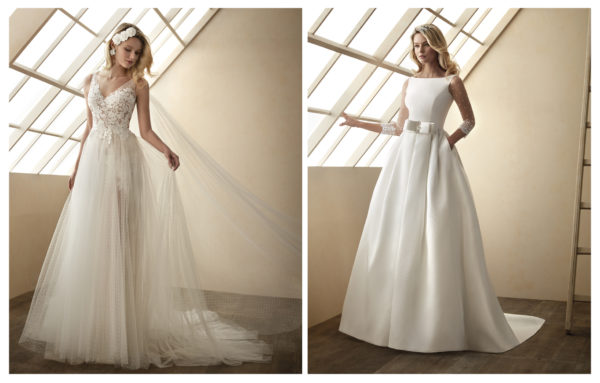 In Valerio Luna's cocktail dresses, the petal flowers made with bespoke fabrics, and adorned with glass are protagonists, like those created by Mimí. They are made from chantilly, tulles printed with floral motifs, and embroidered with rhinestones, that define the sensuality and delicacy of very carefully made patrons. You will find skirts with tailings and wide openings with very marked bodices, that define a very feminine silhouette between different shades of pink, blue and powdered green.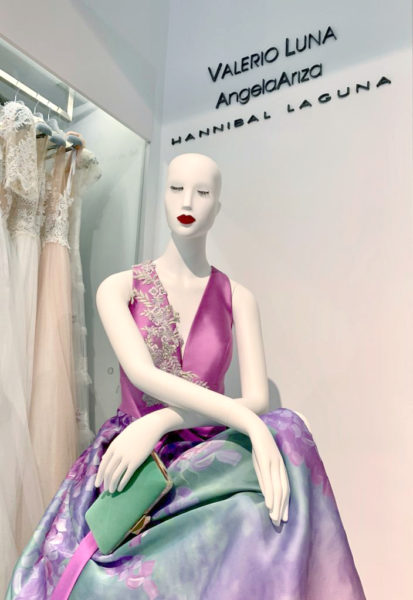 Finally, if you are looking for elegant cocktail dresses in Malaga, in the Valerio Luna store you will also find his Angela collection, that invites us to dream of a golden Hollywood. To know more about this collection, we invite you to read our entry, dedicated to Angela's new collection.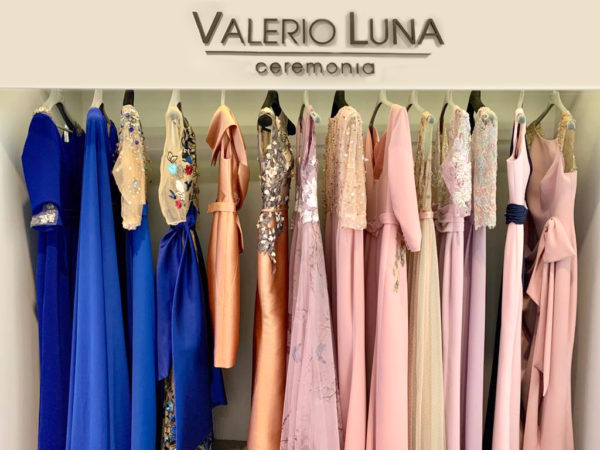 The important one in our store is you, that is why we offer a personalized service, so that you could find your ideal dress, that has a unique and original design, and fully adapts to your body and style.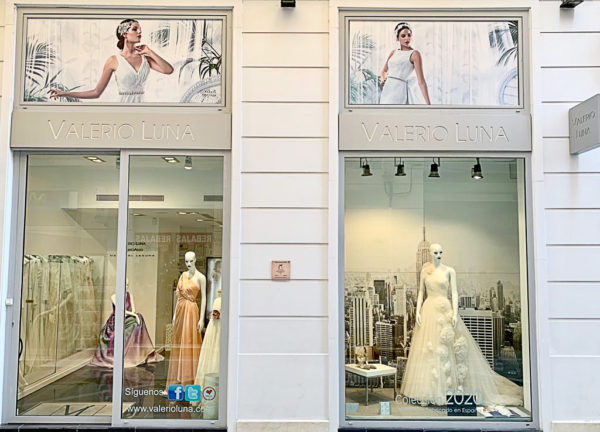 We are waiting for you in Calle Alarcón Luján, 3, with Valerio Luna's wedding and cocktail dresses collections.
You can make your appointment on the phone 952 213 833 or email málaga@valerioluna.com