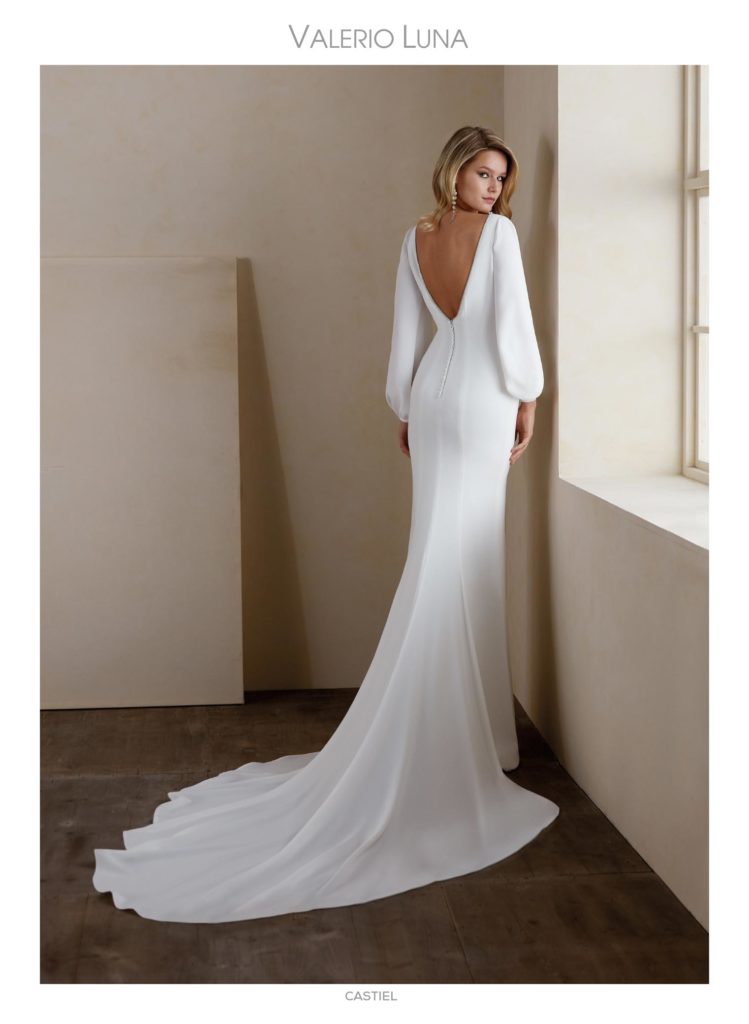 We wanted to show you little by little the wonderful wedding dresses that Valerio Luna has created for its 2020 collection. On the designer's website, you have all the dresses for you to take a look at, in stores we already have a large advance.
Surely the girls who are going to marry in autumn-winter, are looking for their wedding dress, that dress with which they feel beautiful, comfortable, feminine, sensual or maybe sexy why not. These months when it can be cool, and to really wear the dress, the ideal is to find one with long sleeves.We can always make use of a beautiful jacket, coat, etc … If the dress you like is sleeveless, but with the preciousness that we have in this new collection, we recommend that you opt for some of these options, when you see them you will not be able to resist.
As for fabrics, you are going to see a little of everything, some more vaporous, thus obtaining skirts with a lot of movement, others that manage to highlight the figure, simple, minimalist designs but with touches that make a difference, sleeves with beautiful details, v-necklines and a very very special fabric, the true protagonist of the Caribe design. With this advance, we are sure that we will fall in love with many of the future brides who are looking for a long-sleeved dress, because they satisfy diverse likes and we are delighted that it is so, we are at your disposal to please you and participate in some way on one of the days most important of your lives, a day full of emotions, illusion, joy, nervousness and absolute happiness.
We delight you with these beautiful photos where you can recreate in each of the wedding dresses of the new collection.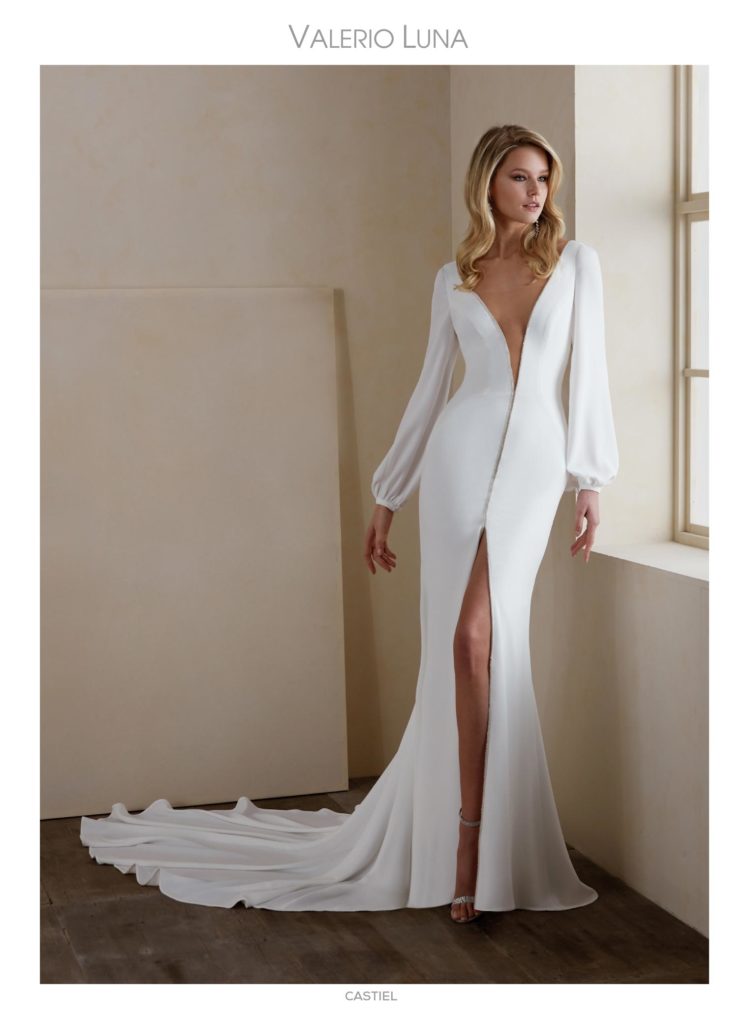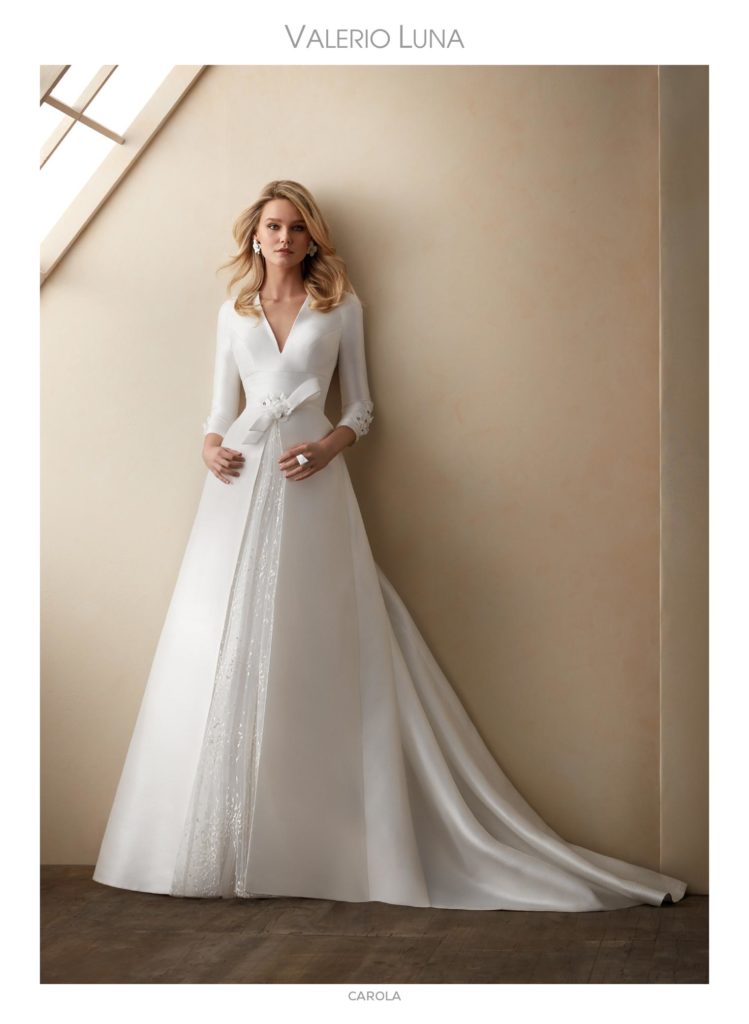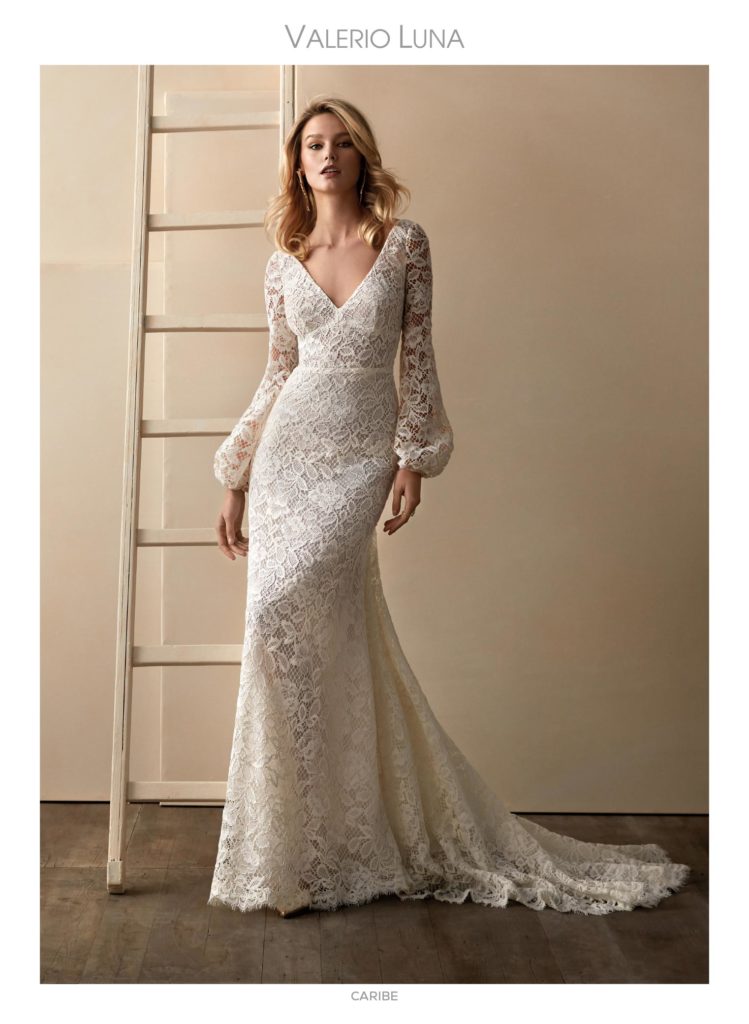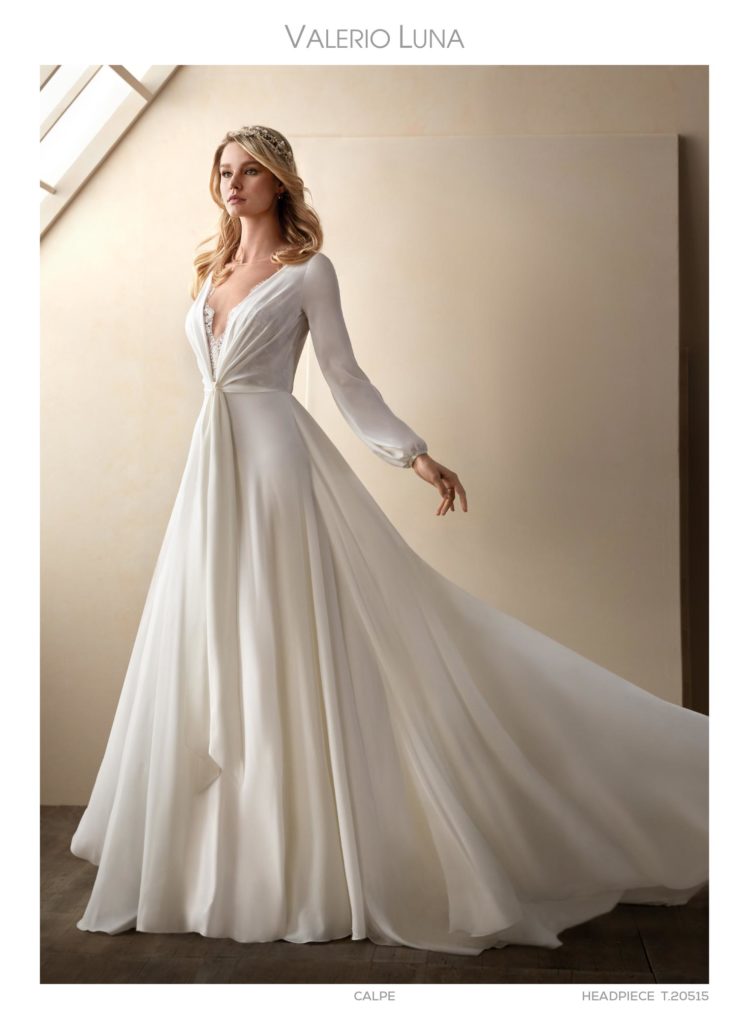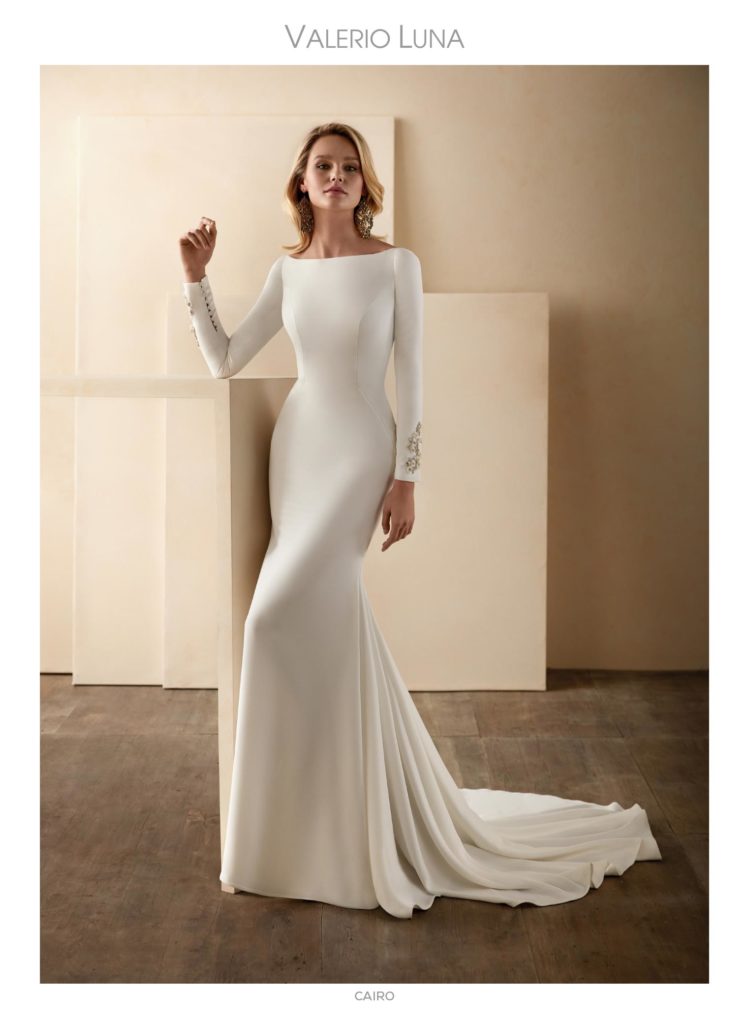 Leave us a comment saying what has been your favorite. You have an appointment with us here on the blog on Friday.