This month we show you a collection that until now had not seen the light in the blog and of which we are very proud, the dresses are very much liked and it is not for less, when you see all the photos of this post you are sure you think the same. It is the collection of Angela Ariza by Valerio Luna.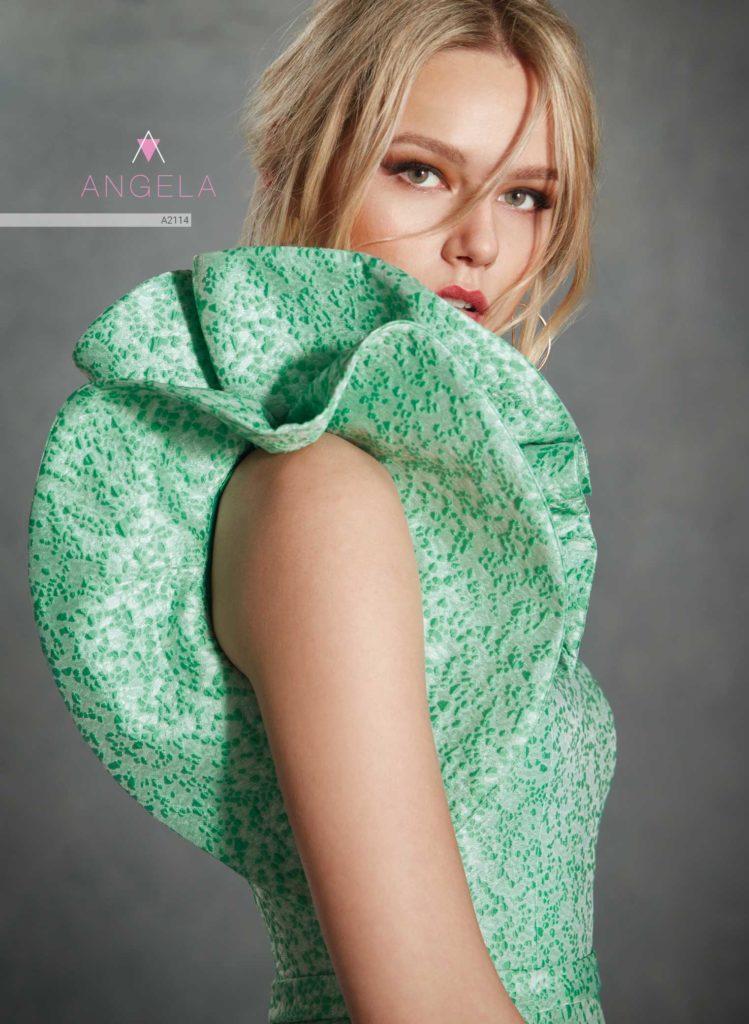 It is an ideal selection for events held in spring/summer, highlight their wonderful fabrics, you will find both plain and printed, the lines are simple, the necklines are more numerous, the range of colors moves between the blues, greens and bougainvillea and a variety of dresses with long and short skirt. Any of these designs are perfect to look radiant because even the simplest dress, such as the plain blue that we show you the first, has a movement in the skirt and is so flattering that little else we can add, with striking earrings and a casual hairstyle, you will draw attention wherever you attend. You have different options that fit perfectly for both a daytime and night-time wedding.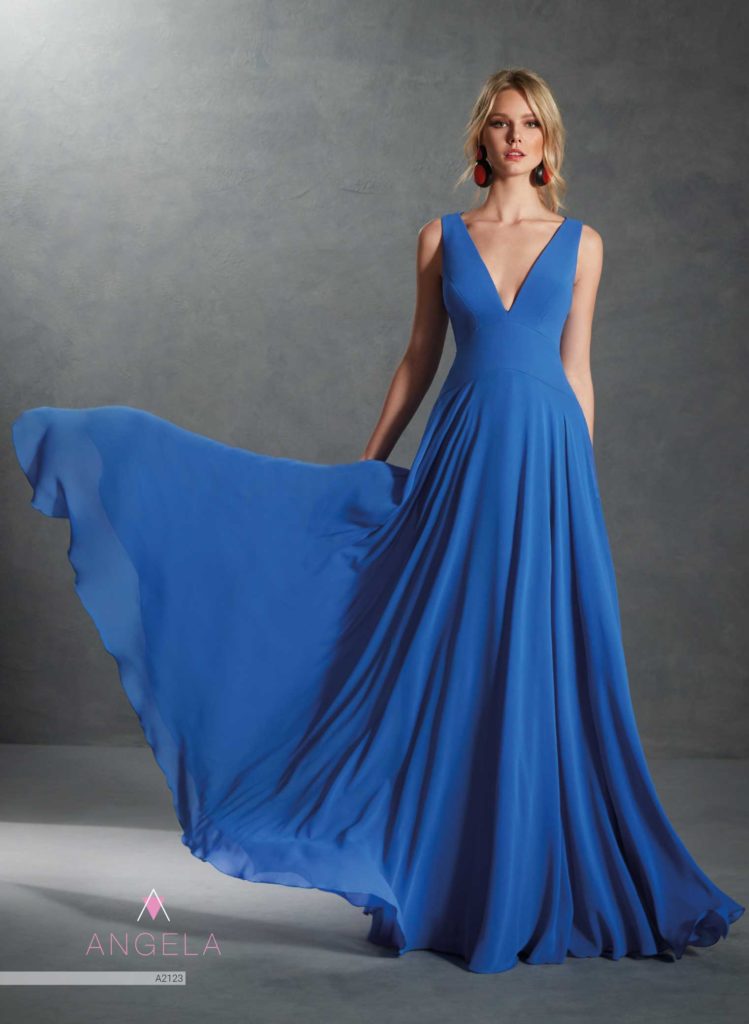 The following design to have long sleeves can give a lot of play, using it even in cooler times of the year. The neckline is original and the sensual front slit of the skirt, together with the detail of the waist, make the ideal tandem.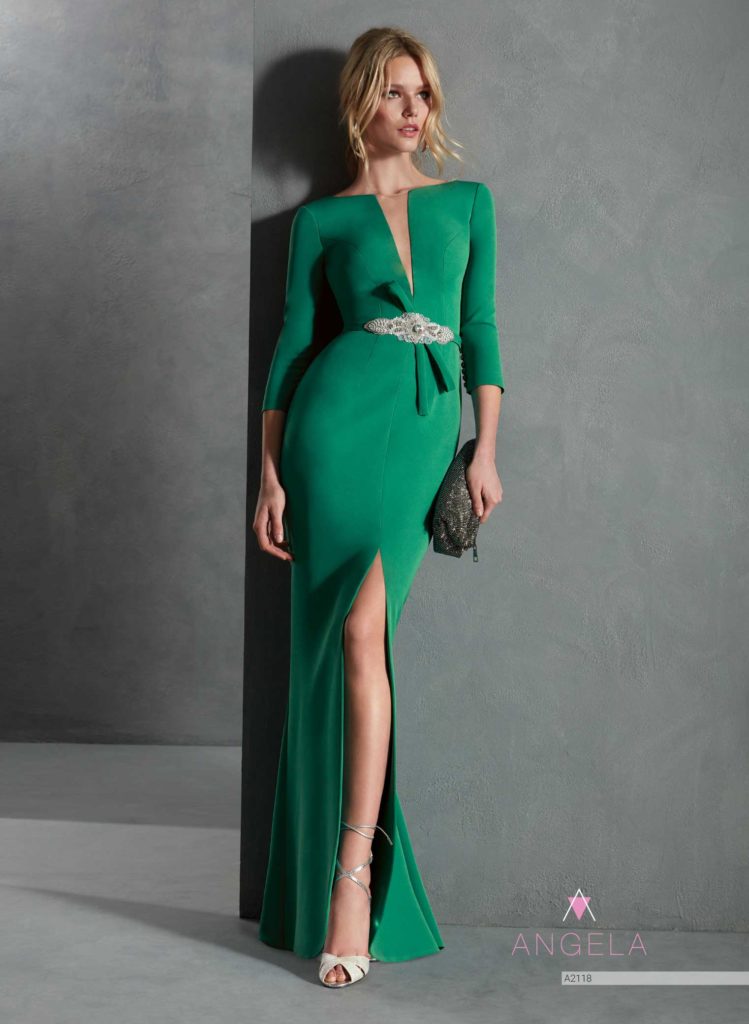 The printed is what we have in love in this option, with discreet body but with a voluptuous skirt, the most striking along with the fabric.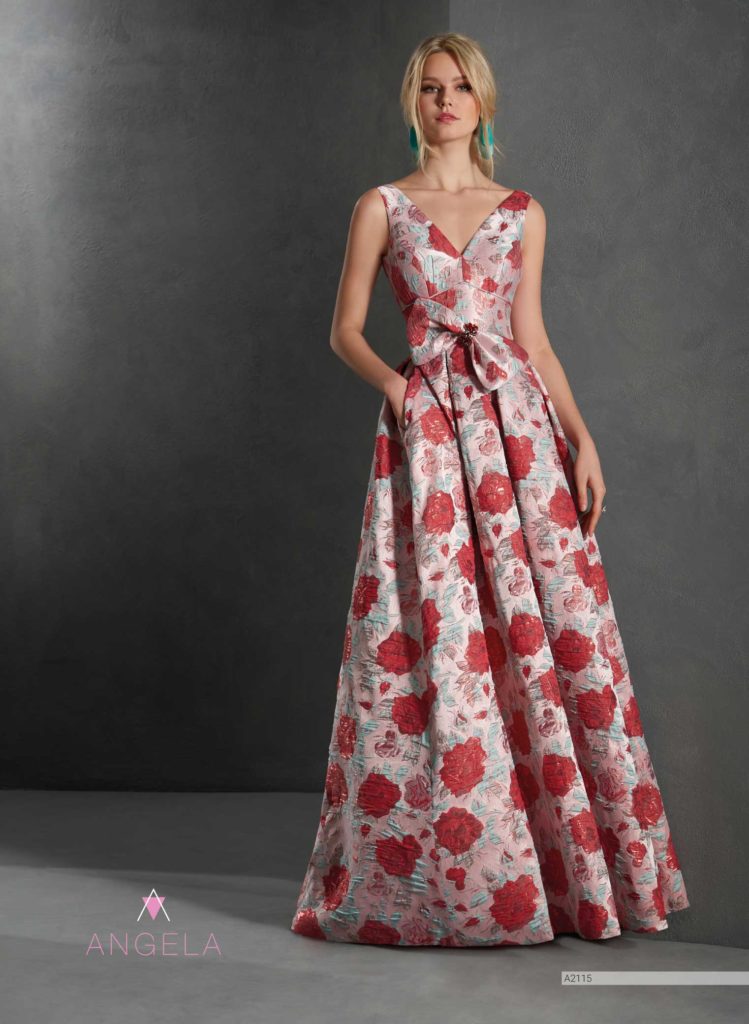 These colors are favorable for both blondes and brunettes and if we have tanned skin, the cocktail dress look would look perfect. We can apply the rule less is more with this dress and we hit sure.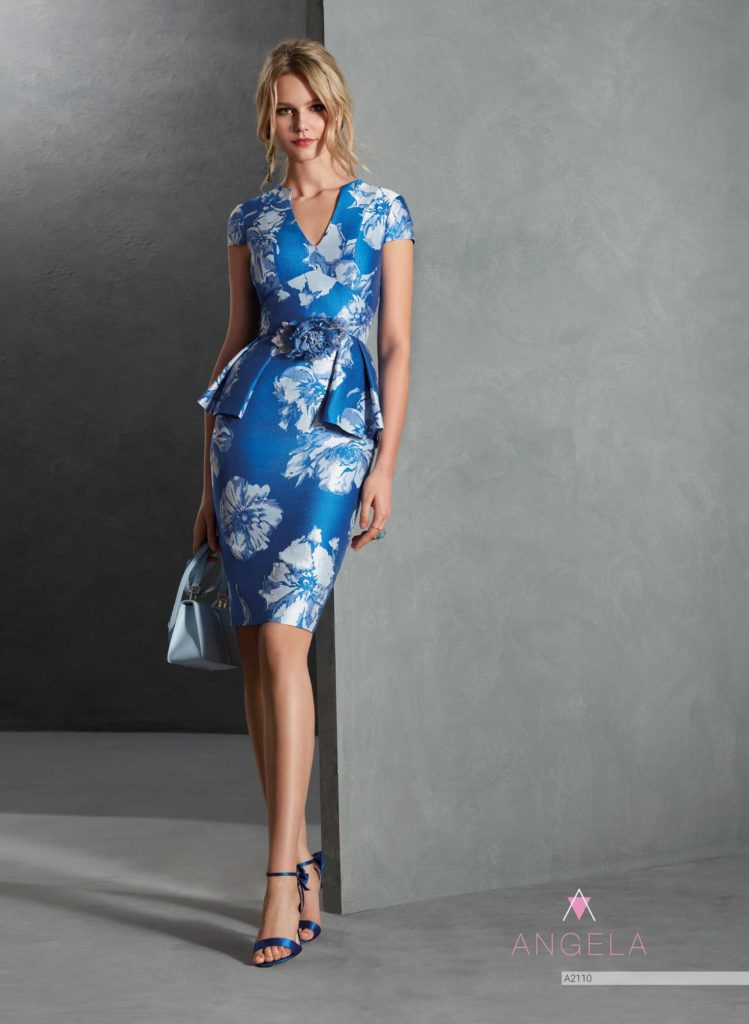 It is not necessary so much sophistication when choosing a dress to attend a wedding, the accessories can accompany very well designs like this although the skirt does not go unnoticed.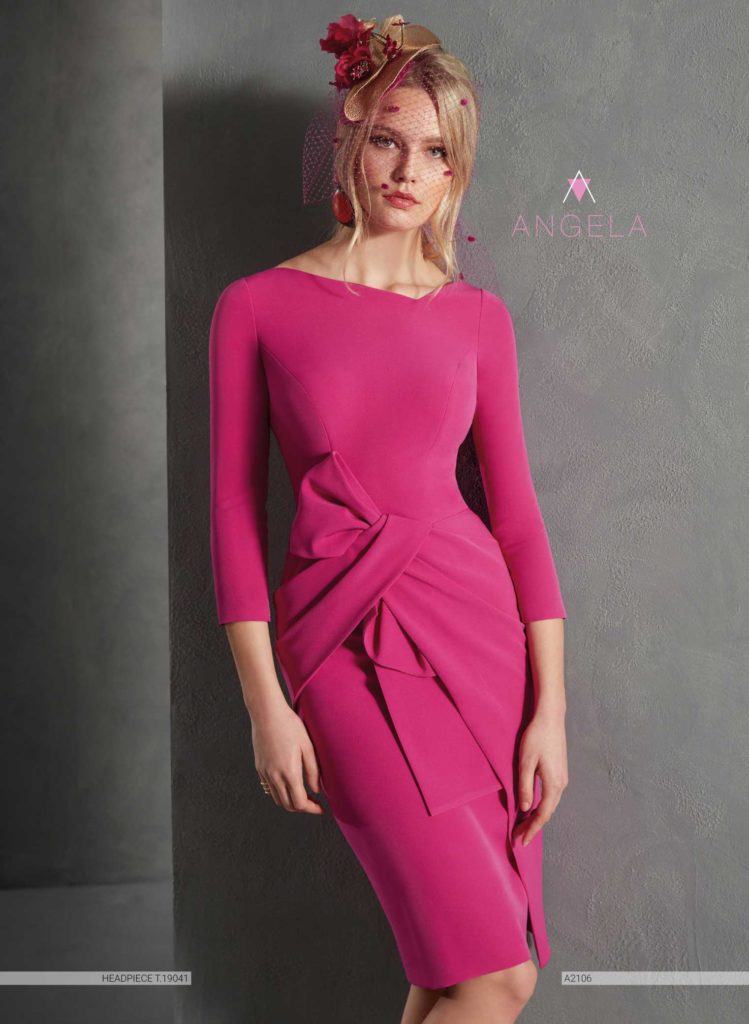 In this case, several factors are gathered so that the result is simply impeccable, the color, the fabric, the detail of the waist, the cut of the skirt, even the designer could not have chosen a more ideal neckline. It has the advantage of being a design that favors the majority of bodices.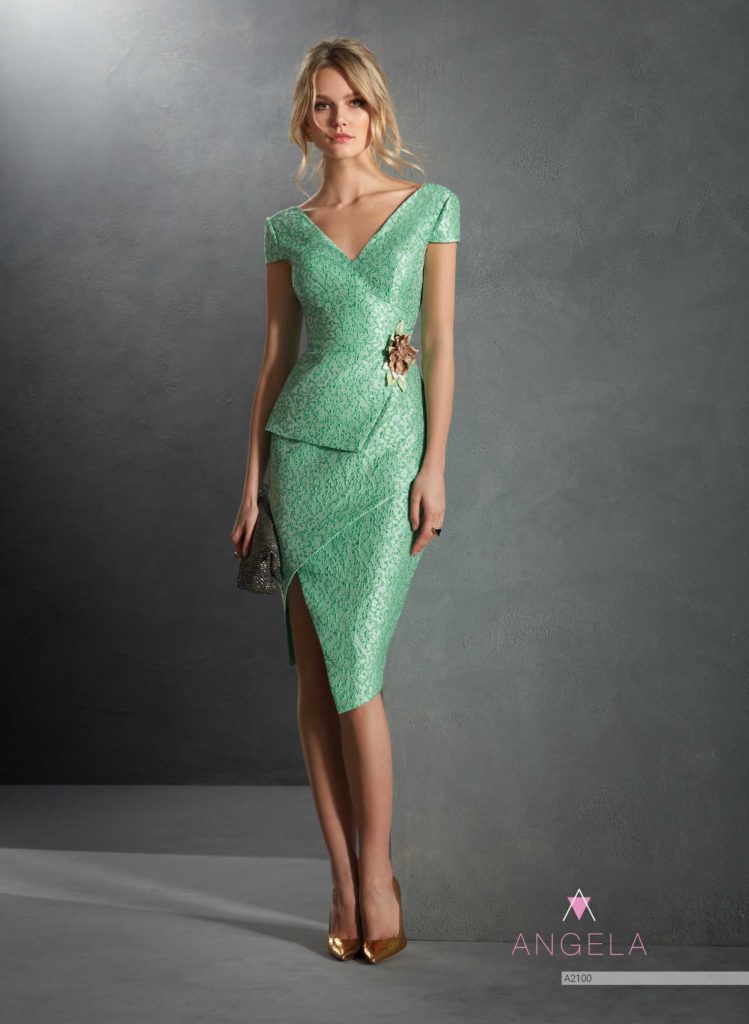 We hope that all readers of the blog have really liked this brushstroke that we have taught you. You already know that we are at your disposal so that you can come and try them on C / Portales, 4. Fuente Palmera (Córdoba). Store telephone: (+34) 957.638688.
If you want to see more, enter the website of Higar Novias, there is published the complete collection of Angela.