More and more brides are encouraged to participate in the Higar Novias Blog to tell us how they lived and enjoyed their wedding day. Today we tell you what we talked with Mª Dolores, a series of coincidences, certainly not fortuitous, took place in a very special month for your family, December, the beginning of a beautiful love story happened from this moment.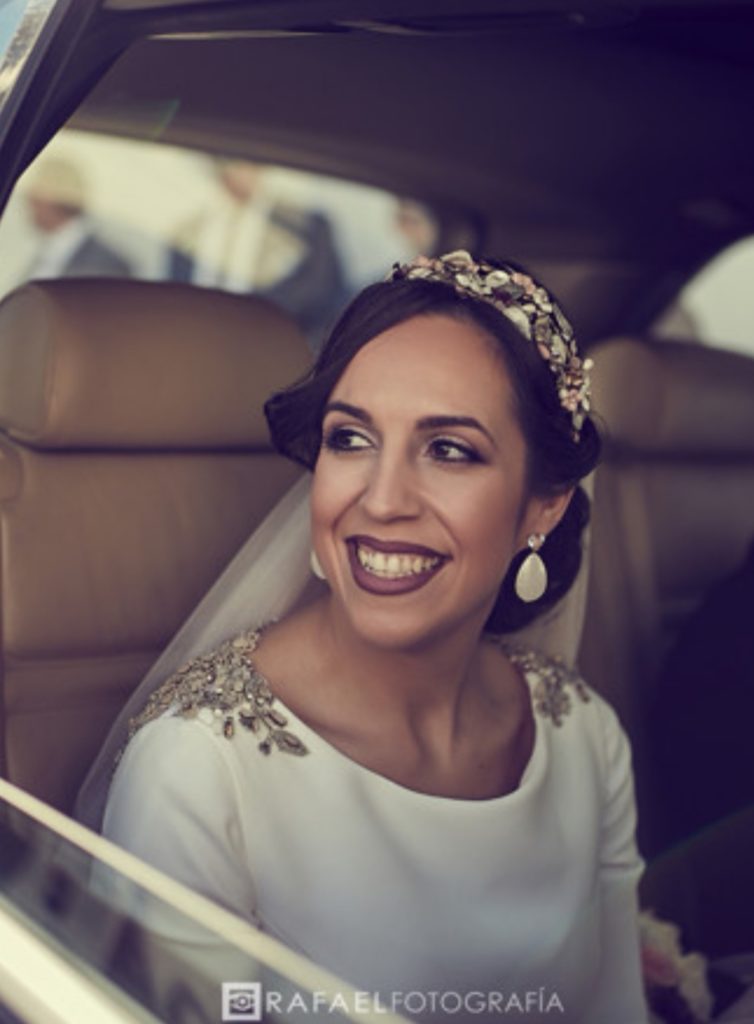 "We got married on December 1st, we chose that day for specific and personal reasons, 6 years ago my brother said yes to his wife the same day, in that same month 30 years ago, my parents promised to love each other for life, month special where they are, since my niece also came to the world in December, one of the most beautiful gifts that life has given me.
The day of the wedding was very emotional since the photographer came to my house to take some pictures while we were getting ready.  Surrounded at all times by our family and friends, my husband was waiting for me at the altar of an idyllic and singular Church with tears in his eyes, they were inexplicable sensations.
We left the Church and my dress had already become a great protagonist, it was simple at the same time elegant, the back shone by itself, the designer Manu García had left his stamp and had created it for me, accompanied by a veil with a touch of color that brought the modernity he needed and did not go unnoticed, even the shoes, also bought at Higar Novias, made the look perfect. After the wedding, I continue to receive very positive comments.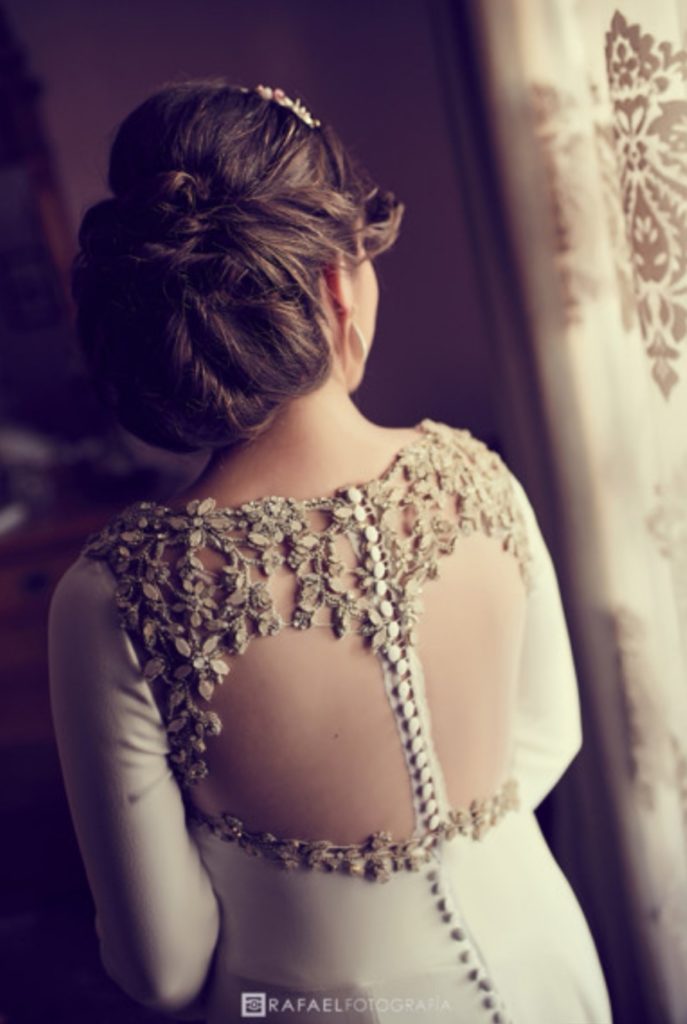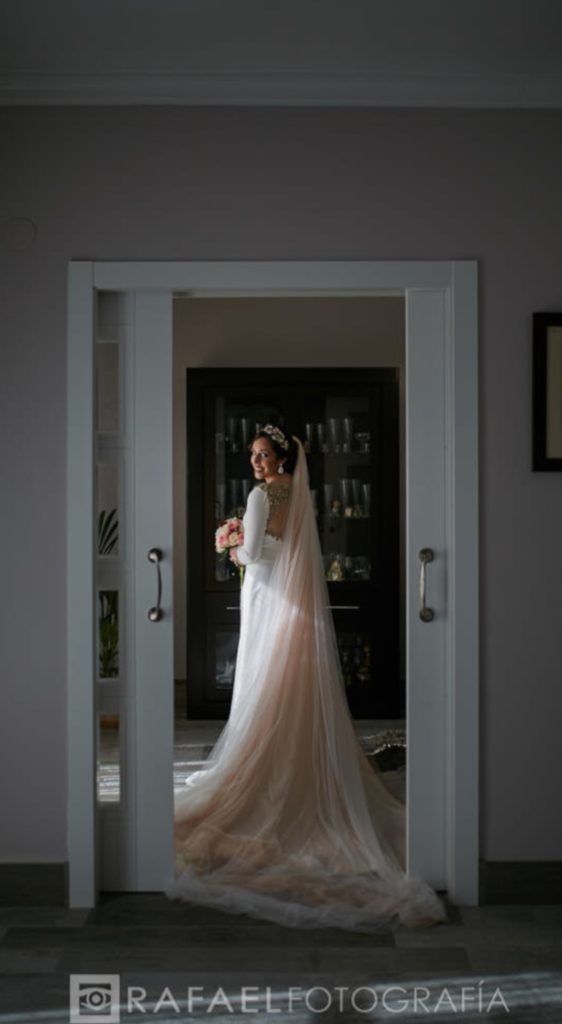 In the place of the celebration everything was arranged as we wanted, it was even better than we expected.
We live incredible moments that were added to see my parents, in-laws and friends full of happiness to share that day with us. The highlights were the waltz with which we started, I was dancing with my father, passing into the hands of my brother and ending with one of my best friends and my husband with his mother and when my niece put my shoes at home, although I have to say that a wedding is a whole, we enjoy it very much, it is all recorded in the memory.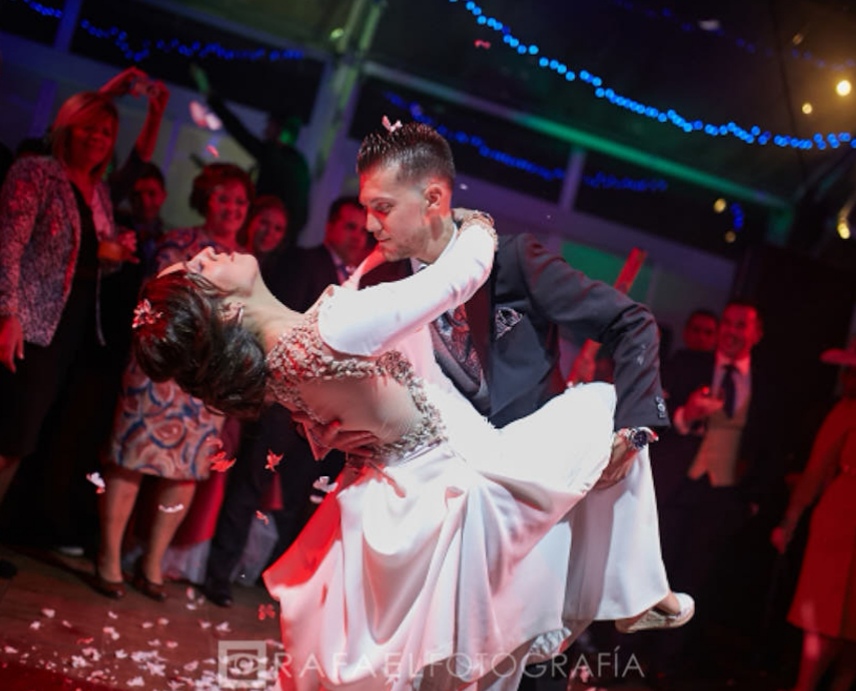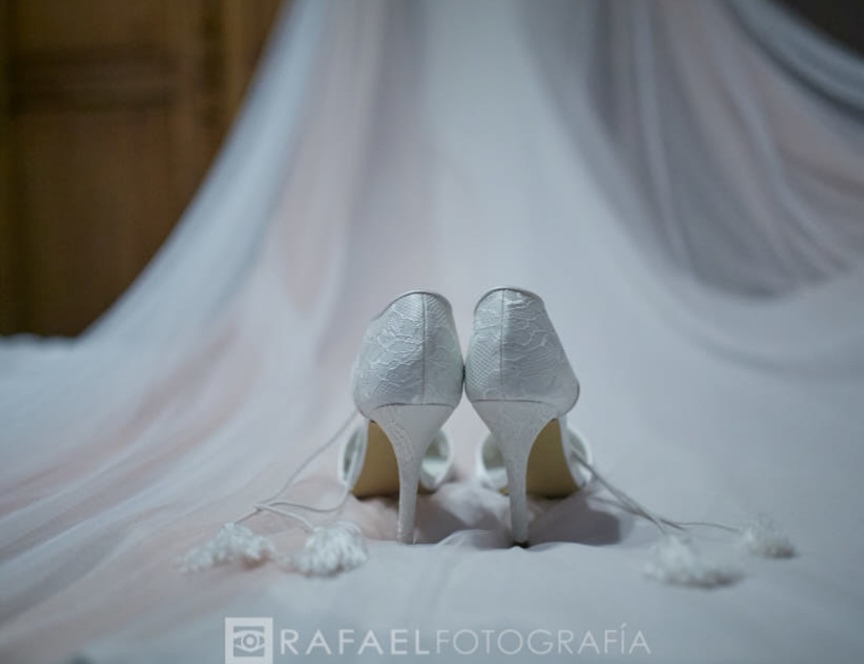 I want to thank all those who made us enjoy that day and all the companies that were part of our great day. "